Are you having problems with your MacBook Air? A factory reset is the last solution to any technical issue in tech devices. Opting for a factory reset improves system performance, making it more efficient and fast. 
Do you want to sell your MacBook Air? In that case, make sure there is no personal information within the system. You don't want others to get their hands on this data. For that, you need to factory reset the system. 
But what does factory resetting mean? Factory reset is the process that enables users to return the settings of the device to their original format. It means the MacBook Air will become as it was when you got it. You can get rid of problems or sell them with a fresh start. 
This post will discuss how to factory reset the Macbook air.
I guess you may be interested in how to factory reset your PC.
Why Do You Need Macbook Air Factory Reset
However, there are several factors one needs to consider before opting for a factory reset. For starters, you need to check out the age of the system and the existing operating system. If you are wondering why age even matters, you are not alone!
Factory resetting is complicated if your MacBook Air is from 2017 or older. You will need to follow different instructions to get the desired results. Subsequently, Apple has made the system easier for its users. The models from 2018 and later comes with the T2 security chip. With the integration of the Erase Assistant feature, opting for a factory reset is easy and hassle-free. 
Another thing you need to concentrate on is backup. It is vital to understand that factory resetting will clean out the system. That means you will lose all data present. The best solution is to log out of all accounts and back up the data. For that, you can use the Time Machine feature. 
Alternatively, you can also choose a professional yet efficient data backup software. One of the most trustworthy software solutions is the EaseUS Todo Backup. With this tool, you can develop backups of the files you want. It is easy to use and doesn't require technical knowledge. 
You can create backups of OS, files, disk, partition backup, etc. After that, you can save these backups to external hard drives, local drives, the cloud, the network, and more! The efficiency of backing up data is impressive. 
How to Factory Reset Macbook Air? 
1. For macOS Big Sur or Intel chip
MacBook Air from 2017 or earlier didn't have a smooth factory resetting procedure. That is because the hardware was not equipped to integrate the Erase Assistant feature. In that case, you need to follow specific instructions. 
Firstly, you need to sign out of iCloud. 
Step 1. Go to the Apple Menu. Click the "System Preferences" option from the drop-down menu.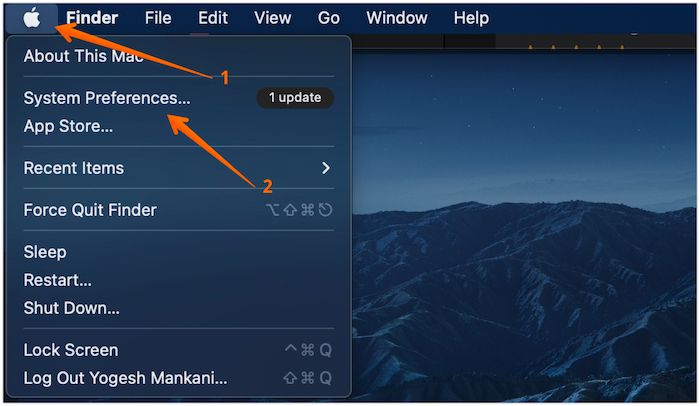 Step 2. Click on the "Apple ID" icon in the top right-hand corner.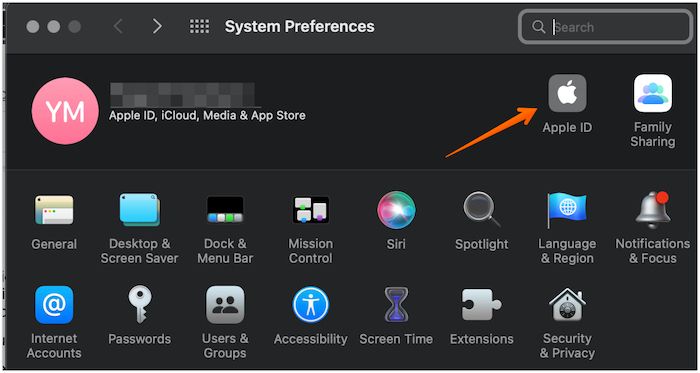 Step 3. After that, choose "Overview" from the left-hand settings bar and click the "Sign out" option at the bottom of the screen.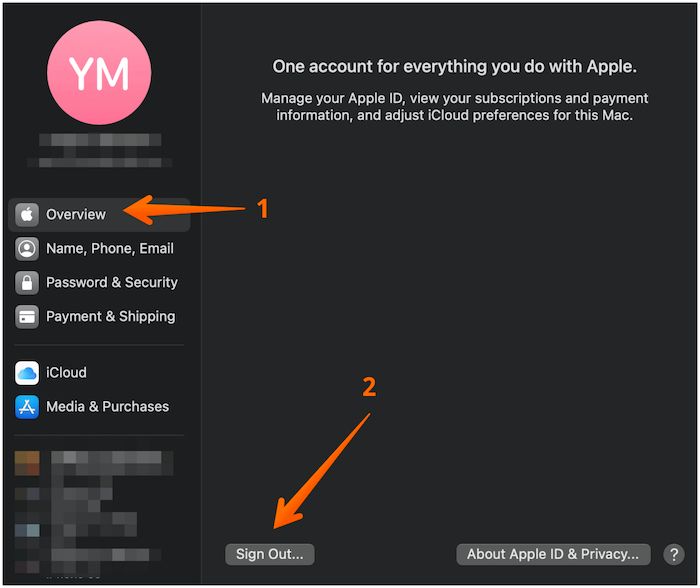 Step 4. Next, you need to go to the Messages app. After that, select "Messages" in the menu bar and choose "Preferences."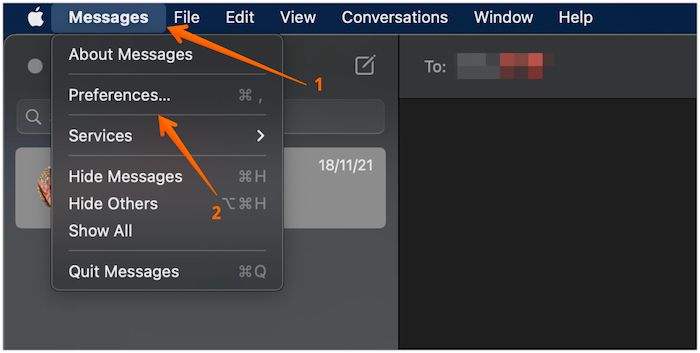 Step 5. A new window will open, click on "iMessage" from the top menu and click on "Sign out. "
Step 6. In this stage, you must shut down the system. After that, turn it on and press the Option, Command, P, and R keys and hold them down. The system will enter Recovery Mode. From there, choose the Disk Utility option. Tap the Continue button. 
Step 7. Now, choose the "Macintosh HD" option. Next, you need to press the Erase button. The system will now move ahead with a factory reset. If you need to use the system again, you must reinstall macOS. 
2. For macOS Monterey
With macOS Monterey, factory resetting the system becomes easy. That is because the device is equipped with the Erase Assistant feature. The process is streamlined for users. 
You need to follow some simple steps shown below.
Step 1. Firstly, click on the "Apple" logo and choose "System Preferences" from the drop-down menu.
Step 2. Now, you will see the System Preferences menu. Click on "System Preferences" and select the "Erase All Contents and Settings" option from the drop-down menu.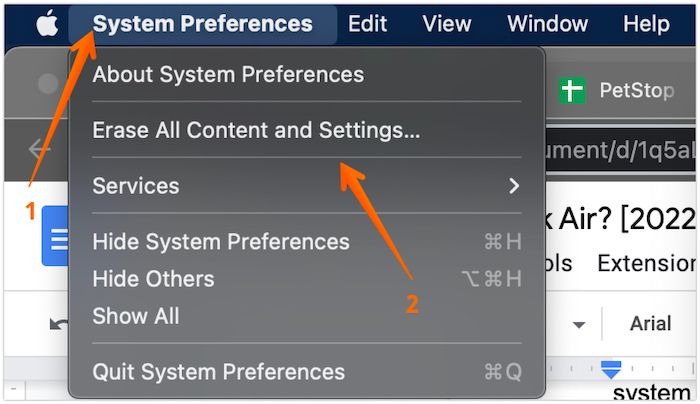 Step 3. Now, you will come across a pop-up window. It will show you the different places from where your data will be removed.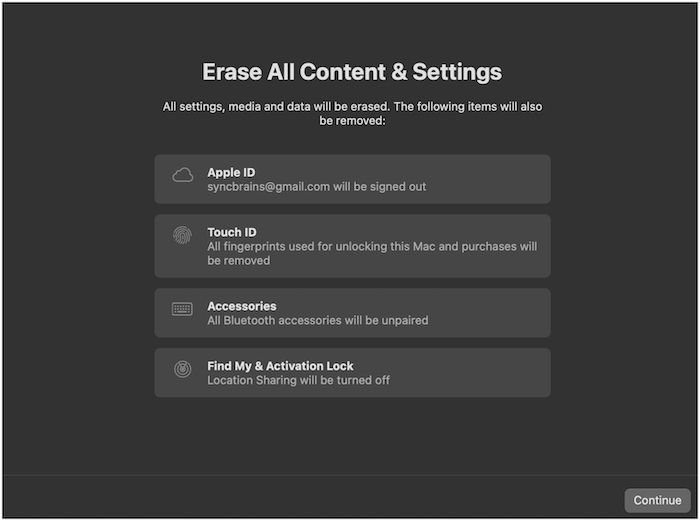 Step 4. You need to follow the on-screen instructions and log out of iCloud. After that, the system will reboot and return to its original state. But keep in mind that it will still have the current macOS.
Conclusion
Choosing a factory reset is an excellent idea if you want to sell your MacBook Air or resolve technical issues. It removes all data from the system and makes it just as it was after assembling. However, you need to back up data before moving ahead. 
Opting for a professional data backup program is vital to ensure no data loss. For that, you can opt for EaseUS Todo Backup. It is an easy-to-use tool and offers a wide range of features. Here, you can back up different data files and save them in various places. 
Frequently Asked FAQs
Factory resetting the MacBook Air requires knowing the different steps involved. Following them diligently will give you the required results. To gather more information, take a look at the questions and answers listed here -
1. How do you factory reset a MacBook without getting into it?
Using the Recovery mode, you can factory reset a MacBook without getting into it. After that, you can select either Reinstall macOS or Disk Utility to clean the system. 
2. How do I reset my MacBook air without the admin password?
To reset the MacBook air without the admin password, you need to restart the system and hold down the Cmd + Opt + R keys. When the system boots, choose Disk Utility and erase the drive with Mac OS Extended. After that, you can opt for the Reinstall Mac OS option. 
3. How to Recover Lost Data after Factory Reset on Mac?
You must back up the data to recover lost data after a factory reset on Mac. You can do so via iCloud. However, you can also opt for a professional yet reliable data backup tool. If you want efficient results, you can choose EaseUS Todo Backup.
EaseUS Data Recovery Services
EaseUS data recovery experts have uneaqualed expertise to repair disks/systems and salvage data from all devices like RAID, HDD, SSD, USB, etc.