Microsoft released massive cumulative updates for once on August 9, and KB3176945 brings Windows 10 Restone build number to 14393.51 while KB3176931 to 14393.67. To guarantee a smooth update to the latest build, we recommend users to download Windows 10 version 1607 anniversary update build 14393.6 and 14393.51 by clicking the direct download links or third-party ISO images, which are now available so you can do a clean install.
Note: Before downloading the update file, especially the ISO file of GBs, make sure that it won't lead to a low disk space warning on your computer's hard drive. To extend the system partition or clean up junk files, we recommend the EaseUS partition manager.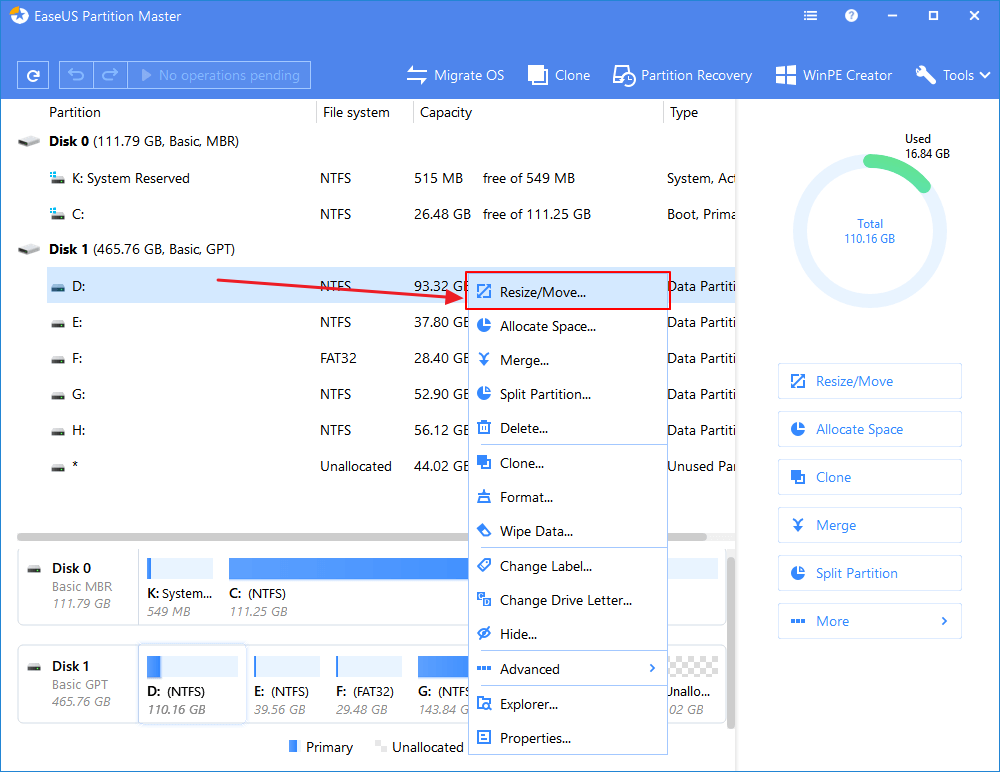 Download Windows 10 Version 1607 Build 14393.67 with KB3176931
We have released Cumulative Update (KB3176931) to Windows 10 Insider Preview Build 14393 on PCs and Mobile devices which will bring the build number to 14393.67. This Cumulative Update includes the same fixes as KB3176495 (Build 14393.51) with two additional fixes:
Addressed issue that causes significantly reduced battery life on Windows Phone when using Bluetooth with "Hey Cortana" feature enabled.
Addressed issue that prevents users from completing the out-of-box experience (OOBE) with a local account using Korean characters.
Download Windows 10 Version 1607 Build 14393.51 with KB3176495
This update includes quality improvements and security fixes. No new operating system features are being introduced in this Update. Key changes include:
Pushes Windows 10 to build 14393.51.
Improved reliability for Internet Explorer 11th.
Addressed issue to keep pen click settings after updating to Windows 10 version 1607th.
The addressed issue may cause Windows 10 Mobile devices to hang after turning Bluetooth on and off very quickly.
Security updates to Kernel Mode Drivers, Microsoft Graphics Component, Microsoft Edge, Internet Explorer 11, and Windows Authentication Methods.