Are you looking for ways to understand Continuous Data Protection? You have come to the right place. This process is almost like a real-time backup in progress. Since business customers depend more than ever on data, any interruption or loss of data can destroy an enterprise. Data loss can occur at any time.
Therefore one must act promptly to restore critical data. CDP enables the most efficient system restoration to its previous state by continuously recording data changes.
In this post, you will learn about the idea of Continuous Data Protection and examine its benefits. We will also examine the Continuous Data Protection process, the type of data that can be part of the backup, and CDP topologies. Read on to find out more about CDP.
What Is Continuous Data Protection?
Continuous Data Protection (CDP), sometimes known as continuous backup, is a system that backs up data on a computer system each time a change is detected.
CDP addresses the issue of the "backup window," in which organizations are facing the danger of losing data created between two scheduled backups. Additionally, it offers a strong defense against dangers like malware and ransomware, disruption, and unintended data destruction.

System & Files | Backup Windows 10 PC with Backup and Restore Tool
For a Windows PC, not only are the essential files worth backing up, but the system is also vital enough to be saved safely. Windows itself has many built-in backup utilities. In this article, we will tell you how to back up and restore both the Windows system and files with these backup utilities.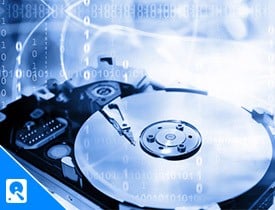 How Does Continuous Data Protection Work?
CDP writes it to a second location when data is stored on a disk rather than creating backup schedules. It eliminates the need for scheduled backups and is often done to another server on the network. Additionally, it implies that businesses can retrieve data at any time.
Any modifications to your data are copied continuously by CDP from source to target. Every write is recorded by continuous data protection, which is kept in a change log on the CDP system. You can do a restoration to that point or any earlier point before the data is damaged or lost. CDP preserves all modifications up until the final write before the data loss.
What are the types of data that can be backed up?
Any form of data can be recorded and backed up using continuous data protection systems:
Your file system's files
Application files and data
Databases
What is CDP Topologies?
Users can quickly recover data when the target disk is frequently in the same network as the source. Off-site replication is a different topology that offers better protection but adds more delays.
Some CDP solutions let you replicate to two places: one, on-site for quick recovery and two, off-site for disaster recovery scenarios.
Advantages and Disadvantages of Continuous Data Protection 
Continuous Data Protection is an incredible idea that can assist businesses with secure data storage. Nevertheless, it presents several operational difficulties as well.
Advantages of Continuous Data Protection
Records each write and transfer it to the target: Modifications are recorded so you can "replay" the information at any time. It also keeps a record of each data transaction, which is crucial for compliance and auditing, and forensics in the event of security problems.
Disaster recovery: Constant data security is crucial to a disaster recovery plan. For instance, the continuous data protection backup store may often be replicated to a distant data center.
Version control: Continuous data protection maintains several copies of every file, enabling data producers and users to return to its early versions.
Disadvantages of Continuous Data Protection
Disk-based: continuous data protection solutions need fast disk drives, which may demand a substantial investment in physical disk storage.
Single point of failure: If you don't have high data availability, the Continuous Data Protection server could become a single point of failure for the entire organization.
Increased demand for data resources: Since every data transaction must be instantly stored in a backup, continuous data protection doubles data throughput. Continuous data protection may cause performance or stability problems since the vital resources it safeguards are frequently under heavy load.
Final Thought 
CDP differs significantly from other data protection strategies like duplication or mirroring. These procedures only store one copy of the data. There is no way to recover an uncorrupted version of the data if it has been corrupted. For instance, losing your data might offer some protection, but CDP offers a deeper level of protection.
Despite the positive reception that CDP has received in general, some people think that the ongoing saving of files may cause network congestion that might harm the overall performance. Although this is occasionally the case, network administrators may resolve the problem by throttling and prioritizing network traffic to ensure that vital files are preferred.
EaseUS Data Recovery Services
EaseUS data recovery experts have uneaqualed expertise to repair disks/systems and salvage data from all devices like RAID, HDD, SSD, USB, etc.