Are you looking for the best external SSDs for backup? Take it easy. On this page, you can learn the five best SSDs for backup. This page elaborates on their capacity, price, pros, and cons. Therefore, you may make a better choice after reading this page.
Introduction
Data backup really matters since it is tightly related to your privacy and even economic profits. However, which is the safe location for backup? You need to know the SSD. Is the SSD suitable for backup? Can you move OS to SSD? Continue to read.
Are External SSDs Good for Backup?
Of course. Once prohibitively expensive, SSDs of all stripes have plunged in price over the past few years. Nowadays, pocket-size, USB-powered SSDs deliver as much as ten times the speed of portable hard drives and much greater durability.
Its main advantages are as follows:
More durable
Faster
Easier to carry
No noise
Nowadays, there are many SSDs brands in the market. What is the best external hard drive for backup? Let's continue to read.
Which External SSD Is Best for Storage?
There are many SSDs in the market. You are free to choose the most suitable one based on your specific needs. But before purchasing one, you would better compare several brands in their specific features. In the next part, you can know the five best external SSDs for backup.
Now, let's read the next part to learn more about these five brands.
Best External SSDs for Backup - 5 Recommends
There are five best external SSDs for backup in this part. Users can know more about their specific features after reading this part. Now, let's come to the first one.
It has excellent performance and easy-to-use security. The Portable SSD T7 Touch of Samsung is easy to carry since it is not big. The fingerprint-reading Portable SSD T7 Touch is a versatile external solid-state drive.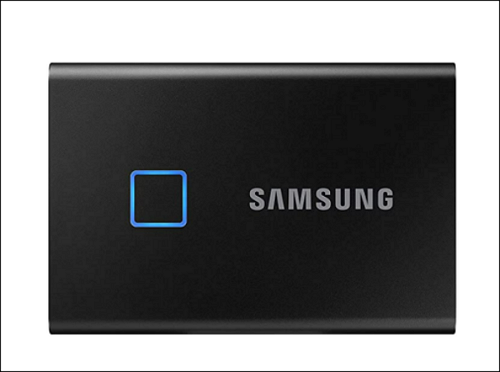 There is a table to help you learn more about its features.
Features
Samsung Portable SSD T7 Touch

Cost

Capacity

Pros

Built-in fingerprint reader and LED status indicator
Easy to carry
Fast
3-year warranty

Cons

Relatively expensive
Requires the software for fingerprint unlocking on a PC

Suitable Users

Users on a business trip or users requiring high data security
SanDisk's Extreme Portable SSD V2 provides decent speed and data encryption while it is at a reasonable price.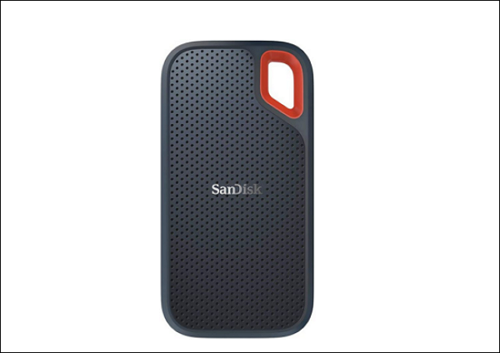 You can get more features of SanDisk's Extreme Portable SSD V2 in this table.
Features
SanDisk's Extreme Portable SSD V2
Cost
Capacity
Pros

Solid speed
IP55 water- and dust-resistance rating
Relatively priced
5-year warranty

Cons

Unprotected USB Type-C port
Dongle-style adapter for the USB Type-A ports

Suitable Users

Frequent travelers or content creators
The Crucial X8 SSD is a solid one with excellent performance and plenty of storage in a tiny package. Also, its price is attractive.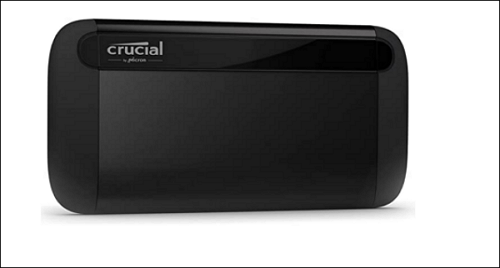 Let's see more features about Crucial X8 in this table.
Features
Crucial X8
Cost
Capacity
Pros

Small and solid
Provide a USB-C cable as well as a USB-C-to-USB-A adapter
Compatible with many devices
3-year warranty

Cons

No activity light and backup utility
Less elegant USB-A dongle

Suitable Users

Videophiles, gamers, and other data maniacs
The iStorage DiskAshur M2 is a portable SSD that packs a wealth of security features to protect data. It can survive after being run over and is impervious to the elements.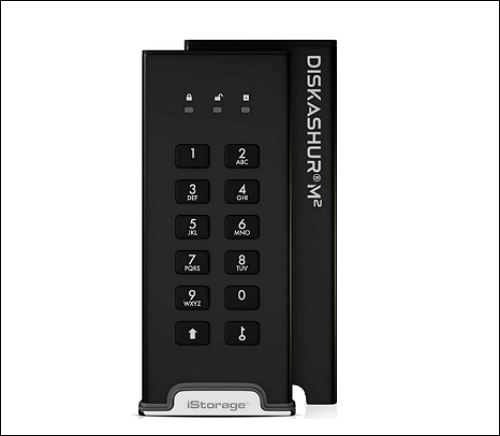 This table can help you learn more about its features.
Features
iStorage DiskAshur M2
Cost
Capacity

120GB, 240GB, 500GB, 1TB, 2TB

Pros

Full-disk hardware encryption
IP68 ruggedness rating
Compatible with macOS, Windows,  Android, and more
No software to install

Cons

Expensive
Slow transfer rates

Suitable Users

Users with high requirements for data safety
Kingston XS2000 Portable SSD is insufficient in size, but it makes up for in speed and durability.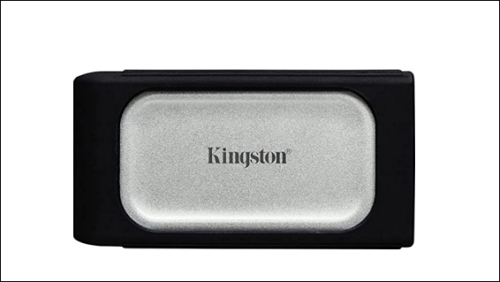 Do you want to know more about Kingston XS2000 Portable SSD? There is a table to help.
Features
Kingston XS2000 Portable SSD
Cost
Capacity
Pros

Highly portable
Durable
Good performance
High speed

Cons

Requires the uncommon USB 3.2 Gen 2x2 port for the peak speed
No encryption option

Suitable Users
Now, we have learned a lot of features about the best external SSDs for backup. However, what are they suitable for? Continue to read.
What Are the Best External SSD for Mac Backup and Data Backup?
Do you know which the best external SSD for Mac backup or data backup is? There is a table to help you find the answer.
Best External SSD for Mac Backup
Best External SSD for Data Backup

iStorage DiskAshur M2
Samsung Portable SSD T7 Touch
Kingston XS2000 Portable SSD

SanDisk Extreme Portable SSD V2
Crucial X8
Kingston XS2000 Portable SSD
iStorage DiskAshur M2
Samsung Portable SSD T7 Touch
According to the table, you are sure to make a relatively better choice. However, the problem is how you can back up your data to these SSDs while keeping your data safe and intact. Let's continue.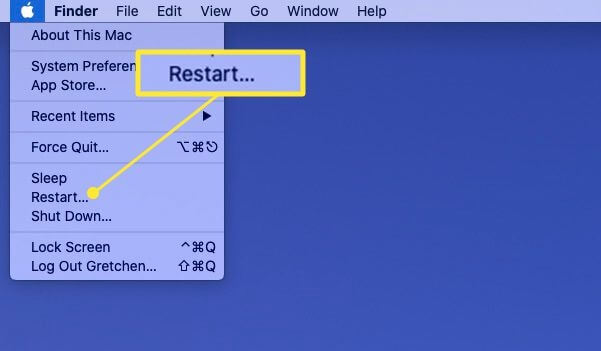 How to Use the Best External SSDs for Backup?
External SSDs are good backup destinations. However, safely backing data up to SSDs is also crucial. EaseUS Todo Backup Home is a reliable backup software and it can help user to back up data safely to external SSDs.
Now, let's see the specific steps to back up data to SSDs with EaseUS Todo Backup Home.
Step 1. For the first time you use EaseUS Todo Backup to back up files, click Create backup on the home screen and then mouse click the big question mark to select backup contents.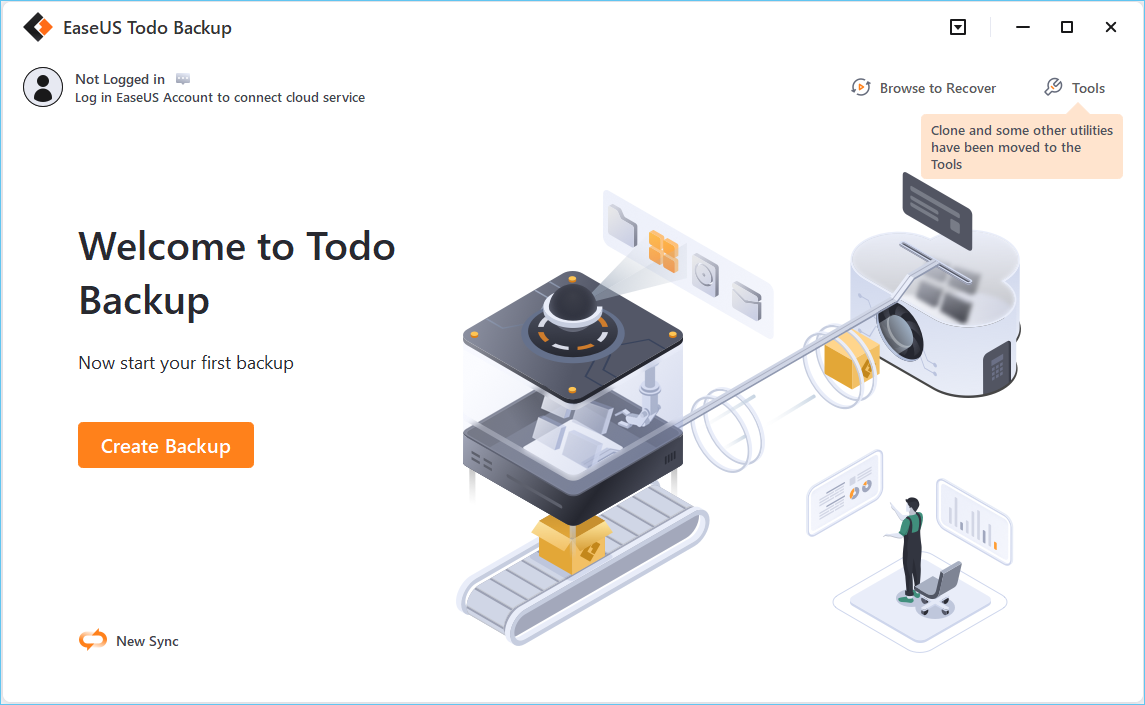 Step 2. Since you're going to back up files and folders on your computer, go on with the "File" backup mode, where you can select pictures, videos, documents and all other types of files to back up.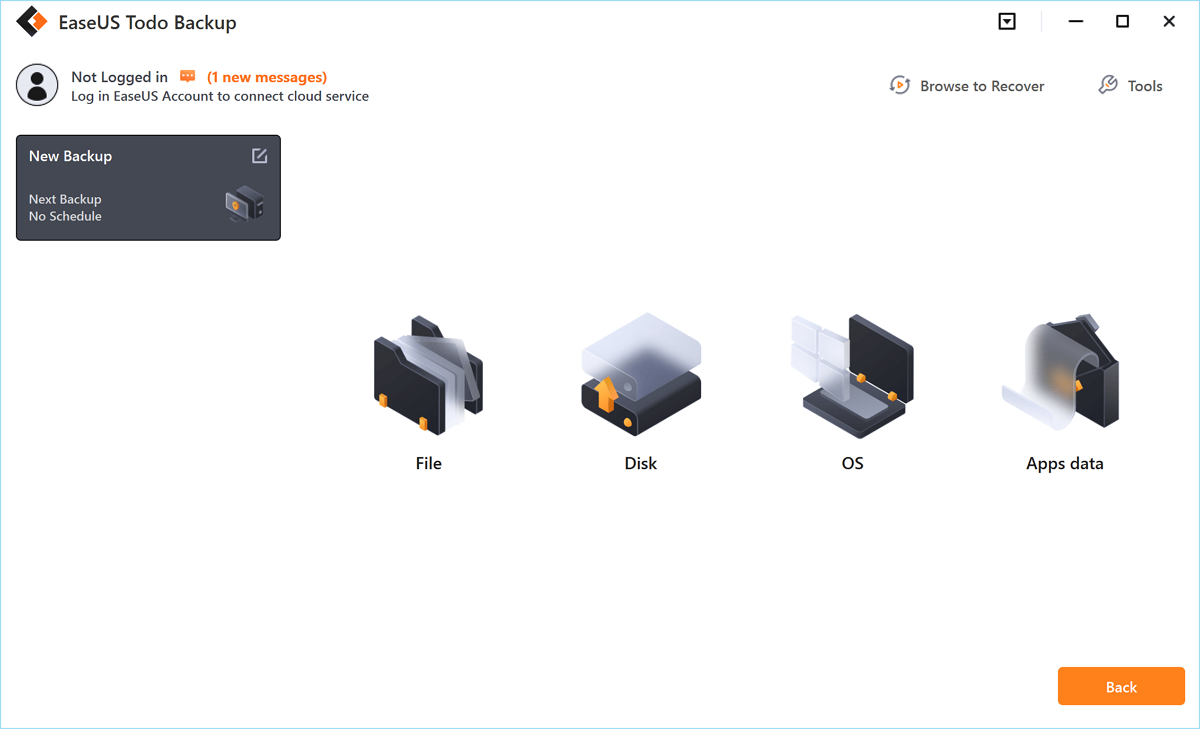 Step 3. Follow the paths to locate the files, folders or directories you want to back up, select them all and click "OK".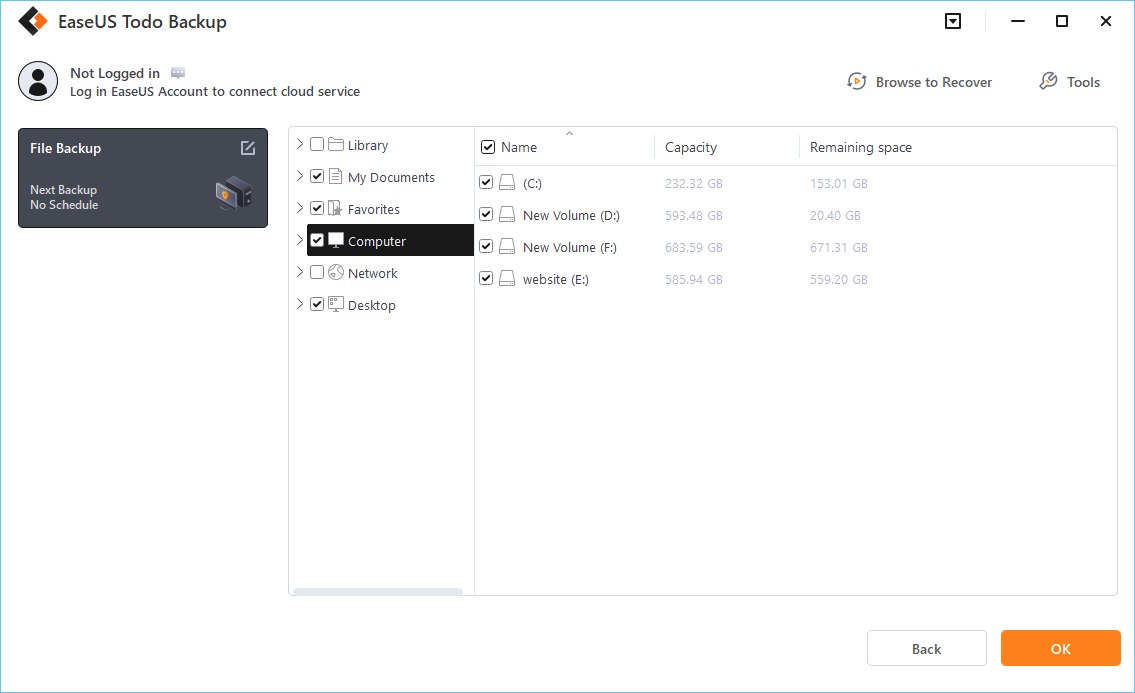 Step 4. Now you need to select a backup location to save and retain the backup.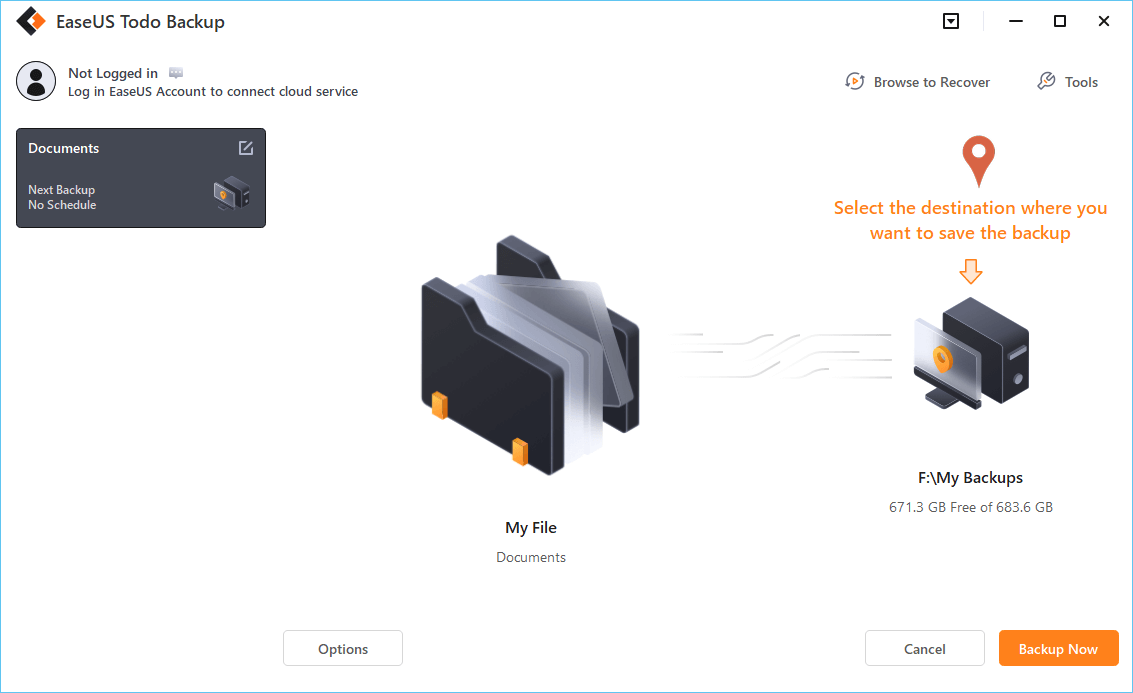 Step 5. EaseUS Todo Backup allows users to save the backup files to every device that is handy for you, like a local hard drive, external USB drive, SD card, network drive, or a NAS drive, plus a cloud drive of the EaseUS brand. We personally recommend users to choose the cloud drive prior to a physical drive to save important backups due to the greater accessibility, flexibility and safety.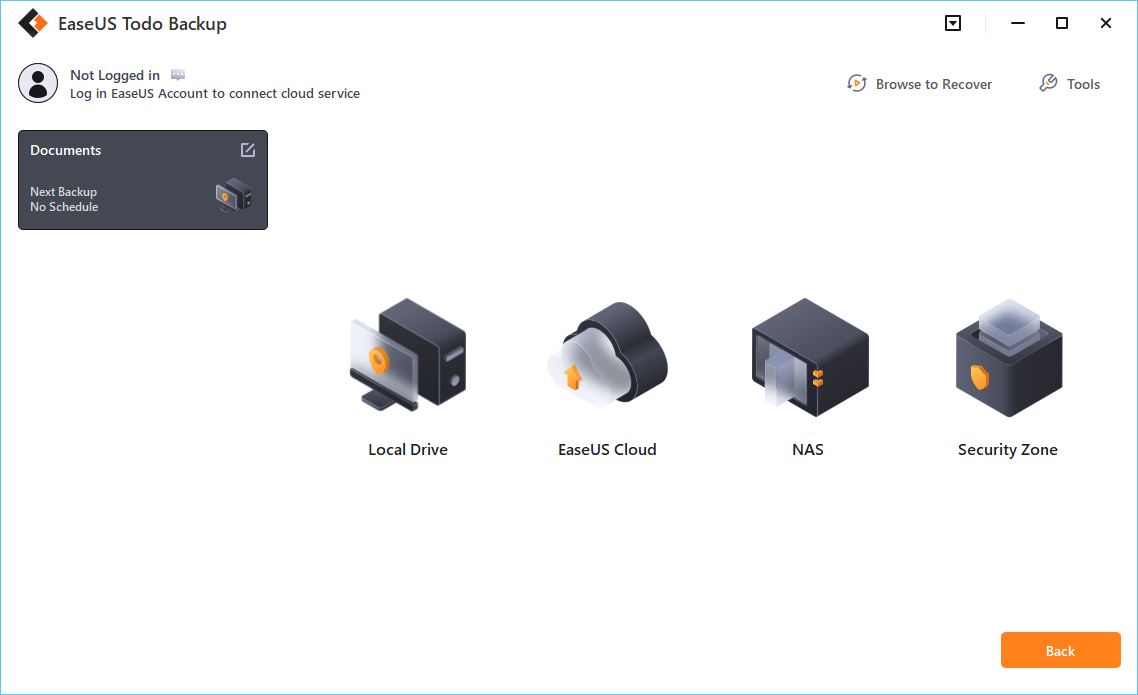 To be able to access to EaseUS cloud, all you need is an email registration and login.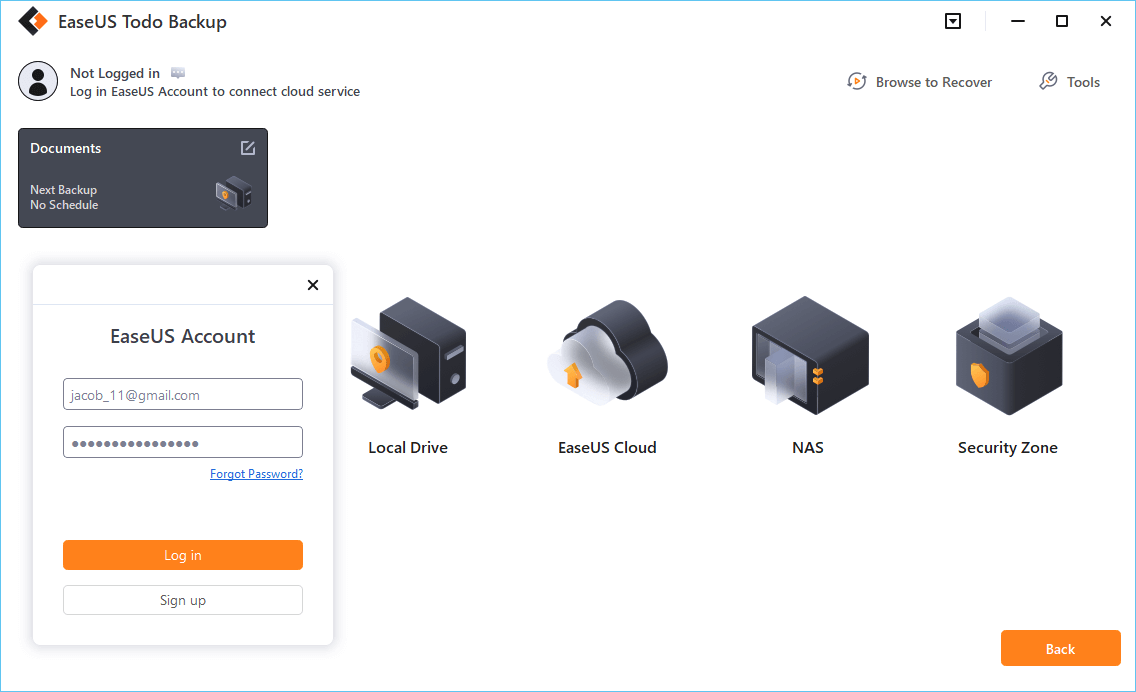 Step 6. If you're interested in an automatic and intelligent backup schedule for the next file backup task, go on with the "Options" setting. There you can encrypt a confidential file backup, compress the backup image size, or customize a backup scheme to tell the software in what time to start the next backup. 
Customize an advanced and automatic backup task here: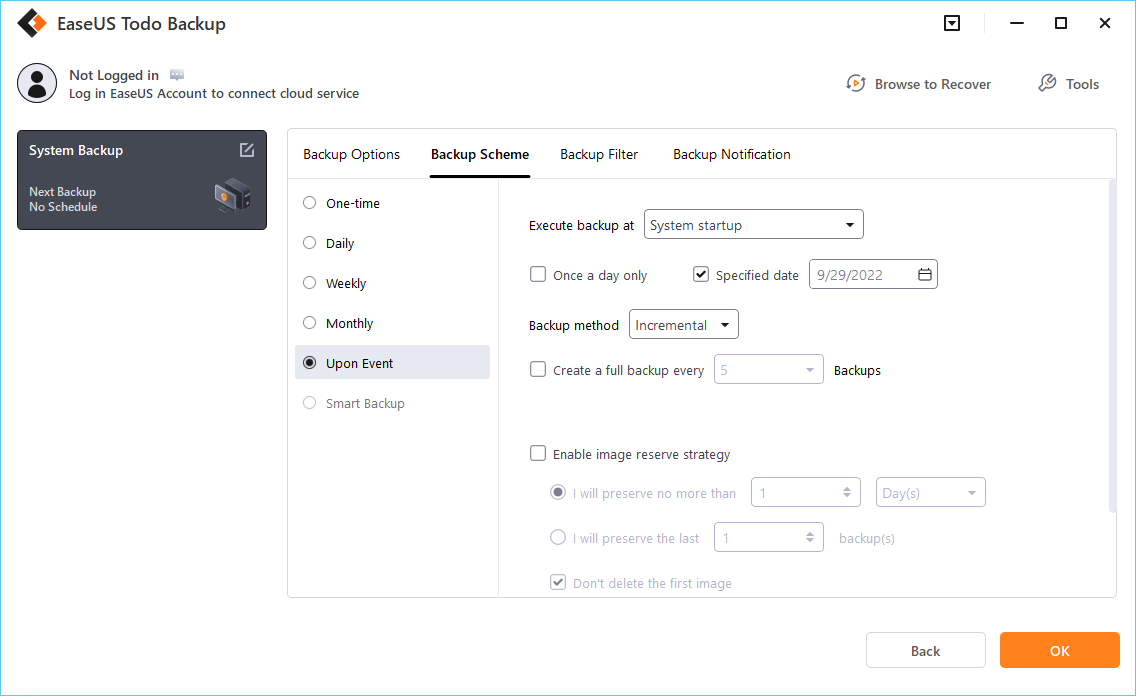 Step 7. Click "Backup Now" to start the file backup process. Your completed backup files are visible on the left area in a card style.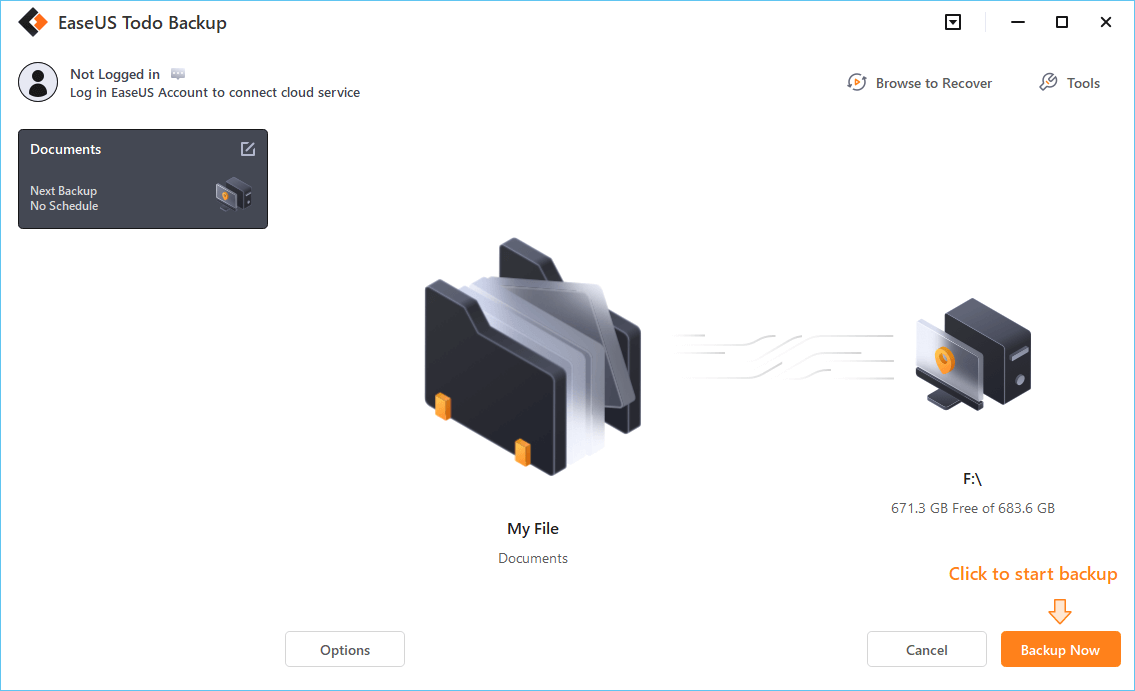 You see! Users can backup hard drive, partitions, and systems to SSDs with the help of it.
Besides backing up to SSDs, it also has many other features. Let's continue reading.
What Else Can EaseUS Todo Backup Home Do?
As a professional backup tool, EaseUS Todo Backup Home has many other functions.
There is a list to help you learn:
Multi-path storage locations
File, folder, partition, and even system backup
Scheduled and automatic backup to external hard drive
If you are tired of all kinds of backup problems, just download it and have a try.
Bonus Tip: Will an External SSD Last Longer Than HDD?
As for this question, let's see a table to know the difference between SSD and HDD.
| Features | External SSD | External HDD |
| --- | --- | --- |
| Cost | $80-$300+ | 39$ - 200$+ |
| Reliability | More reliable | Less reliable |
| Lifespan | Around 20 years | Around 5 years |
| Vibration Resistance | Solid | Fragile |
According to the table, you may get your answer. Generally speaking, an external SSD will last longer than HDD if you protect it well. However, there may be a difference if you lose the external SSD by accident. 
FAQs About the Best External SSDs for Backup
Do you have any questions about the best external SSDs for backup? This part lists three questions you may be concerned about. Hope it can help.
1. Are SSDs reliable for backup?
Sure, SSDs are reliable. They usually have a longer lifespan while being shock-resistant. So, users can feel relieved if they keep data on SSDs.
2. How long will external SSD last?
Its average lifespan is around 20 years if you take care of it well.
3. How do I keep my external SSD healthy?
The following ways can help:
Keep your computer safe.
Remove programs that you don't need.
Think about it before you download any software.
It's vital to clean the inside and outside of the machine itself.
EaseUS Data Recovery Services
EaseUS data recovery experts have uneaqualed expertise to repair disks/systems and salvage data from all devices like RAID, HDD, SSD, USB, etc.