Common problems of WD SmartWare backup
WD SmartWare is a utility designed for backing up data on West Digital(WD) devices. Sometimes, it works well and sometimes it fails. Here are some common WD SmartWare problems reported by users:
WD SmartWare Software is not compatible with Windows 10
WD Smartware can only backup files, Windows operating system and the applications are not supported.
WD Smartware backup might be stuck, failed or not work due to some errors.
Best alternative when WD SmartWare backup Failed, stuck or not working
When facing all the above frustrating situations, you will feel happy to find an alternative to WD SmartWare Backup that works steadily and offer full compatibility with Windows backup software from EaseUS, a company enjoys high reputation and millions of users in data backup & recovery are recommended.
The program supports system backup, file backup, application backup, email backup, schedule backup, incremental backup, etc. And it fully supports Windows 10/8/7 and other Windows versions. For all of these advanced and flexible backup features, it can not only help you avoid all the possible problems and limitations of WD SmartWare but also offers you a more comfortable backup experience.
How to backup with WD SmartWare alternative software
Step 1. Launch EaseUS backup utility and click "Disk/Partition Backup". Choose the source disk you want to backup and the destination disk where you want to save the backup image.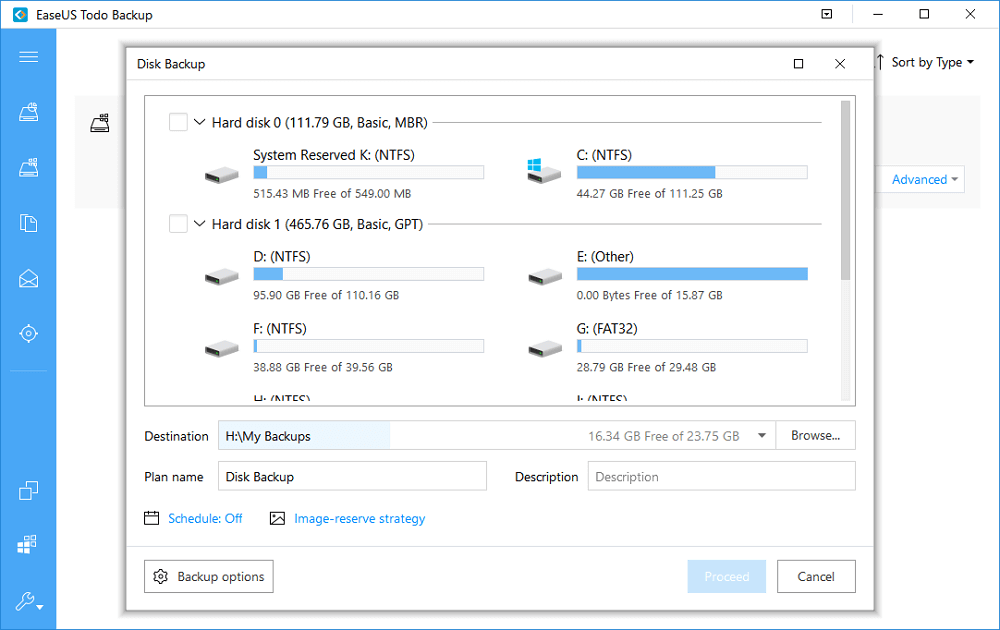 Step 2. Click "Proceed" to save all the changes.
Note: Here if you don't want to image the whole hard drive, you can choose the right option in step 1 to back up the system, files or applications, etc.