Overview of the USB image
If you frequently used a USB drive to save your important data, you may want to find an easy to backup USB drive in case that unexpected data loss disaster occurs when something goes wrong. Here, a reliable USB image tool - EaseUS data backup software is available for free download to help you manage the job. Except for the USB drive, the program also works with other devices like flash drives, memory card, SD card.
Advanced features of EaseUS USB image tool
Wizard-like interface - guides you completed the disk backup and restore job even you have no professional knowledge or technical skills.
Automatically backup data to a USB drive - automatically detects and backup data to USB devices every time when you plug it into your PC.
Backup image compression - helps to save your disk space when you have a large number of data stored on the USB but limited free space on PC have drive.
How to use EaseUS USB image tool to create a backup image of the USB drive
After learning all the advanced features of EaseUS USB image creator, you might want to choose this tool to backup your USB drive immediately. So, next, we will create a step-by-step guide to show you how to use EaseUS USB image tool to create a backup image of a USB drive.
To create a full image backup of the USB drive:
Important Things:
Connect all of the USB or other external devices to your computer, PC, or laptop.
Download and launch EaseUS Todo Backup on your computer.
Then, you can follow the details below:
Step 1. Open EaseUS Todo Backup and select Disk/Partition backup.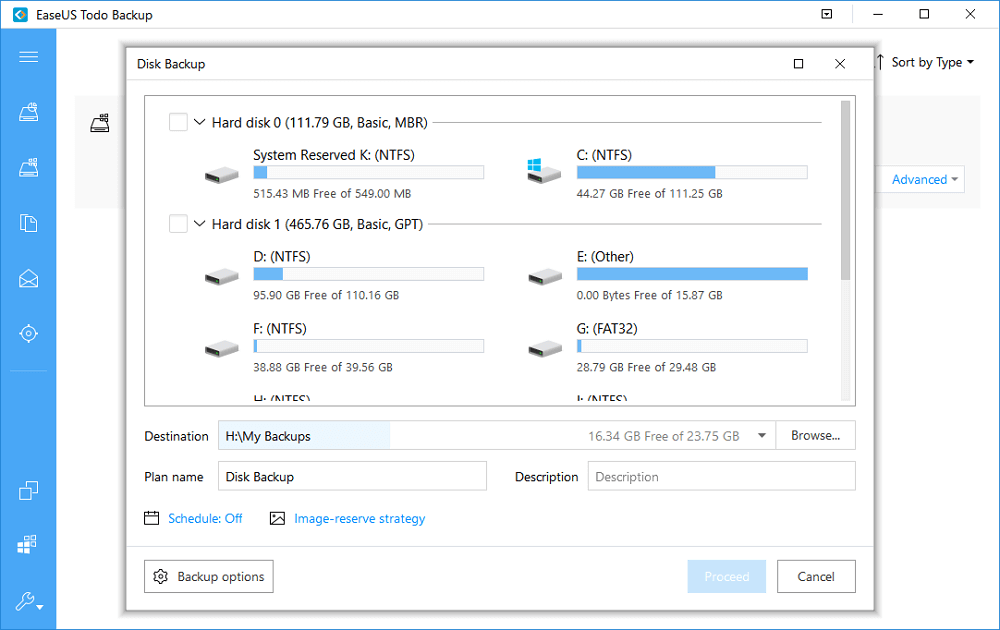 Step 2. Select one of the USB that you want to backup. And select the other USB as the destination to save your USB data.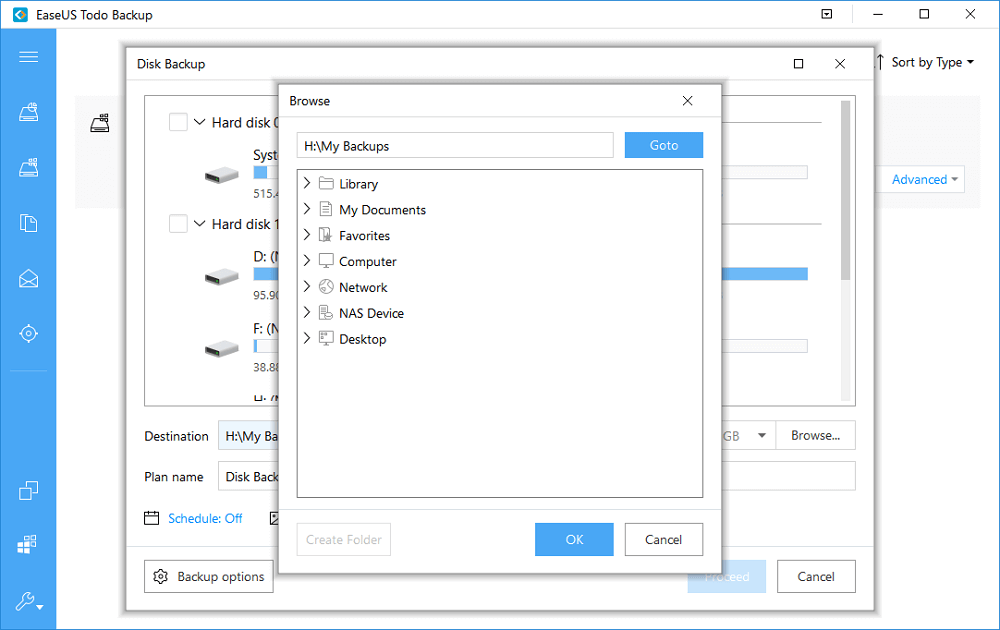 Basic Settings:
Sector by sector backup - All the data sectors and blank ones are to be backed up with Sector by sector backup checked. It is useful when file system error occurs. It slows down the backup speed with a relatively larger image compared with normal backup.
Destination - Click the folder icon to modify your backup destination.
Plan name and Description - An accurate plan name and appropriate description will help you distinguish easily.
Advanced backup settings are useful when you want to create a flexible and automatic backup plan.
A schedule is to create an automatic backup plan.
Backup options are to edit the advanced parameters. Image-reserve strategy is to reserve the limited image as per image retention rule.

Step 3. Then you can click proceed to start to back up USB to USB.