Your Xbox One drive is becoming full with more and more game files are downloaded and installed? What will you do to try to save more games in Xbox One drive? Delete some games? Remove some games to other drive? How about to upgrade Xbox One drive to a bigger one? When you replace your present Xbox One drive with a bigger drive, all problems will be solved. You'll have enough space to save and store more beloved games. But what about the game files saved in the old drive? Relax, you may follow below offered 3 steps to upgrade Xbox One to bigger drive without losing game files now.
Step 1. Download disk clone software to upgrade Xbox One drive
Here we'd like to recommend you to try professional disk clone software - EaseUS Todo Backup which is also known as backup and recovery software. This software allows you to simple upgrade disk to a bigger one with its clone feature. And it's 100% free to clone and upgrade hard drive disk or SSD within 30 days. You can directly free download it and then follow Step 2 to upgrade Xbox One to bigger drive then.
No data loss problem will happen and no technical skills are required.
Step 2. Upgrade Xbox One to bigger drive with simple clicks
After installing EaseUS Todo Backup, you may now follow the below tutorial guidance to upgrade Xbox One drive to a bigger drive now:
Connect a bigger hard drive or SSD with PC which runs the Xbox One drive;
Launch EaseUS Todo Backup and click Clone > select the source disk - Xbox One drive to clone;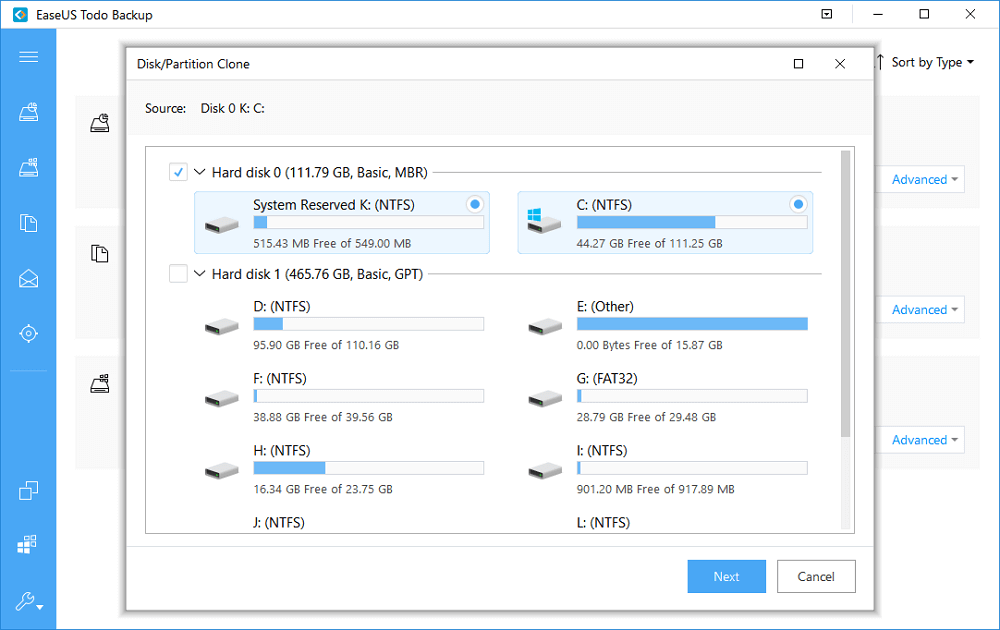 Select the destination disk which you want to upgrade Xbox One drive and mirage all game files to;
Sector by sector clone will clone all sectors from Xbox One drive to the bigger drive;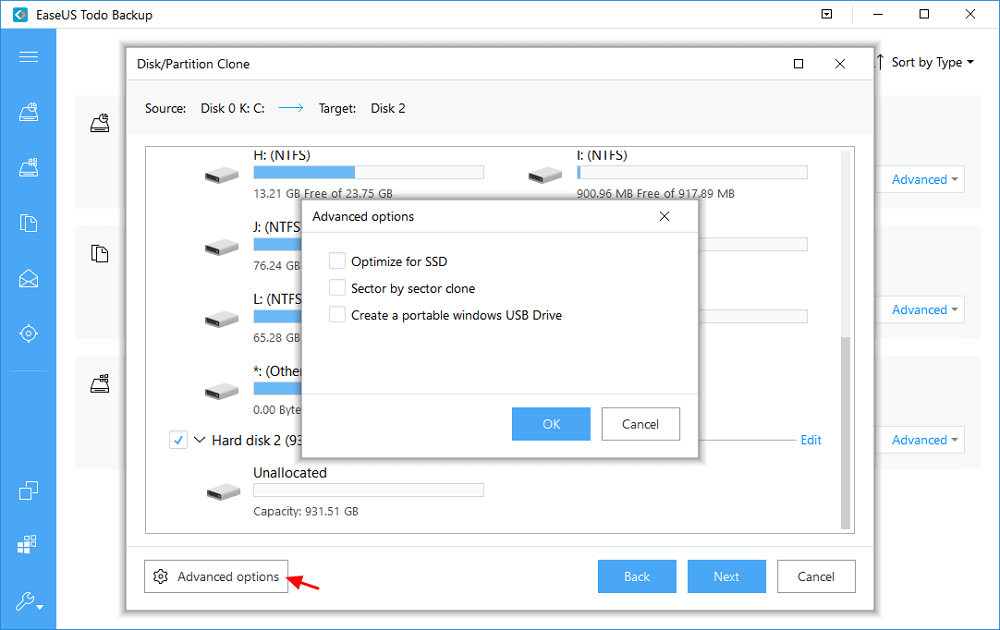 After the disk layout is displayed, click Proceed to execute the disk cloning process. All Xbox One game files will be cloned to the bigger drive then.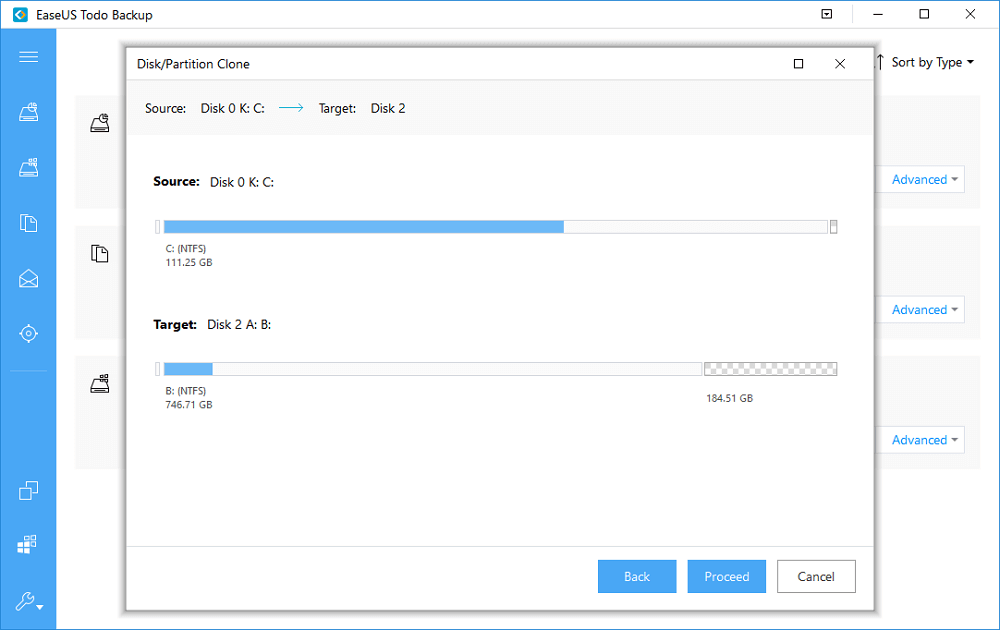 Step 3. Replace Xbox One drive with the bigger drive
After cloning all game files from Xbox One drive to the bigger one, then you can replace the Xbox One drive now:
Shut down computer > Remove or disconnect the previous Xbox One drive;
Connect and insert the bigger drive with Xbox One game files on it to PC > Reboot computer to run games in the newly upgraded Xbox One drive.
So now you'll be able to successfully upgrade Xbox game drive to a bigger one without losing any game files by following the above offered steps. If you are wondering how to replace your present Xbox game drive to a larger one or need to replace computer disk to a bigger drive, follow and let EaseUS Todo Backup help.