Look for a proficient Samsung SSD data migration tool
"I have a laptop that has been working for 3 years, and lately, I installed Windows 10 (it was running Windows 7 before). Does anyone have the same feeling with me that running Windows 10 seems to consume much memory? To enhance Windows 10 running performance, I've been thinking to upgrade the old 500GB HDD to a Samsung SSD with smaller capacity as my friend suggests, but I need a proficient Samsung data migration tool to help me with a successful Samsung data migration from the old HDD. How do you suggest? If it is possible, I would prefer a free one."
It's a smart choice to opt for an SSD for a newly upgraded Windows 10 computer as HDD has been losing its popularity in the fast developing hard drive market. Samsung SSD can be superior among the multiple SSD brands, the SSDs of which boast top-notch performance that combining the finest hardware components and easy-to-use solutions. For people who are planning to upgrade the hard disk to a Samsung SSD, a Samsung migration tool is dispensable. Usually, a Samsung migration tool works as a cloning tool that helps to clone HDD to SSD, no matter it's the entire hard disk data or a part of them.
EaseUS SSD migration tool supports perfect Samsung data migration Windows 10
EaseUS Todo Backup, the free disk-cloning program, is what we recommend to people who are looking for a proficient Samsung SSD data migration assistant. It supports SSD data migration with many brands but not limited to Samsung without any data loss or messing up the migration process. Just plug your Samsung SSD into your PC and install EaseUS cloning software, you can accomplish the data migration from an old HDD to Samsung SSD all by yourself by following the step-by-step guide below.
Steps for hard disk clone to Samsung SSD
Step 1. Launch EaseUS Todo Backup and go to "Clone".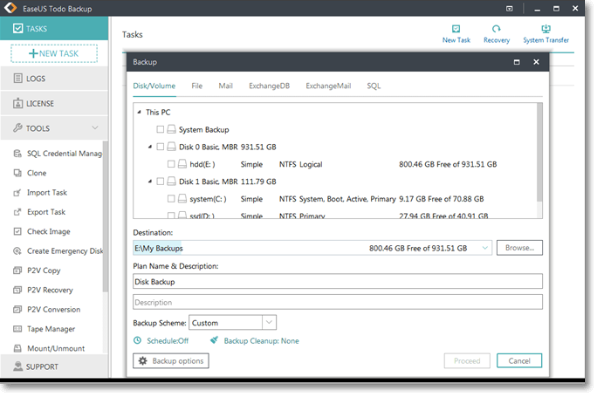 Step 2. Select source disk you want to clone.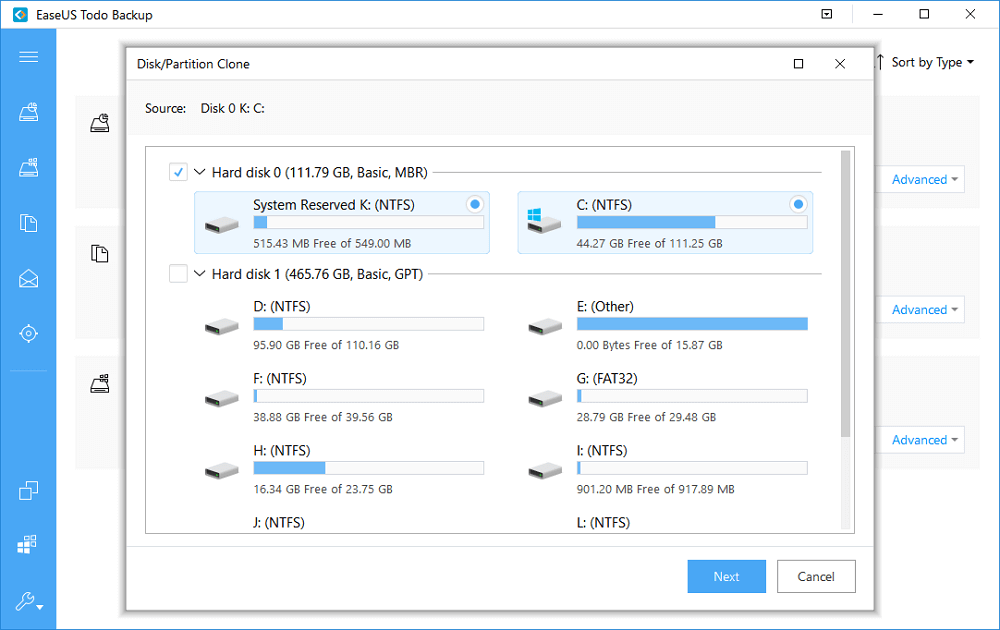 Step 3. Select the Samsung SSD as the destination disk. Sector by sector clone option enables you to clone all sectors from the source disk to the destination disk.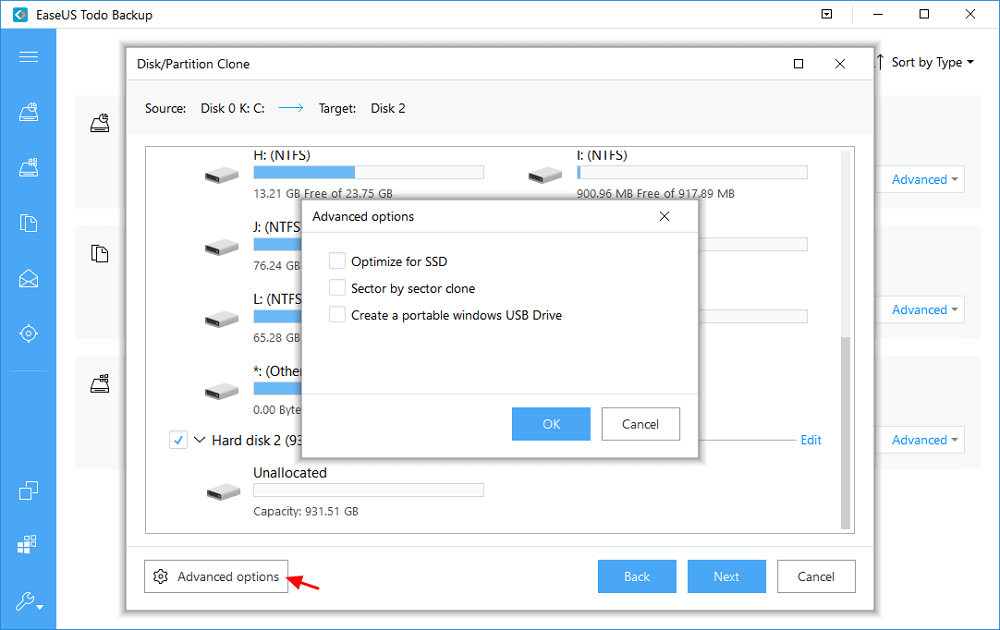 Step 4. Preview the disk layout after cloning.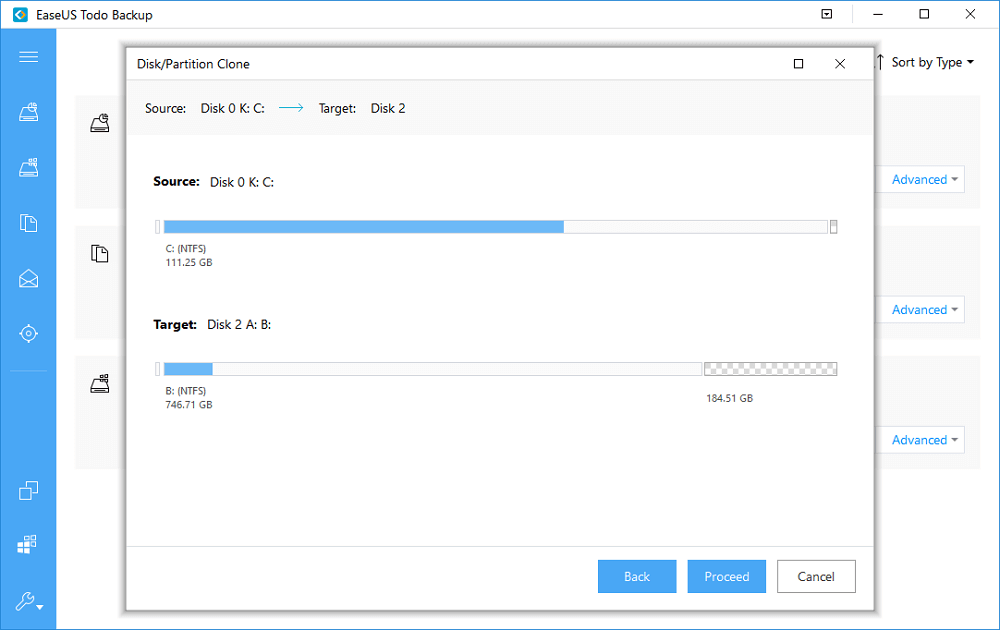 Step 5. Click Proceed to execute cloning.