PAGE CONTENT:
Every operating system has a failsafe feature that stores a backup of OS datasets and files. If the system crashes or the OS fails, you can extract the files from the restore points where backups are created, and in case, you may need computer restore software to backup your laptop or desktop. As a result, the operating system can be restored to its original version with no lost or corrupted data.
However, when these restore points get deleted, you won't have any backup copies of the files stored in the concerned locations. With no backup, it won't be easy for you to restore the OS to its original version. This will jeopardize you, mainly because with the OS, all your files and other details will be lost.
Seeing how most people suffer from this issue, we have curated a comprehensive guide to help you fix the restore point deleted in the most straightforward possible steps.
Windows 11/10 Restore Point Deleted?
Before learning the methods to fix the deleted restore points in Windows 10 or 11, it is crucial to know why they get deleted in the first place. If you aren't aware of the issues, you won't be able to choose the perfect step that will be fruitful for you.
Keeping this in mind, we have discussed some of the leading causes for the deletion of the restore points from your system. This will clarify your doubts and let you know the main reasons that can remove the backup files.
1. When the device storage is exhausted, or your hard drive does not have any more space left, the backup files at the restore points will be deleted, especially the older ones. It is usually done because the device is configured to prioritize the new restore points, not the older ones. (maybe you could choose to backup hard drive in case your files or data are deleted)
2. Sometimes, you may allocate a different place for storing the restore points and the OS backup files. If the concerned storage is exhausted, the restore points quickly get deleted.
3. The restore points also get deleted if the stored files are corrupted. Corrupted files can damage the entire folder where other files will be added. To prevent this condition, the device will delete the restore point if one file is found to be corrupted.
4. The restore points are not permanent. Every Windows device has limited space. Therefore, the files in the restore points can stay for 90 days after their creation. Once this time is over, they will be deleted to make a new room for the files.
5. When you upgrade the current Windows 10 to 11, the restored files stored will get deleted. This is because the restore points of Windows 10 aren't the same as that of Windows 11.
If you are interested in upgrading Windows 10 32 bit to 64 bit without losing data, you could read this one to learn more: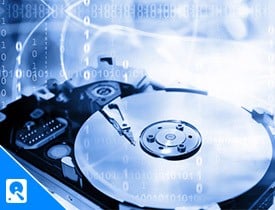 How to restore/recover Restore Point Windows 10/11?
Now that we have established the main reasons why the restore points get deleted from Windows 10 and 11, it's time to look at the potential fixes. In this section, we will describe some of the best ways in which you can quickly recover the deleted restore points on the Windows version:
Fix 1: Use EaseUS Todo Backup to create a System Image
Fix 2: Increasing the Memory Space
Fix 3: Deletion of corrupted files
EaseUS Todo is one of the best software programs to create/recreate a system image and store important OS files in a safe location as a backup. This way you don't have to be concerned about the space or allocated disk storage anymore. The application is free to use and it helps to create backups of the disk, partition, OS files and save backups to local drives, cloud, network and NAS.
Besides, the usage is super easy, with an intuitive and user-friendly interface. If the restore points are deleted from your system, you can restore the system image from EaseUS Todo Backup in a few simple steps, provided the backup is not corrupted. You can recreate and encrypt the backup files without data loss.
Step 1. Launch EaseUS Todo Backup on your computer, and click Create Backup on the home screen and then hit the big question mark to select backup contents.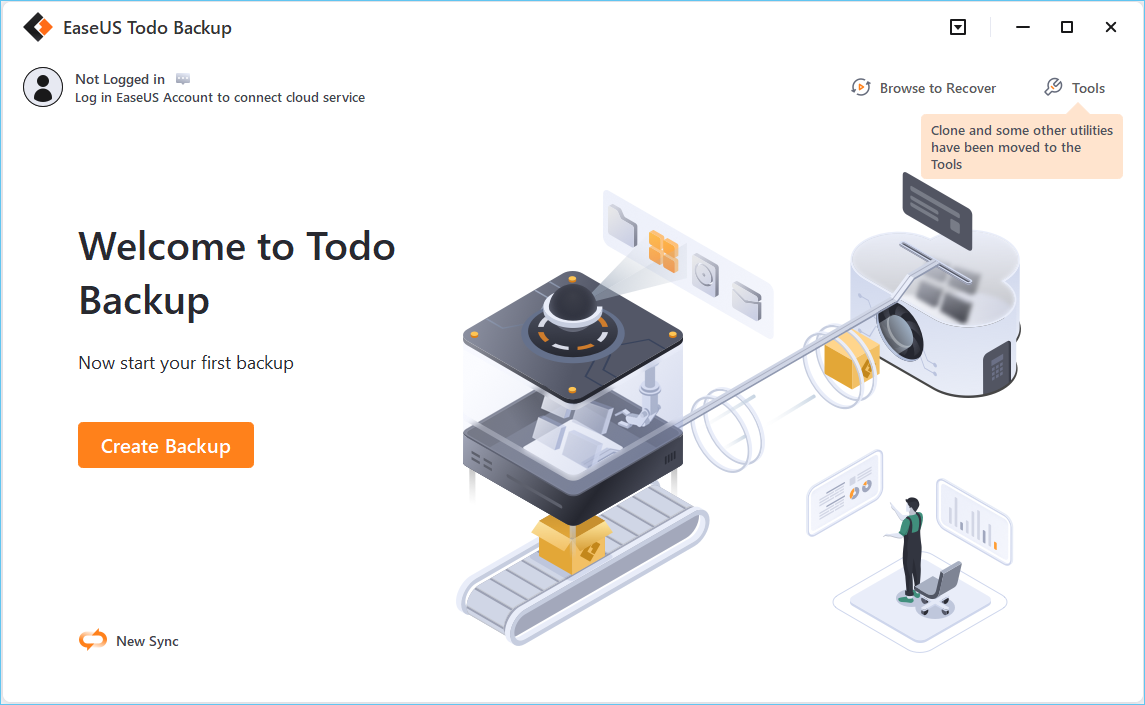 Step 2. To back up your Windows operating system, click "OS" to begin the backup task.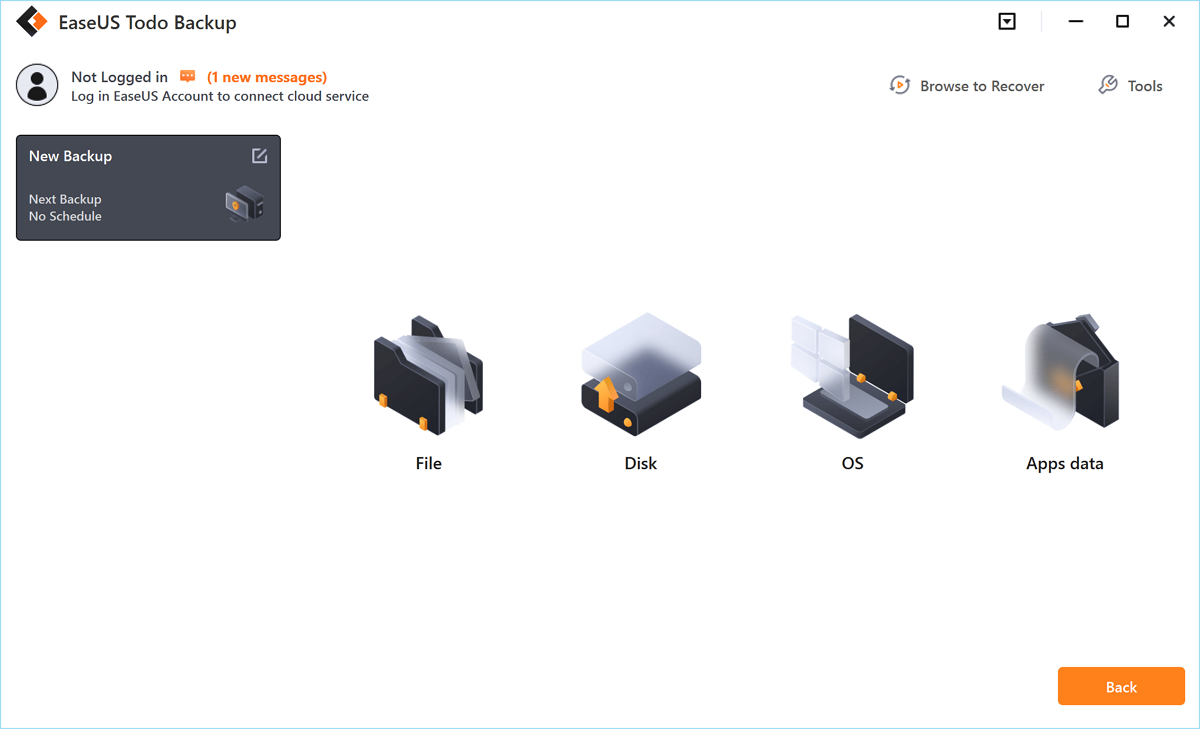 Step 3. Your Windows operating system information and all system related files and partitions will be automatically selected so you don't need to do any manual selection at this step. Next, you'll need to choose a location to save the system image backup by clicking the illustrated area.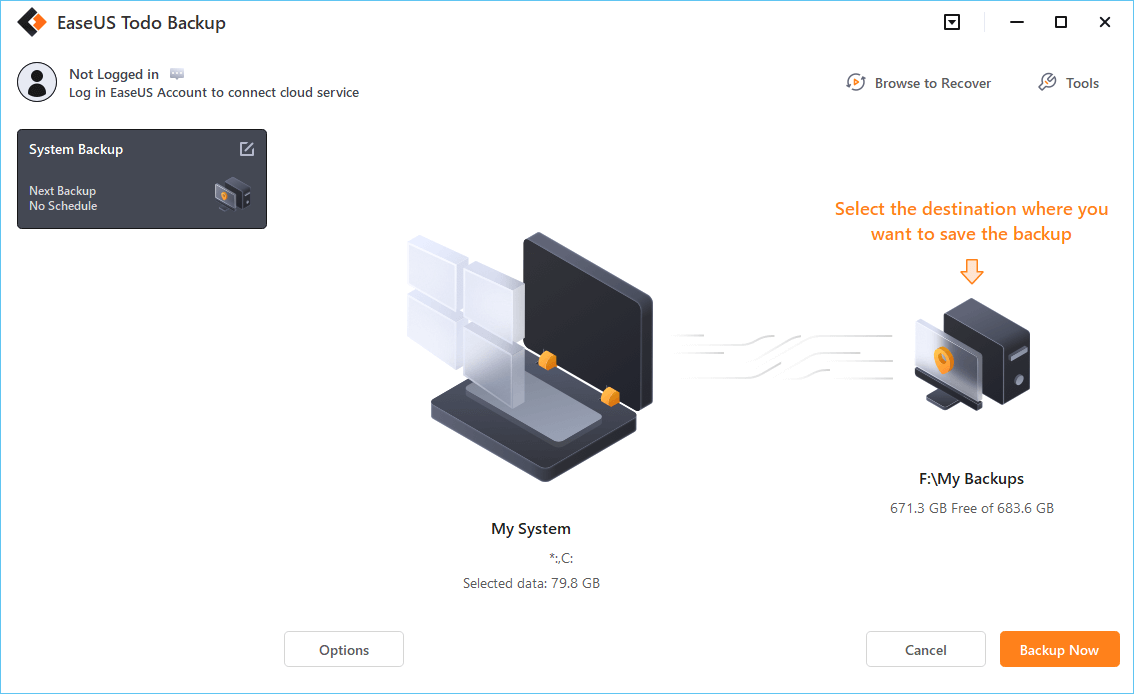 Step 4. The backup location can be another local drive on your computer, an external hard drive, network, cloud or NAS. Generally, we recommend you use an external physical drive or cloud to preserve the system backup files.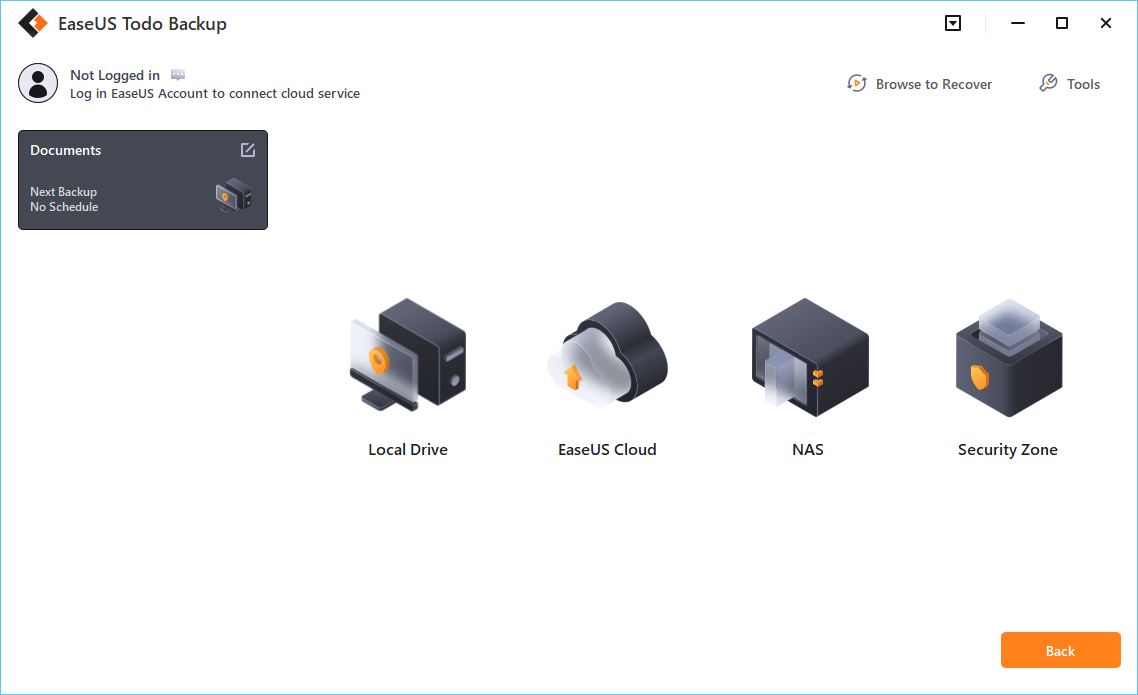 Step 5. Customiztion settings like enabling an automatic backup schedule in daily, weekly, monthly, or upon an event, and making a differential and incremental backup are available in the Options button if you're interested. Click "Backup Now", and the Windows system backup process will begin. The completed backup task will display on the left side in a card style.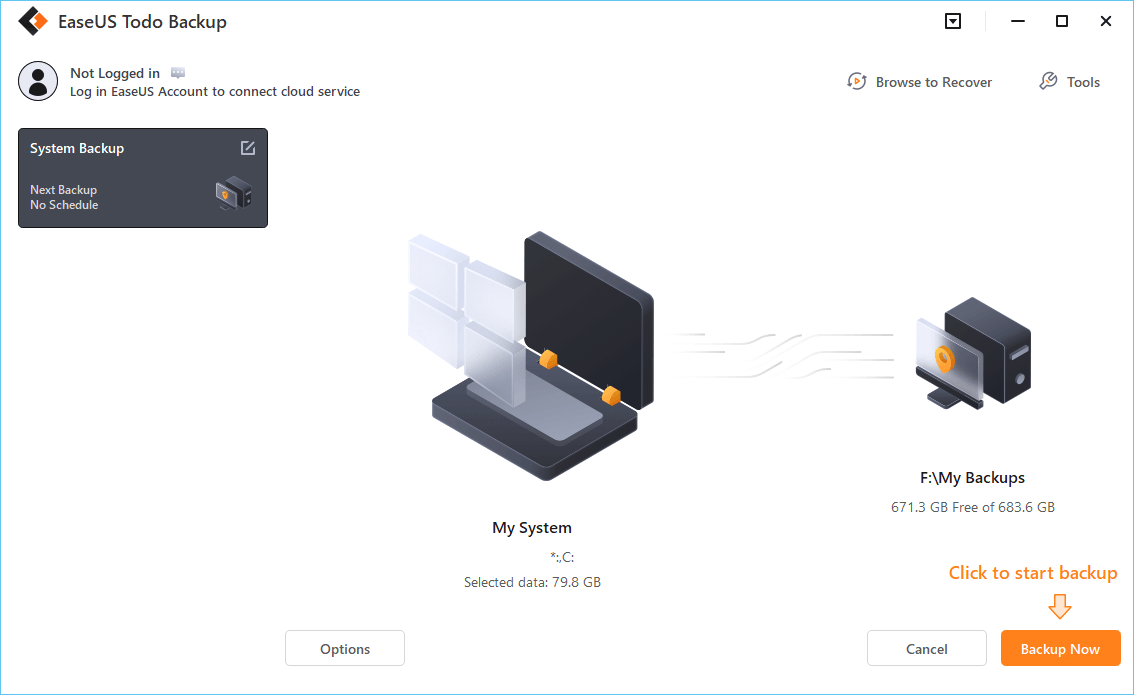 You can notice that these steps are so easy and user-friendly, so, just download EaseUS Todo Backup and have a try. 
Another way to fix the deleted restore point issue in Windows 10 or 11 is to increase the overall memory space. You can clear the files you don't need anymore or integrate a cloud account to store files like documents, songs, movies, etc. This will empty the device memory, enabling the restore points to get saved without any further problems.
If you are using a hard disk, use it to store the restore points only. this way, you won't have to compromise with space crunch or the deleted old restore points. You can easily access the backup files and restore the original OS version without much hassle.
Fix 3: Deletion of corrupted files
You should run a diagnosis of the restore points to check if the files to be stored in these paths are corrupted or not. If they are corrupted or not opening in your device, deleted them instantly to prevent the deletion of the restore points in whole.
There are several software programs with which you can scan the files and find the ones with corruption in them. Once you find these files, you can permanently delete them. Simply clicking the delete button will create their backup copies in the recycle bin. So, select the file, press Shift+Delete to remove it permanently.
Conclusion
In this article, we have shared how to recover deleted restore points Windows 10 or Windows 11. This way, you can easily get the files back in case they get removed from your system accidentally. You can also use a backup software like EaseUS Todo from where restoration of the files won't be a problem anymore.
EaseUS Todo Backup is worth downloading.
Restore Point Deleted FAQ
Q1. Why was my restore point deleted?
A1. Several reasons are there due to which the restore points can get deleted. For example, if the device memory is full or there is no more space in the allocated path, the restore points and the files stored in them can get deleted. Similarly, corrupted files stored in the restore points will lead to deletion.
Q2. How long are restore points kept?
A2. The restore points have a lifetime of 90 days after which they will get deleted automatically.
Q3. Where can I find older restore points?
A3. You can use the backup software to extract the older restore points that have been deleted from the system to make new rooms for the files.
Was this page helpful? Your supoport is truly important to us!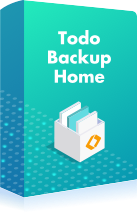 EaseUS Todo Backup
EaseUS Todo Backup is a dependable and professional data backup solution capable of backing up files, folders, drives, APP data and creating a system image. It also makes it easy to clone HDD/SSD, transfer the system to different hardware, and create bootable WinPE bootable disks.
Updated by

Jean is recognized as one of the most professional writers in EaseUS. She has kept improving her writing skills over the past 10 years and helped millions of her readers solve their tech problems on PC, Mac, and iOS devices. …

Read full bio

Written by

Tracy became a member of the EaseUS content team in 2013. Being a technical writer for over 10 years, she is enthusiastic about sharing tips to assist readers in resolving complex issues in disk management, file transfer, PC & Mac performance optimization, etc., like an expert.…

Read full bio