"I'm fully skilled in restoring a backup to a computer with the same hardware configuration! However, when we want to change some hardware or upgrade our computers' hardware without reinstalling operating system and applications, we should back up the original system and restore it to the computer with the dissimilar hardware. Completing these two steps of backup and restore is not easy, we will meet many problems with the result that we can't boot the system."
This is an example of my friend. Maybe some of you also experience the same situation. Has anyone successfully restored a backup to a server or a personal computer with different hardware configuration? Is it really difficult to restore a backup to the computer with different hardware? Can we find an easy and effective way? To make our life and work more convenient, we should always look for suitable, high-efficient and simple ways.
Today, let's discuss such solution to help us restore our backup to another computer with different hardware without reinstalling system and applications - EaseUS backup program.
How to restore to the computer with different hardware with EaseUS Todo Backup?
EaseUS Todo Backup is the good way to help us to restore a backup to the computer with different hardware with its System Transfer function. Let's follow the detailed steps to learn the method.
You can directly use System Transfer option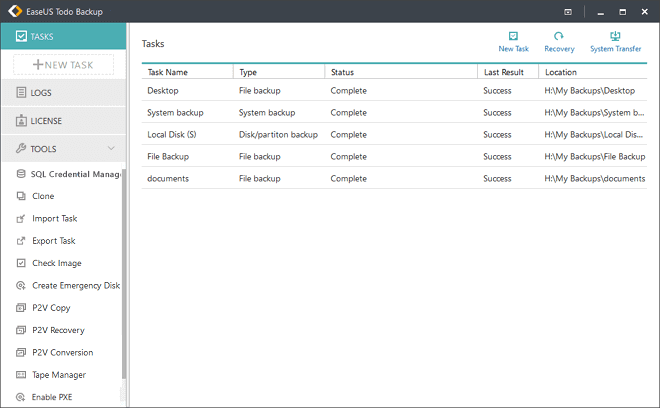 Tips: If there are no drivers compatible with your hardware, you need to manually specify where to find the driver(s) for specific hardware.
EaseUS Todo Backup can support restore a backup of Windows Server 2008/2003/2012 and Windows 10/8.1/8/7/vista/XP to a new computer with different hardware.