In some cases, Windows 10 users might need to upgrade their small hard disk to a larger one or replace the old hard disk with a newer one. But for average users who have no technical skill or experience of hard drive upgrade, it is not an easy task. So, on this page, we would like to offer you a safe, easy and efficient solution. It will guide you to upgrade system drive or replace system disk in Windows 10 with ease.
What is the best way to upgrade system drive in Windows 10?
Replace system drive is difficult because you are required to find a way to easily transfer the system, installed applications and all your data from the old hard drive to the new one. Otherwise, you have to spend much of your time reinstalling the system, programs and copying your personal files manually. But what is the best way to do the migration job? Here we recommend you to try clone one hard drive to another with third-party backup software with disk clone feature. This method can help you upgrade Windows 10 system drive while keeping all the information in an easy and safe way.
How to replace system drive with EaseUS backup software
EaseUS Windows backup software is a reliable backup utility with disk clone feature. The program can create a duplication of the existing drive (including arcana such as its master boot record and file allocation table) to another internal/external drive. By this way, it can help you replace system hard drive in Windows 10 without data loss. Now you can download this tool and follow the guide below to start your system disk upgrade job.
Step 1. Launch EaseUS workstation backup software and click Clone. And then select source disk you want to clone.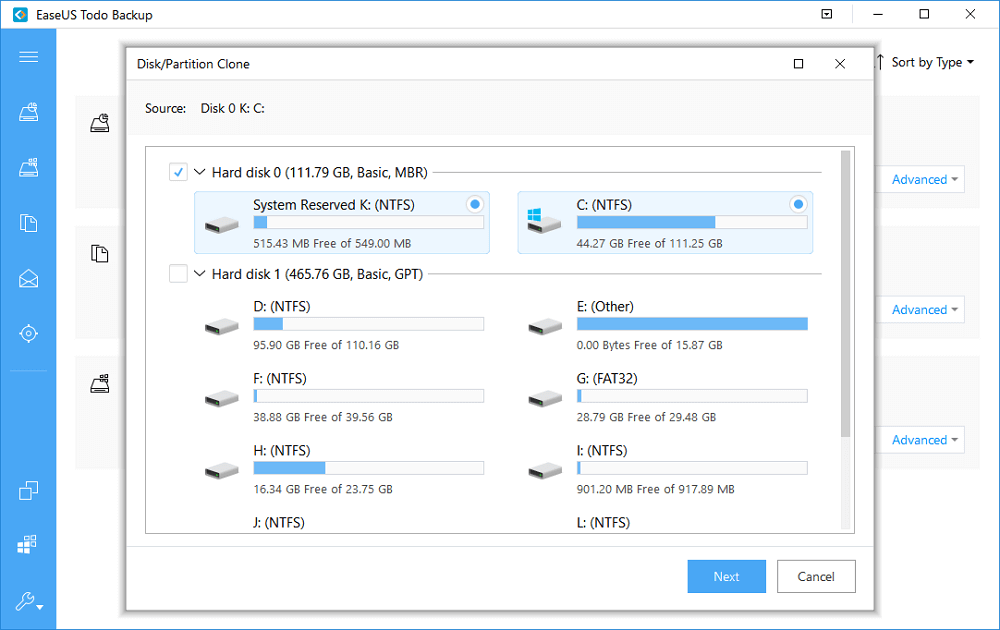 Step 2. Select the destination disk. Sector by sector clone option enables you to clone all sectors from the source disk to the destination disk.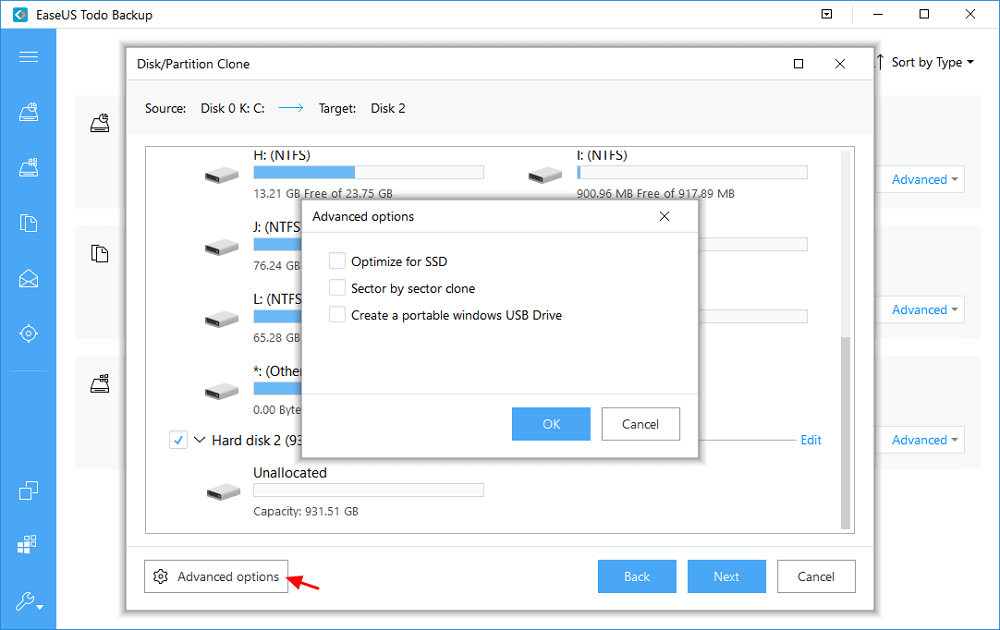 Step 3. Preview the disk layout after cloning. And finally, you can click Proceed to clone one hard drive to another with one click.