Why need to replace or upgrade a hard drive?
Why is it necessary to replace a hard drive or clone and upgrade hard drive to a bigger one? Here the following you'll find some listed reasons that can be one of the reasons why you need to replace hard drive:
low hard drive capacity to accomplish normal usage
Hardware failure
Upgrade primary hard drive for increasing speed or extending storage capacity
System disk has insufficient disk space
If you just plan to add hard drive capacity for your computer, you can simply add another hard drive. If you plan to enlarge the primary hard drive, you need to replace it with a bigger one.
Note: If you decide to replace your hard drive, for data security, you'd better back up your hard drive first.
This article introduces the way to upgrade a hard drive with disk clone software.
How to replace and upgrade a hard drive?
Method 1. Backup the whole hard drive
To replace the hard drive is just to transfer all the data on the original drive to the new drive. It's considerable to backup your old drive and then recovers the data to your new drive. It's suitable for replacement of both common data drive and system drive.
You can save the image file to any place, and recover the image when you are ready. There is no time limit to perform this way. While the disadvantage is that you may spend a long time for you have to do both backup and restore.
Method 2. Clone and upgrade hard drive
You can also replace hard drive by cloning disk, with which you can easily transfer all your data and get a new larger-capacity hard drive with the system and all applications and programs installed. You can directly transfer all the information of the original hard drive to a new one.
EaseUS Todo Backup is a comprehensive data transfer and disk upgrade software for home and business users. Besides backup functions for file backup, system backup and network shared files backup, it also provides clone function to clone partition and disk.
Tips

1. For data security, you'd better backup your disk before disk clone operations.
2. You must connect another hard disk to your computer.
3. If you want to transfer the whole system to another new computer with different hardware configuration, you can use Recover to dissimilar hardware.
How to clone and replace/upgrade hard drive with EaseUS Todo Backup?
Connect a bigger hard drive or SSD to your PC.
Launch EaseUS Todo Backup and click Clone > select the source disk to clone.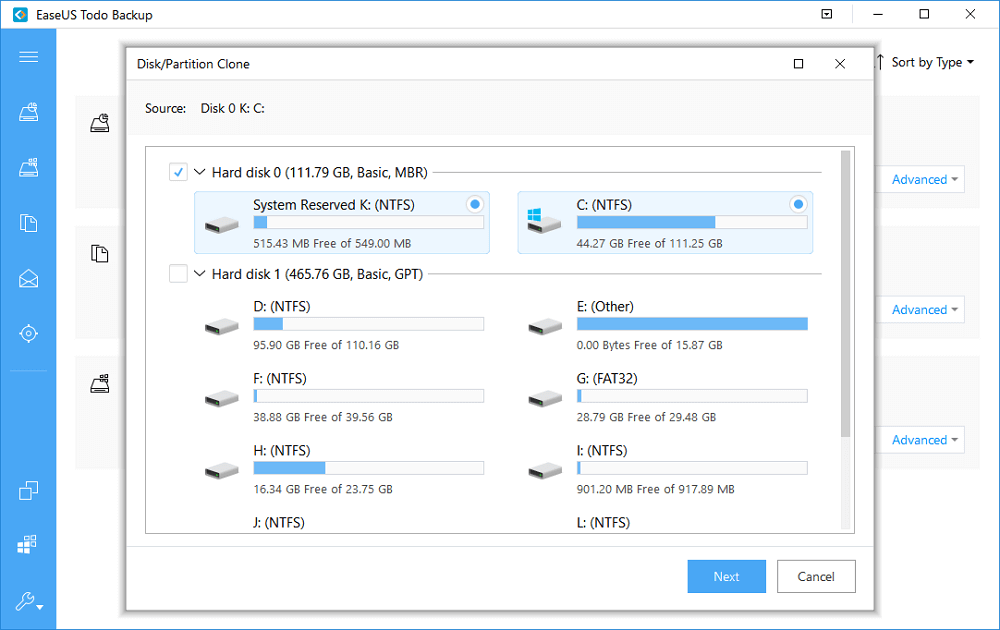 Select the destination disk which you want to upgrade one hard drive and merge all data.
Sector by sector clone will clone all sectors from one hard drive to the bigger drive.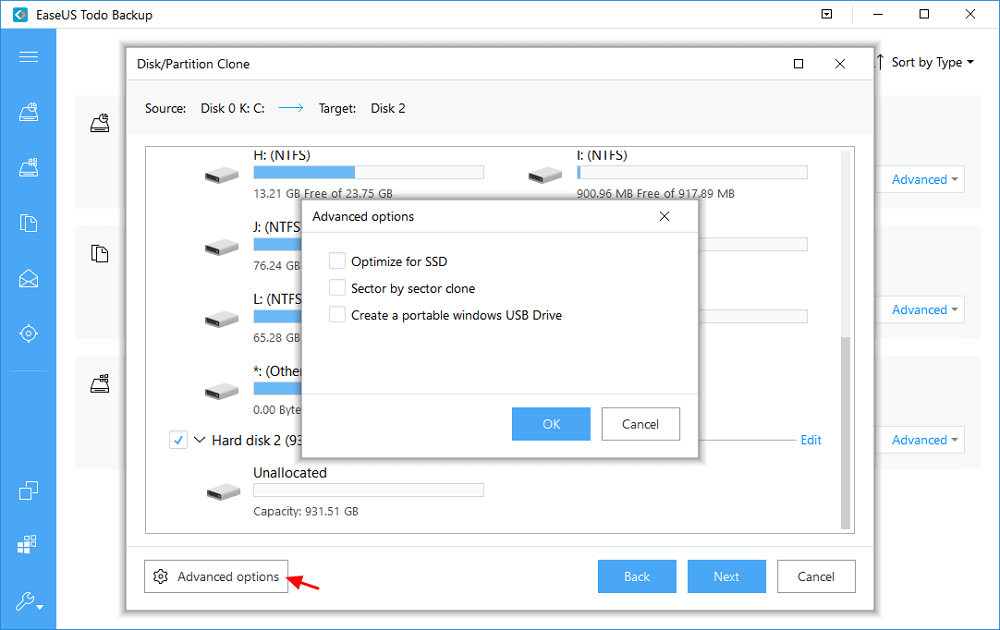 After the disk layout is displayed, click Proceed to execute the disk cloning process. All of the files will be moved to the bigger drive then.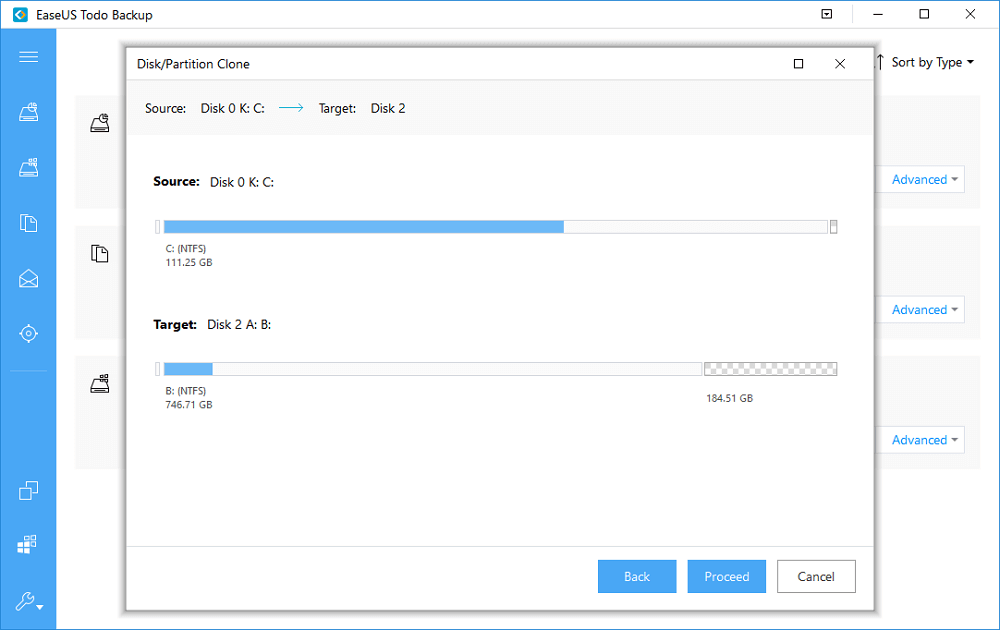 After this, do remember to replace the old drive with the new disk. If the upgraded disk is a system disk, please do remember to reset the computer to boot from the new disk in BIOS settings. You can also refer to the video below to get more information.