Network-attached storage (NAS) is file-level computer data storage connected to a computer network providing data access to heterogeneous clients. NAS not only operates as a file server, but is specialized for this task either by its hardware, software, or configuration of those elements.
Is your business looking to backup to NAS devices? Then try EaseUS Todo Backup which provides a complete NAS backup solution. It's priced affordably, easy to use and reliable backup tool.
Windows backup software with NAS-support - Backup to NAS
EaseUS Todo Backup is the best NAS backup software that can backup single files, folders, disks, partitions or whole system to network storage device. It works on Windows 8, XP, Vista, and Windows 7.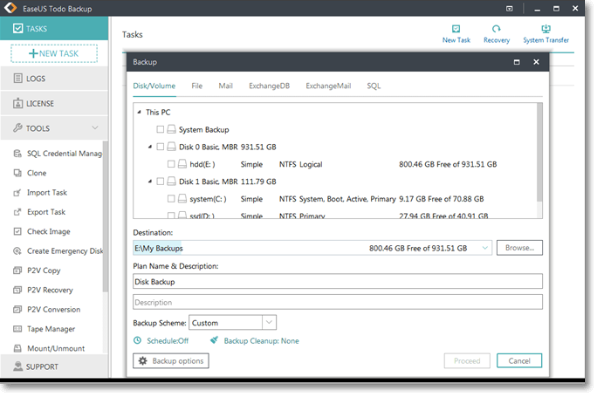 It provides an effective backup solution with incremental backup and differential backup (only new or changed files since the last backup are copied to the NAS device).
You can keep working while the backup is running. And schedule the backup to run automatically at certain intervals or upon events such as start-up or shut-down.
After the backup, check the backup integrity to ensure a successful recovery.