What's the best mSATA clone software?
mSATA solid state drive (SSD) that developed by the Serial ATA (SATA) International Organization is a big brand that people convinced. The mSATA SSD has a smaller form factor than a standard SSD and designed for use with portable, space-constrained devices such as laptops and netbooks. Have your been thinking yourself to get one?
If you decide to upgrade hard drive to a mSATA SSD, a mSATA SSD cloning software is necessary, or may you call it a mSATA SSD cloner, mSATA SSD duplicator or whatever. So, after doing some research you may probably choose EaseUS Todo Backup eventually. It's the most popular easy Windows backup software as well as HDD/SSD to SSD cloning software.
mSATA cloner, mSATA duplicator & mSATA clone software
The "Clone" feature included in EaseUS Todo Backup software allows users to clone Kingston HDD to SSD, clone HDD to Samsung SSD or whatever SSD you got. What can EaseUS Todo Backup's clone function work on a mSATA SSD?
1. Clone HDD/SSD to mSATA SSD
2. Clone smaller mSATA SSD to larger mSATA SSD
3. Migrate Windows 10/8/7 OS to mSATA SSD
It's very straightforward and simple to handle when you're trying to migrate operating system, installed applications and data files to mSATA drive. Just connect your mSATA SSD via SATA to a USB cable or SATA case with a Windows PC, you can finish the process all by yourself.
Before you clone mSATA SSD, read some tips first.
If the source disk contains the system partition, please shut down the computer after the clone.
To remove either the source disk or destination disk from the computer to make the computer boot normally if the source disk contains boot partition.
If you want to boot from the destination disk, we recommend you to replace the source disk with the destination disk.
If the computer fails to boot from the destination disk after the clone, we suggest you clone the source disk to another disk with the same HDD interface.
If you choose to clone a hidden partition, the cloned one will be unhidden.
To clone HDD/SSD to mSATA SSD drive, follow the steps.
Step 1. Launch EaseUS Todo Backup and head for "Clone".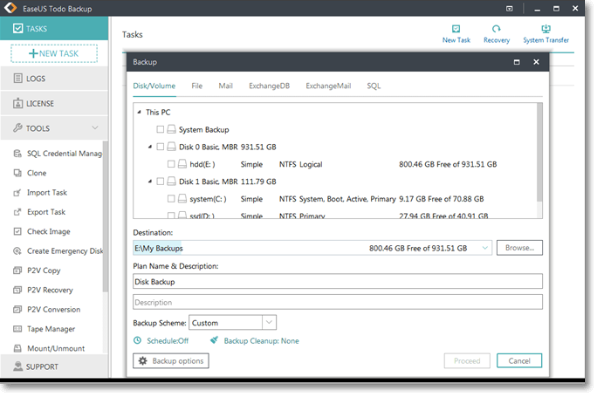 Step 2. Choose the source disk to begin.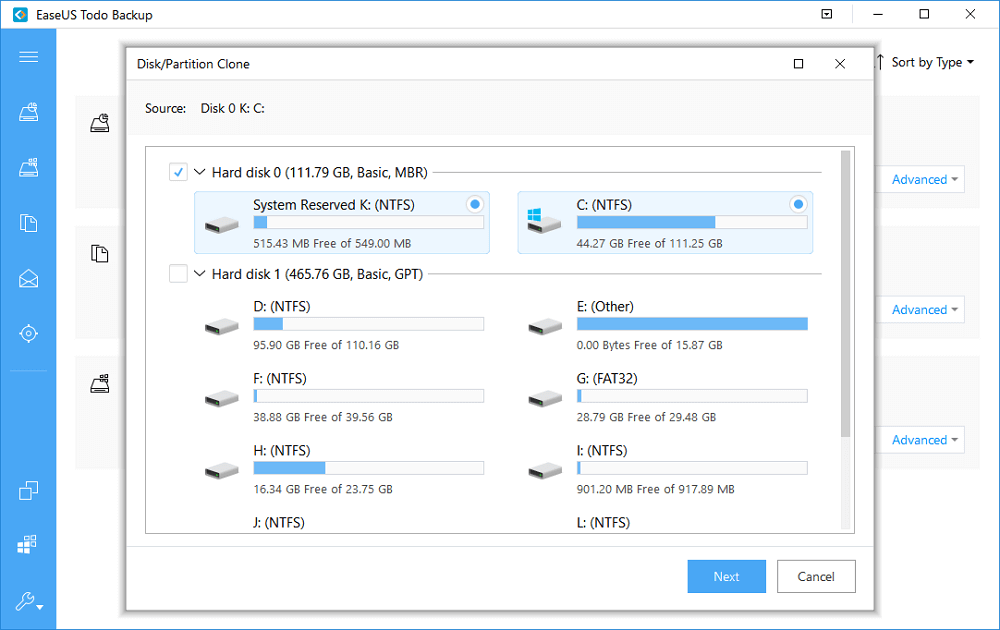 Step 3. Choose the destination disk (your prepared mSATA SSD).
Click Advanced options > Tick for Optimize for SSD to enhance the mSATA SSD performance. Tick Sector by sector clone which helps clone all sectors from the source disk to the destination disk.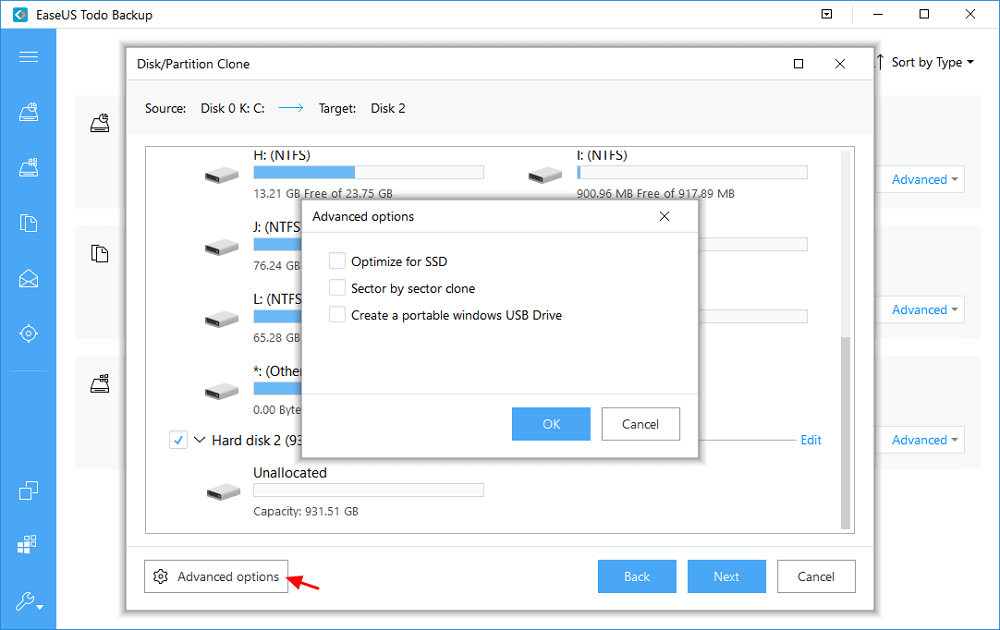 Step 4. Preview the disk layout after cloning and click "Proceed" to execute the cloning.