"How can I move OS to SSD?" It is a question asked by most Lenovo users.
Thinking that you are planning to replace your old Lenovo HDD with a new SSD, but don't start the operation because you are scared of all the tedious job of system reinstalling, application downloading & installation and data transfer.
This is the most common case where Lenovo users ask for help on how to migrate OS to SSD so that they can get rid of all the possible jobs caused by the system reinstalling.
What will you need to move Lenovo OS to SSD?
Are you the one who is bothered by this problem? Here, cloning the old Lenovo hard disk to SSD is a reliable method to get this job done. That's because disk clone will copy not only the operating system but all the installed programs & settings and personal data from one hard disk to another.
When talking here, we would like to introduce a reliable system migration software, EaseUS Todo Backup. With powerful disk clone feature, this tool can help you move Lenovo OS to SSD with everything in simple clicks. And no cloned SSD won't boot issue will happen.
Steps to transfer OS to SSD in Lenovo Laptop
Before starting, please first download and install EaseUS Windows backup software on your Lenovo Laptop.
Step 1. Connect the SSD to Lenovo PC, launch EaseUS backup software, go to "Clone" feature, here select the old Lenovo hard drive as the source disk and then click "Next".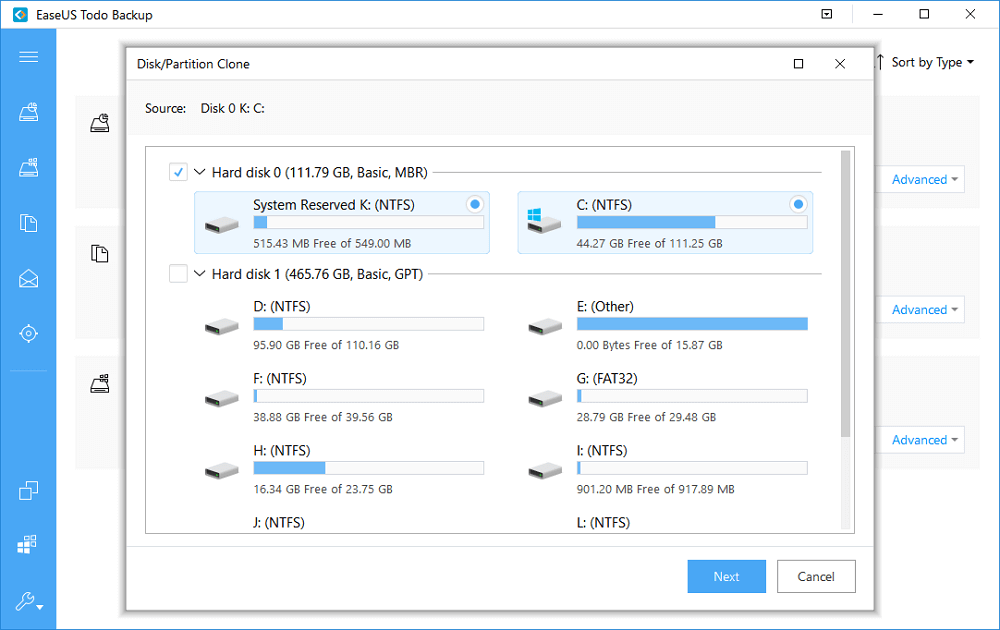 Step 2. Select the SSD as the destination disk and then click "Next". Here, you can click "Advanced options" and find the "Sector by sector clone" option, tick this option, then you can clone all sectors from the source hard disk to the destination SSD.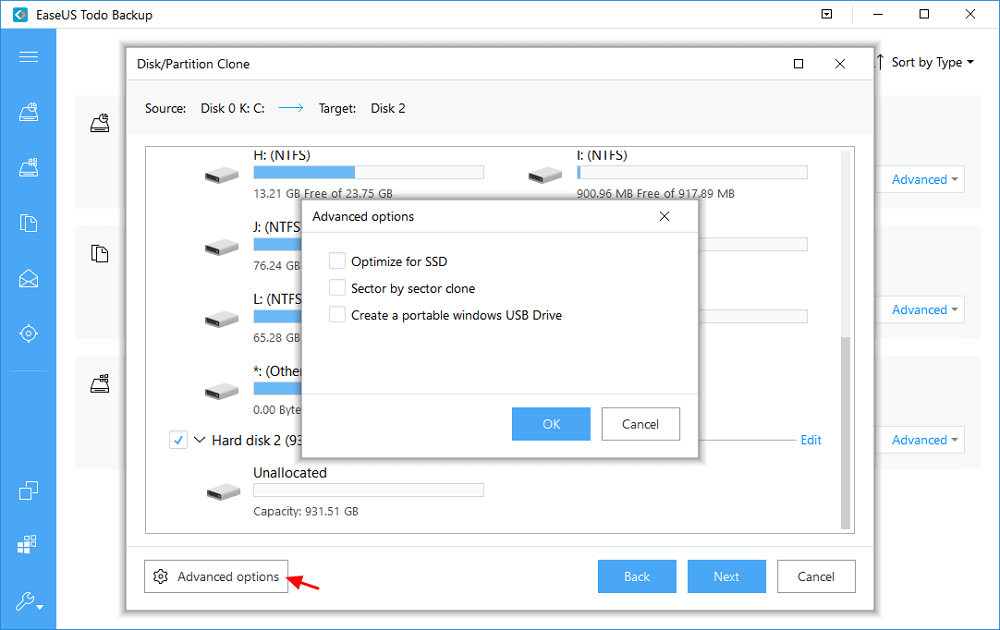 Step 3. Preview the disk layout and then click "Proceed" to clone Lenovo hard drive to SSD.