With the fast spread of SSD, more and more computer manufacturers are using SSD as system disk in their computers and laptops. It seems that small SSD with low storage space can no longer satisfy users increasing needs of fast running speed and huge storage space in computers and laptops.
Therefore, some SSD producers such as Seagate or Samsung, etc are producing some large SSD for meeting users needs. But how to change computer disk becomes a huge problem. It's really time-consuming to move files and reinstall Windows system with a new SSD. Fortunately, all your questions can be all solved and you can follow this article to migrate or move Windows 10 system/installation from 128GB SSD to 1TB SSD without reinstalling. You can also apply the methods offered here to upgrade or transfer Windows OS/system to a newer or bigger HDD/SSD without reinstalling. Let's see how to upgrade Windows 10 from 128GB SSD to bigger SSD (1TB) now:
1. Free download EaseUS Todo Backup to move/migrate Windows 10 OS by system clone
EaseUS Todo Backup is a powerful Windows backup and recovery software which supports you to free backup and restore system, backup file/disk partition or emails, clone and migrates system to a new disk, clone disk for free within 30 days.
You can directly apply the System Clone feature in this software to move and upgrade Windows 10 OS to new SSD without reinstalling. And EaseUS Todo Backup is available here for you to free download now:
2. Migrate Windows 10 OS from 128GB SSD to 1TB SSD by system clone with EaseUS Todo Backup
After installing EaseUS Todo Backup in your computer or laptop, you may follow below guide to migrate and move Windows 10 OS/installation from 128GB SSD to 1TB SSD with System Clone feature in EaseUS Todo Backup now:
Video Tutorial:
Step-by-step guide:
Step 1. To migrate Windows 10 installation to a Solid State Drive, make sure that you've connected the SSD properly to your Windows 10 computer. Launch EaseUS Todo Backup and choose "System Clone".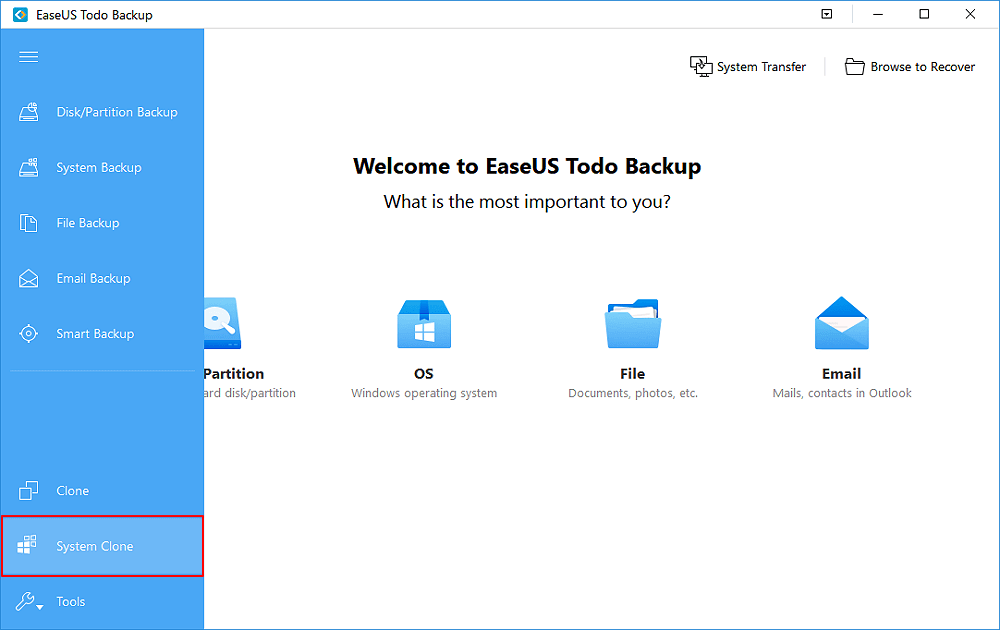 Step 2. The source disk contains Microsoft Windows 10, and you need to select the destination disk, which is the SSD you just connected.
Since it's an SSD, click "Advanced options" in the lower left corner and tick the box for "Optimize for SSD". This helps run your SSD at its best performance after cloning. Click "OK".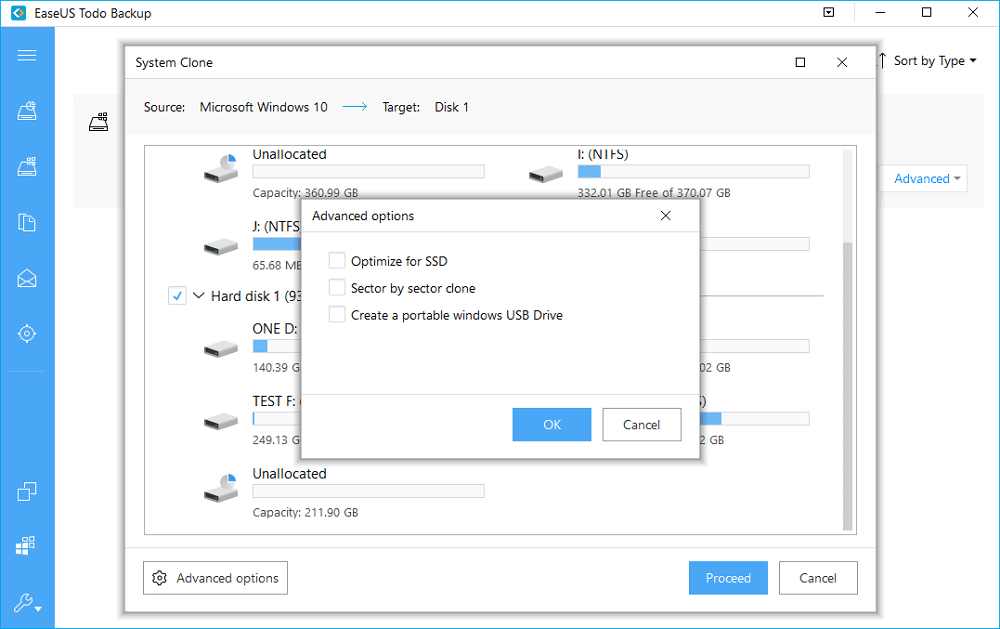 Step 3. Click "Proceed". Wait patiently until the process ends and then safely unplug the SSD from your computer.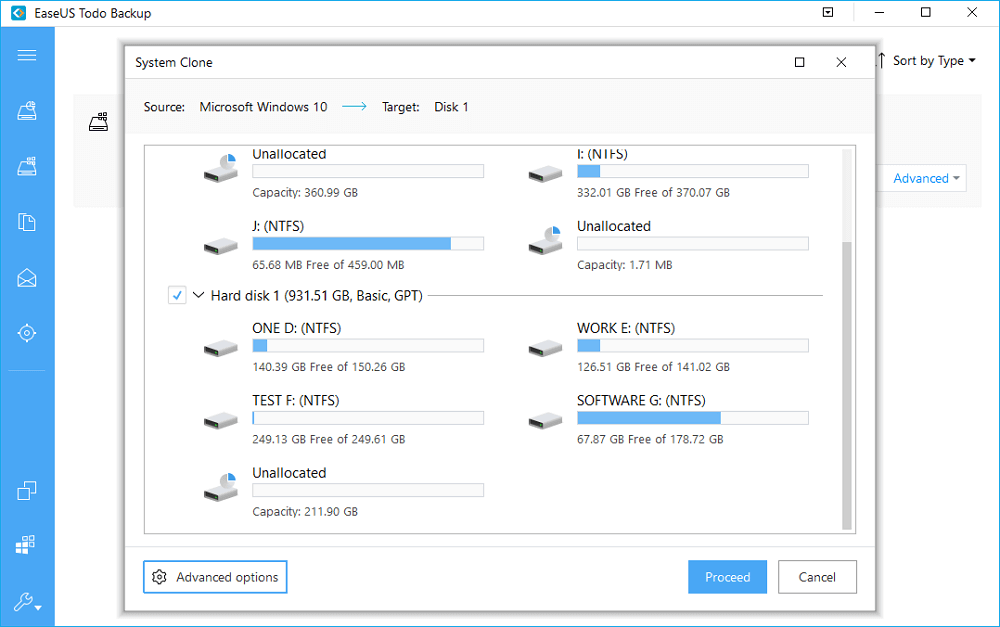 Note: After the process, do remember to reboot PC and press F2 to enter BIOS settings and you need to change the boot order from previous 128GB SSD to 1TB new SSD.
Computer or laptop will be boot normally without losing any files then.