Looking for a good solution for P2V
I am looking for a good solution for P2V. I need to transfer my Windows 8 System and all data from a Physical machine to VMware. I have searched on google to find a perfect solution. Soon I noticed EaseUS Todo Backup and viewed the introduction. But I am not sure if it is a good solution for P2V. Can you introduce the software in details?
There are three operations for P2V module: P2V copy, P2V recovery, P2V conversion. How do they work? Need help.
EaseUS Todo Backup - a Good Solution for P2V
EaseUS Todo Backup is a safe and reliable backup & disaster recovery software which can easily help you to accomplish the migration of a system, applications, and data from a computer hard disk to a virtual machine. You just need to create a full backup image with EaseUS Todo Backup and then restore it to a virtual machine or directly copy the entire hard drive to virtual PC.
Below Is How to Perform P2V
Launch EaseUS Todo Backup. Then there are three options: "P2V copy", "P2V recovery" and "P2V conversion" in Tools.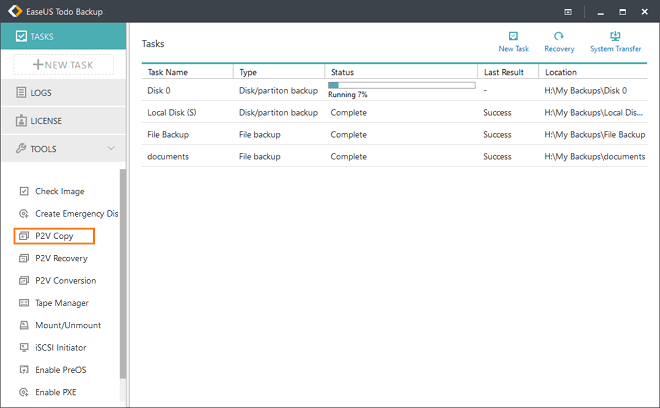 To use P2V Copy
1. Click "P2V copy" and then select disk or partition including OS in physical and click proceed.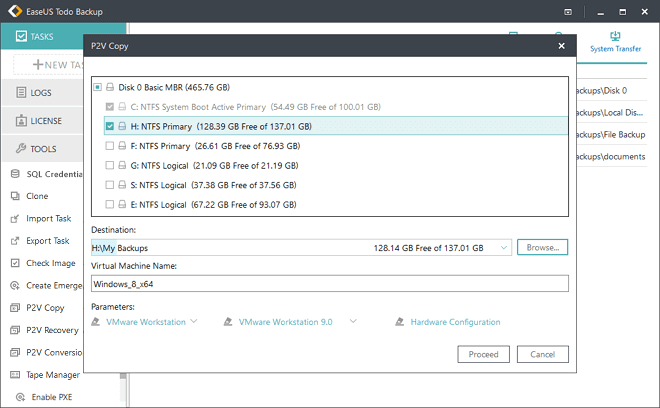 2. Just follow the wizard to continue.
To Use P2V Recovery
1. Click "2V Recovery" and select a created backup image including OS.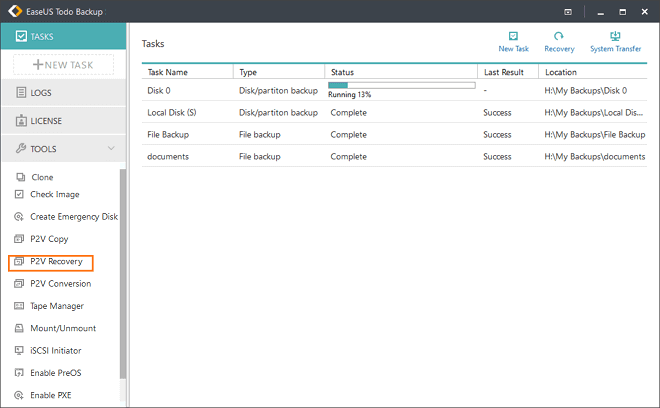 2. Follow the wizard and restore the image to virtual machine.
To Use P2V Conversion
1. Click "P2V conversion" and select disk and partition backup image file.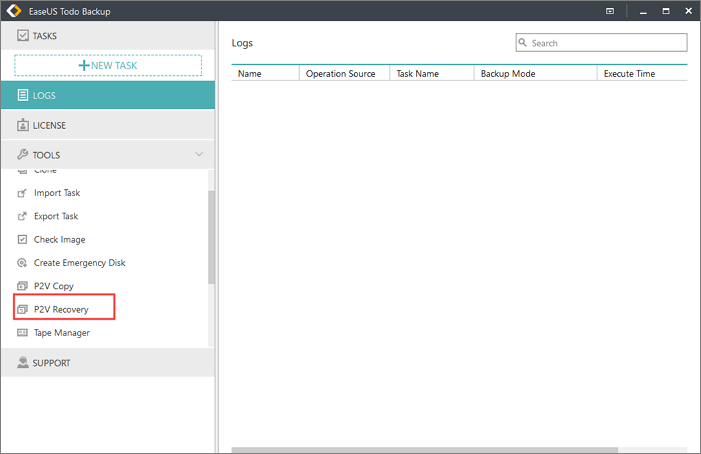 2. Click Proceed.