Common Problems of Using Intel Data Migration Software
Some issues were revealed by Intel Data Migration Software users when they use the HDD/SSD to SSD cloning software to copy/migrate/clone contents from old storage drives to their new Intel Solid-State Drive. Following are examples of Intel SSD users finding difficulty in cloning HDD to Intel SSD.
Intel Data Migration Software not detecting SSD
Black screen after reboot Intel Data Migration
Intel Data Migration Windows 10 not working
Intel Data Migration Cloned SSD won't boot
Does Intel Data Migration Software work with other SSDs? Another trouble's here because only with at least an Intel SSD being a source disk or a destination disk can the software work.
Solutions for Intel Data Migration Software Problems
Since the Intel Data Migration software cannot be used on non-Intel Solid-State Drives, it's significant to find an alternative. Meanwhile, the suggestion of an Intel Data Migration alternative software aims to provide solutions for Intel users who have aforementioned trouble in using the software to clone HDD/SSD to another new/bigger SSD.
EaseUS Todo Backup, as the best free backup software & disk cloning utility, is selected as Intel Data Migration alternative software due to its Windows 10 compatibility and ability in cloning disk from/to Intel, Samsung, Kingston, Toshiba, Crucial, Sandisk and other popular hard drive brands.
How to use EaseUS todo clone software?
Step 1. Download and install EaseUS Todo Backup Free on a Windows PC.
Step 2. Connect correctly your removable SSD with the computer and let Windows recognize the drive.
Step 3. Launch the Intel Data Migration alternative software. On the main window, click "Clone".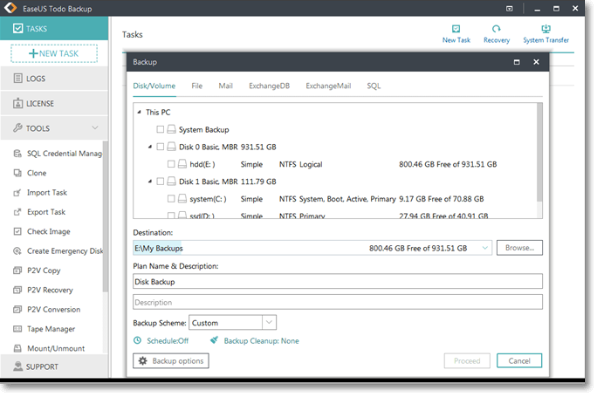 Step 4. Select the source disk you want to clone and click "Next".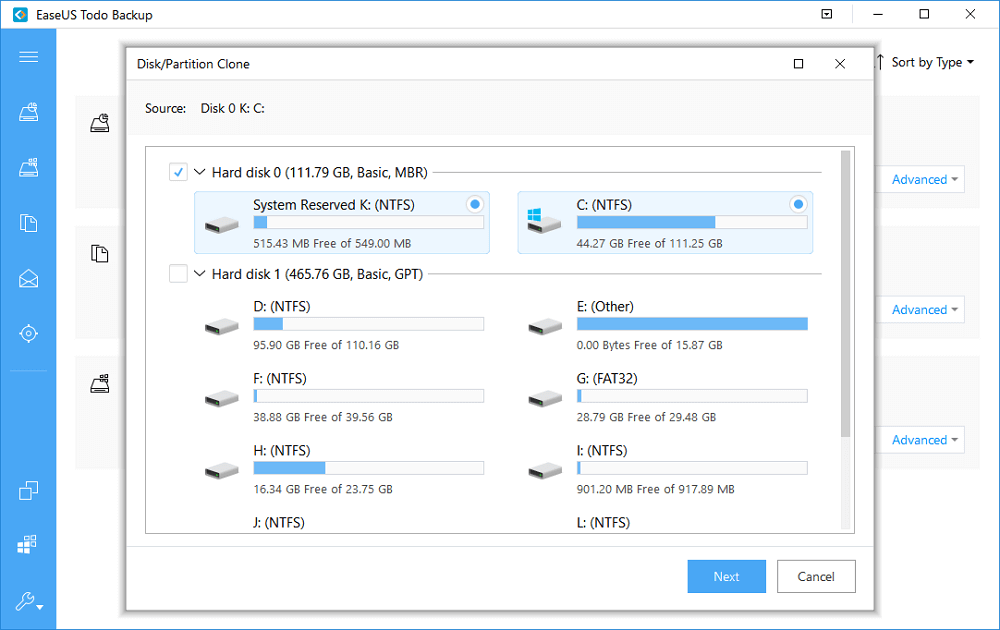 Step 5. Select the destination SSD. Tick Sector by sector clone option that supports to clone all sectors from the source disk to the destination disk.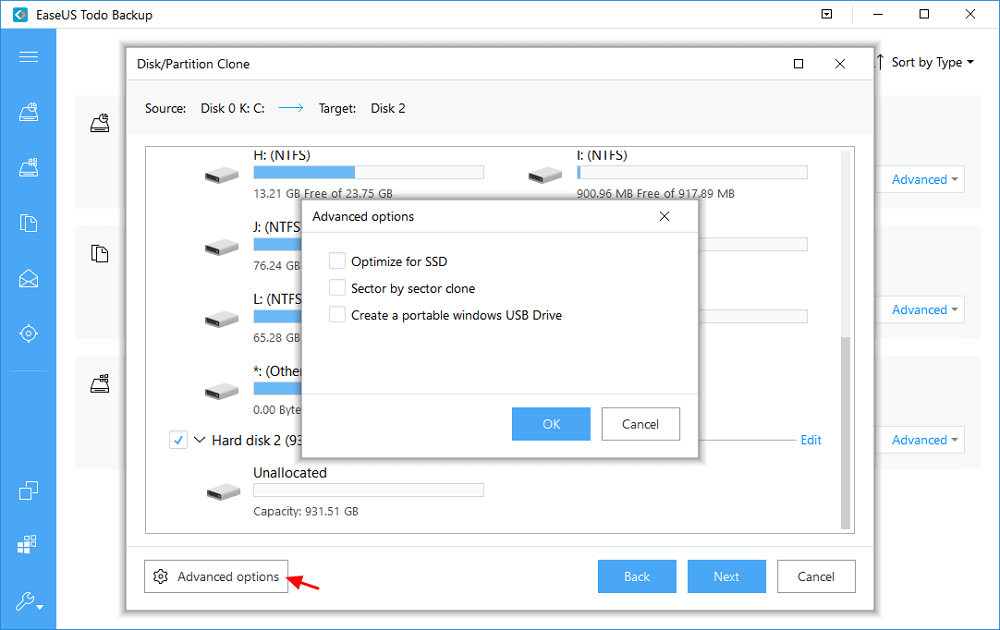 Step 6. Preview the disk layout while cloning the hard disk. Click Proceed to execute the cloning operation.