If you happened to be a member of Nintendo 3DS players, this tutorial will guide you through a useful trick to upgrade 3DS SD card to a new bigger one, including an SD card, SDHC card and SDXC card. Nintendo itself has published a method for transferring data from SD card to the other card, however, it turns out sometimes the transfer won't work or some data is inaccessible after completing the transfer. See how you're taught by Nintendo support to replace old SD card with a new larger SD card, SDHC card or SDXC card.
1. Remove the SD Card from the system.
2. Insert the SD Card with the Nintendo 3DS data into the SD Card Slot or the SD Card reader/writer.
3. Open Windows Explorer (for PC) or Finder (for Mac) and access the SD Card.
4. Highlight the data and drag it to the desktop. If performed as part of a system transfer, drag all folders to the desktop as they appear. Do not click into folders and drag their contents - drag the entire folder.
If you are moving your content to a new SD Card, be sure you have formatted it per our recommendations. How to Once it has been formatted, move all content to the new card per the instructions below. Do not delete, format, or alter the content on the original SD Card until you have verified the new SD Card is working correctly.
If you are moving videos or photos, then only move the desired content.
5. Eject the first SD Card.
6. Insert the second SD Card into the slot or reader/writer.
7. Use Windows Explorer or Finder access the SD Card again.
8. Drag the data from the desktop to the new SD Card.
If you recently performed a system transfer and chose to delete the data on the target system's SD Card, choose to copy and replace for duplicate folders or files. It is very important that you replace the folder titled Nintendo 3DS on the target card. Do not merge or duplicate this folder.
If you recently performed a system transfer and chose not to delete the data on the target system's SD Card, but you still wish to transfer your content to it, then you will need to copy its contents to your PC or Mac and then format the card. Do this before dragging content from your old card to the new card.
Upgrade 3DS SD Card by Cloning with EaseUS Todo Backup
According to 3DS users, they lost photos, play coins or streetpasses when tried to transfer data between memory cards by referring to the published method from Nintendo. So we introduce a method alternative for a fast 3DS data migration. EaseUS Todo Backup is the recommended SD card upgrade assistant, you can use the free backup software first backup the whole SD card, and then start migration by cloning.
Free download EaseUS Todo Backup and install on your Windows computer (Windows 10/8.1/8/XP/Vista is supported). Prepare well your old SD card and the new card by connecting them both to the computer with card readers. Follow the step-by-step guide below to clone SD card to a new SD card or larger size cards of other types.
1. Launch EaseUS Todo Backup and choose "Clone".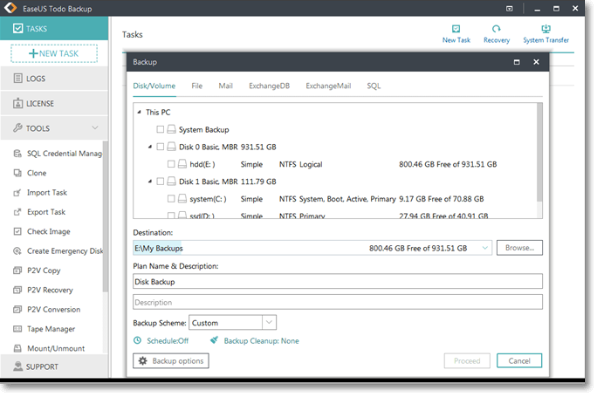 2. Choose SD card as the source disk to start clone.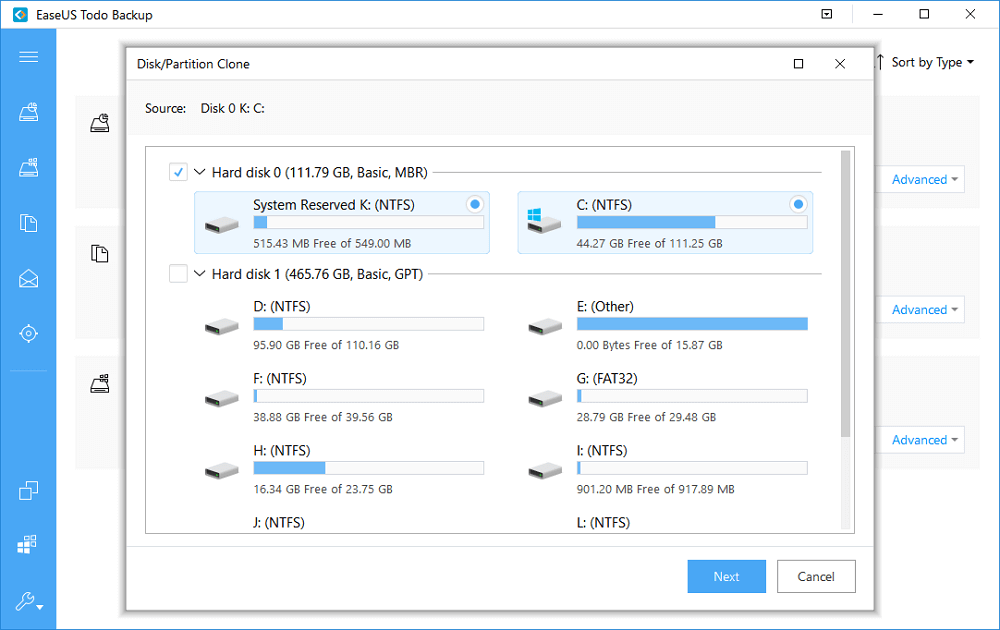 3. Choose the new SD card, SDHC card or SDXC card you prepared to replace the SD card as destination disk. Tick Sector by sector clone, with it, 3DS users can clone all sectors from SD card to target memory card. Preview the disk layout in advance, then click Proceed to complete.