Backup to QNAP NAS Drive
It's amazing for personal users, small businesses or large enterprises to own a QNAP NAS Drive. Comparing with the 'real' physical external hard drive, QNAP's Network Attached Storage (NAS) showcases some obvious advantages when choosing it as a backup drive. QNAP NAS are systems that consist of one or more hard drives that are constantly connected to the internet, which are all available for users to backup Windows data such as system, documents, working sheets, game data and media files like photos, videos, and music. Most of all, rather than taking it everywhere, it is placed at home and always accessible at any time and anywhere.
To back up to QNAP NAS drive from Windows, there are many ways can make it happen. But here, we recommend you EaseUS Todo Backup and offers a complete tutorial for QNAP NAS drive users who want to backup Windows data to QNAP NAS drive daily or nightly without interruption.
How to Backup Windows System & Data to QNAP NAS Drive by Using EaseUS Todo Backup?
It's the best free backup software & powerful NAS backup software that provides multiple backup options to QNAP and instant disaster recovery. Download and install it on your Windows machine, and make it detect the QNAP NAS drive.
Step 1. Among backup options including disk/partition backup, file backup, system backup, smart backup or mail backup, choose one that works the best for you.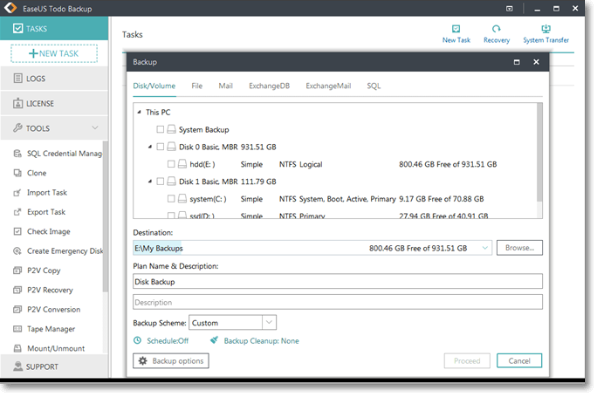 Step 2. Choose the system, hard drive, files or apps that you want to backup, and then select the QNAP NAS Drive as the destination where you want to store the backup file. You can schedule backup to QNAP from Windows by nightly, daily, monthly or upon the event.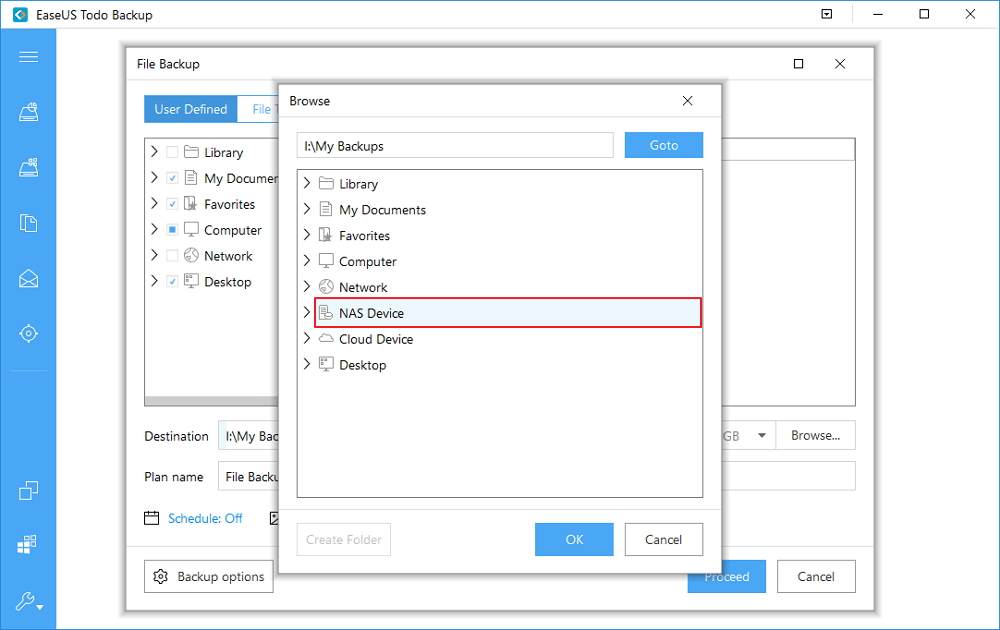 Step 3. Click Proceed to backup your Windows data to QNAP NAS.