The PlayStation 4, widely known as PS4, is the most popular type of the existing game consoles. Since you may have already picked one up, we don't talk too much about how much fun it has brought to your life. Instead, what we're going to share is more serious, however, more helpful.
Why do you need to backup PS4 data?
It's easy to know that why we suggest PS4 backup, to avoid data loss disasters of course. Many users have terrible experiences which make them regret to death. Let' see some real user stories.
"PS4 warning corrupt data error while I was playing a game. And the suggested way to fix corrupt data error on PS4 would erase all data on it. That's unacceptable! I don't want to lose my saved data, settings and progress."
"My PlayStation data was corrupted so I searched many ways to get my data back. However, it seems impossible. I have to reinstall games and lose all data. Sad... I wish I had a backup."
How to backup PS4 to external HDD or USB flash drive, etc.?
Thankfully most of the accidents that would cause PS4 data corrupt, damaged or lost can be effectively avoided. EaseUS Todo Backup is a free backup software that comes with many practical backup features, and its disk/partition backup and file backup allow PS4 players to backup everything on PS4 to external hard drives, such as games, pictures, music and videos.
Here, we recommend it as the best PS4 backup utility that helps backup PS4 data in the way that the majority people would satisfy a lot. Now, download EaseUS Todo Backup and install it on a Windows PC. Connect your both PS4 device and the prepared backup drive to the computer and make Windows recognize them.
Step 1. Launch EaseUS Todo Backup and select Disk/Partition Backup.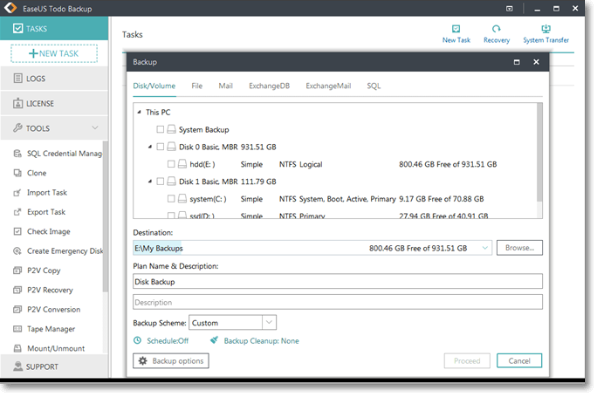 Step 2. Choose the PS4 hard drive that has all data on it. You can put a plan name and add a description to the backup image. In the Destination, select the external hard drive you'd like to copy PS4 data on it.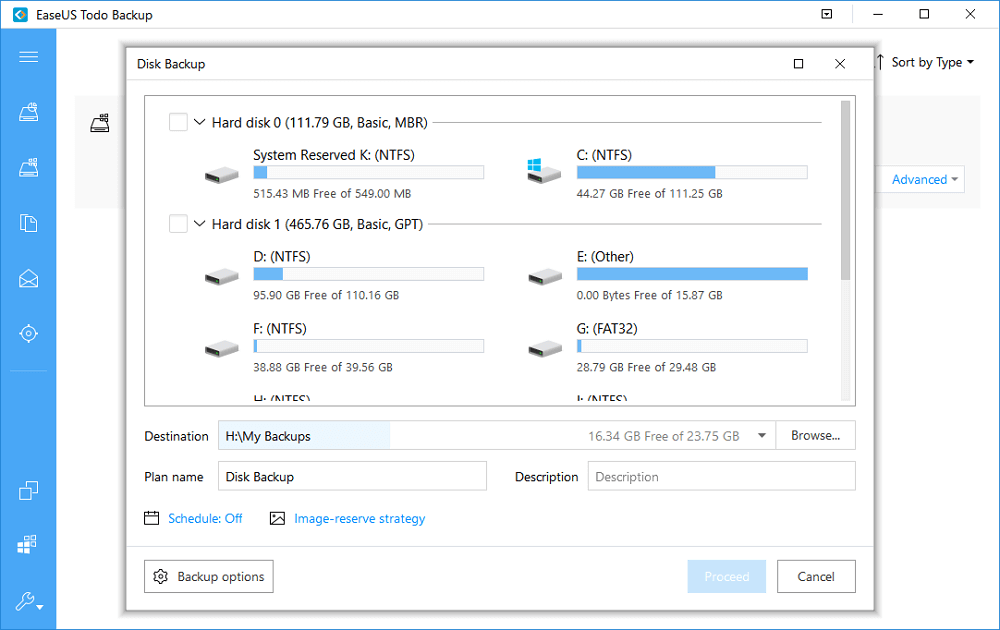 Step 3. Click Proceed to backup PS4 to external hard drive in a minute.
At last, we'd like to offer another kind suggestion. Never treat the PS4 backup as a one time job, take it as a regular one. For such a purpose, you can take advantage of the differential backup and incremental backup feature in EaseUS Todo Backup.