What is the best backup to NAS software?
NAS (network attached storage) device offers flexible network-based storage to home users and small companies. It is usually used for data sharing. All individuals within a company are allowed to share their data at the same time by accessing remote NAS devices. And also it can be used for data backup. You can backup your desktop PCs, laptops, and Servers to an image and then put the backup image file to a NAS device. To complete this job, you need a reliable backup to NAS software. But which is the best one?
Here EaseUS free backup software is a highly recommended. It is the best NAS backup software which is available for:
Disk and partition backup
File backup and recovery
You can use it to backup to NAS as well as restore from NAS in Windows. With Schedule backup option, you are enabled to set a backup schedule to backup your data to NAS daily, weekly, monthly and etc automatically. Now you can free download EaseUS NAS backup software and follow the step-by-step guide to start your backup to NAS job.
Steps to backup to NAS with EaseUS NAS backup software
Step 1. Launch EaseUS NAS backup software and then choose the backup option you want.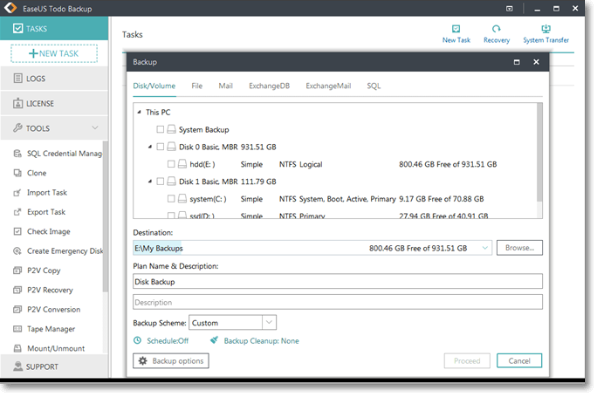 Step 2. Choose the system, hard drive, files or apps that you want to backup, and then select a NAS Device as the destination where you want to store the backup file.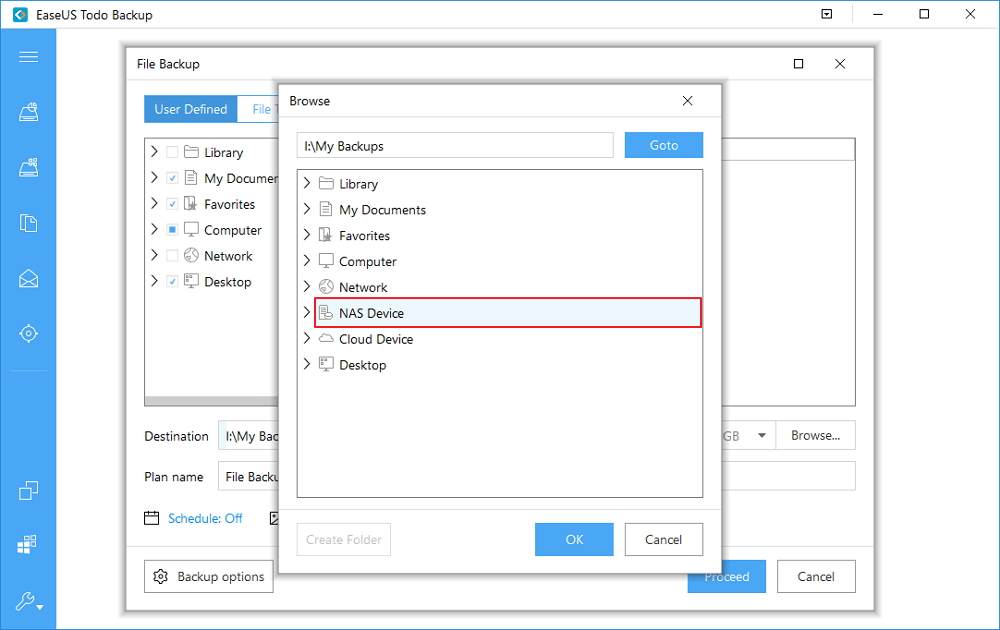 Step 3. Click Proceed to backup your data to NAS.
NAS backup is easy to use for home users and enterprise servers. If you are running Exchange Servers on your computer, we recommend EaseUS Todo Backup Advanced Server for you to backup Exchange 2003/2007/2010 to network storage.