Cases of Samsung Data Migration stuck issue that you might encounter
Samsung EVO 850 data migration stuck at 0%
"I am trying to clone a 1GB HDD to a 1GB Samsung 850 EVO SSD on a desktop system running Windows 10,but Samsung Data Migration just stuck at 0% and never move on. What is the problem?"
Samsung 840 EVO stuck at 100% during data migration
"Every time when I plug my new Samsung SSD 840 EVO into PC and run Samsung Data Migration for data transfer, the program freezes at 100% with a "not responding" error message on the title bar of the app window. How do I fix the issue?"
Samsung Data Migration hang at 99%
"Doing data migration from HDD to Samsung 840 EVO for disk upgrade, but the process gets stuck at 99% for hours. How can I complete the data migration process?"
As you can see, Samsung Data Migration stuck issue is really a problem that annoyed a large number of users. It can stop at different percentage such as 0%, 99%, 100% while users are trying to clone HDD to SSD or new hard drive for system & data transfer.
Best fix for Samsung Data Migration stuck issue - EaseUS free cloning software
If you are attacked by Samsung Data Migration stuck issue and caught in one of the above situations, you just want to know how to fix the problem and complete the migration process. Congratulations! In this page, you can get the answer.
Instead of figuring out what caused the Samsung Data Migration stuck issue and finding a corresponding solution to fix the problem, it is much easier to clone HDD to SSD using an alternative software. Here, we recommend EaseUS free backup software. With powerful disk cloning feature and wizard-like interface, the program is an easy and quick fix for Samsung Data Migration clone failed or stuck issue.
To clone HDD to SSD while Samsung Data Migration failed or stuck:
Step 1. Connect the HDD and SSD to PC, launch EaseUS free backup software and go to "Clone" feature. Here select the HDD as the source disk and then click "Next".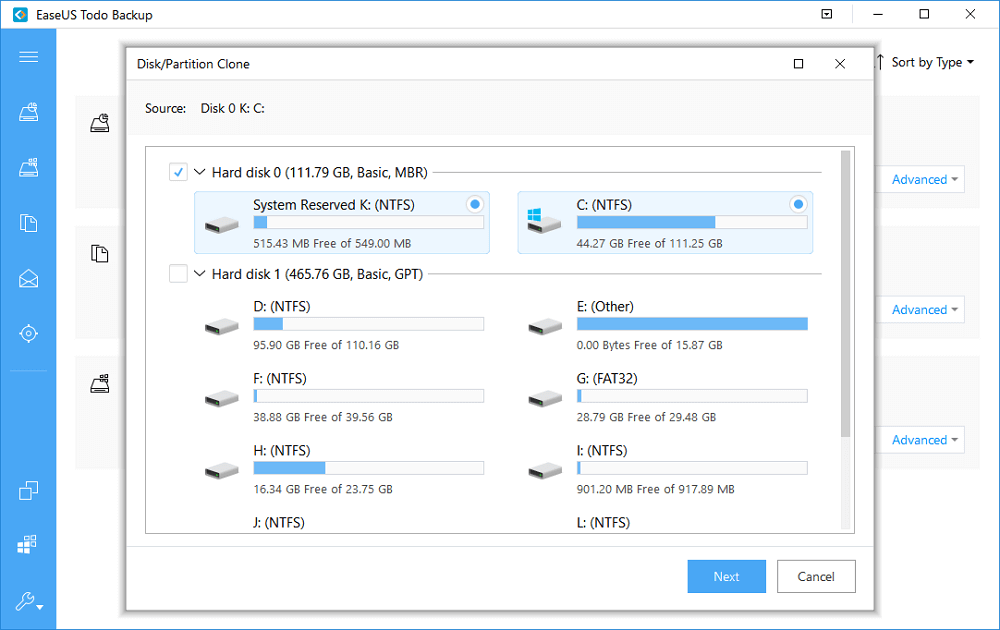 Step 2. Select the SSD as the destination disk and then click "Next". Here you can find the "Sector by sector clone" option, tick this option, then you can clone all sectors from the source HDD to the destination SSD.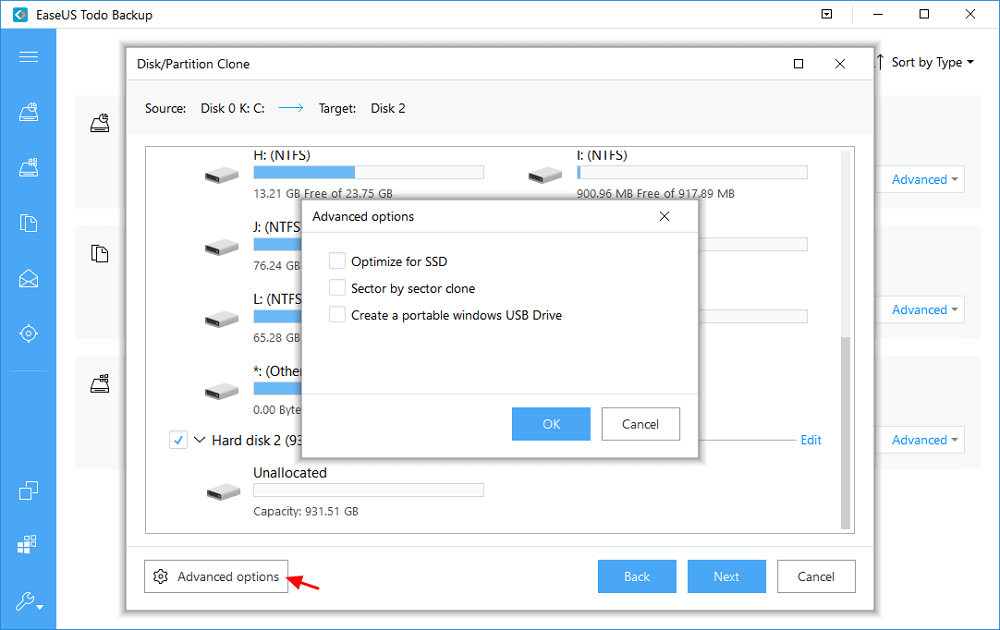 Step 3. Preview the disk layout and then click "Proceed" to clone HDD to SSD.