Why you need an external hard drive backup software?
When was the last time you backed up your external hard drive, several months ago, last year or you have never made a backup?
Now, an external hard drive is becoming one of the most popular storage for users to save personal data or working documents. With it, you can get rid of the limited internal memory of PC hard drive and take your data with you wherever you go. But we all know that every hardware will eventually fail. So, it is better to prepare to avoid the potential data loss disaster. Making a regular backup is the best way to do it.
However, many users used to store their data on an external hard drive but having no backup in other places even those files or folders contain important information. This happens because they don't find a reliable external hard drive backup software that helps them to make the backup job.
EaseUS Todo Backup
The Best external hard drive backup software
Now, EaseUS Todo Backup is coming to help! Among all the software, it is the best one for external hard drive backup. The following are some flexible backup features:
SCHEDULE BACKUP: This feature allows you to set up a scheduled backup plan to tell the program automatically backup your external hard drive periodically which can be daily, weekly, monthly or just when you plug in the external drive. Then you will no longer worry about that you might forget to back up your data.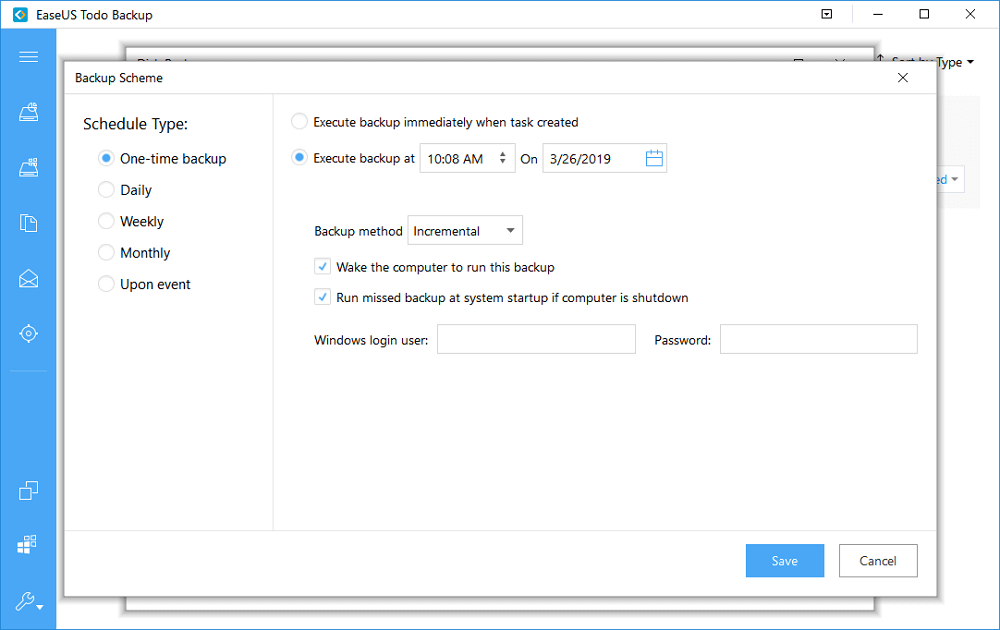 IMAGE COMPRESSION: This feature allows you to compress backup image files to save disk space.
BACKUP ENCRYPTION: This feature allows you to encrypt your backup image files using a password so that others will not be able to access your data while having no permission.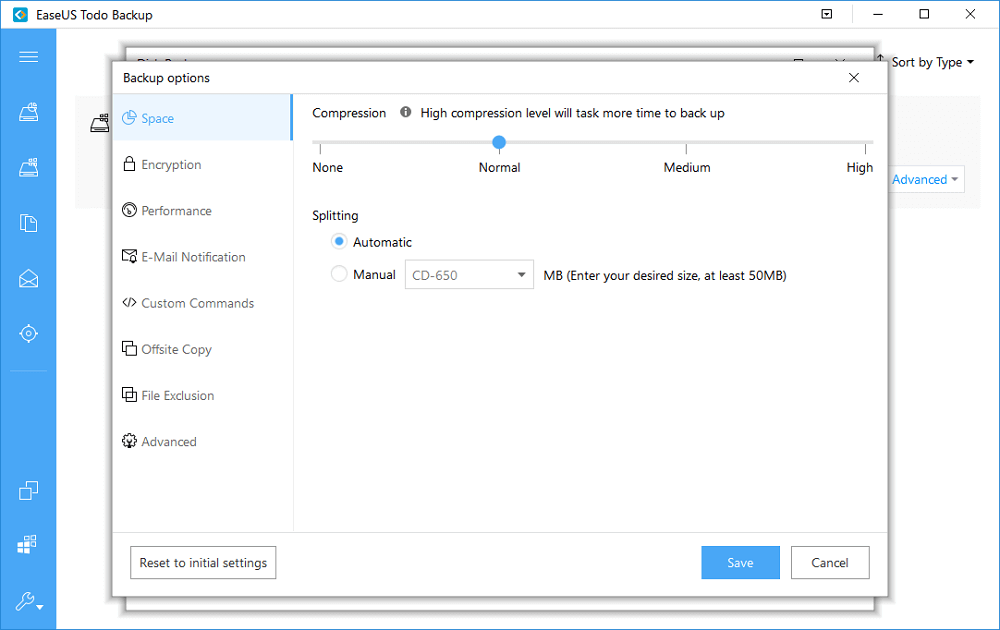 How to use EaseUS external hard drive backup software
Step 1. Launch EaseUS external hard drive backup software and choose "Disk/Partition Backup" option.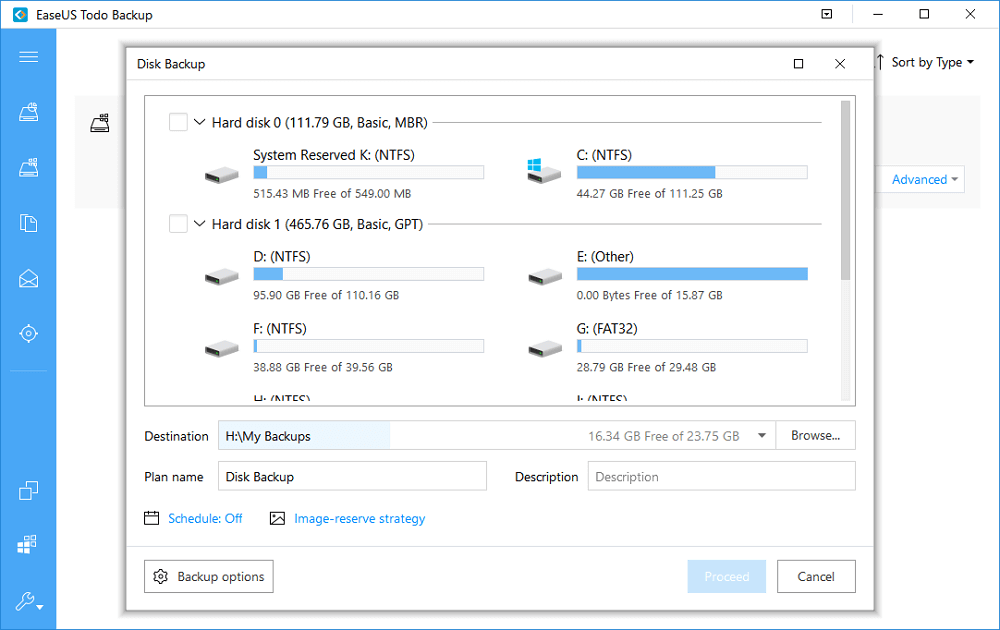 Step 2. Choose the disk that you want to backup. Then click "Destination" to select the backup storage location. You can also enter "Plan name" and "Description" for specifying your disk backup.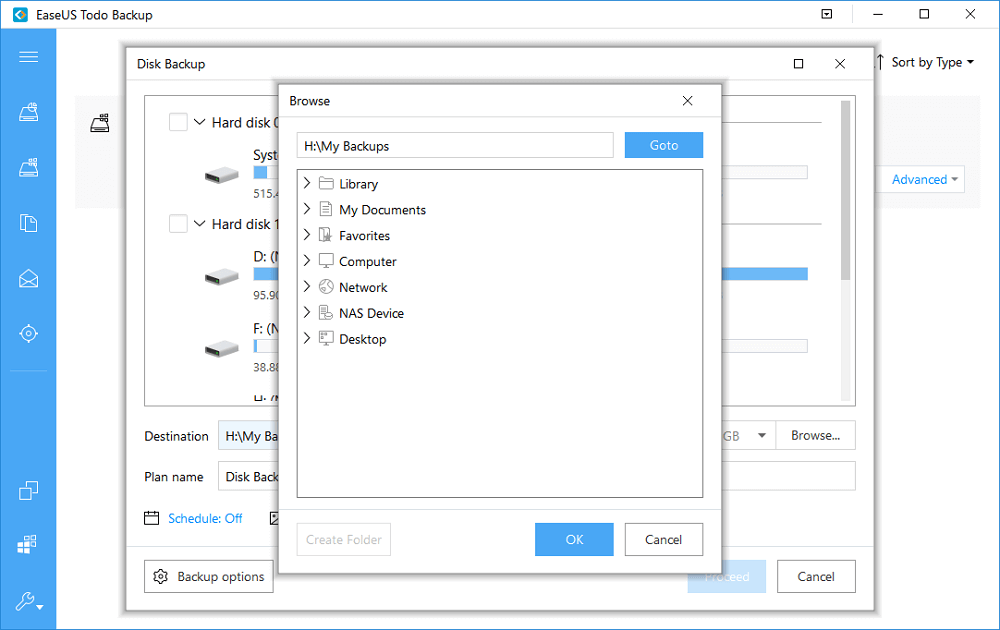 Step 3. Click "Proceed" to back up the external hard drive.