How to protect your valuable data with continuous data backup software
Updated by
Gemma
on Nov 29, 2021
Continuous data protection
Continuous data protection (CDP), also called continuous backup or real-time backup refers to backup of computer data by automatically saving a copy of every change made to that data, essentially capturing every version of the data that the user saves. It allows the user or administrator to restore data to any point in time.
CDP is a service that captures changes to data to a separate storage location. There are multiple methods for capturing continuous changes involving different technologies that serve different needs. CDP-based solutions can provide fine granularities of restorable objects ranging from crash-consistent images to logical objects such as files, mailboxes, messages, and database files and logs.
Differences from RAID/replication/mirroring
Continuous data protection differs from RAID, replication, or mirroring in that these technologies only protect one - the most recent - a copy of the data. If data becomes corrupted in a way that is not immediately detected, these technologies will simply protect the corrupted data.
Continuous data protection will protect against some effects of data corruption by allowing restoring a previous, uncorrupted version of the data. Transactions that took place between the corrupting event and the restoration will be lost, however. They could be recovered through other means, such as journaling.
Continuous back up valuable data with EaseUS Todo Backup
Have you ever experienced minutes of horror when your presentation went unexpectedly lost shortly before completion? Possibly, the document has been deleted by mistake or the data was accidentally amended (most common issue of data loss) or the program failed to store the file due to inexplicable reasons. There are also bugs or viruses which could maliciously destroy your data while working. The expensive RAID hard-disk systems protect from the relative seldom technical failures of hard-disks only and the normal system backups are often not conducted regularly.
Backup continuously your daily work between the regular daily/weekly/ monthly backup. EaseUS Todo Backup is the user-friendly backup program for your home and business PC or with your notebook on the move! While you are working the software backups continuously your important data.
EaseUS Todo Backup can run hard drive backup automatically at a predefined time or upon the event. By scheduling a backup task with a simple backup wizard, you can set to backup now, weekly, monthly or upon a certain event such as system startup. Whereupon, to set continuous hard drive backup to protect your system and important data will be an easy job. EaseUS Todo Backup also has other backup functions, such as differential backup, incremental backup, clone disk, and partition, and recover to dissimilar hardware.
Step 1. Click the "Select backup contents" button to start backup.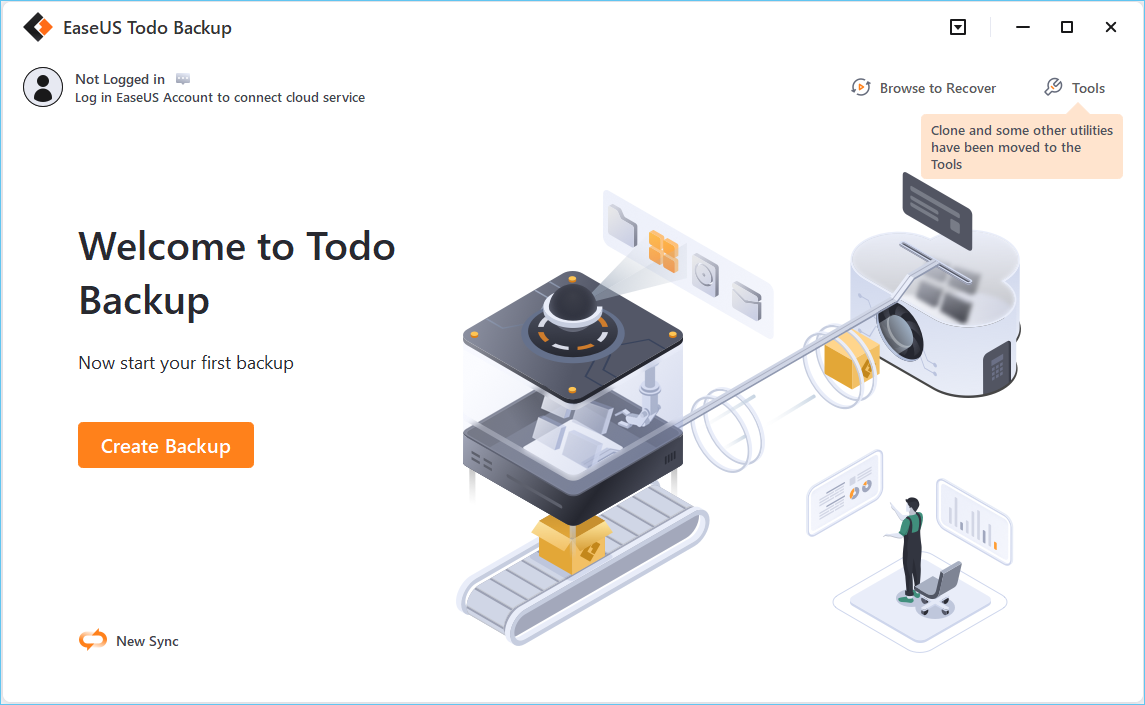 Step 2. There are four data backup categories, File, Disk, OS, and Mail, click File.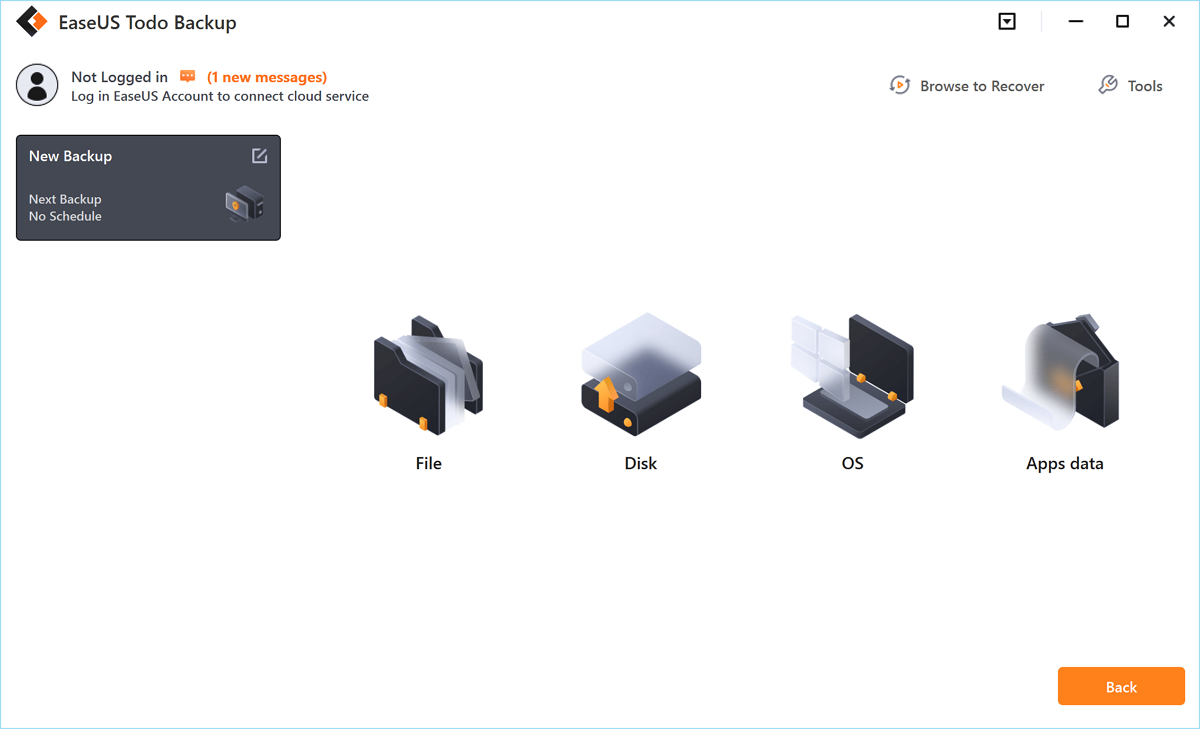 Step 3. Both local and network files will be listed on the left. You can expand the directory to select the files to be backed up.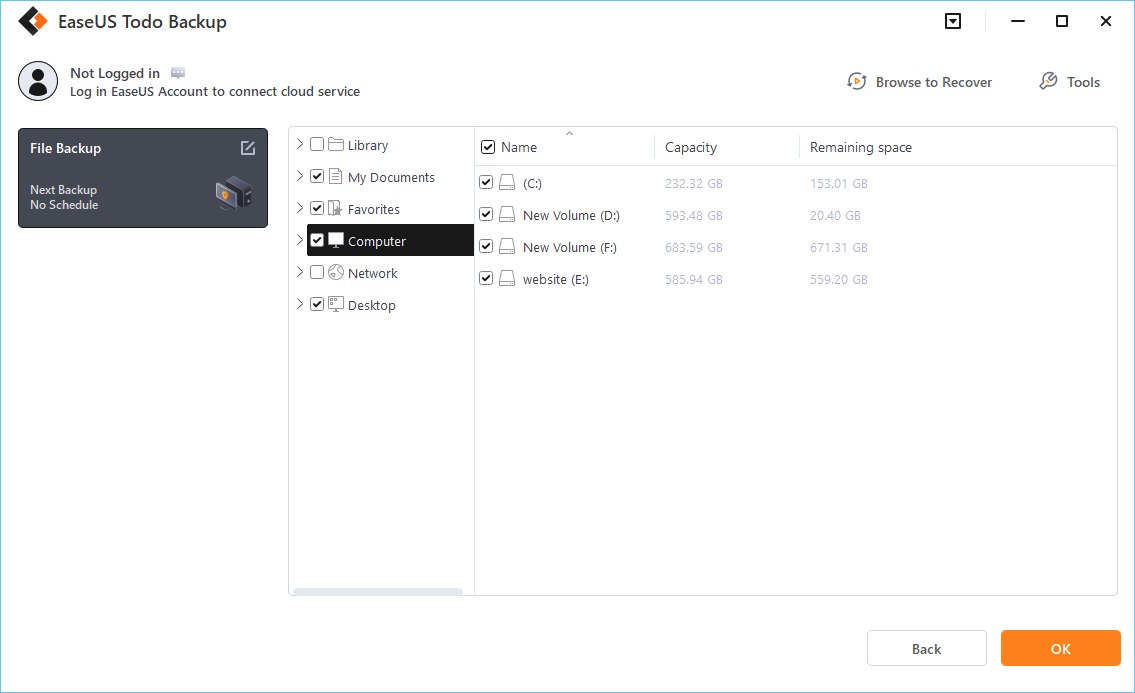 Step 4. Follow the on-screen guide, select the destination where you want to save the backup.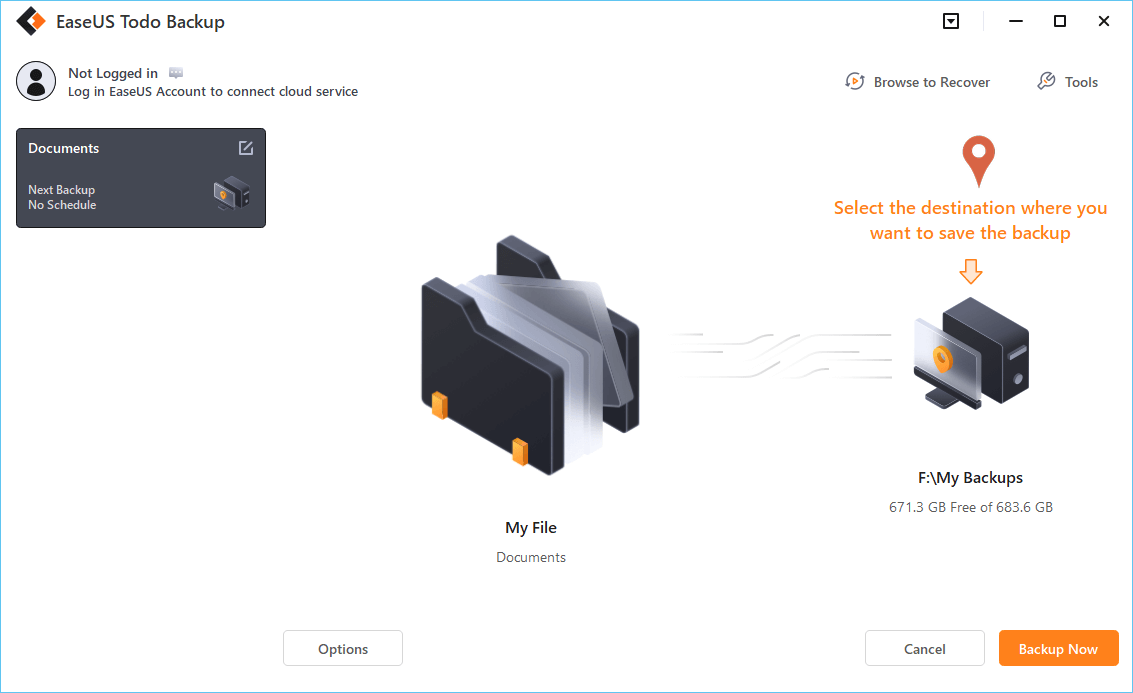 Click "Options" to encrypt the backup with password in "Backup Options", set the backup schedule and choose to start back up at certain event in "Backup Scheme". There are also many other options you can explore, customize the backup task according to your need.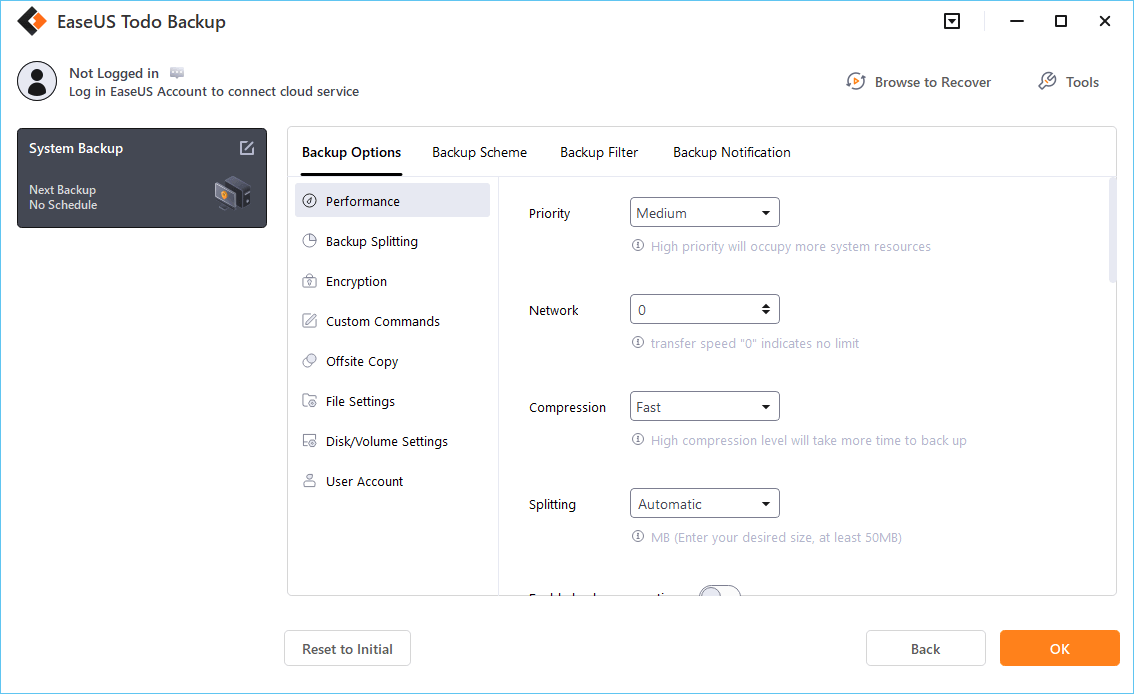 Step 5. You can store the backup to local drive, EaseUS's cloud service, and NAS.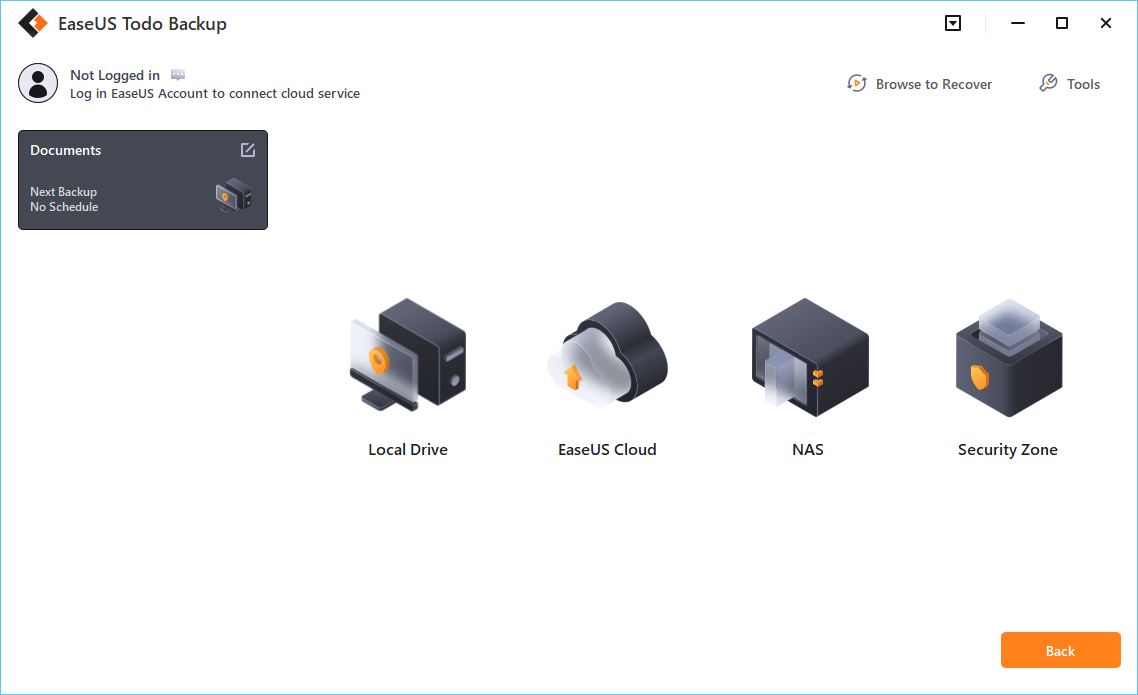 Step 6. EaseUS Todo Backup enables users to back up data to both third-party cloud drive and its own cloud drive.
If you want to back up data to third-party cloud drive, choose Local Drive, scroll down to add Cloud Device, add and login your account.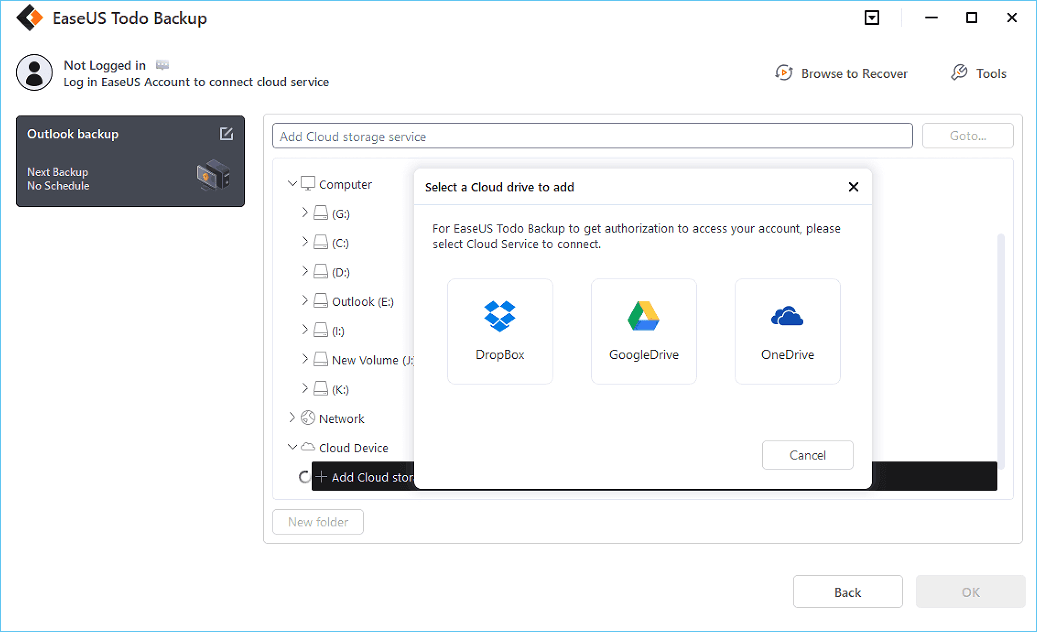 You can also choose EaseUS's own cloud drive. Click EaseUS Cloud, sign up with your EaseUS Account and log in.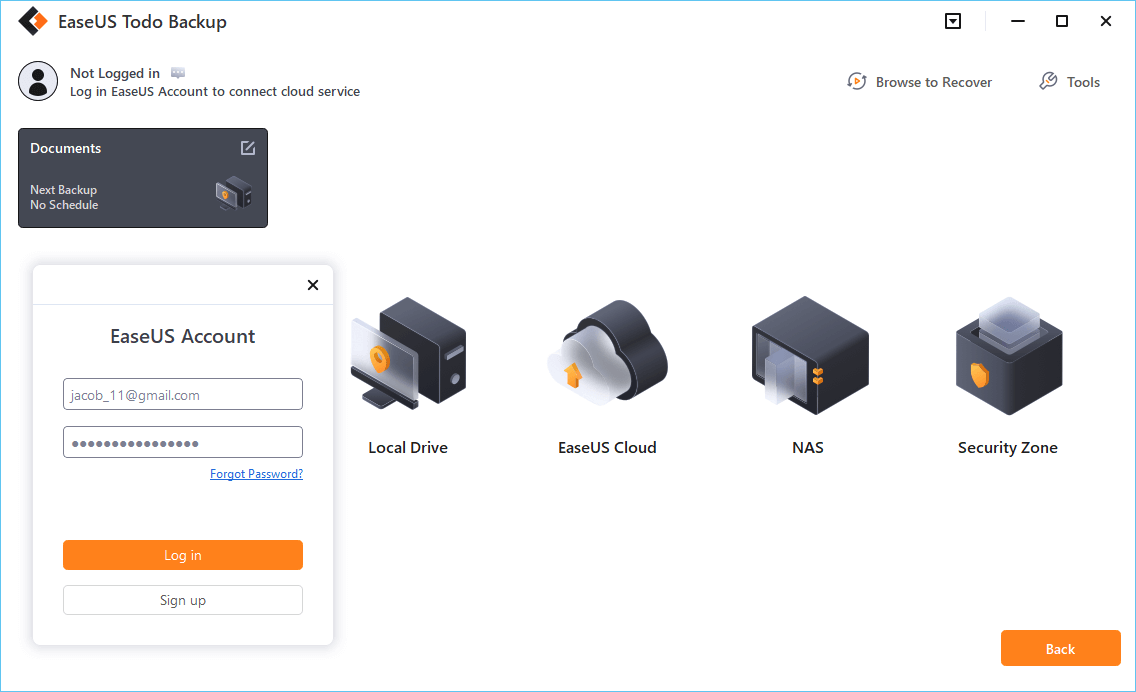 Step 7. Click "Backup Now" to start backup. After the backup task is completed, it will be displayed in the form of a card on the left side of the panel. Right-click the backup task to further manage it.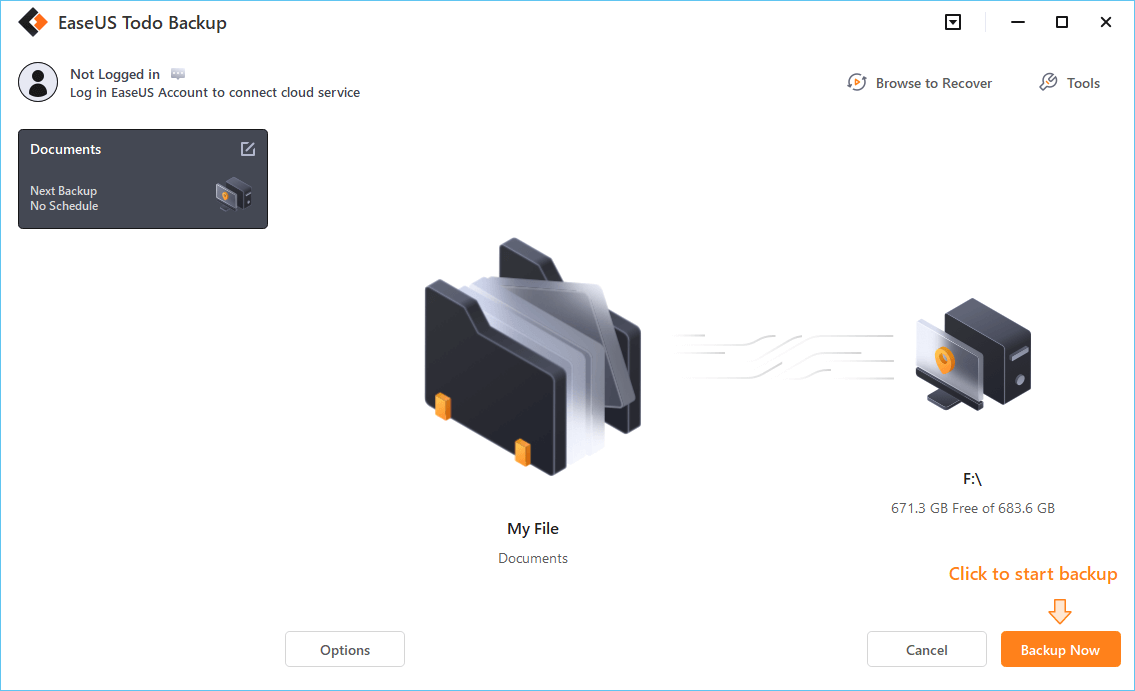 For more detailed information about how to configure the scheduling with EaseUS Todo Backup, please check: Scheduling a backup task.
Gemma is member of EaseUS team and has been committed to creating valuable content in fields about file recovery, partition management, and data backup etc for many years. She loves to help users solve various types of computer related issues.
Written by Tracy King 
Tracy joined in EaseUS in 2013 and has been working with EaseUS content team for over 7 years. Being enthusiastic in computing and technology, she writes tech how-to articles and share technical solutions about Windows & Mac data recovery, file/system backup and recovery, partition management and iOS/Android data recovery.
Taking everything into consideration, we can say that EaseUS Todo Backup Home can offer you a little extra sense of security with a set of advanced tools. The interface provides quick adaptation, every process guiding you all the way through so you don't get stuck or further damage your system rather than keeping it safe.

 Read More

EaseUS Todo Backup Free lets you create backups of your important files or your entire computer through its streamlined interface. Just choose the backup type you'd like to get started, and let the program do the reset.

 Read More

EaseUS includes all the features I expect from backup software like versioning, incremental backups, and scheduling. For more advanced users, EaseUS allows you to install a pre-boot environment onto your hard drive so you can use it to restore files without burning a CD or putting it on an external USB drive.

 Read More

EaseUS Todo Backup
Smart backup tool for your files and entire computer in Windows 10/8/7.
Install Windows on Multiple Computers at Once? No Problem!
Learn how to install Windows 11/10/7 and special programs/software on a batch of computers. Use 10 minutes to do the 10 hours work without making a single mistake!
Get Free Solution!