In this article you'll learn:
Why Do You Need to Clone Windows 10/8/7 System Disk?
Have you ever had a system disk fail of your Windows 10/8/7 with the result that you must spend much time recovering the system and files? Have you ever had a virus corrupted your Windows 10 system with the result that you can't boot your computer? Have you had the experience to upgrade hard disk on Windows 8 with lots of time and energy? Have you ever thought of trying disk clone software to solve such problems on your Windows 7?
Here is a good solution which can meet all the requests above - EaseUS Todo Backup. It can clone your Windows 10/8/7 system disk quickly and completely into another hard disk, or external hard drive.
What Can EaseUS Todo Backup Do?
EaseUS Todo Backup is a professional backup & restore and disk clone software, which supports all major Windows systems and users.
It supports to clone Windows 7 system disk to another hard disk and restore system state in case of disk fail quickly.
It can help upgrade the old disk into a new one in a short time and you can use the new disk as soon as the clone is finished.
The feature of recover to dissimilar hardware can help you to move your Windows 7 system to a new computer with different hardware configuration.
Besides the clone disk functions, you can experience many other backup functions such as differential backup, incremental backup, and back up the network shared files. Download to clone the system disk and protect your Windows computer or transfer your system to another larger hard disk now.
The Step-by-step Guide to Clone Windows 10/8/7 System Disk
Step 1. Use the proper way to safely connect both hard drives to your computer. Launch EaseUS Todo Backup and choose "Clone".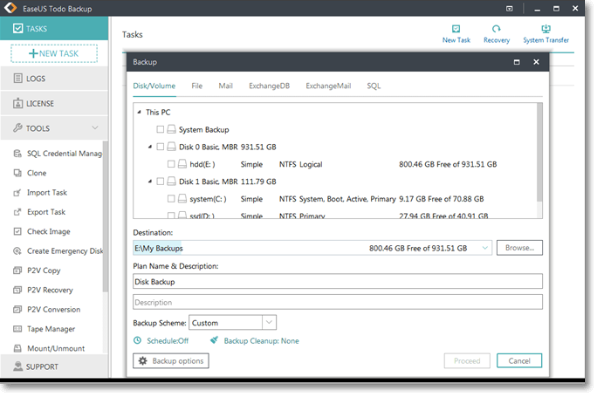 Step 2. All the available hard disks will appear in the disk list, and you should choose a source disk first. Since you're going to clone only the system disk, so choose only the system partition, usually the C:, if there are multiple partitions on this hard disk. Click "Next".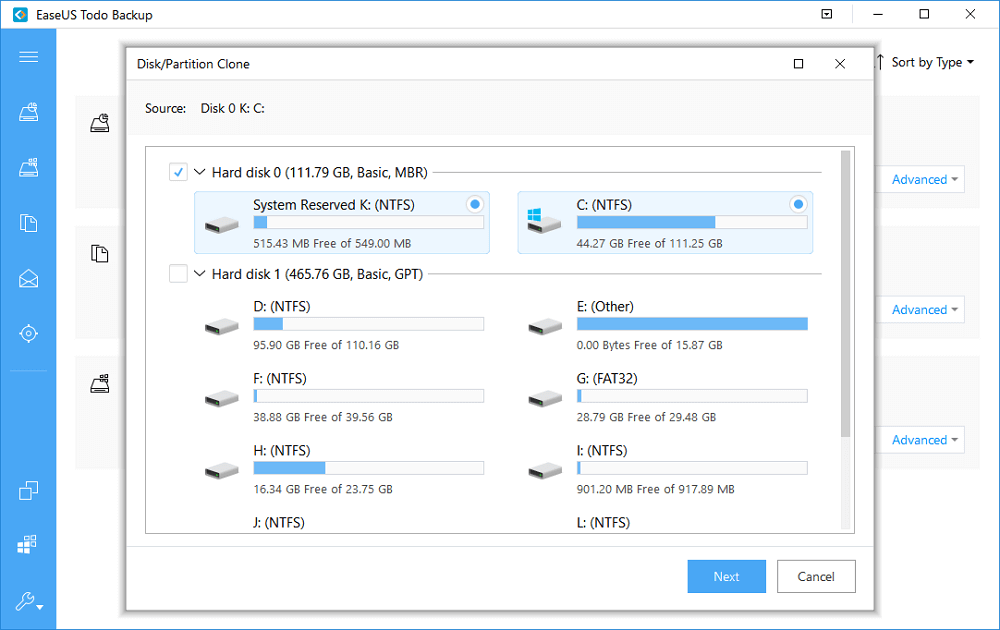 Step 3. Choose the other hard disk or partition as the destination disk. If the destination disk is a Solid State Drive, it's better to click "Advanced options" and enable "Optimize for SSD".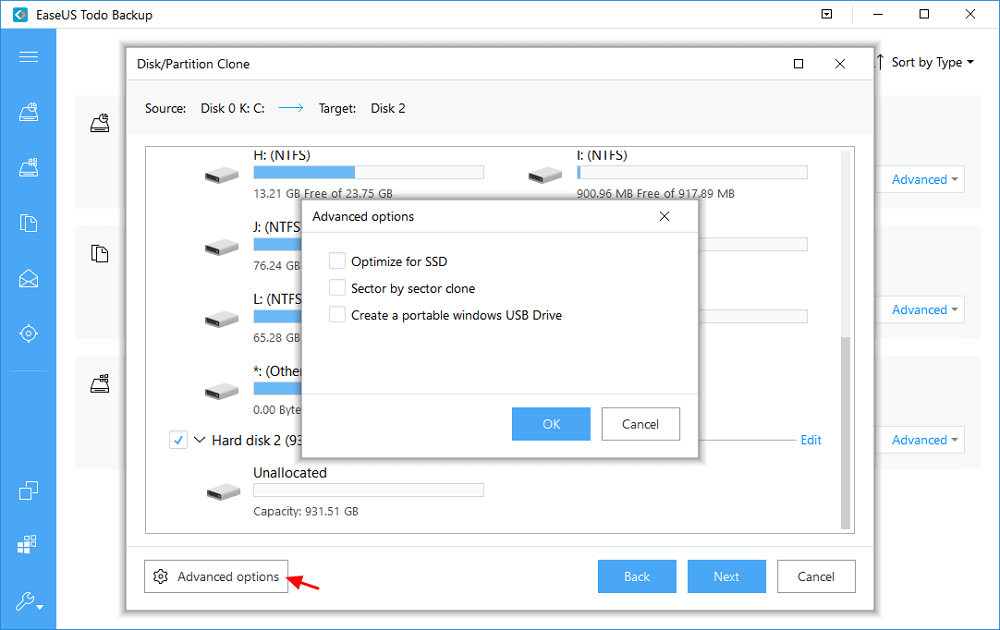 Step 4. Click "Proceed" to start cloning the system disk. Do not interrupt the process until it's 100% completed.