How can I clone recovery partition in Windows 10
I have a Dell laptop runs Windows 10 and there is a recovery partition on the device. Now I want to delete this partition to free up some hard drive space. But I want to clone recovery partition to USB first before the deleting operation. How can I do disk clone in Windows 10?
As we know, many computers come with a recovery partition. It is helpful when you encountered a system problem and need to restore your system from a disaster. And many users also decide to clone recovery partition in Windows 10 for different reasons such as extending hard drive space or backup. But few of them know how to safely and effectively copy the recovery partition to USB or external hard drive in Windows 10. On this page, we would like to talk about this topic and introduce how to clone Windows 10 recovery partition to transfer or backup recovery partition.
Clone recovery partition in Windows 10 with EaseUS backup software
First, to make the recovery partition cloning job easier, you need a third-party cloning software. EaseUS Windows backup software is the one you can trust to move Windows 10 recovery partition to USB or external hard drive. The program is used by most users to backup, or clone a particular partition or entire disk to another medium. It can help you clone recovery partition in Windows 10 by copying all the content of the partition to an image file. Now you can learn how to do it step by step.
Step 1. Launch EaseUS Todo Backup Free and click "Clone". Select one partition or several partitions that you want to clone and click "Next".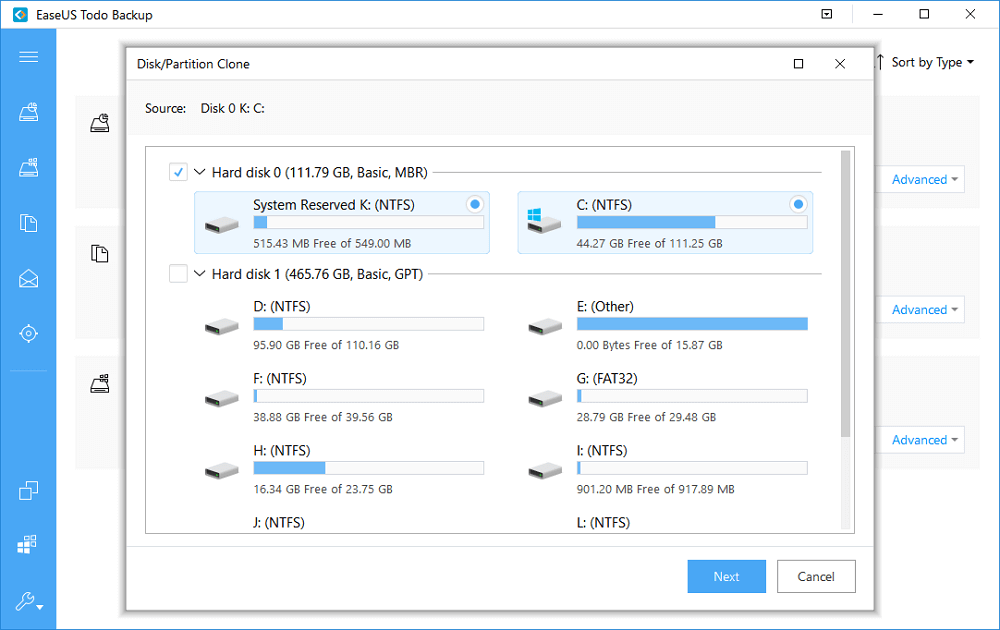 Step 2. Select destination - new disk (HDD/SSD) to save cloned partitions with data, then click "Next".
If your destination disk is an SSD, check to "Optimize for SSD" to improve SSD performance.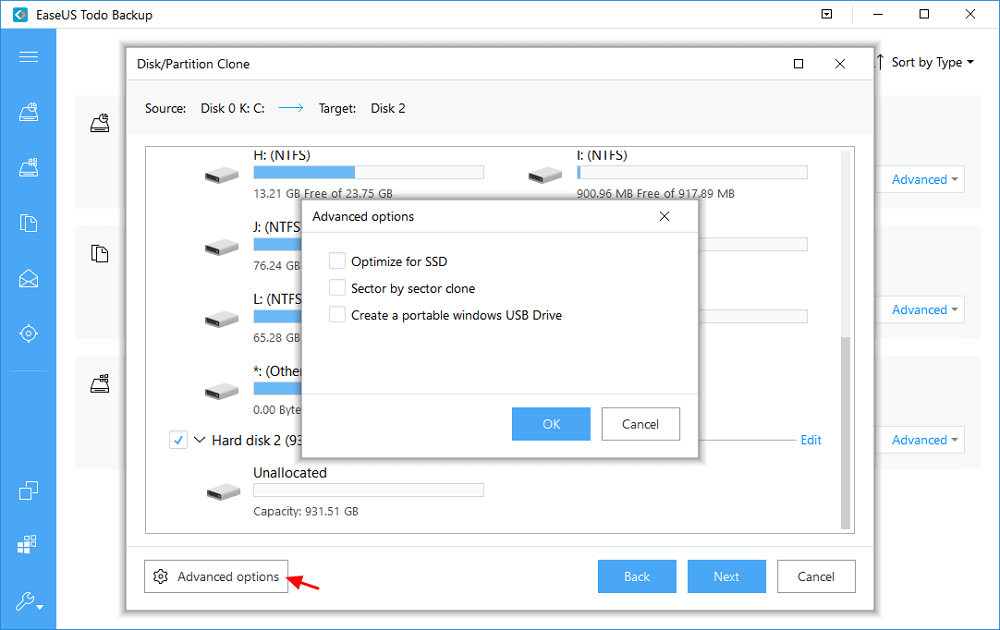 Step 3. Then click "Proceed" to execute all operations and clone one or multiple partitions into new disk drive for free.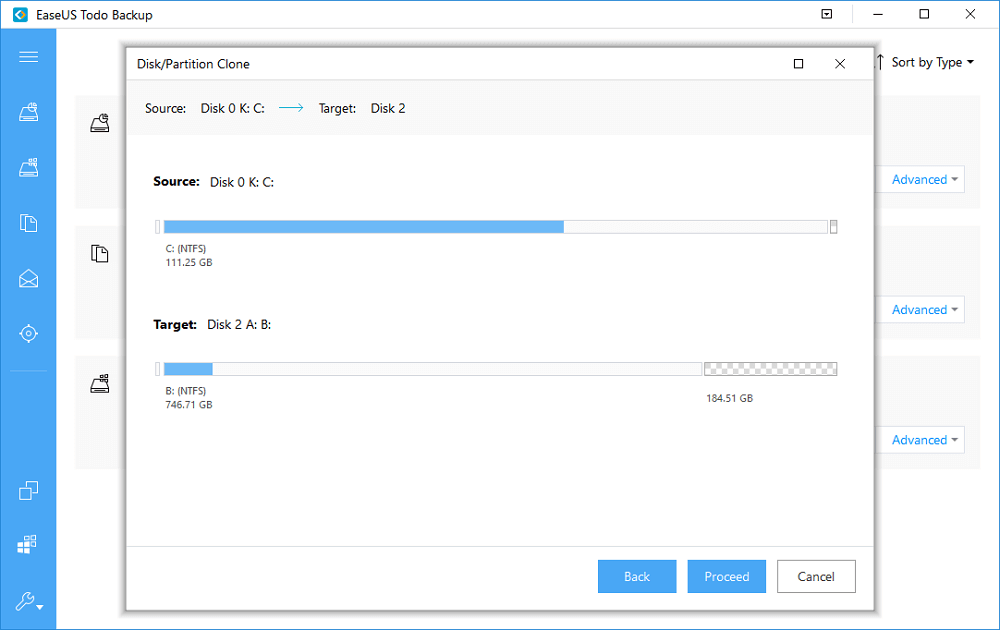 Tips:
Sector by sector backup - All the data sectors and blank ones are to be backed up with Sector by sector backup checked. It is useful when file system error occurs. It slows down the backup speed with a relatively larger image compared with normal backup.
Destination - Click the folder icon to modify your backup destination.
Plan name and Description - An accurate plan name and appropriate description will help you distinguish easily.
A schedule is to create an automatic backup plan.
Backup options are to edit the advanced parameters.
Image-reserve strategy is to reserve the limited image as per image retention rule.