What will you need to clone laptop hard drive?
For a successful and easy laptop hard drive clone, you need to make full preparations before starting to clone one hard drive to another. Here are all that you need:
1.Destination Drive
You should have a destination drive that has the same size as the source disk or larger. If you want to clone the system partition, you need to put the new drive in the laptop first and connect the old drive via USB. Once this has been done, you can perform the clone. If the target disk is cloned while connected to USB it will not be bootable.
2. Reliable Disk Cloning Software
You'd better find a powerful, safe and easy-to-use disk cloning software. So you can clone laptop drive to new drive successfully with no hassle. Here we recommend you EaseUS PC backup software. It can help you copy all the content on the previous disk to the new hard drive with the least effort.
How to clone laptop hard drive with EaseUS workstation backup software
Step 1. Launch EaseUS workstation backup software and click Clone. And then select source disk you want to clone.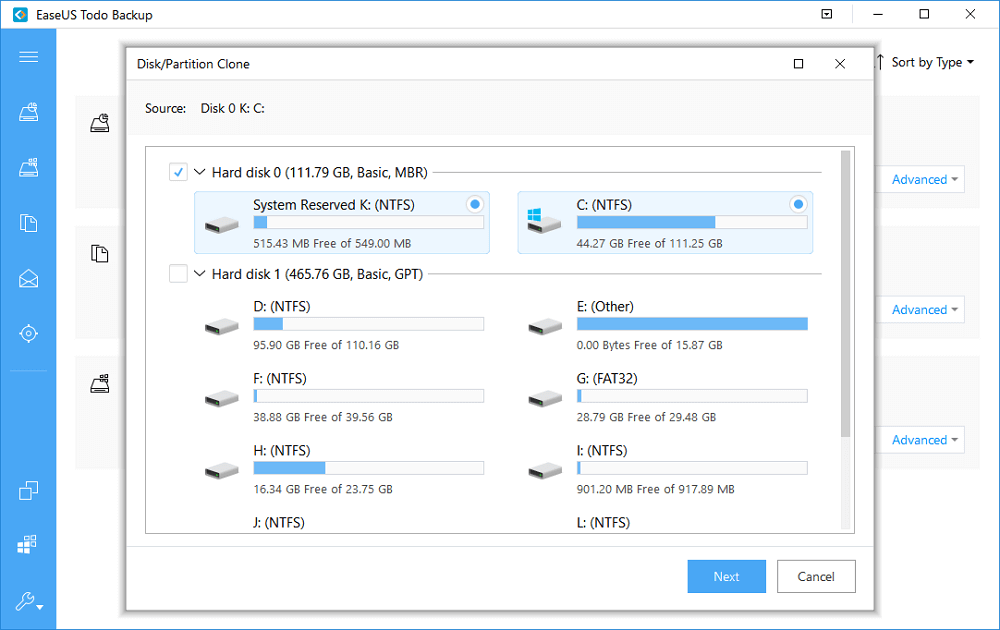 Step 2. Select the destination disk. Under Advanced options, sector by sector clone option enables you to clone all sectors from source disk to destination disk.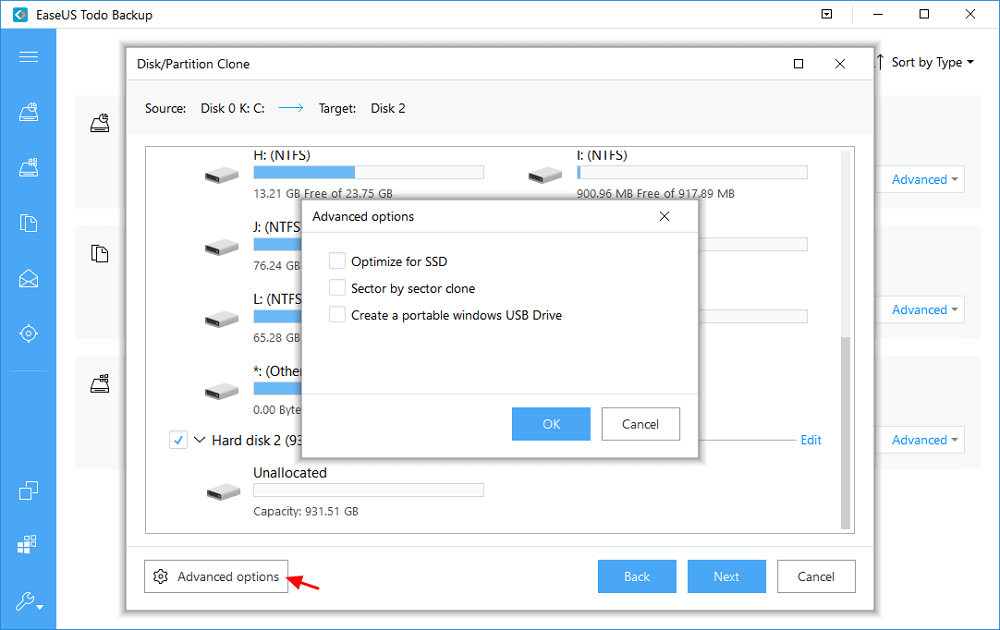 Step 3. Preview the disk layout after cloning. And finally you can click Proceed to clone laptop hard drive with one click.