"I've been looking for a decent ssd cloning software to help clone OS from a 128gb ssd to a 256gb ssd. I've tried Macrium Reflect and Clonezilla, but attempts failed several times. Even the process completed in the end, 256gb cloned ssd won't boot. Any other good alternatives?"
There is a plenty of ssd to ssd cloning software available in the market, which allows users to clone operating system, installed programs, pictures, documents, even app settings from a smaller ssd to a larger one. The ideal thought for cloning a drive is to get rid of the tedious step to clean install everything from the original onto the new drive. Yes, as long as you carefully follow our tips in the next part, you can certainly succeed without making an effort.
To clone 128GB SSD to 256GB SSD or 512GB SSD, go through the detailed guide in below:
First, install EaseUS todo clone software
To maximumly decrease the possibility of failing to clone SSD, users are highly recommended to go for a competent hard disk cloning software. Correspondingly, EaseUS Todo Backup becomes your choice. This cloning software, also known as Windows backup software supports all brands of solid state drives, such as Samsung, Seagate, Kingston, SanDisk, Transcend, Crucial... Only that your destination disk's capacity is larger, or at least equal as the used space of the source disk's, EaseUS todo clone will get your job done perfectly. Just download and install the software in your Windows 10/8/7 computer, then bring your 128/256/512GB SSD here to get started.
Second, connect both the 128gb ssd and 256gb ssd to a Windows computer and then start to clone
Step 1. Launch EaseUS Todo Backup and choose 'Clone' feature.
Step 2. Select the source SSD (128GB SSD) you want to clone and click Next.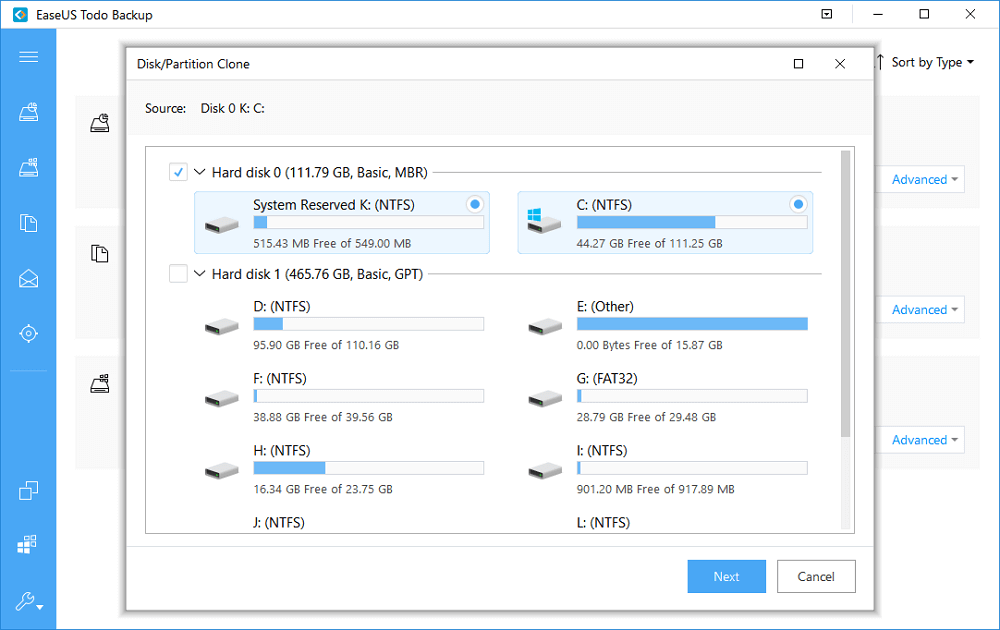 Step 3. Select the destination SSD (256GB SSD) and click Next. Click on Advanced options > Tick 'Optimize for SSD' and 'Sector by sector clone' to optimize SSD's performance.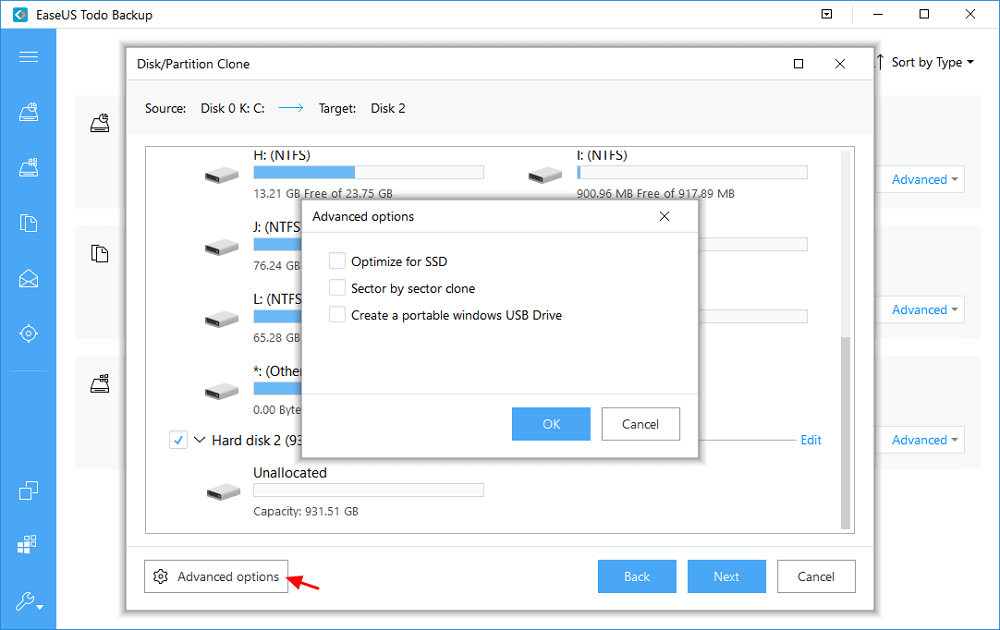 Step 4. Preview the disk layout to confirm the settings of the source and destination disk.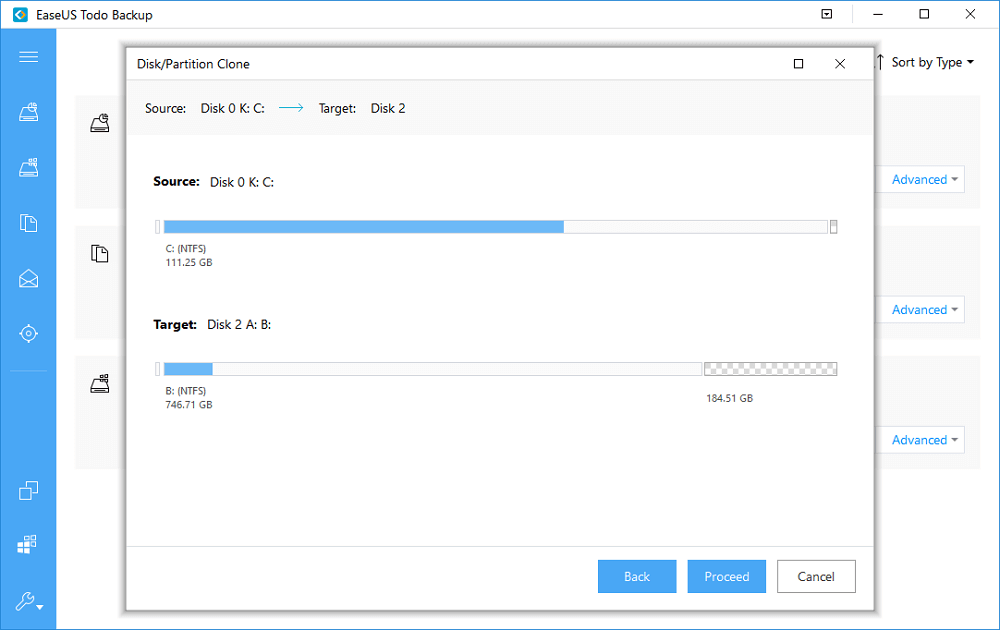 Step 5. Click Proceed to execute disk clone.