Windows 10 clone with EZ Gig IV fails to boot, how to fix?
"I decided to clone my Windows 10, Build 10122 to an SSD with EZ Gig IV as I have done in the past with Vista and Windows 7 drives. So I can move Windows 10 from the WD hard drive to an OCZ SSD without having to start with a clean install. But unfortunately, it doesn't work for Windows 10. The error on boot says a file is missing and the drive is locked. Is there any way to fix this error or will I need to try an EZ Gig IV alternative software to do the OS transfer job?"
Download free alternative software when EZ Gig IV clone failed, stuck, freezes or not recognizing drive
EZ Gig IV is a cloning software that can be used to create an exact clone of your hard drive. With its data select feature, which provides a simple method to deselect data folders from the cloning process, the software allows you to clone hard drive to an SSD. However, some users report some issues when they try to clone HDD using EZ Gig IV. These issues including that EZ Gig IV fails to clone hard drive, EZ Gig IV stuck during the disk cloning process, EZ Gig IV not recognizing drive or bootable issues of hard drive cloned in Windows 10 with EZ Gig IV.
For ordinary users, it is really not an easy task to fix all these errors. So, when you failed with EZ Gig IV cloning software, we recommend you to give up EZ Gig IV and try a free alternative cloning software. Here EaseUS free backup software is a reliable one. It allows you to easily clone a hard drive to another in Windows 10/8/7 and all the other previous versions for backup, hard drive upgrade or system & data transfer.
How to clone disk with EZ Gig IV cloning software alternative - EaseUS free backup software
Step 1. Launch EaseUS free backup software and click Clone. And then select source disk you want to clone.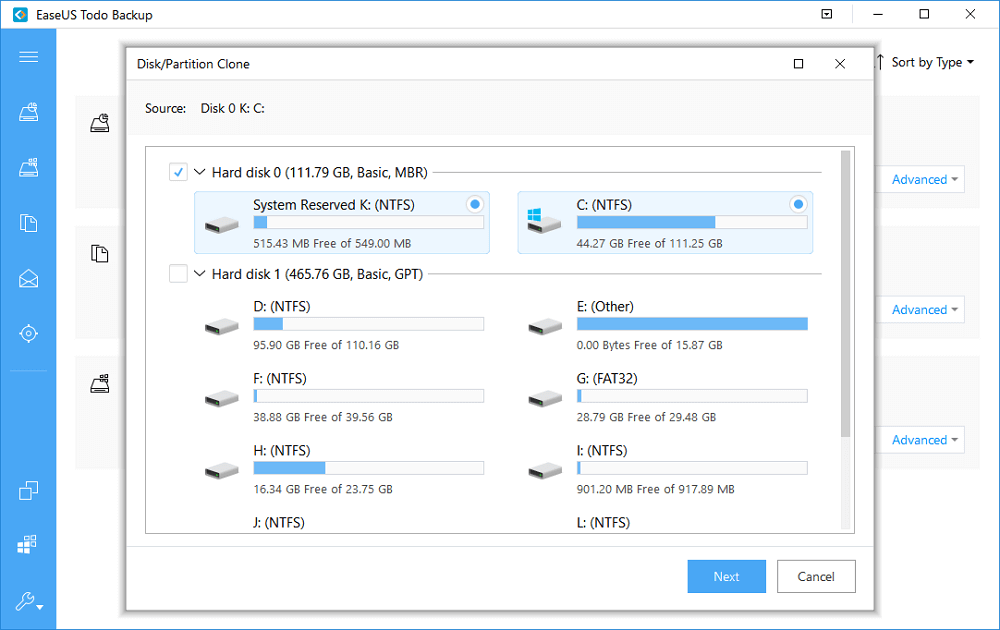 Step 2. Select the destination disk. Sector by sector clone option enables you to clone all sectors from the source disk to the destination disk.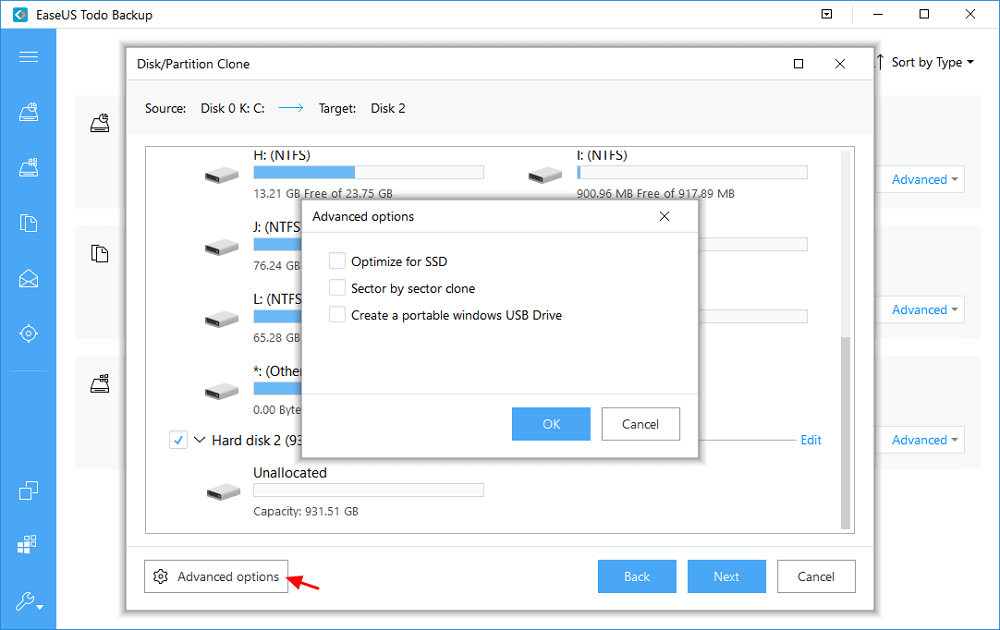 Step 3. Preview the disk layout after cloning. And finally, you can click Proceed to clone one hard drive to another with one click.