Overview of Backing Up Windows 7 to A Network Drive
The network drive is vital storage and collaboration-centric drive that works on servers and computers running on the same LAN or network. So, companies that access crucial customer data through the network drive's path. Unlike the conventional local drive situated in each user's computer, businesses benefit more from the shared accessibility factor of network drives.
Users can expect many advantages when backing up Windows 10 to network drive, like multi-user access, a central storage section for a more straightforward mirroring/backup process, and SAN/NAS usage. Windows 7 users can back up their data to a local drive, USB flash drive, or CD/DVD. But network drive features are not easy to manage for all. Read ahead if you are wondering how to backup Windows 7 to a network drive.
The Benefits of Backing Up Windows 7 to A Network Drive
Before discussing how to back up Windows 7 to a network drive, why precisely should you focus on the task? Let's understand that first.
Indeed, data backup is a vital part of keeping storage in the computer system, and all OS versions have that functionality, including Windows 7. Given its broad consumer base, it is more important for users to do the process regularly. Issues like malicious software, corrupted files in the system registry, and hardware damage can result in system crashes. Having all data backed up, like notes, files, videos, graphics, images, apps, etc., avoids permanent data loss.
Windows 7 users with the professional version can opt for the built-in Backup & Restore function on Windows 7 for mapped network drive backup. There are multiple benefits of doing backup Windows 7 to a network drive. Here are some of them.
Automatic backup- The network automatically backs up all data from different connected devices to the network path. These include shared information from NAS devices. Overall, this automated functionality improves the data management process for users who do not have to back up every data manually.
Scalable storage- This improves scalability since users can avoid the hassle of managing all local drives. All files are stored in one comprehensive, secure location, and you can further add more systems to the network drive. This works well with expanding businesses- long-term usability is a guarantee here.
Low human errors- Even with scheduled manual data backup, users make inevitable mistakes like missing details or wrong information input. Plus, one might forget to follow the weekly backup sessions. This is especially the case when you are dealing with multiple devices sharing one drive in the organization. The network drive handles the process automatically and syncs accurate data in a more organized manner.
Low data loss potential- The network drives work with high-quality security protocols, which avoids significant data loss.
Low hardware costs- All data goes into a network-based virtual location or servers for storage. So, companies can avoid maintaining multiple computer systems or other hardware storage tools. This eradicates excess costs that happen with managing multiple systems.
Backup Windows 7 to Network Drive with EaseUS Todo Backup
One of the best methods to back up Windows 7 to a network drive is using a capable and simplified tool like EaseUS Todo Backup. This software comes with a wide variety of data backup features for a smoother user experience for individuals and teams.
You can access network drive benefits via the software. It also allows users to back up data to local drives. Plus, it offers the AWS-based EaseUS Cloud and cloud drive access like OneDrive, Dropbox, and Google Drive.
Users opting for EaseUS Todo Backup can handle instant backup and recovery with one-click functions. Plus, it comes with robust data security benefits and allows users to do disk imaging securely. Additionally, you can expect an additional 250 GB of cloud storage which is free for 30 days while using this software. 
Key Features:
Enhanced backup after a complete backup process - incremental backup or differential backup.
One-click backup process and schedule setup.
Data is secure with strong password protection.
Develop WinPE bootable disk quickly via EaseUS Todo Backup for system reinstallation after a breakdown.
Pros:
Allows multi-path access for backup storage, like a network, cloud, and hard drive.
Set weekly, daily, or monthly backup schedules.
Simple backup management functions are present, like merging files, compression, etc.
Cons:
You have to download and install a third-party app.
Advanced features are available to users who upgrade to the Home version, e.g., customized Security Zone.
There are steps below for you to back up Windows 7 to network drive via EaseUS Todo Backup:
Step 1. On the main page, click "Select backup contents".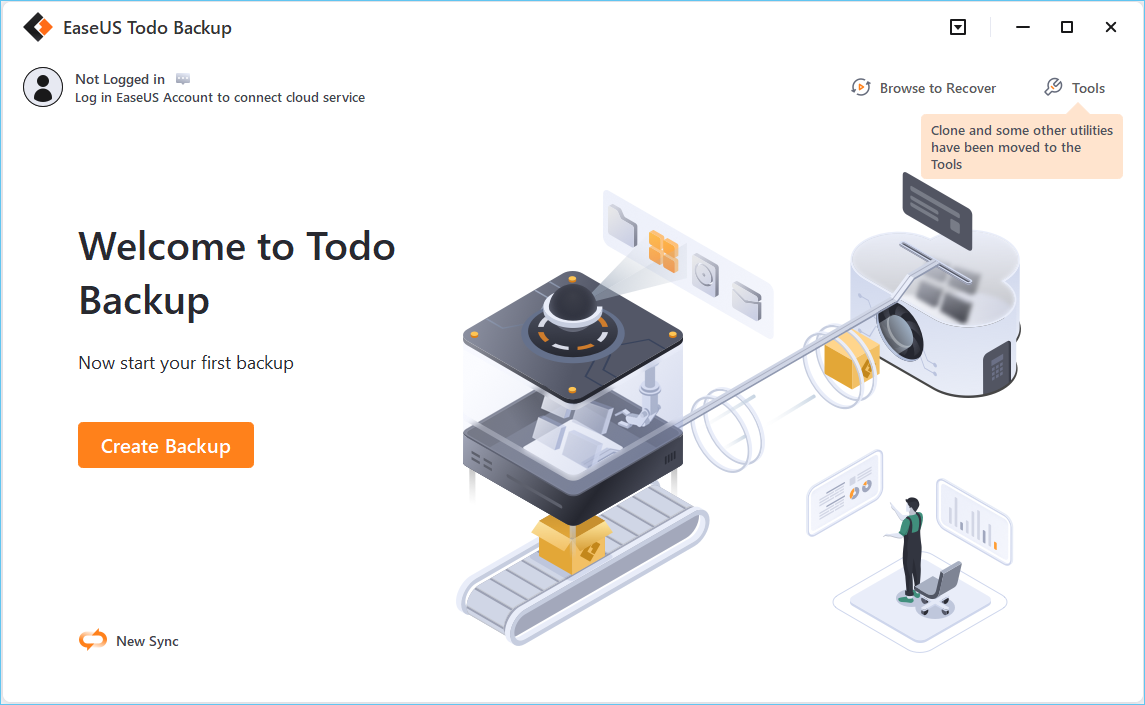 Step 2. Among the four available categories, click OS.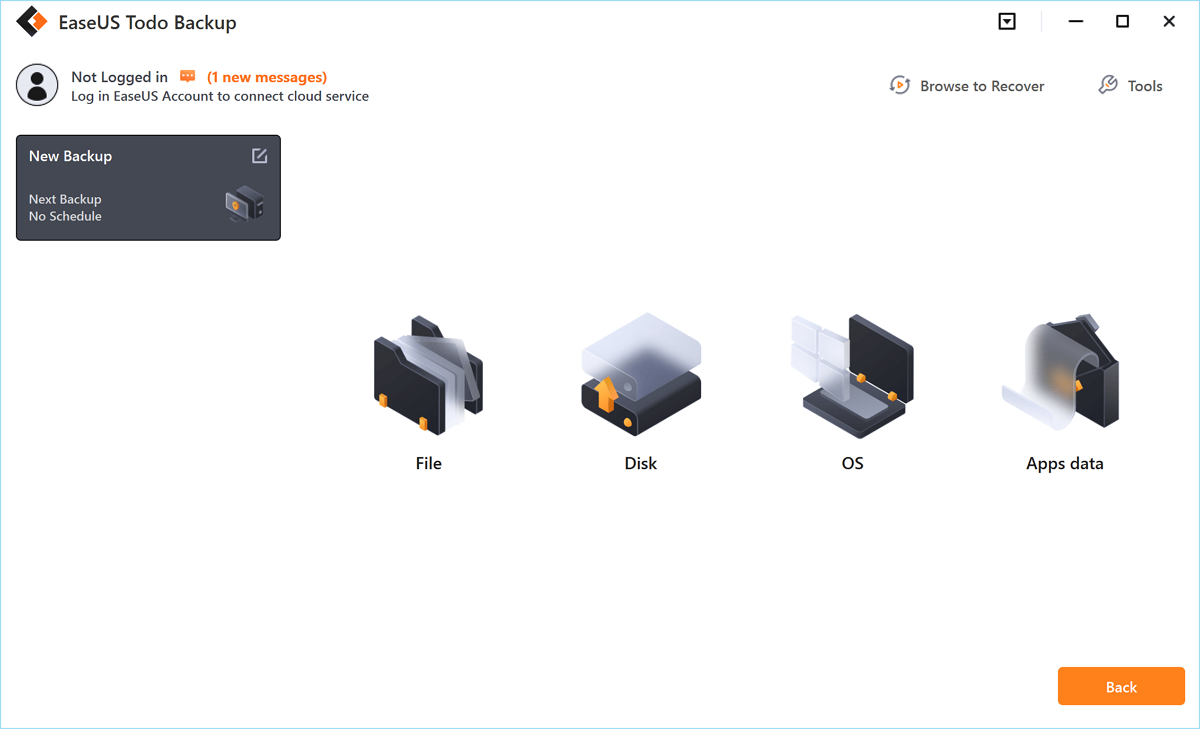 Step 3. EaseUS Todo Backup will automatically select your system partition, you only need to select the backup destination.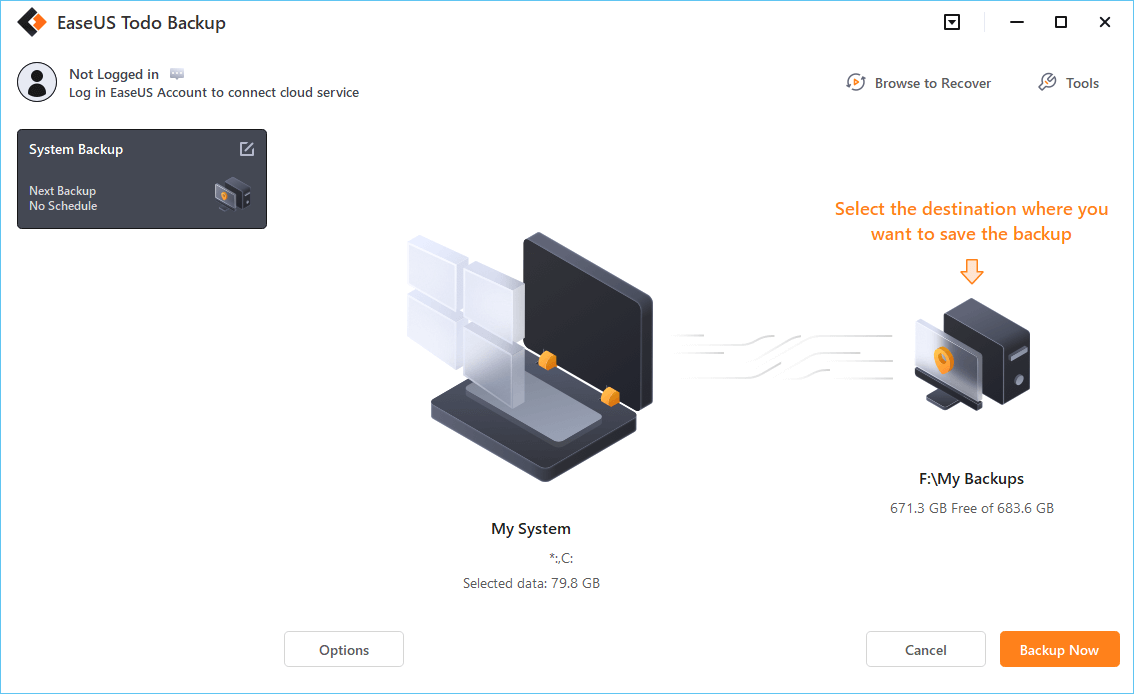 Step 4. Both Local Drive and NAS are available for you to save the backup file.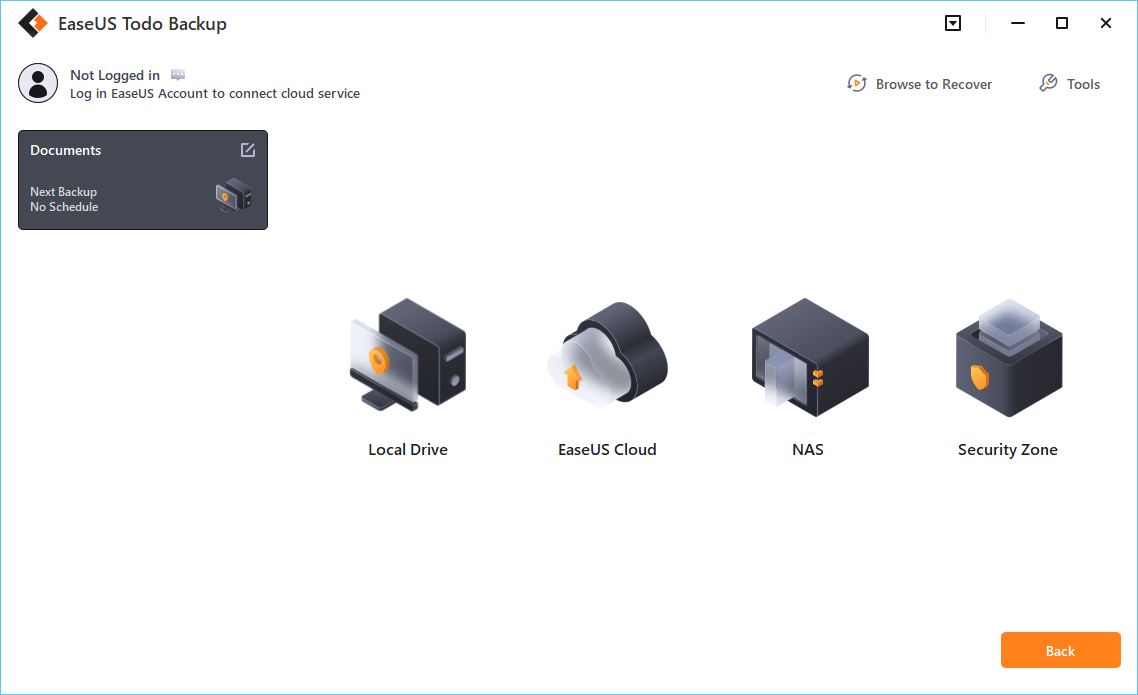 Step 5. After finishing the backup process, you can check the backup status, recover, open, or delete the backup by right-clicking the backup task on the left.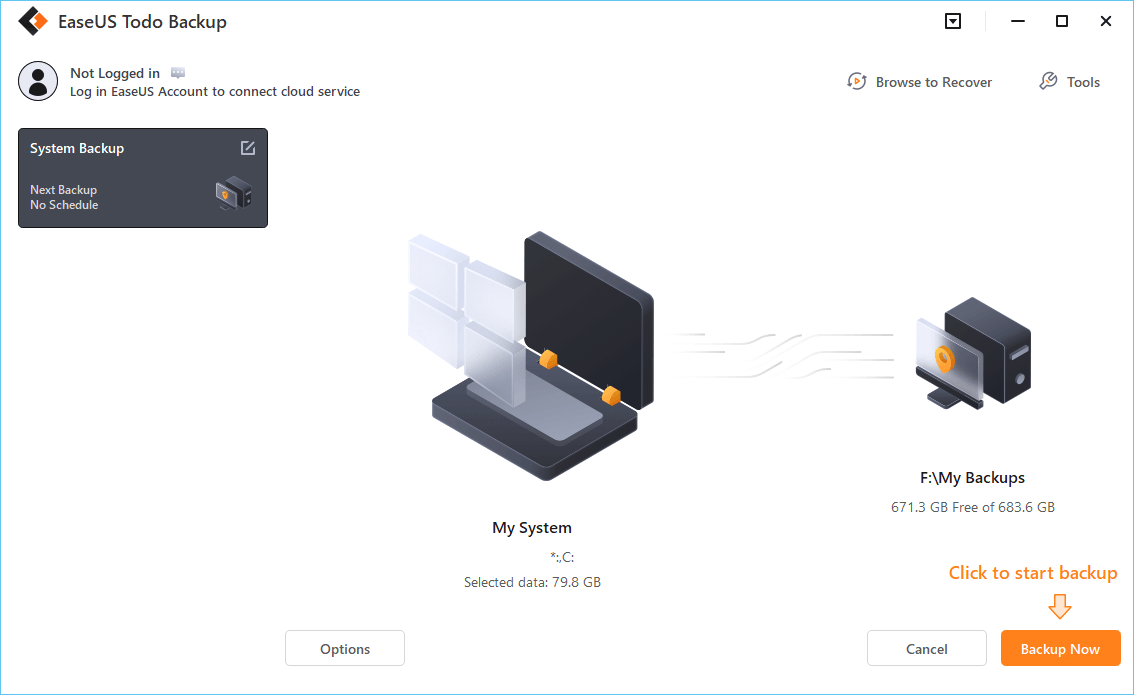 Built-in Tool | Backup Windows 7 to Network Drive with Backup and Restore
Besides using secure software like EaseUS, you can also rely on the built-in Windows Backup and Restore feature in Windows 7. This built-in software can auto backup Windows 7 using concise GUI integration. You can use the advanced version type or Windows Professional specifically for network drive backup.
The system components that the built-in Backup & Restore function works on include boot-centric partitions, personal data within system partitions, installed programs/apps, and the operating system. Follow the steps below to learn how to use this:
Step 1. On the Windows 7 system, go to Control Panel and choose "System and Security".
Step 2. Click on the "Backup and Restore" option from the list.
Step 3. Press the "Set up backup" command link to activate the Windows Backup Wizard.
Step 4. When the prompt for backup saving comes up, click on the "Save on a network" option. Add the network drive address.
Step 5. On the next screen, you can click on "Let Windows choose" or manually choose the items to back up.
Step 6. The app will set up a schedule. You can modify it, if necessary, or turn the schedule feature OFF.
Step 7. Click on "Save settings and run backup" to begin the saving process.
FAQs 
Here in this part, we also covered some hot questions related to backup Windows 7 to network drive. If you are interested, follow and learn the answers here:
1. Does Windows 7 have a backup program?
Yes, Windows 7 Professional has a built-in tool for data storage and security called Backup and Restore. Users can run it to save multiple data types to an external or network drive, also called NAS backup.
2. How do I back up my computer to a network drive?
You can back up your computer data using Windows's built-in Restore and Backup feature. In newer versions like Windows 10, you can also back up your computer through the File History section. The simplest option is reliable software like EaseUS Todo Backup with simple steps and rich features.
3. Can Windows back up to NAS?
Yes, Windows does allow users to back up data to NAS in Windows 10 devices. For Windows 7 users, it is possible to back up the available data using the "Backup and Restore" tool or Synology NAS solutions.
Final Thoughts
Overall, backing up Windows 7 to network drive is essential to ensure proper data protection, which is optimized further if you do so in a network drive. Business teams and families can use one secure drive to store and share all data safely. For the best experience, you can use the top-notch backup tool like EaseUS Todo Backup or the standard Backup & Restore tool. Either way, learn the processes well first.
Was this page helpful? Your supoport is truly important to us!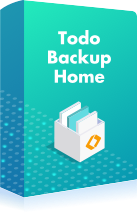 EaseUS Todo Backup
EaseUS Todo Backup is a dependable and professional data backup solution capable of backing up files, folders, drives, APP data and creating a system image. It also makes it easy to clone HDD/SSD, transfer the system to different hardware, and create bootable WinPE bootable disks.
Updated by

Jean is recognized as one of the most professional writers in EaseUS. She has kept improving her writing skills over the past 10 years and helped millions of her readers solve their tech problems on PC, Mac, and iOS devices. …

Read full bio