Do you know how to backup windows 10 to external hard drive?
Now, many Windows users have managed to successfully install Microsoft's newest desktop operating system - Windows 10 on their computer. But few people backup the system. One of the major reasons is that they do not know how to do it. It is really not a good decision. You know, backup Windows 10 is important because a Windows 10 image backup will ensure that you could easily restore the system, settings, and installed programs if unexpected system failure or boot-related issues happen. Otherwise, you will be forced to perform a fresh system and program installation. To help you fix this problem, on this page, we will introduce you how to backup windows 10 to external hard drive with third-party Windows 10 backup software.
Windows 10 System Image Backup utility allows users to easily make an exact copy of the entire computer. It can backup the entire system including full installation of the operating system, settings, desktop programs, Windows apps, and user data. However, this backup feature can only back up the full system image of Windows 10 to a safe location on your PC's hard drive. So, users who want to backup windows 10 to external hard drive should turn to a third-party backup software.
Backup windows 10 to external hard drive with EaseUS backup software
EaseUS backup software is a professional backup utility you can use to backup windows 10 to external hard drive. It can make a copy of the system/boot files and applications to your external hard drive with simple steps. So you can rescue your system and data easily and quickly when your system crashes due to virus, hardware failure or human error.
Step 1. Launch EaseUS Todo Backup and then choose the backup option you want.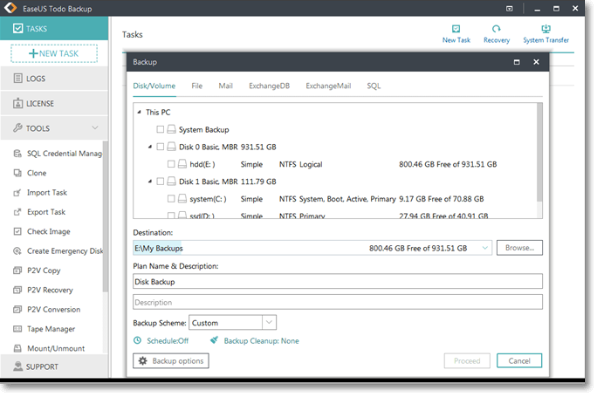 Step 2. Choose the system, hard drive, files or apps that you want to backup, and then select a destination where you want to store the image file.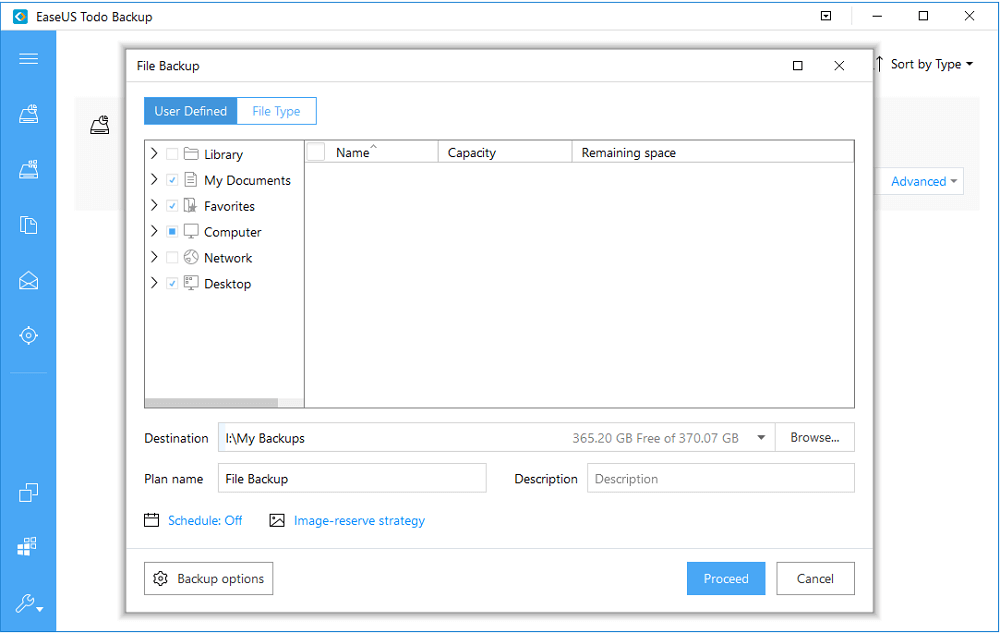 Note: You'd better create the backup image file in some other storage media or in some other drive. If not, there may be a risk of the backup file getting corrupted or destroyed.
Step 3. Click Proceed to backup windows 10 to external hard drive.