How to copy backup images to cloud for data double protection?
Nowadays, more and more people choose cloud storage to store their important information, which allows users to access valuable information even if their pysical hard drive has been damaged.
Using advanced disk imaging technology, EaseUS Todo Backup can backup to Cloud Directory folder and then synchronously store backup images to Google Drive, SkyDrive, Dropbox and other more cloud storage devices for double protection of data.
Note: You have to open the cloud drive app on your computer.
How to backup to Cloud Directory folder and synchronization data?
1. Launch EaseUS Todo Backup and click File Backup
2. Select what you want to backup, enter Plan name and Description for your file backup.
3. Click folder icon behind Destination to select backup storage location
4. Select the cloud storage device as the destination.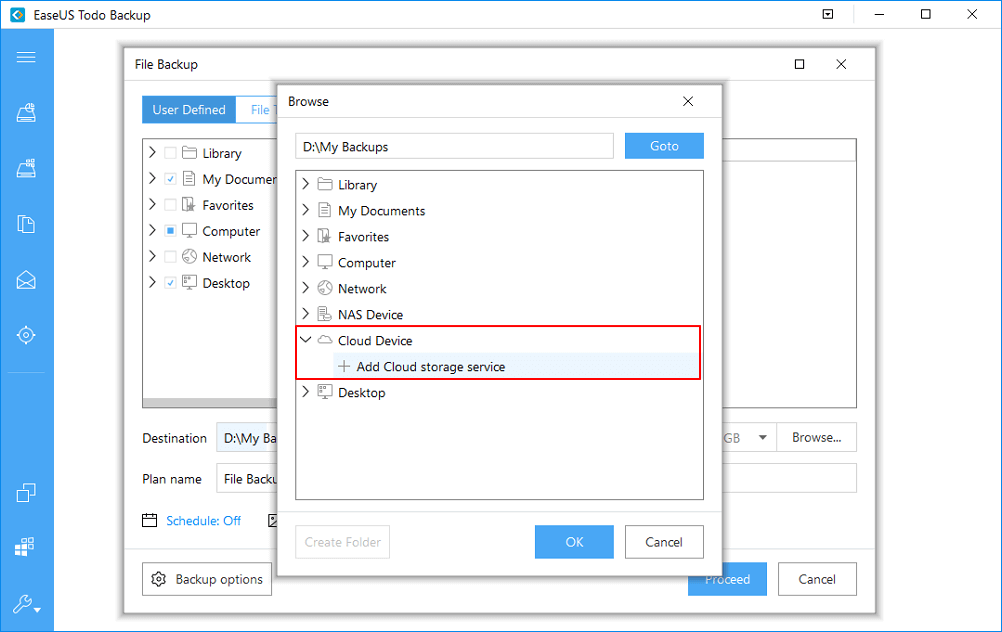 5. Click Proceed to run the backup. When the cloud drive app detects image files in its file folder on your computer and it would automatically upload them to the cloud. Therefore, your image files are safe on your cloud drive.