"I want to back up all the content including downloaded games, data and everything else on my PS4 hard-drive. But I don't know what is the best way to backup PS4 hard drive. Is there any reliable PS4 backup utility that can help?"
What is the best way to backup PS4 hard drive?
A regular backup PS4 hard drive is a good habit and it is the best way to avoid unexpected data loss. And it is also helpful when you want to upgrade your PS4 hard drive to a newer or larger one. With its help, you won't have to re-download or re-install any of your installed games after the disk upgrade. Then, what is the best way to backup PS4 hard drive? Actually, many users have no answer to this question as they have little backup knowledge or experience. That's why there are so many users are asking for help on PS4 hard drive backup. Here, the good news is that EaseUS Software offers you the best PS4 backup tool - EaseUS Todo Backup to backup PS4 hard drive. And as a professional Windows backup tool, the program can be also used as the PS3 backup utility to backup PS3 hard drive.
Backup PS4 hard drive with EaseUS PS4 backup utility
EaseUS PS4 backup utility allows you to effectively and selectively backup all the contentS on your PS4 hard drive including games saves, profiles, downloaded games and other data. And with a lot of advanced and flexible backup features, it can help you back up PS4 hard drive in just three simple steps on your own without requiring any technical skills.
To backup PS4/PS3 hard drive, follow these steps:
Step 1. Launch EaseUS PS4 backup utility and click "Disk/Partition Backup". Choose the source disk (here the PS4 hard drive) you want to backup and the destination disk where you want to save the backup image.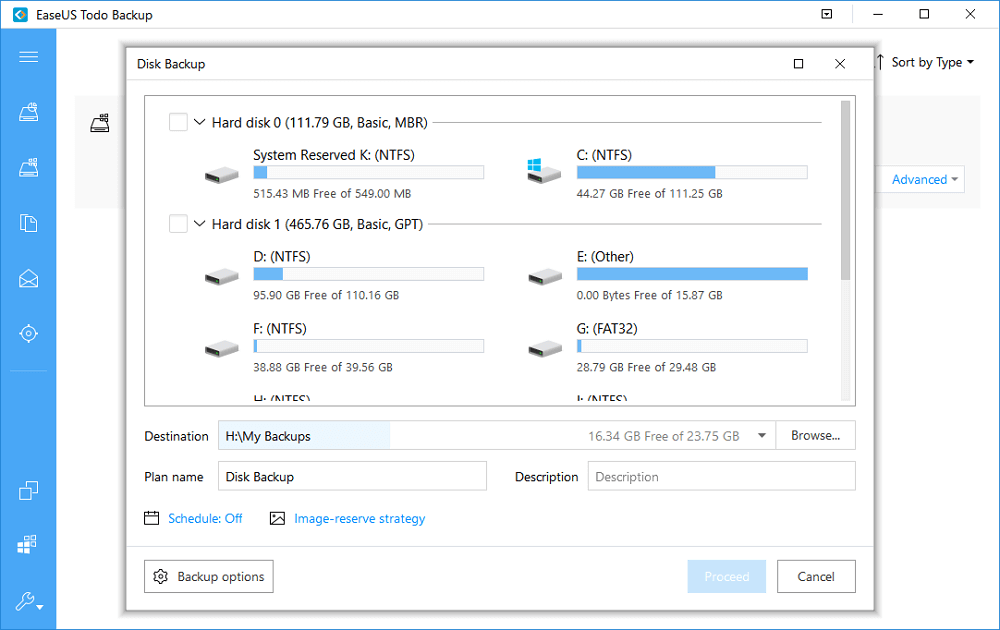 Step 2. Click "Proceed" to backup the PS4 hard drive.
Note: there are some small features, for example, schedule backp which may help you to manage partition disk backup job more effectively and conveniently. Here 's how to set schedule to make this PS4 hard drive tool automatically backup your PS4 hard drive daily, weekly, monthly or upon event.