System crash? Hard drive failure? It is difficult for people to avoid such accidents. So, here comes a problem. How can you be free from the troubles, for example, huge data loss when the accidents happened unexpectedly? The fact is that people always failed to avoid such a disaster. Why? As we know, most users know creating a backup file is the best way to avoid data loss, but for various reasons, few do it in time.
So, is there any easy and efficient option? The only solution we can come up with is an automatic Server backup. It allows you to create a scheduled backup plan and then automatically backup your Server according to your settings. No need for much time and efforts, this method is the best way to guarantee the safety of OS such as Windows Server 2008, 2003, 2012. It is extremely helpful when you are too busy or forget to backup the important data or system state on Windows Server.
Now you have a deeper understanding of the importance of automatic server backup, but how can you realize it? Here you might need powerful software that supports automatic server backup. EaseUS Server backup software is recommended. Forget to back up the server again? It doesn't matter. This program allows you to back up and restores hard disk, partition, and files fast. Its schedule backup function can help you regularly back up your Server with ease.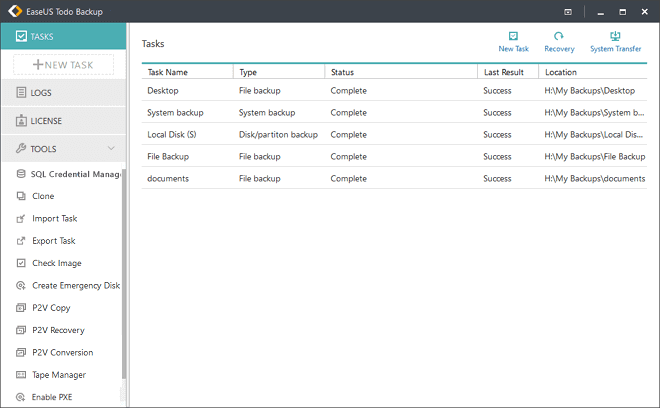 Advanced features of EaseUS automatic server backup software:
Compression for choosing compression stand of the image file. There are None, Normal, Medium and High. It is helpful for saving hard drive space.
Password for setting the password to encrypt the backup image.
Splitting for selecting the splitting level of image file, you can choose Automatic or Manual to set value by yourself.
Priority for selecting the backup priority level, Normal, Medium, High.
Notification for sending E-mail to inform the backup process when it finishes or fails of you add the E-mail information here.
Commands for setting the command before and after the backup by using Pre-command and Post-command.
Offsite copy for store the image copy to FTP.
Speed for setting the transfer rate.
Tutorial to perform automatic Windows Server backup
Step 1: Select the backup option you want, for example, System Backup, Disk/Volume Backup, File Backup, Mail Backup and more.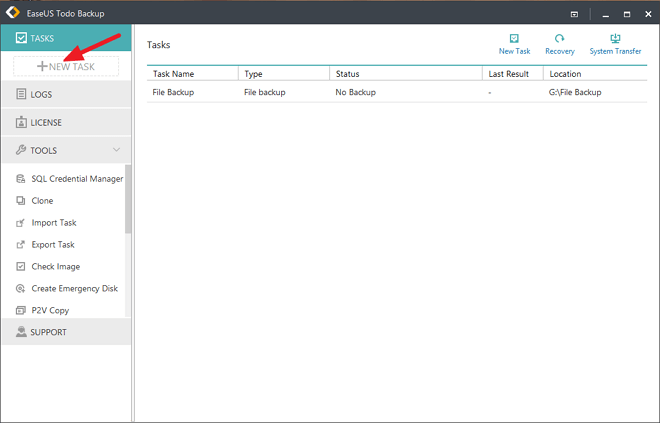 Step 2: Open Schedule window.
Note: You must input account and password with Administrator privilege to make the backup schedule settings take effect.
You can enjoy different schedule plans like One-time backup, daily backup or weekly backup, and even can do upon a certain event, like system start or shut down, etc.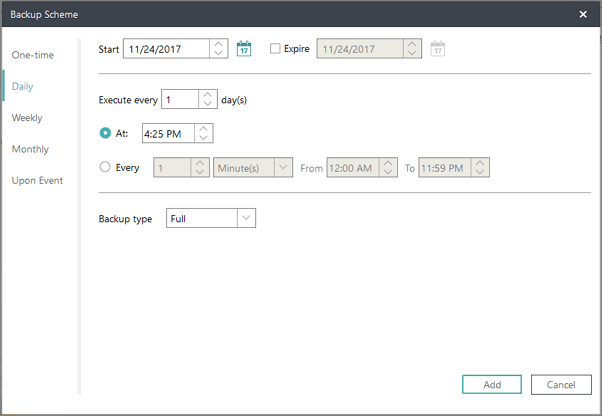 Step 3: Follow the wizard to complete backup settings.