If you just installed Windows on your system, the first few hours will be quite vulnerable due to the Microsoft Defender protection gap. It all happens due to the presence of outdated antimalware software binaries. Such devices remain inadequately protected until they receive their first antimalware software update. It is always advised to keep Windows Defender updated as it is the first and last line of defense when you set up Windows for the first time
Why You Should Download Windows Defender on Windows 11 
Prevent computer virus and other potential threats to keep yourself safe in the internet world. Windows Defender is an essential assessment that helps keep your Windows 11 safe. Inactivation of Windows Defender for Windows 11 can lead you towards different issues such as:
Getting prominent to malware infections, viruses, or other threats
Network-based attacks
Flagging phishing sites
Blocking exploits
Lower PC performance
Usage limitations
Lower location tracking and parental controls
See also:
Here we are with the leading benefits that a Windows Defender brings:
Absolute threat analysis and score for your device
Ensured high-end performance
Protection against malware infection
Absolute network protection and file blocking
Attack surface reduction
File recovery in combination with OneDrive
5 Methods to Find and Enable Windows Defender On Windows 11
Windows Defender on Windows 11 can be easily enabled using different methods. If you are going to do it for the first time and don't have any idea about it, here we are with the top 5 solutions for you.
Method 1. Find It From the Start Menu
Step 1. Tap on the Start button of your Windows.
Step 2. Click on Windows Security or Windows Defender from the given apps list or you can click the All Apps icon to list all the apps in the system.
Method 2. Use Windows Search
Step 1. Tap on the Start button on your Windows.
Step 2. Now type Windows Security in the search box.
Step 3. You must then click on Windows Defender or Windows Security from the result to open it up.
Method 3. Enable Windows Defender From Settings
Step 1. Launch Windows Settings by tapping on "Windows" and "I" altogether.
Step 2. Tap on "Privacy & Security" to proceed further.
Step 3. You now have to tap on the Windows Security button on the left panel.
Step 4. Once done, tap to open the Windows Security button on the right Windows.
Method 4. Open Windows Defender via Control Panel
Step 1. Tap the Windows and R buttons to launch the Run command on your device.
Step 2. Now type the control panel in the search bar followed by pressing the Enter button.
Step 3. Once done, the Control Panel will open up on your device.
Step 4. Just tap on the System and Security option to proceed further with the process.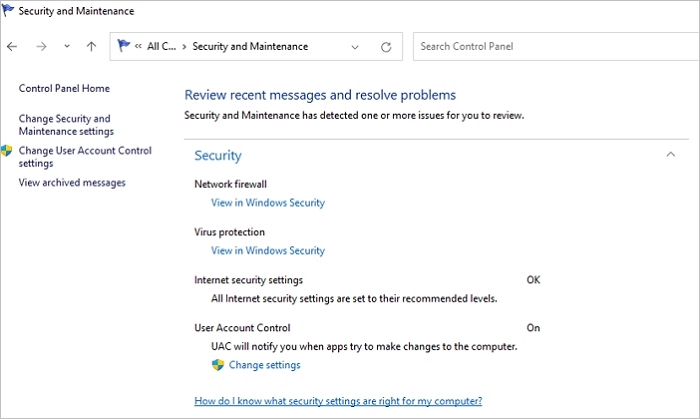 Step 5. The next thing you have to do is tap on the Windows Defender Firewall, which will further open up its settings option. 
Method 5. Activate Windows Defender From the System Tray
The Windows Defender can be easily opened up on Windows 11 just by making a double click on the related icon in the system tray. If you don't find the icon there, it simply means you don't have to enable the Windows Defender on your device. To enable the same, the things you have to do are:
Step 1. Tap the Windows, and I button together to open Windows Settings.
Step 2. Tap on "Privacy & Security".
Step 3. Next, tap on the Windows Security option, followed by tapping on the Open Windows Security section.
Step 4. You now have to select Virus & threat protection and tap on the Manage settings option.
Step 5. Toggle the switch on or off under Real-time protection for enabling or disabling Windows Defender on Windows 11 or 10.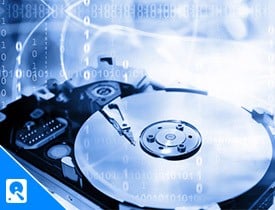 Additional Guide: Provide Full Protection for Windows 11 
Windows Defender is undoubtedly one of the adequate protections we can add to our Windows 11. It keeps our Windows safe from viruses and other threats and provides more comprehensive protection. Additionally, one can easily enable regular backup of the essential data to protect your PC. It may sound tedious, but it's not. To enable the same, one must install robust data backup software such as the EaseUS Todo Backup solution for their device.
EaseUS Todo Backup has a distinguished feature called Security Zone. It's a tool that creates a secret partition on your computer that cannot be explored or changed by the user or third-party apps or the Windows itself.
EaseUS Todo Backup is a complete and free backup software solution that ensures one-click backup and instant recovery while keeping the efficiency at a higher end. It provides absolutely disk imaging performance and also saves backups in a safe condition. The tool is currently being used by millions of users globally. It is a perfect tool that you can use for backup and restoring everything anywhere, anytime you want.
Features:
Security Zone - Protect important data from ransomware
Ensured convenient backup
Free backup and data recovery
Ensured free cloud storage
Simple and easy-to-go management system
Enhanced backup efficiency
Basic backup scheduling
You can follow the steps below to backup your data on Windows 11:
Step 1. Select Backup Contents
On the main window, click the big question mark button to select backup contents. You can choose to back up individual files, entire disk or partition, operating system and mails.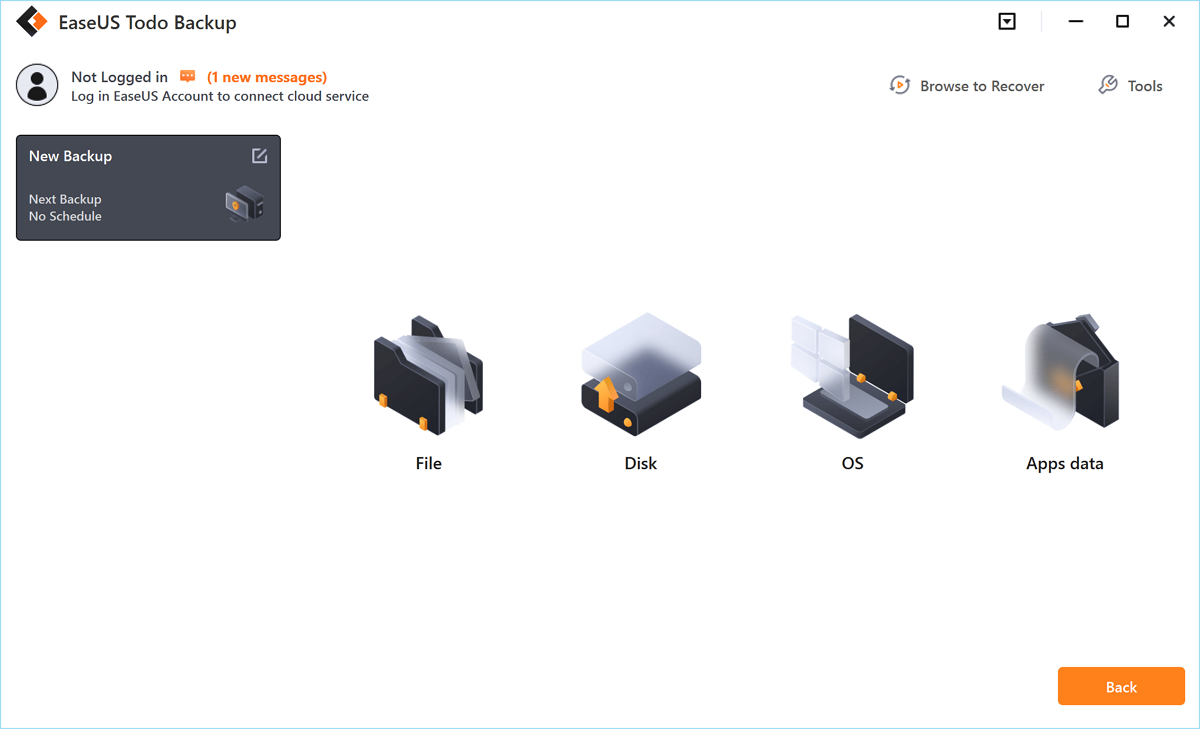 Step 2. Select Security Zone as Backup Destination
While selecting backup destination, you can see the Security Zone option. Click Security Zone and use it as a backup destination.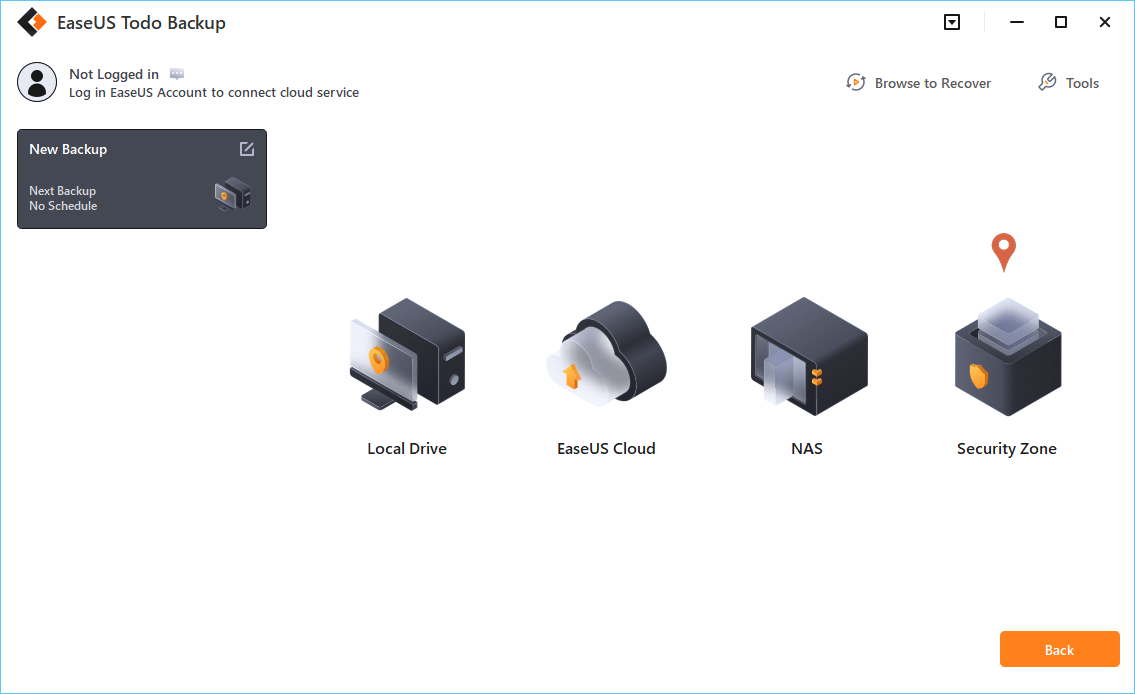 However, if you're first to use the Security Zone function, EaseUS Todo Backup will guide you to create one. Click "Create Security Zone".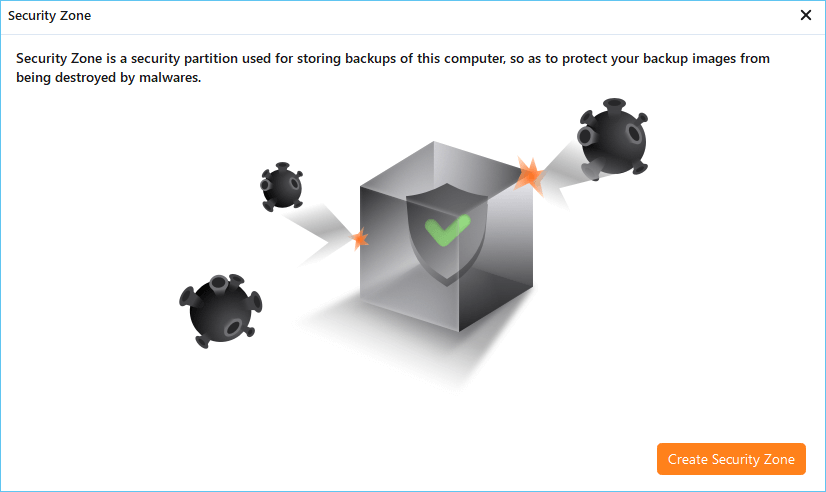 Choose a partition with enough free space for your backups and then click "Continue".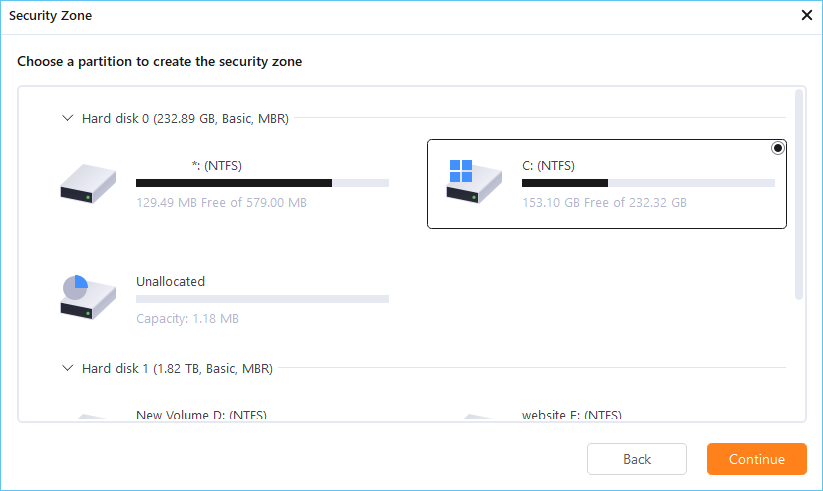 You can adjust the partition size for the security zone. Click "Create" to get it done.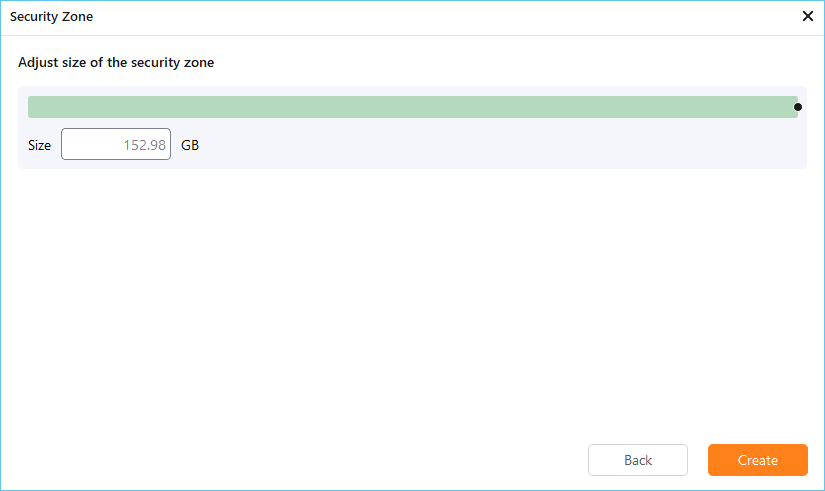 Step 3. Execute the backup task
Click "Backup Now" to start the backup process. Your backups of OS, files, drives and mails in the security zone will be fully protected from being seen or destroyed by virus, ransomeware and trojan. 
Conclusion
So, Guys! Secure your Windows 11 with perfect Windows Defender now. It is an ultimate source that keeps your Windows safe throughout. Before you go ahead with that, use a backup and data recovery tool like EaseUS Todo Backup to acquire perfect access.
Was this page helpful? Your supoport is truly important to us!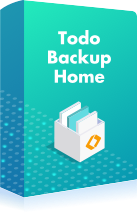 EaseUS Todo Backup
EaseUS Todo Backup is a dependable and professional data backup solution capable of backing up files, folders, drives, APP data and creating a system image. It also makes it easy to clone HDD/SSD, transfer the system to different hardware, and create bootable WinPE bootable disks.
Updated by

Daisy is the Senior editor of the writing team for EaseUS. She has been working in EaseUS for over ten years, starting from a technical writer to a team leader of the content group. As a professional author for over 10 years, she writes a lot to help people overcome their tech troubles.…

Read full bio

Written by

Jean is recognized as one of the most professional writers in EaseUS. She has kept improving her writing skills over the past 10 years and helped millions of her readers solve their tech problems on PC, Mac, and iOS devices. …

Read full bio