If you are an enthusiastic user who is concerned about Windows update news, you must be familiar with the term "build". Actually, every version of the Windows system, generally test versions, has a build number. It is based on the code base of the Windows operating system for the internal development cycle. Unlike the Windows version number, which is usually named after the year and the half of the year (H1 or H2), the Windows build number only contains numbers.
| Workable Solutions | Step-by-step Troubleshooting |
| --- | --- |
| Download Latest Windows 11 from Direct Link | You need to join the Windows Insider Program first and...Full steps |
| Create a Bootable USB with Windows 11 Latest ISO | You could also download the ISO file to create a Bootable...Full steps |
| Update from Windows Settings | If you are not in the Insider Program, you can update from...Full steps |
How to Check Windows 11 Update Record?
If you want to know the latest news about the Windows version, then the official Microsoft website is a good source of information. You can find and view Windows 11 release news and history, and get updates on each version, including what's new, what's improved, and more.
On this page, you can check the Windows 11 release information:
Windows 11 release information
On this page, you can check the Windows 11 update history:
Download and Install Latest Windows 11
To keep the update pace with Windows 11, you have two ways to get the latest Windows 11, one is to directly update from Settings, and the other is to download from a direct link. In this part, we will introduce these two methods step by step.
1. Download Latest Windows 11 from Direct Link
Preparation: Join the Windows Insider Program before downloading the Insider Preview Builds.
Step 1. First, go to this page to download Windows Insider Preview ISO. You can save the ISO file to your computer or to a USB drive.
Step 2. Select and open the downloaded ISO file. Windows will mount the image so you can access it.
Step 3. Then select the setup.exe file to start the Windows 11 install process.
Step 4. If you want to keep all your files, select the Keep Windows settings, personal files, and apps option. If you want to perform a clean install, select the Nothing option under Change what to keep. But make sure you have backed up all existing data on your computer to avoid data loss.

Free Data Protection Tool - EaseUS Todo Backup
Making a comprehensive backup of your whole PC or certain hard drive is a wise choice before updating the system. EaseUS Todo Backup is easy and smart enough to help you get the job done.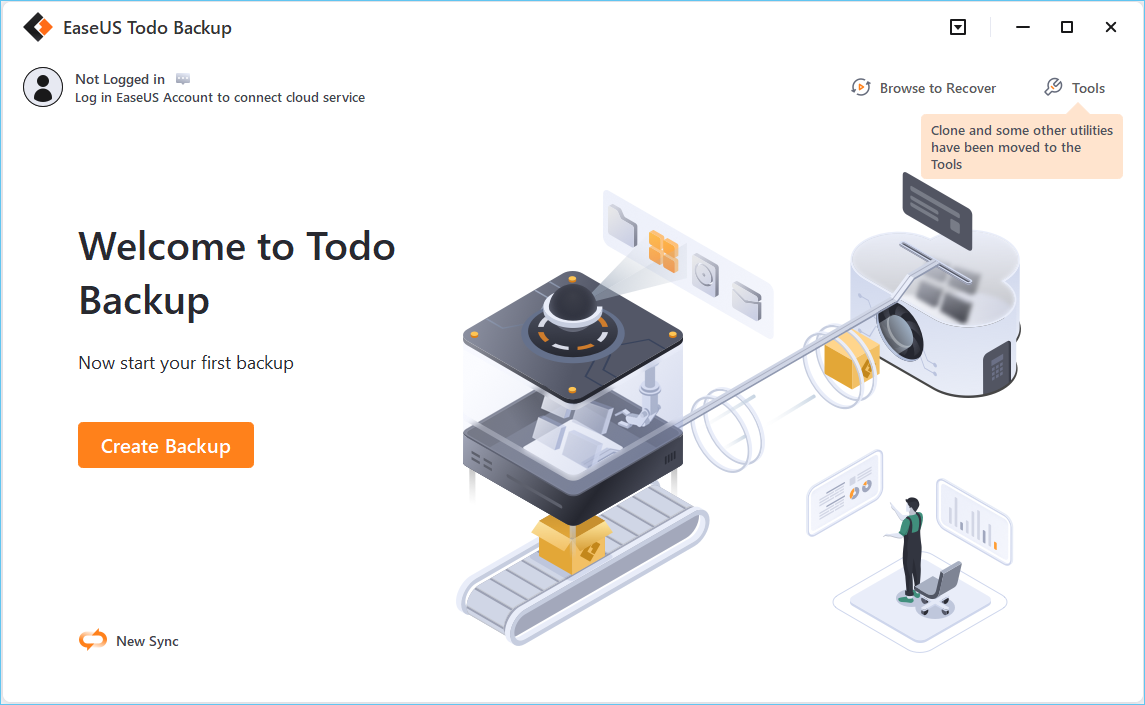 Step 5. When finished installing, go to Settings > Windows Update > Windows Insider Program again to check if your Windows Insider settings are correct.
Also Read:
2. Create a Bootable USB with Windows 11 Latest ISO
With an ISO file, you can also create a bootable USB drive to quickly set up a new device. With a bootable USB drive, you can also install several multiple devices by just downloading one ISO file. Here's how you can do it.
Step 1. Download the Windows Insider ISO you want.
Step 2. Connect an empty USB drive to your computer, it should be at least 8GB.
Step 3. Windows itself does not have tools for users to burn a bootable USB drive. There are several third-party software you can use, Rufus is one option. Here we also recommend you to try EaseUS OS2Go, the software which can help you create both a bootable USB drive and a portable USB drive.
1
After you finished creating the bootable USB drive, you can use it on any device.
If you use this drive to upgrade a device that already has Windows on it, connect it to the device, open File Explorer, locate the drive, and launch setup.exe to get started.

If you use this drive to do a clean Windows install, connect it to the device and reboot. You may also need to adjust your BIOS or UEFI settings to allow it to boot from a USB-based drive.
3. Update from Windows Settings
For the officially released Windows 11 KB update, even if you are not in the Windows Insider program, you can receive the update news and download the latest cumulative update. Here's how you can find the downloading path.
Step 1. Go to Windows Settings > Windows Update.
Step 2. If there are any available new versions, you will see the updated information.
Step 3. Click Download & Install, and your computer will start downloading.

Step 4. Wait until the downloading process is finished. Then follow the on-screen guide to install the latest Windows 11.
Fun Facts About Windows Updates
Windows 11 build numbers start with 20000
Windows 10 build numbers start with 10000
Windows 8.1 build numbers start with 9000
Windows XP build numbers start with 3000
Conclusion
In general, if you want to follow the Windows update trends, you must first enter the Windows Insider Program. This program is designed for Windows users who want to try the new features before the official version is released. Or you could turn on the Windows automatic update, the system will inform you of every available officially released update.
Updated by Gemma
Gemma is member of EaseUS team and has been committed to creating valuable content in fields about file recovery, partition management, and data backup etc for many years. She loves to help users solve various types of computer related issues.
Taking everything into consideration, we can say that EaseUS Todo Backup Home can offer you a little extra sense of security with a set of advanced tools. The interface provides quick adaptation, every process guiding you all the way through so you don't get stuck or further damage your system rather than keeping it safe.

 Read More

EaseUS Todo Backup Free lets you create backups of your important files or your entire computer through its streamlined interface. Just choose the backup type you'd like to get started, and let the program do the reset.

 Read More

EaseUS includes all the features I expect from backup software like versioning, incremental backups, and scheduling. For more advanced users, EaseUS allows you to install a pre-boot environment onto your hard drive so you can use it to restore files without burning a CD or putting it on an external USB drive.

 Read More

EaseUS Todo Backup
Smart backup tool for your files and entire computer in Windows 10/8/7.
Install Windows on Multiple Computers at Once? No Problem!
Learn how to install Windows 11/10/7 and special programs/software on a batch of computers. Use 10 minutes to do the 10 hours work without making a single mistake!
Get Free Solution!