Page Content:
"My friend broke my mobile hard drive and it cannot be read now. This hard drive stores many large size video clip files (> 500 MB/piece) and images. I cannot experience such a nightmare twice. Now I must take a backup of the future data. Any Windows 11 backup options?"
Overview of Windows 11 Backup
Many people will agree with the importance of backup in data security protection. Still, when it comes to a specific implementation, they can hardly make a decision: which backup software should I use? Is backup software expensive?
It depends. There are a handful of capable Windows backup and recovery software on the market, some are free and some are for commercial use. But note that, Microsoft Windows has its native backup solutions, and File History is one of them.
Everything About Windows 11 File History
Q1. How do I Access File History in Windows 11
You can enter the File History option in Windows 11 in many ways, and two of the most frequently used ways are:
1) Open Settings, in the search box, type File History
2) Press Windows + R keys, type: control panel, under System and Security click on Save backup copies of your files with File History.

Q2. What does Windows 11 File History back up?
File History only backs up copies of files that are in the Documents, Music, Pictures, Videos, and Desktop folders and the OneDrive files available offline on your PC. If you have files or folders elsewhere that you want backed up, you can add them to one of these folders.
Q3. Why is it said that File History has been removed from Windows 11?
The regular path of Windows 11 File History has become different from that of Windows 10, so most newly upgraded users can't find the entry and think this function has disappeared. In fact, this is not the case. In Windows 11, you can still use File History for various types of file backups.
Q4. Can You Use Windows 11 to Create a system backup?
Windows 11 File History, as the name suggests, it's designed to back up individual files on your PC. To back up operating system, you'll need to use the second backup solution in Windows 11 called Windows Backup and Restore (Windows 7).

Does Windows File History Backup Everything?
File History makes it easy to backup your Windows content, but there are many speculations about the program going around. For instance, does File History backup everything on Windows?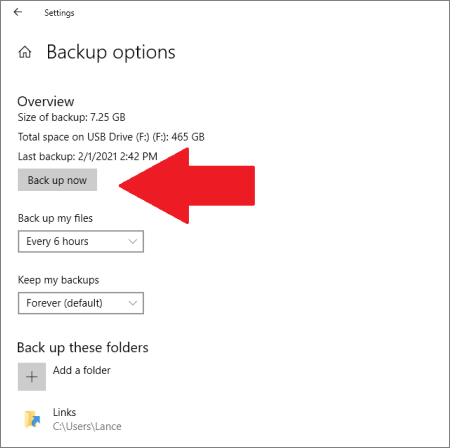 Windows 11 File History: A Complete User Guide
Being a popular backup choice of Windows 11, File History can help protect users' documents, photos, videos and desktops data from loss by saving the backup to an external hard drive or a network drive.
*For backup purposes targeting at a hard drive, a disk partition or OS, you must rely on advanced solution from a third-party backup and recovery program.
Step 1. Select Start​  > Settings  > Update & Security > Backup > Add a drive , and then choose an external drive or network location for your backups.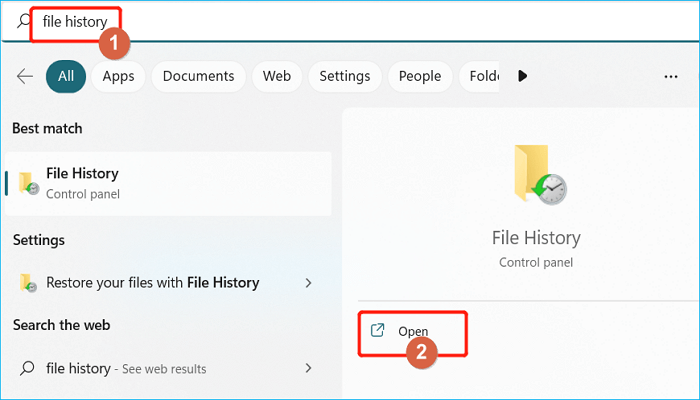 Step 2. After choosing a drive, the Automatically back up my files option will be enabled, and then please select More Options to set up the cycle time and folder of backup settings.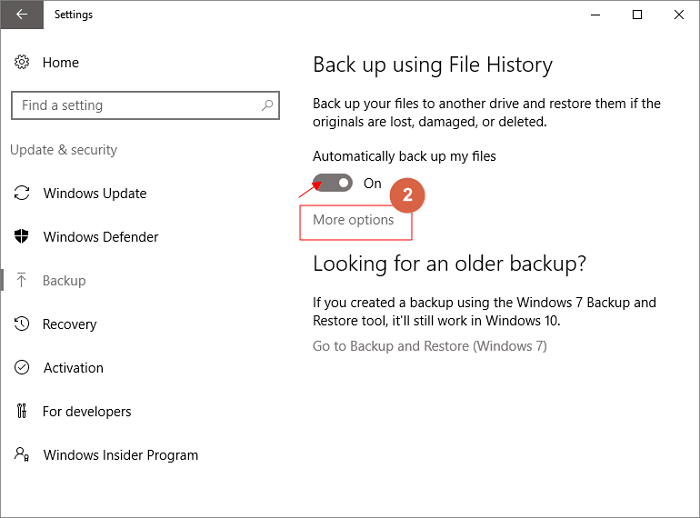 Step 3. Choose the cycle time of how often you want to back up your files once, and the period of how long you want to keep your files.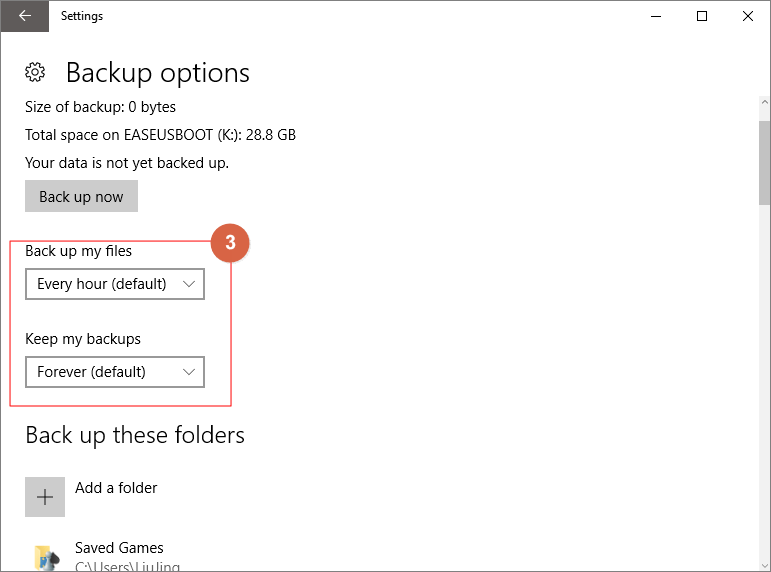 Step 4. The following will list which folders are backed up, and you also can select Add a folder to add the folders you want to back up.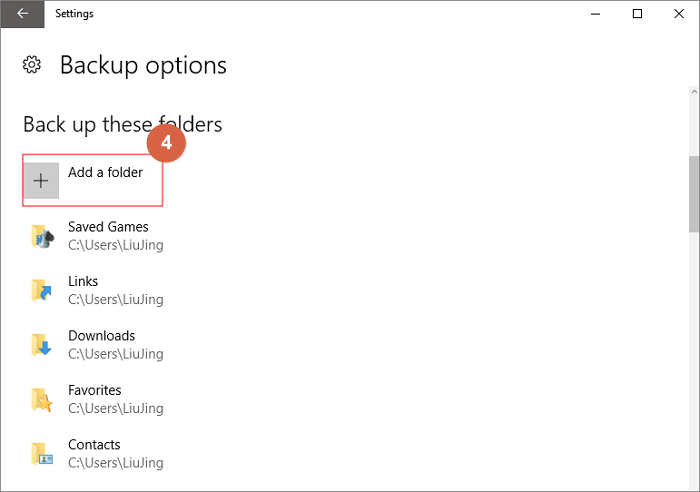 Step 5. At the same time, you can exclude some folders you don't want to backup. Click "Add a folder" under the option "Exclude these folders".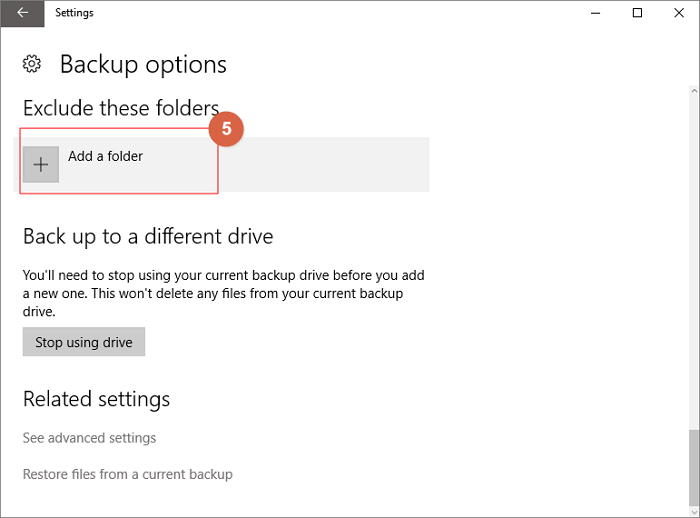 Step 6. After the setup is completed, please select Back up now.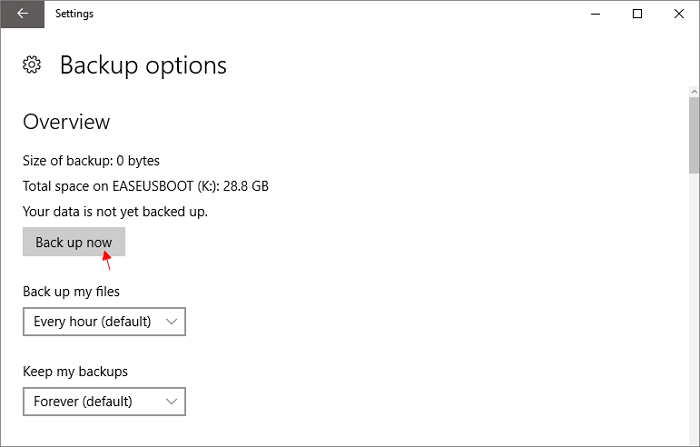 Step 7. If you want to change to a different backup drive, you need to stop using your current backup drive first. Please select Stop using drive, then you will be able to choose another drive to back up your file.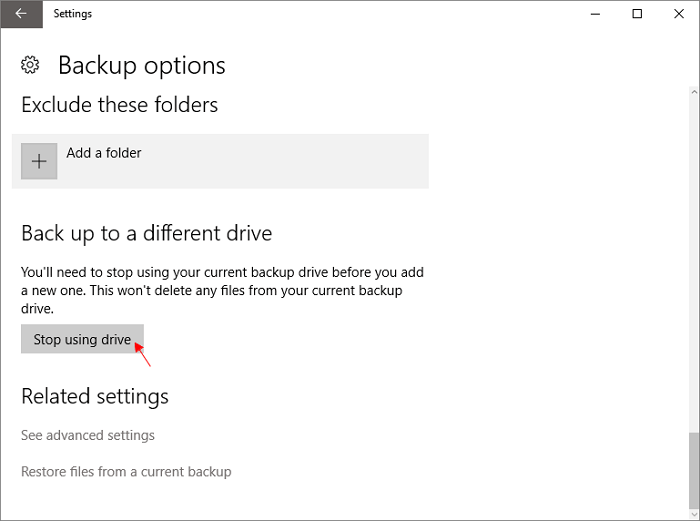 Page Content:
Must-have Free Windows 11 File History Alternative
File History is a free and useful but very limited backup product built into Microsoft Windows. As an ordinary computer user, protecting personal data is not enough. If possible, it is more important to back up your system regularly. Because once your computer fails, the loss is not the small part of the data protected by File History, but the entire computer!
Does backing up your system sound difficult? In fact, if you choose the right product, OS backup is much simpler than the File History's way of backing up files.
EaseUS Todo Backup Free is a full-featured but easy-to-use backup product that is now fully compatible with Windows 11. It can completely replace File History as your computer's long-term security steward. You can enable it to do file backups, disk partition backups, system backups, and if you upgrade to the commercial version, Outlook email backups are possible.
Besides, it is also a considerate software. In order to make your backup more efficient and not take up large disk space, it allows users to choose a variety of backup methods, including incremental backup, differential backup and compress backup images, delete useless historical backups and so on.
Here's an overall steps to take a full Windows 11 system backup with EaseUS free backup software.
Step 1. Launch EaseUS Todo Backup and choose "Create Backup" on the home page, click "Select backup contents".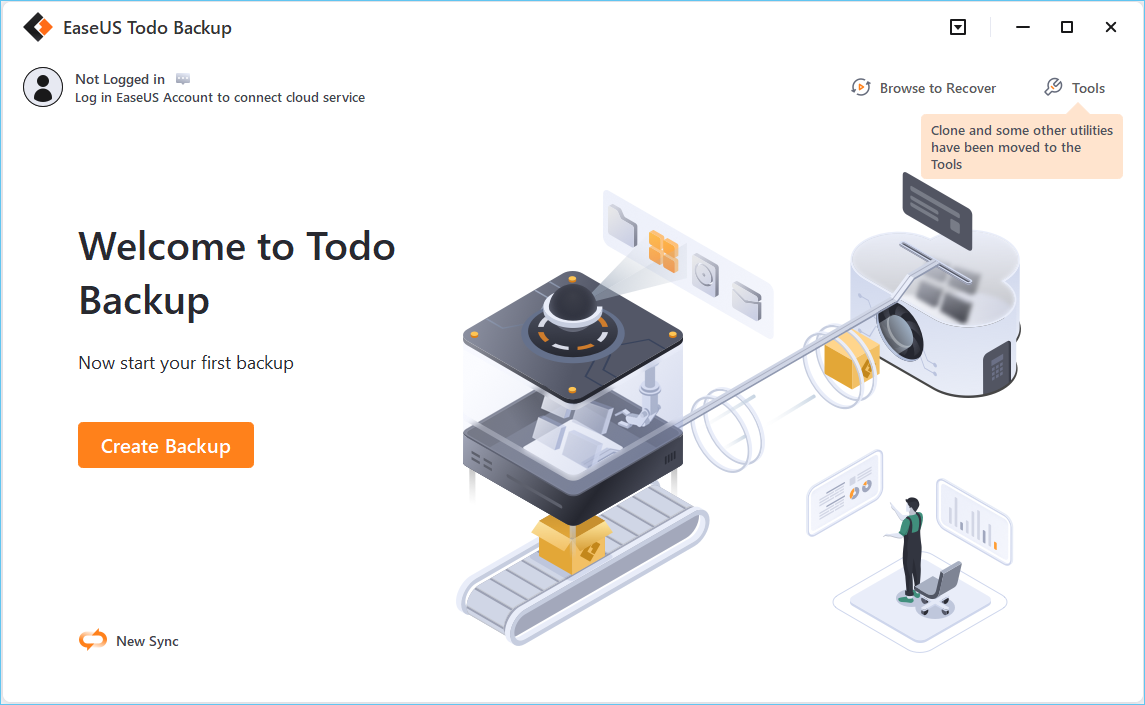 Step 2. Among the four available categories, click "OS" to start back up.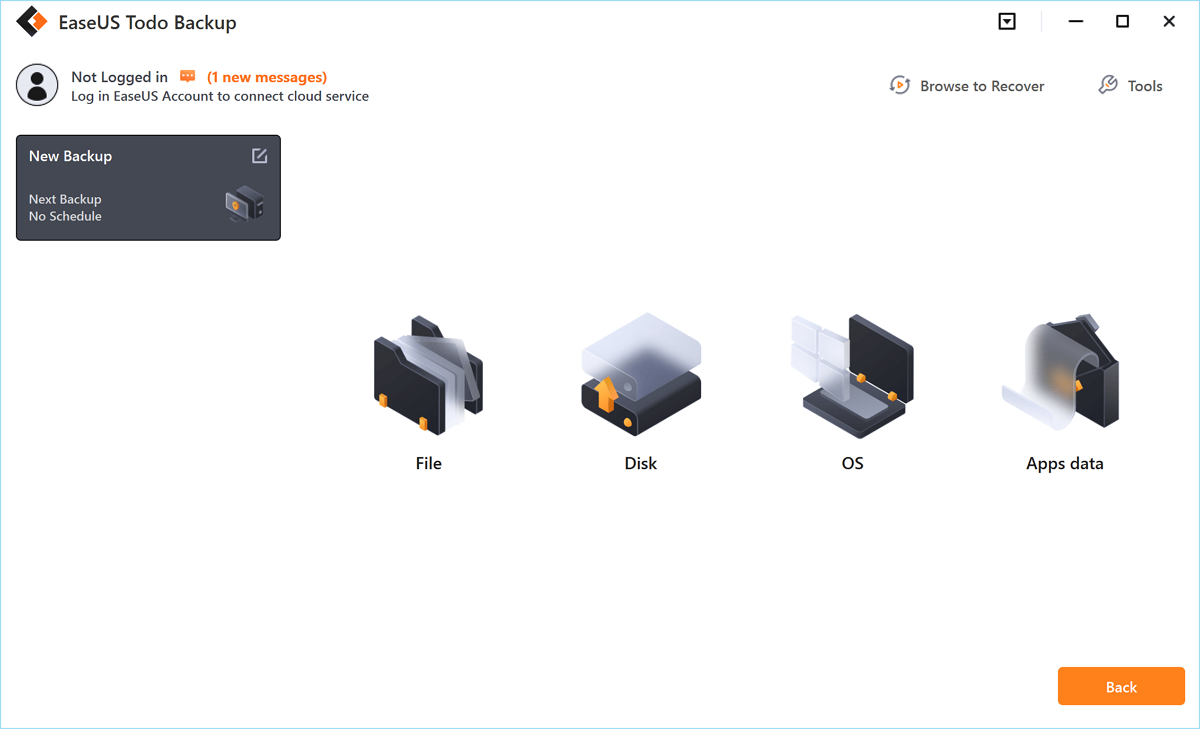 Step 3. The system partition will be automatically selected, you only need to select the location.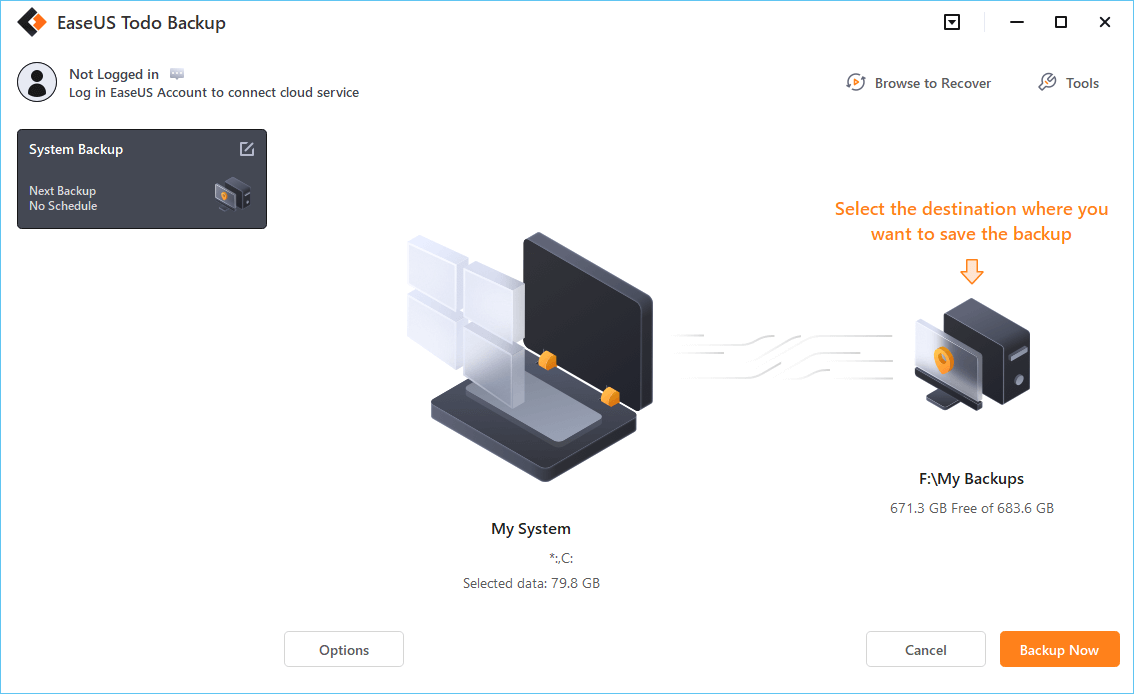 Step 4. Local Drive, Cloud, and NAS are available for you to save the backup file. You can also connect an external hard drive to preserve the system backup files.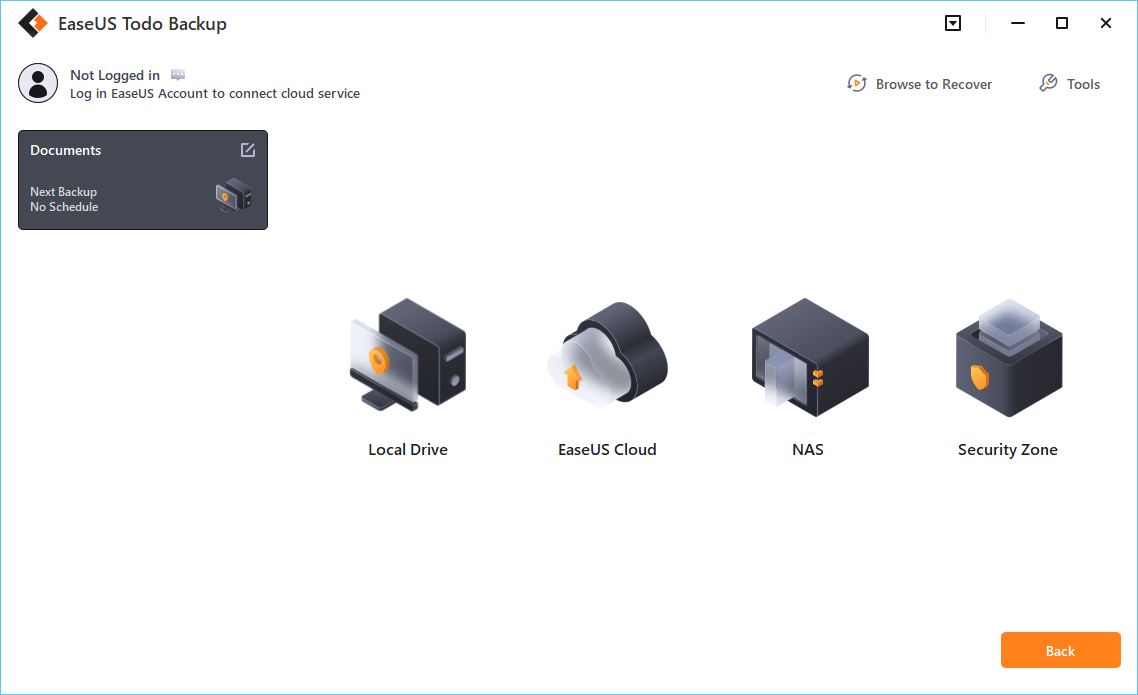 Step 5. You can customize the settings in "Options" at the left bottom. After that, click "Backup Now", and the process will begin.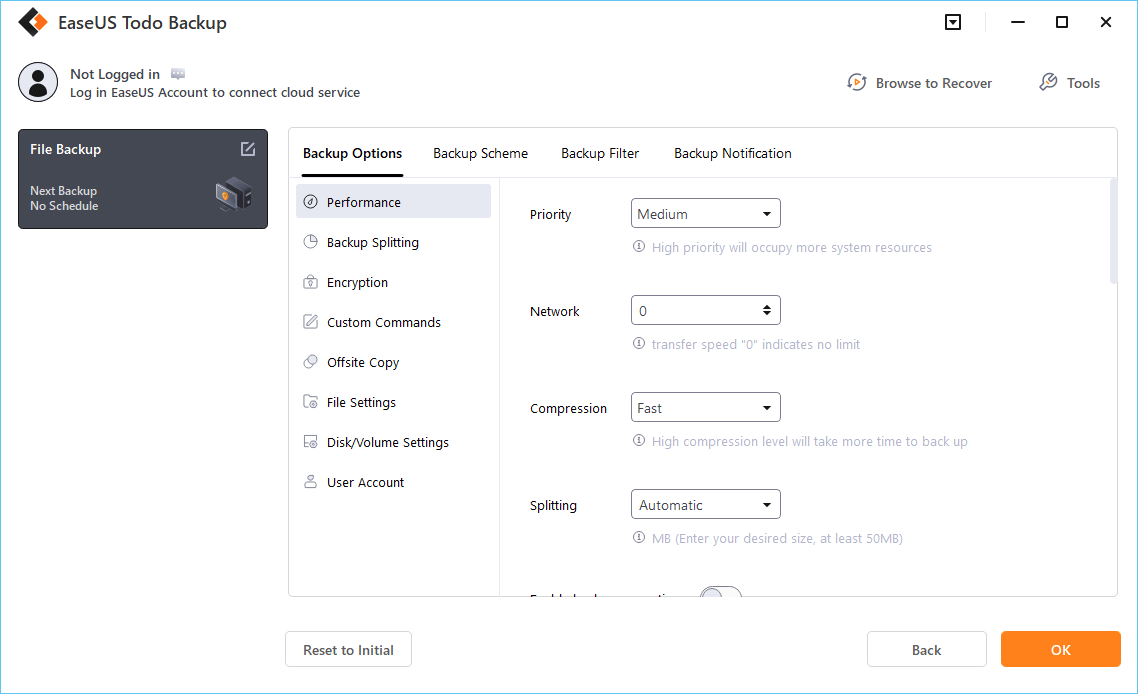 *After finishing the backup process, you can check the backup status, recover, open, or delete the backup by right-clicking the backup task on the left.
Daisy is the Senior editor of the writing team for EaseUS. She has been working in EaseUS for over ten years, starting from a technical writer to a team leader of the content group. As a professional author for over 10 years, she writes a lot to help people overcome their tech troubles.

Jean has been writing tech articles since she was graduated from university. She has been part of the EaseUS team for over 5 years. Her special focuses are data recovery, disk partitioning, data space optimization, data backup and Mac OS. By the way, she's an aviation fan!