Quick Navigation:
| Workable Solutions | Step-by-step Troubleshooting |
| --- | --- |
| Available Backup Options | The Windows Backup includes desktop, photos...Full steps |
| Recommended Software for Backups | EaseUS Todo Backup backups in three ways...Full steps |
| DIfferences between Two Backups | Protects data migration, clone disk or partition...Full steps |
Windows 11 was launched to meet the present demand for software technology. From 5th Oct 2021, Microsoft users were eligible to upgrade from Windows 10 to Windows 11. Most of the users take time to upgrade after going through the details of the latest version. Have you checked Windows 11 backup options? Read the article if you do not know much about Windows 11 backup options. We understand your needs and bring you the solution through our blog post. Keep reading!
As a backup option is a necessary measure for users, we must know the details about the Windows backup option before starting working. Within this framework, if you are planning to upgrade your Windows 10 to Windows 11, you must know the tip-to-toe features it offers you. Above all, the backup option is the central part as only it can save you from data loss which is again a vital threat to any user. Let's dig deep!
*Are you interested in the best antivirus software for Windows 11?
Are Windows 11 backup options missing?
When Microsoft declared the new version, it came with the whole package. Several features were added with the existing, and some were hidden and not mentioned in the official declaration. In Accounts, you'll find the Windows Backup page in the latest version. The newest backup settings are different from the previous version.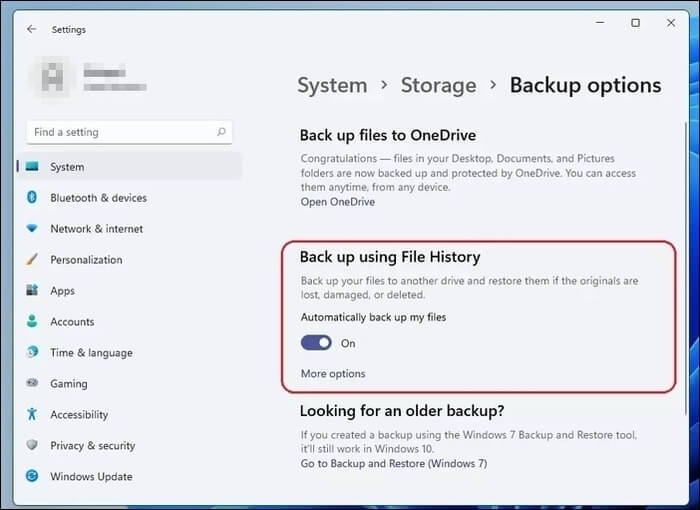 Therefore, we cannot say Windows 11 backup options are missing. Instead, we must say the new backup settings are not user-friendly, and there are a few flaws that do not meet the user's requirements. 
What are the backup options available in Windows 11?
As mentioned above, Windows 11 backup options are different from the previous one. So the setting is also different. Let's see what are available in Windows 11 backup options: 
When you open your Account, you'll notice the Windows Backup option. It includes OneDrive folder syncing, which is eligible for Desktop, Documents, and Photos; Remember my apps and Remember my Preferences are also included in the backup settings. 
The two primary options are missing here:
Backup of local files to external storage. 
Option to create a full backup. 
Here the twist is, you'll find these two options in the Storage page under Advanced Storage Settings. 
However, the latest version gives you the flexibility to access the Control Panel features. Hands-on users with the previous backup settings find it offbeat to manage backup files. 
Windows 11 doesn't bring File History through Windows Settings, and this option restrains the Add Custom Folder Option. It's again a limitation that Windows File History only backup Windows library folders.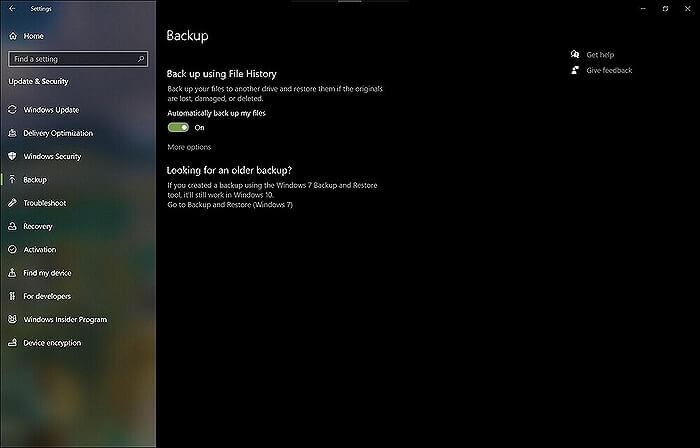 The backup and restore option is to recover the lost data from a crashed OS or the device. In Windows 11, the Restore and Backup settings come with an opportunity to create a system image of the whole system to the external storage. 
 Tip

It'll help you if you find Windows 11 unsuitable for you and want to go back to the previous version. 
You need a flexible yet advanced backup setting that assures you to retrieve the lost data if anything mishaps in the future. The latest version offers a complex backup option that doesn't suit your professional needs. In this scenario, you can opt out of a more brilliant backup tool that fits your needs and serves the purpose. 
Do you want a smart backup of files, hard drives, or Windows 11 OS? 
If you're looking for a tool that can provide you with better backup settings and protect your files and hard drives, we recommend EaseUS Todo Backup. Let's know more about the intelligent tool in detail. 
EaseUS Todo Backup for Windows 11
EaseUS Todo Backup is award-winning backup software that provides a complete backup option for free. It's available for Windows 11/10/8/7. You can create backup files or backup the entire system to safeguard the crucial data. Further, EaseUS offers 250GB of cloud storage to store your vital documents as a backup. Its Restore process gives you the flexibility to retrieve all your saved data. You can backup your data in three ways: System Backup, File Backup, and Partition/ Disk Backup. Its extensive features are user-friendly. 
The features
Backup to external hard drive
Backup your OS
Quick backup files
Schedule backup option
Network shared drive backup
The system, File, Disk, Outlook Email backup, and restore option
Backup option to Cloud ( Google Drive, Dropbox) 
Clone disk, migrate OS to SSD/HDD
How is EaseUS Todo Backup different from Windows 11 backup option? 
EaseUS Todo Backup is an ultimate data protection tool. In a broader aspect, it protects data and Windows migration. As Windows 11 backup option is missing significant data protection, EaseUS provides an easy backup and restore option. Further, it lets you clone disk or partition and Windows operating system between SSD and HDD. 
A smart backup tool like EaseUS lets you enable the settings of the scheduled backup option as long as you enter new data every day. Your PC needs a robust backup and restore option to save those data systematically. On the other hand, Windows 11 backup option is manually operated, and no schedule option is available. 
EaseUS offers 250 GB cloud storage for free to store all your essential data. It's a big deal as you can store all your vital data, which generally does not exceed more than 250GB. 
Once you install the program, there is no need to depend on the File history or backup and restore option of Windows. Enable the schedule backup option and enjoy working without tension as it'll save the information you feed into the system. 
EaseUS Todo Backup Is the Best Windows 11 Backup Option
Windows 11 backup options are unsatisfactory and do not match its previous version. It made a few changes that do not serve as an actual backup option in terms of saving or protecting the database of your PC. It would be better if you select the EaseUS Todo Backup tool that covers and protects your PC's database without any hassle. Your all storage is well protected with EaseUS Todo Backup.
And, take a backup of everything you care about on your computer is simple, fast, and secured.
Step 1. Open EaseUS Todo Backup and choose "Create Backup" on the home page, click "Select backup contents".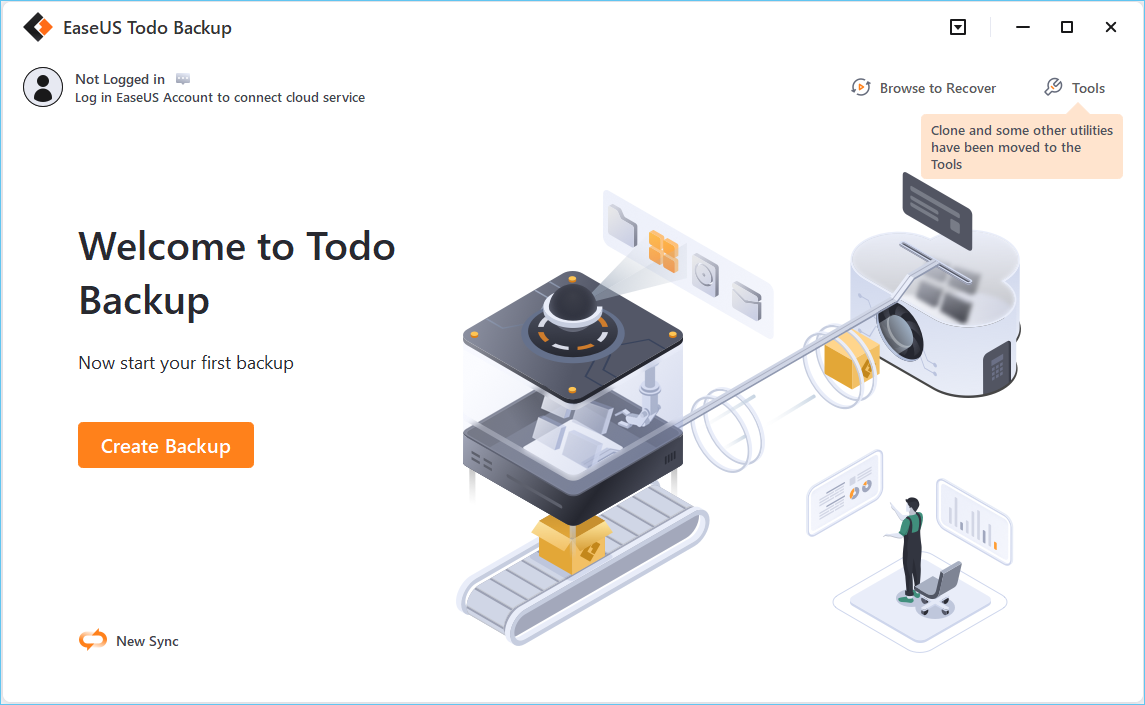 Step 2. As you want to back up your Disk, just click "Disk" to start back up.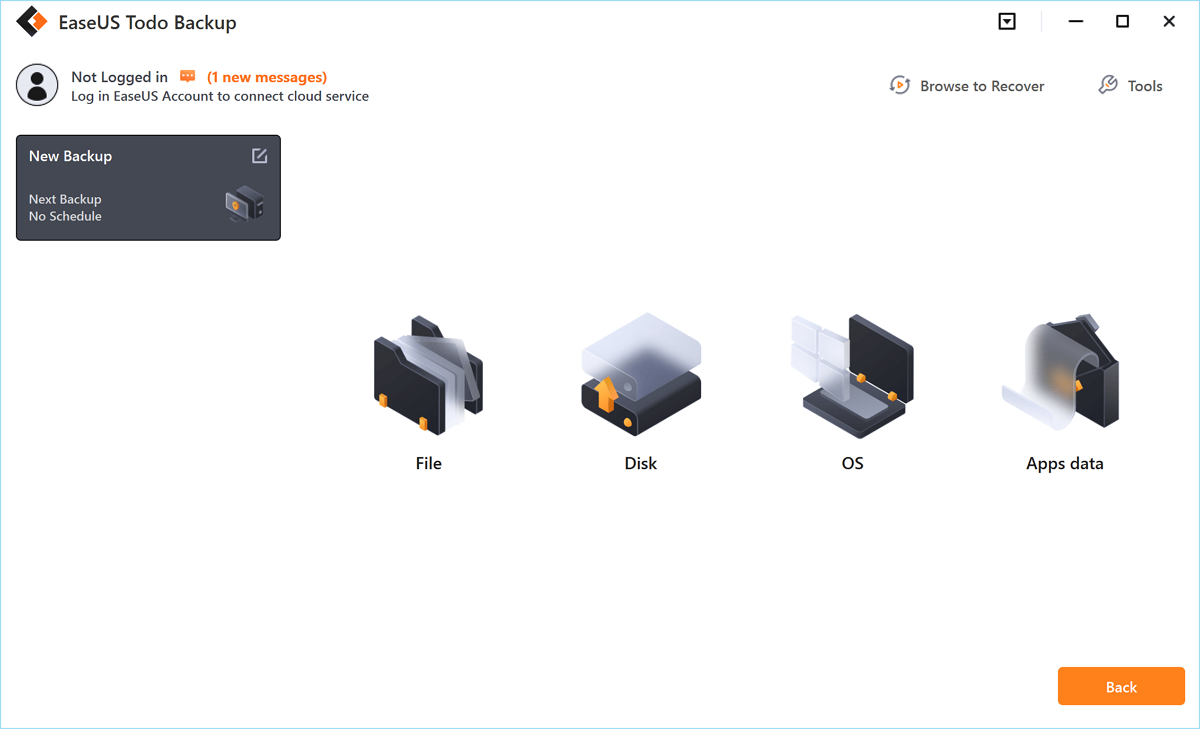 Step 3. EaseUS Todo Backup offers you options. You can choose to back up a whole disk or a certain partition as you need. And then click "OK".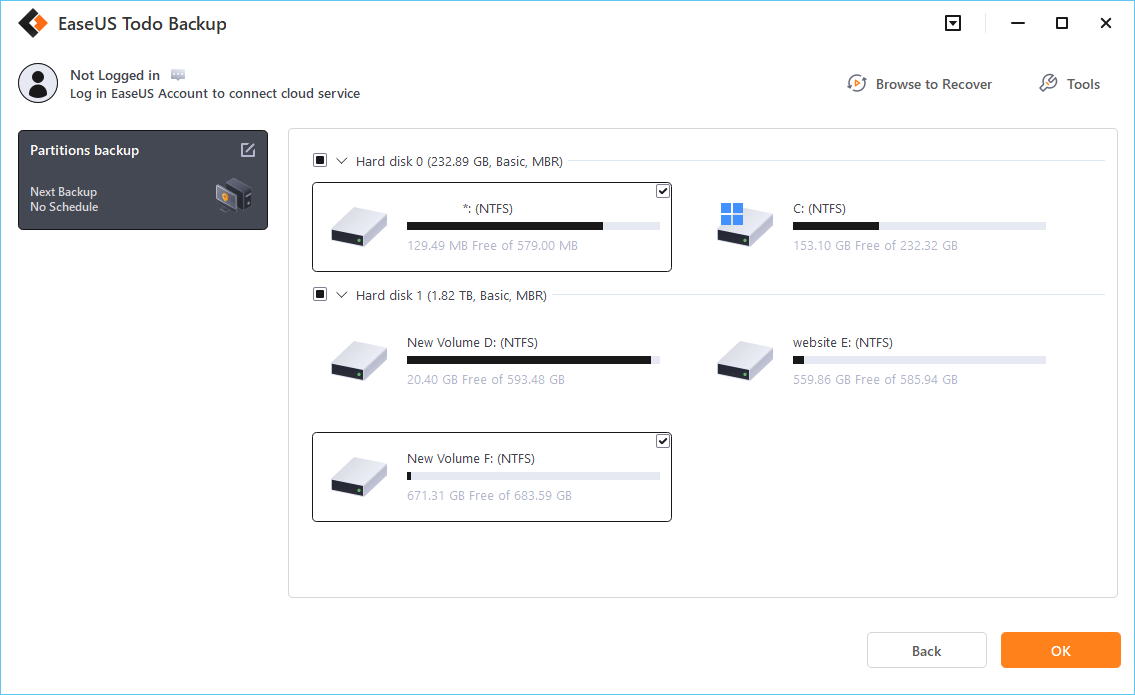 Step 4.  Select the destination where you want to save the backup. You can choose to save the disk to a local drive or to NAS.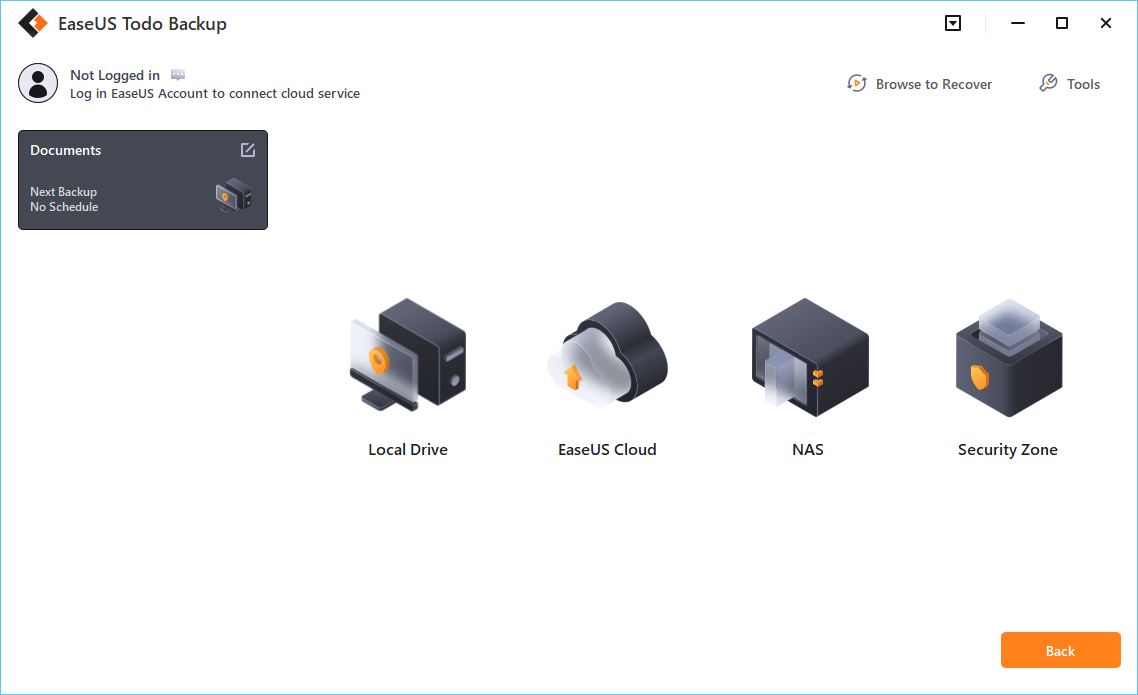 Step 5. Click "Backup Now", after the backup process is completed, you can right-click any one of the tasks to further manage your backup such as recover it, create an incremental backup, etc.
Daisy is the Senior editor of the writing team for EaseUS. She has been working in EaseUS for over ten years, starting from a technical writer to a team leader of the content group. As a professional author for over 10 years, she writes a lot to help people overcome their tech troubles.

Jean has been writing tech articles since she was graduated from university. She has been part of the EaseUS team for over 5 years. Her special focuses are data recovery, disk partitioning, data space optimization, data backup and Mac OS. By the way, she's an aviation fan!
Taking everything into consideration, we can say that EaseUS Todo Backup Home can offer you a little extra sense of security with a set of advanced tools. The interface provides quick adaptation, every process guiding you all the way through so you don't get stuck or further damage your system rather than keeping it safe.

 Read More

EaseUS Todo Backup Free lets you create backups of your important files or your entire computer through its streamlined interface. Just choose the backup type you'd like to get started, and let the program do the reset.

 Read More

EaseUS includes all the features I expect from backup software like versioning, incremental backups, and scheduling. For more advanced users, EaseUS allows you to install a pre-boot environment onto your hard drive so you can use it to restore files without burning a CD or putting it on an external USB drive.

 Read More

EaseUS Todo Backup
Smart backup tool for your files and entire computer in Windows 10/8/7.
Install Windows on Multiple Computers at Once? No Problem!
Learn how to install Windows 11/10/7 and special programs/software on a batch of computers. Use 10 minutes to do the 10 hours work without making a single mistake!
Get Free Solution!