Windows 10 Recovery Options and Tools (Free) : Create A Recovery Drive Step by Step
Updated by
Jean
on May 07, 2022
When you demand Windows 10 recovery, you're supposed to fix a system crash or boot drive corruption problem. The ability to recover Windows 10 depends on whether you've created a *system image beforehand, or whether you've created a recovery drive that we usually kept on a portable drive. Making either of the backup plans will help you restore a kaput Windows 10 operating system from it.

A system image, in short, is a snapshot or an exact copy of an entire hard drive. A system image is a complete backup of everything on your computer's hard drive...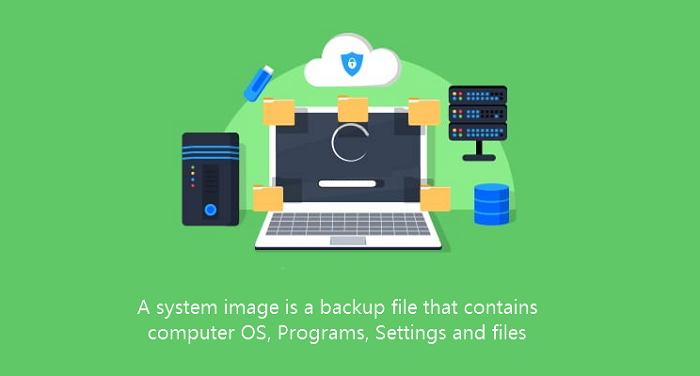 Windows 10 Recovery Options: Which Is Right for Me?
There are a bunch of Windows 10 recovery tools and options for you to recover a computer from a disaster without reinstalling Windows. As it is said, both a system backup image (namely a system restore point) and a recovery drive are workable. Only that the different Windows 10 recovery options you choose will decide what degree you can restore a system to. 
System Image vs Recovery Drive
Here's a basic comparison between a system image and a recovery drive:
A system image is a complete copy of a hard disk partition where Windows is installed (normally C: drive). That image usually contains the boot files, operating system, programs and user data. So, when your computer ran into problems and cannot boot, you can choose to restore from the backup image, and your computer will revert back to how it was when the image was created, including the exact system state and the programs and files that were backed up. 
While a recovery drive is created in a different way. Put simply, a recovery drive is a copy of your Windows 10 environment on another source, such as a DVD or USB drive. It's like a barebones version of a system image because it copies only the "recovery partition" with nothing else, so when you choose to restore a system via a recovery drive, it brings the system back to the factory condition, and the programs, updates and data will be removed during the restore process.
Best plan: Back up data and create a Windows 10 USB recovery drive
It seems that a system image can replace the role of a recovery drive, is it the fact? Not completely. First of all, a system image allows you to recover system to a working point when you created the backup, however, the files and programs have to be altered to an earlier state, too. Moreover, the disk space taken by a system image is usually much bigger than a recovery drive. Last but not the least, when your system corrupted out of luck, and totally unbootable, you must enter the Windows Recovery Environment to restore system via a Windows recovery drive.
Therefore, regarding the advantages of each way can bring us, the best way to protect your PC is to keep a separate data backup file and a recovery drive to a USB flash drive. In this way, when a disaster occurs, you can easily restore your computer without reinstalling Windows or losing necessary files.
Stage 1. Back up Everything You Care with EaseUS Todo Backup
Windows 10 has a native file backup tool for you to backup desired files and folders - File History. It's free, however, not a smart way. We choose a third-party free backup software for you to manage a daily file backup in an automatic and intelligent way. EaseUS Todo Backup is worth downloading if you request a complete and reliable backup for everything including hard drive/partition, file, OS, mail, etc.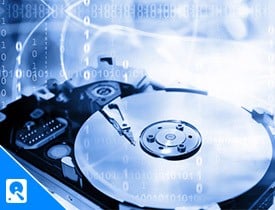 The computer backup procedure is all about several clicks. Follow the guide to make your own backup. Let's back up files, for example.
Step 1. To begin the backup process, click the Select backup contents button.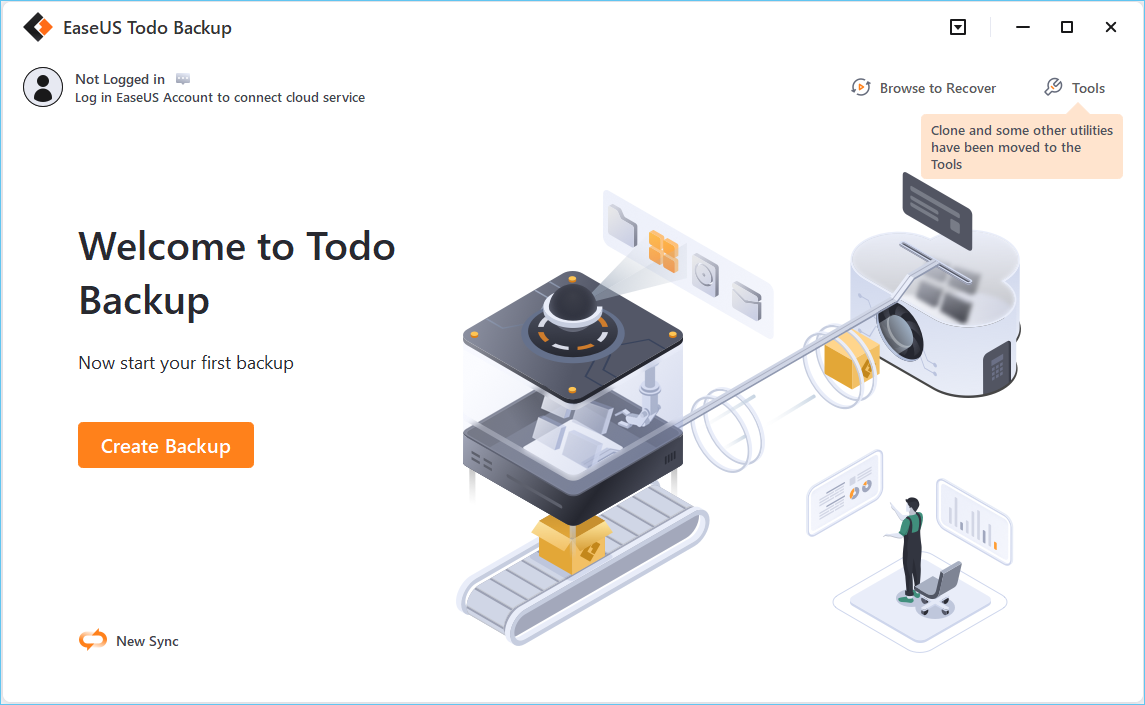 Step 2. Four data backup categories are listed: File, Disk, OS, and Mail.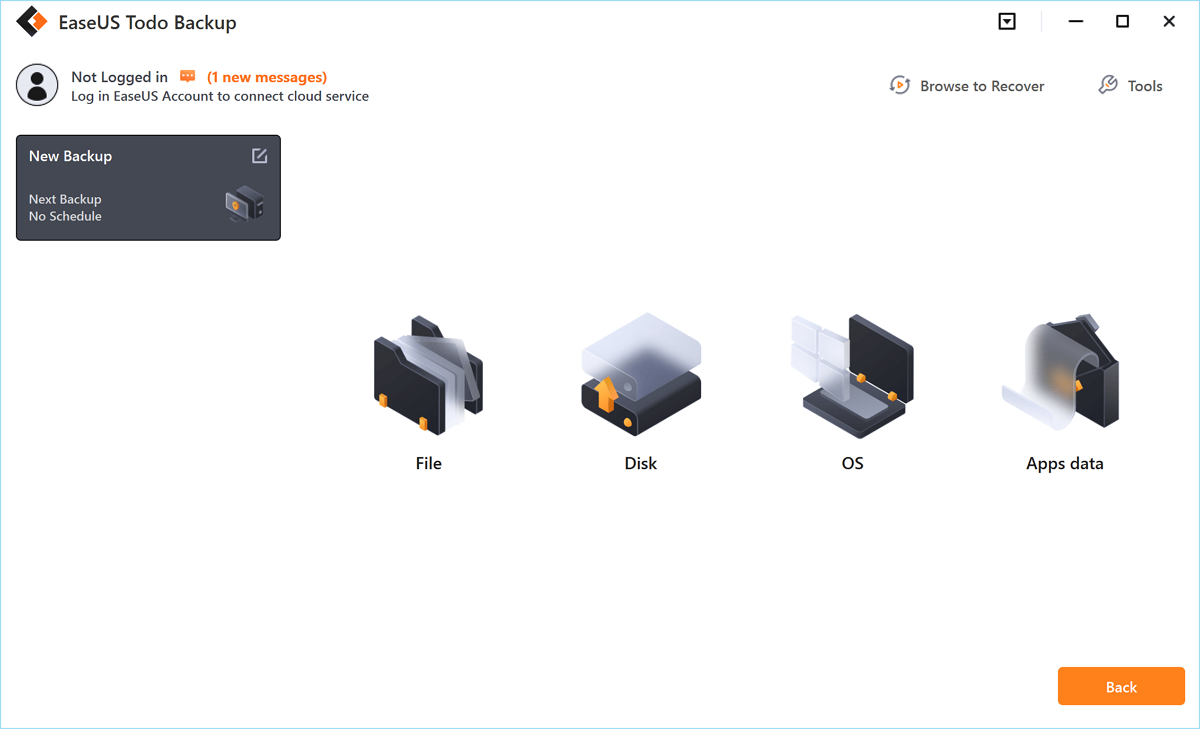 Step 3. Lists of both local and network files are shown on the left-hand side of the screen. Expanding the directory so that you can choose the files to back up.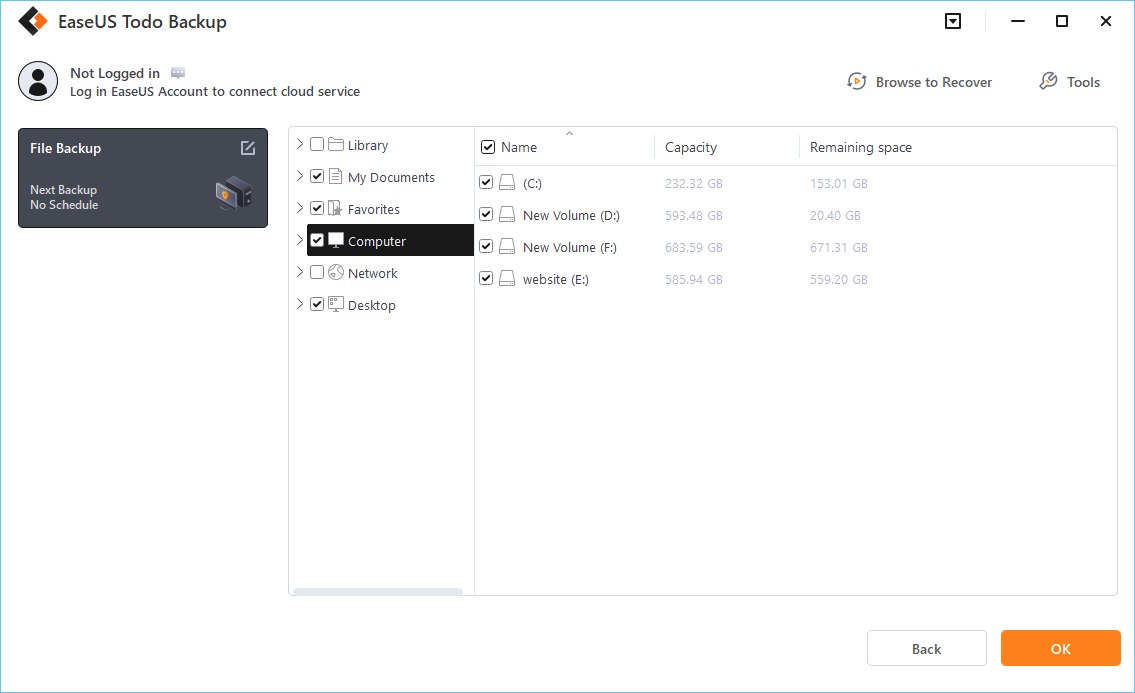 Step 4. Follow the guidance on the screen and choose the place where you want to store the back up.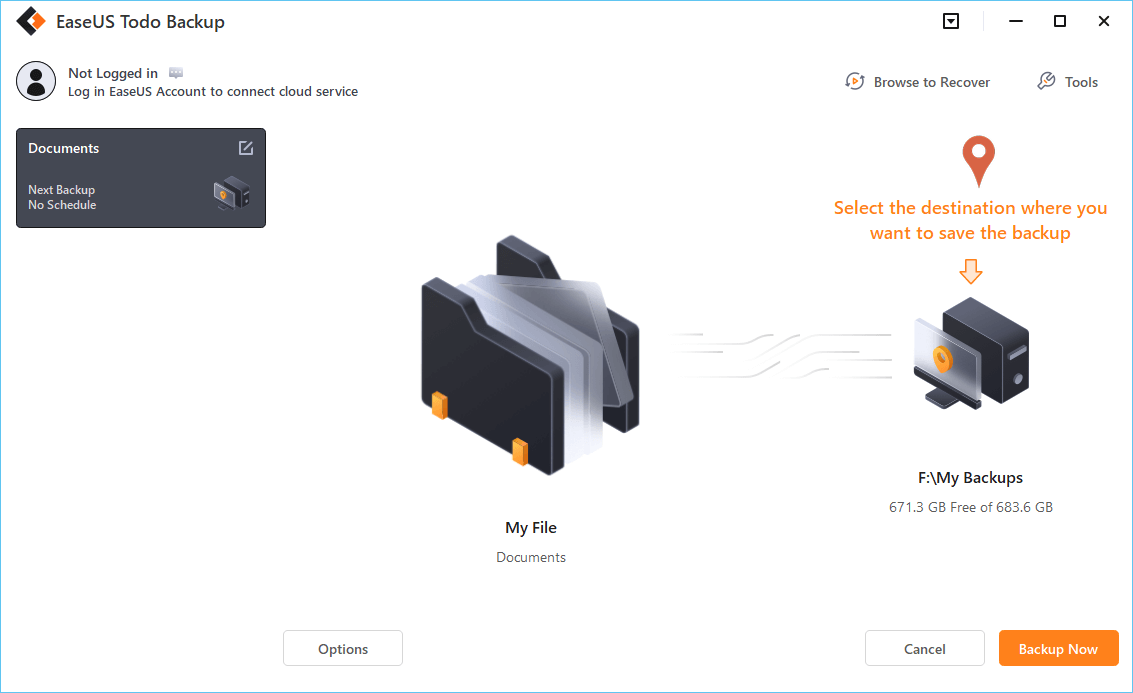 Make sure that the backup is encrypted and set the backup schedule by clicking Options in Backup Options. You can also choose to start the backup at a certain time in Backup Scheme by clicking Options. There are many other customizable options that you can look into.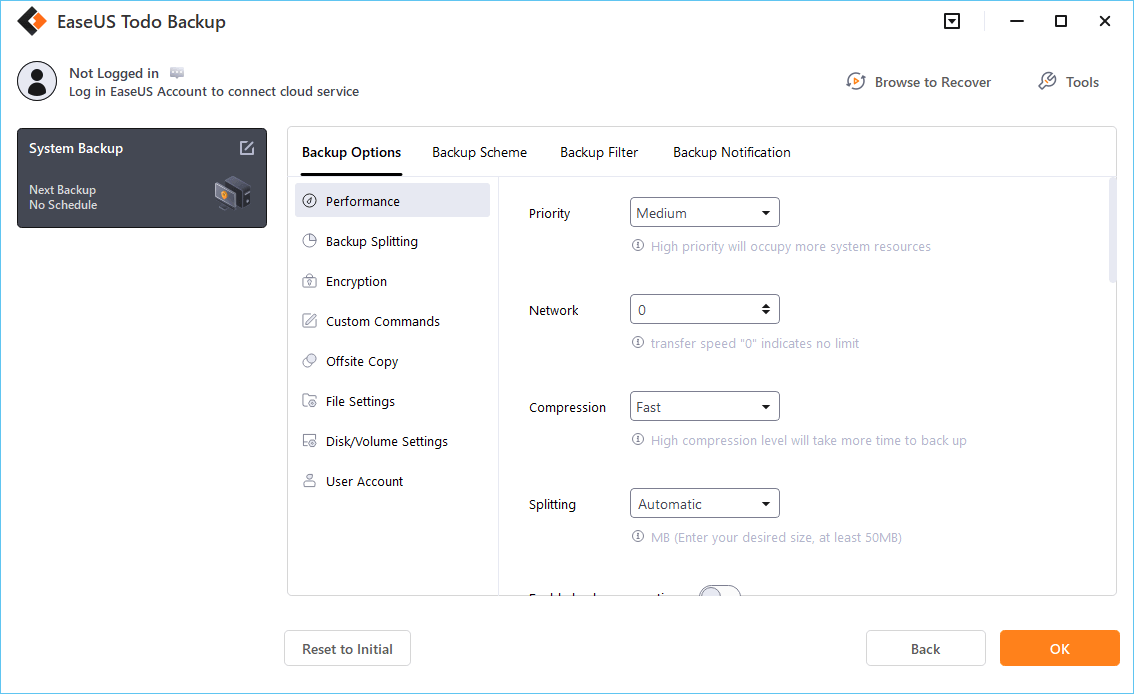 Step 5. You can store the backup file either on your computer, in EaseUS's cloud service, or on a network-attached storage device (NAS).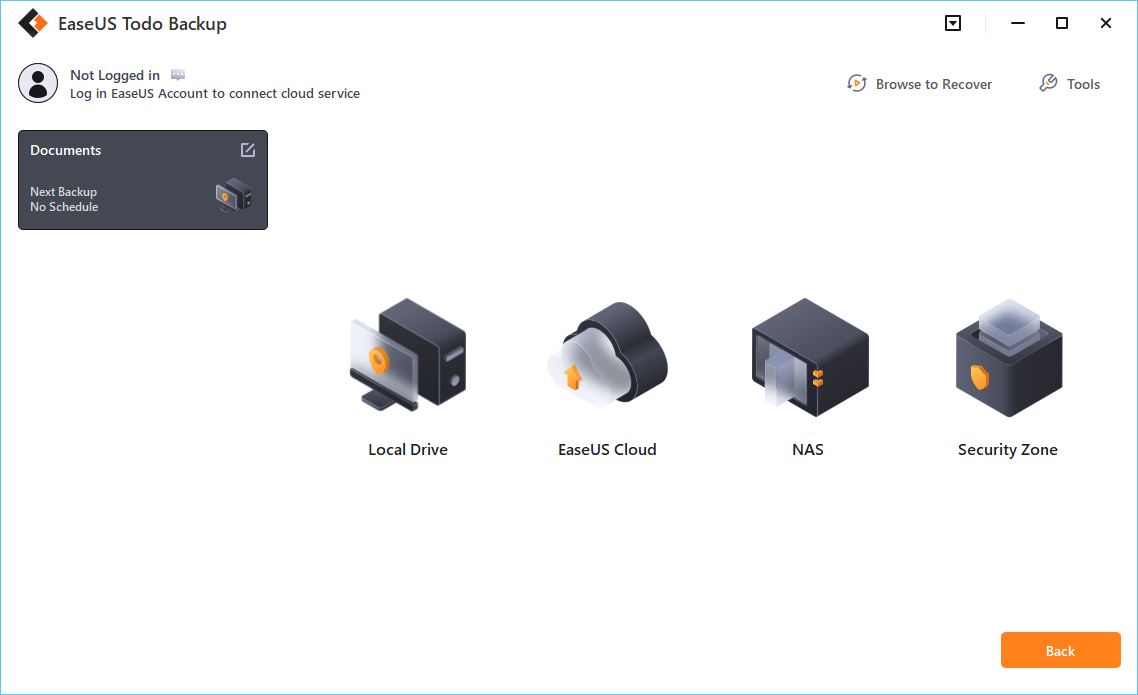 Step 6. EaseUS Todo Backup enables customers store backup copies of their files on a third-party cloud drive or on the company's own cloud storage.
If you want to back up your data on a third-party cloud drive, select Local Drive and scroll down to add Cloud Device. Then fill in your account information.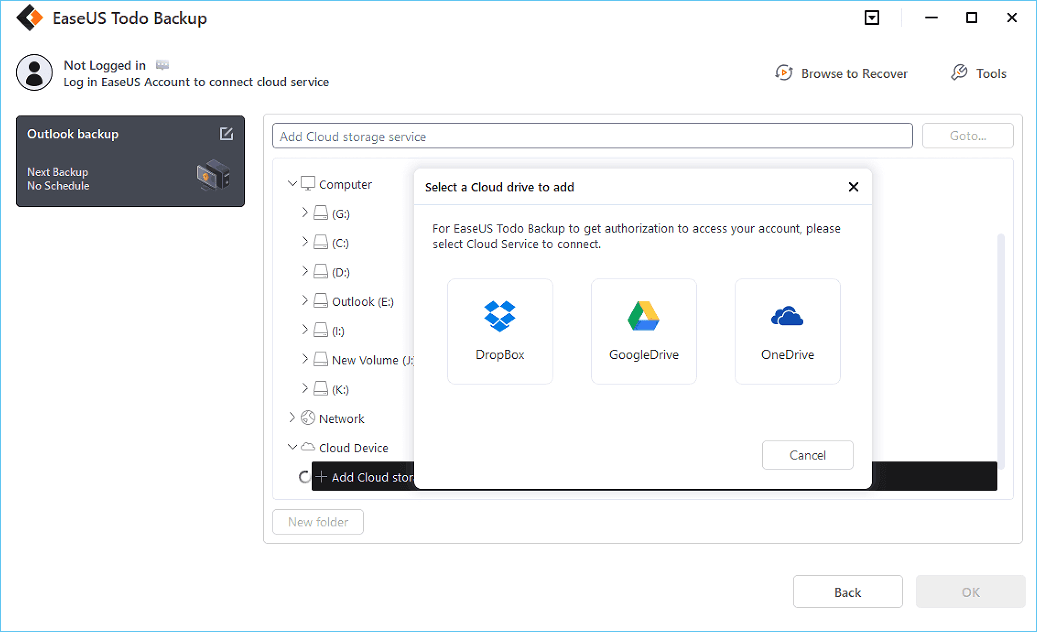 Click EaseUS Cloud, then sign up and log in with your EaseUS account if you wish to store backup files to EaseUS' own cloud storage service.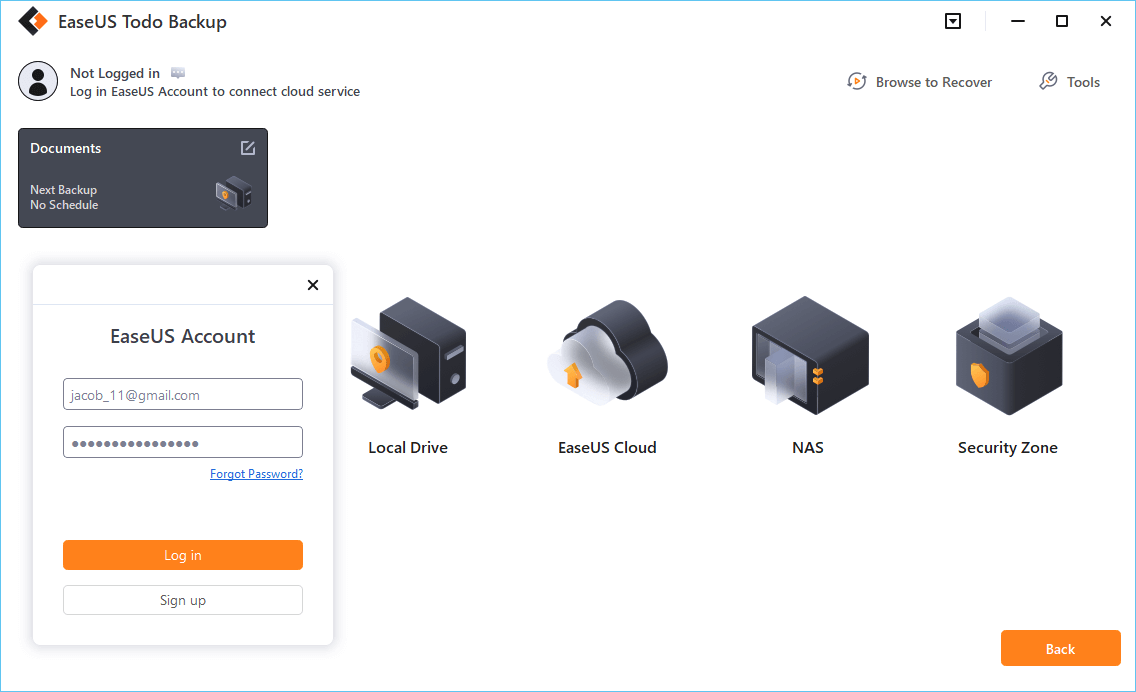 Step 7. Click on Backup Now to start a backup.  When the backup process is done, it will display as a card on the left-hand side of the screen. A right-click will let you see more about how to handle the backup job in more depth.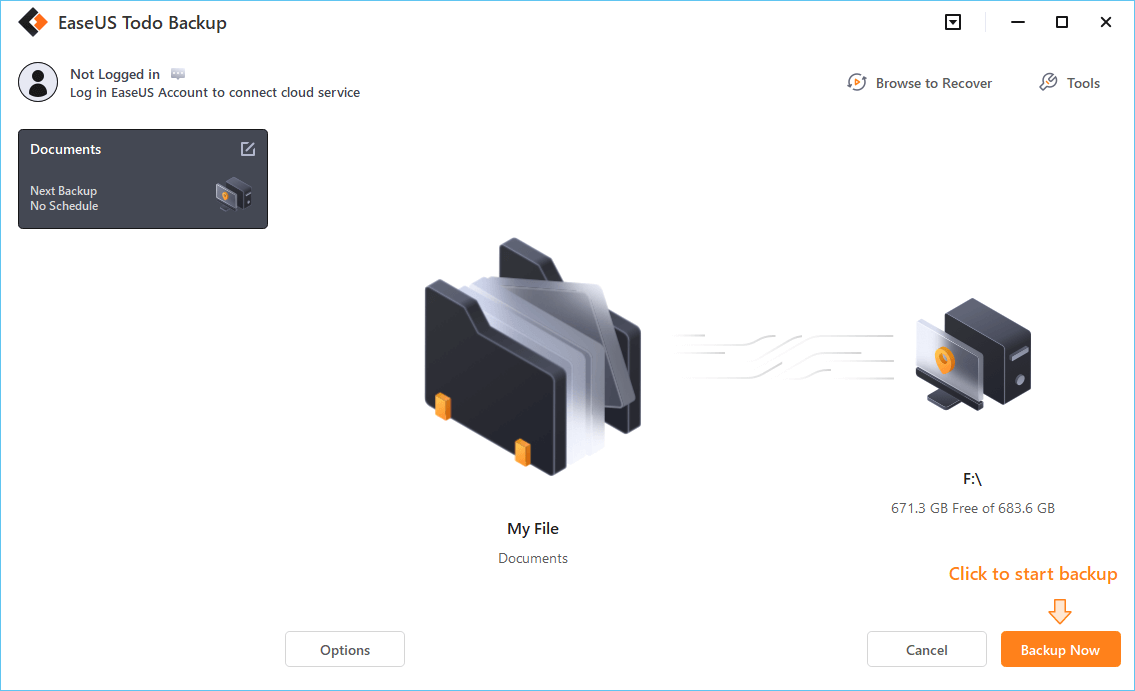 Stage 2. Create A Windows 10 Recovery Drive
To create a recovery drive, you should prepare an empty USB flash drive and connect it to your Windows 10 PC (Note that the recovery drive creation will erase data on the drive if there is any). You'll start with the Windows recovery media creator wizard to create a recovery drive on a USB flash drive, for example.
Step 1. Open Control Panel in Windows 10 and locate the "Recovery" option.
Step 2. You'll arrive at the Advanced recovery tools area, choose "Create a recovery drive".
Step 3. Tick the option "Back up system files to the recovery drive" if you wish to use the drive to reinstall Windows or restore a previous version of Windows. Click "Next".
Step 4. Wait until the wizard prepares to copy files to your flash drive.
Step 5. Select your USB flash drive as the recovery drive and click Next.
Step 6. Confirm the warning message that "everything on the drive will be deleted. If you have any personal files on this drive, make sure you've backed up the files" and click "Create".
Step 7. When the final message "The recovery drive is ready" appears, click "Finish".
How to Perform Windows 10 Recovery Through A USB Recovery Drive
In any case, you've suffered from a permanent system shutdown or crash, you can revive your computer to an original system state via the recovery drive you've created.
Step 1. Connect the recovery drive and turn on your PC.
Step 2. Select "Troubleshoot" and choose one recovery option among the three.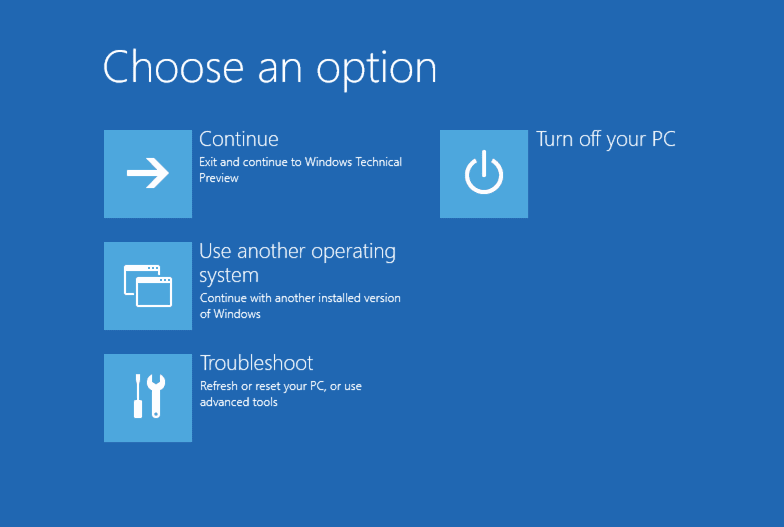 Restore from a system restore point by selecting "Advanced Options" > "System Restore". This will remove recently installed apps, drivers, and updates that might be causing your PC problems, but it won't affect your personal files.
Select "Reset this PC" and then choose to keep or remove your files.
Select "Recover from a drive". This will reinstall Windows 10, and it'll also remove your personal files, apps, and drivers you installed, and changes you made to settings.
How to Create A Recovery USB Drive for Another PC
Have you thought about using a recovery drive on another PC? Similarly, transfer your operating system from an office computer to a home computer. If this manner came true, you can operate two computers in totally the same OS environment. How to make it happen? Here, EaseUS Todo Backup can let you create a portable USB drive for Windows 10/8/7. With such a portable USB drive, you can boot a different computer but work in a copied OS through it. You'll upgrade the free version to the home version to enjoy the advanced feature.
USB requirements:
1. Check how much disk space is used for the system C drive. Let's assume 40GB. Then prepare a qualified USB drive, of which the disk capacity must be larger than 40GB.
2. Do you use an empty new USB drive or an old one? Make sure that all the important data has been safely transferred because the system clone will overwrite data on it completely.
3. Correctly connect the USB drive to your machine and make sure that Windows has detected it and assigned a drive letter to it.
Follow the overall process to create a portable Windows USB drive and boot from it:
Step 1. Launch EaseUS Todo Backup. Expand the Tools menu and click "System Clone".
Step 2. On the "System clone" window, the software will choose the system partition and boot partition by default. Just Choose the USB drive as the destination disk. Click on "Advanced options" and then "Create a portable windows USB Drive". Click "OK" and then "Next".
Step 3. You can preview or adjust the disk layout on the destination drive. If there is no problem, click "Proceed" and the software will start immediately cloning the default system partitions of your desktop/laptop to the USB drive. After the cloning process is over, you can safely plug the USB drive out.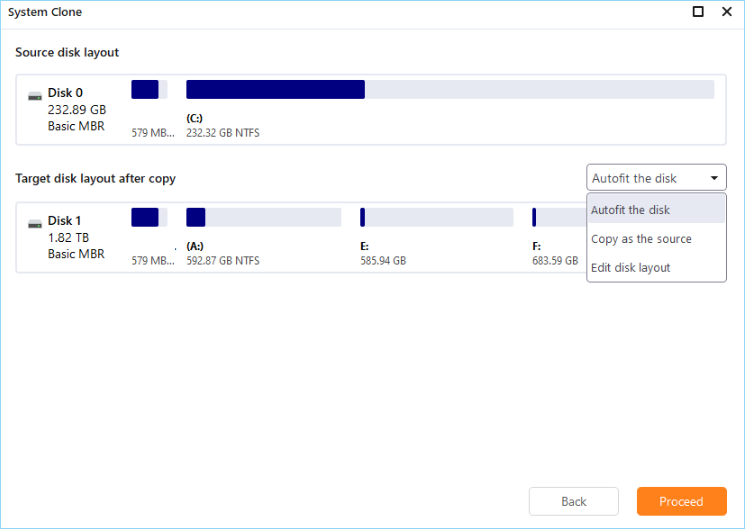 Step 4. Boot from the USB drive.
Connect your portable USB to the computer
Restart the computer and press "Del" to enter BIOS
Set the PC to boot from the portable USB by changing the boot order in BIOS under the "Boot" tab
Save changes and you'll see your system booting up from the USB drive
To Sum Up
There are a bunch of Windows 10 recovery tools and options for you to recover a computer from a disaster. To assist you best to choose the most efficient backup plan, we introduced EaseUS Todo Backup, which lets you create data backups in a smart way. In addition, It provides users with a unique function to create a portable USB drive that carries your operating system to any other computer. 
For a complete solution to Windows 10 recovery, we also focus on the details of creating a recovery drive by using the native Windows 10 recovery media creator, and how to perform Windows 10 recovery upon a system failure.

Author Jean has been writing tech articles since she was graduated from university. She has been part of the EaseUS team for over 5 years. Her special focuses are data recovery, disk partitioning, data space optimization, data backup and Mac OS. By the way, she's an aviation fan!
Taking everything into consideration, we can say that EaseUS Todo Backup Home can offer you a little extra sense of security with a set of advanced tools. The interface provides quick adaptation, every process guiding you all the way through so you don't get stuck or further damage your system rather than keeping it safe.

 Read More

EaseUS Todo Backup Free lets you create backups of your important files or your entire computer through its streamlined interface. Just choose the backup type you'd like to get started, and let the program do the reset.

 Read More

EaseUS includes all the features I expect from backup software like versioning, incremental backups, and scheduling. For more advanced users, EaseUS allows you to install a pre-boot environment onto your hard drive so you can use it to restore files without burning a CD or putting it on an external USB drive.

 Read More

EaseUS Todo Backup
Smart backup tool for your files and entire computer in Windows 10/8/7.
Install Windows on Multiple Computers at Once? No Problem!
Learn how to install Windows 11/10/7 and special programs/software on a batch of computers. Use 10 minutes to do the 10 hours work without making a single mistake!
Get Free Solution!