[2022 Full Guide] Windows 10 Factory Reset from Boot
Updated by
Jean
on May 07, 2022
Workable Solutions
Step-by-step Troubleshooting
1. Perform a Factory Reset

1. Factory Reset via recovery CD-ROM, USB...Full steps

2. Factory Reset via Recovery Partition...Full steps

2. Alternative Way to Restore

Launch EaseUS Todo Backup, click "Browse...Full steps
There are situations when using a Windows PC that you need to reset it to the same state as it was when it arrived. A clean slate is a must if you need to hand it over to someone else or plan to send it to the service center. Windows 10 offers a built-in feature that can wipe everything on the computer. This post guides on how you can perform Windows 10 factory reset from boot with step-by-step guidance.
What is Factory Reset in Windows 10?
Factory Reset, in general terms, means to wipe clean everything on the device. Windows 10 offers this feature as part of the OS, letting anyone with an admin account delete everything from the PC.
This feature performs a complete format, sector by sector, making sure the data on the PC cannot be retrieved by using any data recovery software.
When Do We Need to Perform Windows 10 Factory Reset from Boot?
While the feature is also available from within Windows, we are talking about performing a factory reset from the Boot. It simply means if your PC is not accessible the usual way, and you need to delete all the data, you need to perform Windows 10 factory reset from Boot.
You can also use this method in other scenarios. It includes handling over the PC to a service center, selling your device to someone, and making sure the data is not accessible anymore.
Windows 10 Factory Reset is offered as part of the Advanced Recovery, which can be accessed by booting the PC using a recovery disk or bootable USB drive.
What happens if you reset your computer to factory settings?
Now that you know what it can do, it is equally important to understand and know what happens when you factory reset the Windows PC. Here is the list:
Removes all the apps, data, files, and user accounts
The hard drive is completely erased.
Reinstalls Windows that came with the OEM or was initially installed.
If you have access to Windows PC before performing the factory reset, you must sync everything and take a backup of anything locally installed or available.
Guide: How to Perform a Factory Reset From a Bootable Recovery Drive in Windows 10
There are two ways to perform a factory reset—Using a Bootable Media or Recovery Partition. While the former is handy when you want to keep to the latest version of Windows, the latter comes in hand as you don't need to prepare a recovery drive but may roll back to an older version of Windows or the Windows with which the Laptop or PC came preinstalled.
Factory Reset via recovery CD-ROM, USB flash drive
Step 1:  Before moving ahead, make sure you have a USB flash drive or any media with at least 16 GB of storage space. Next, Download Windows 10 Installation Media from Microsoft Website, and run the installer.
Step 2: It will then prompt if you want to upgrade or create bootable media. Select the later, and then choose USB from the list, and click Next.
Step 3: Post this, the wizard will copy all the necessary files and make the USB bootable. Make sure not to use the USB drive for anything else.
Step 4: Boot into the BIOS/UEFI and set the first boot device as USB. Insert the USB drive and restart the PC. The computer should now boot from the USB Drive.
Step 5: While you will get a regular Windows 10 Installation screen, look for the Repair your PC option at the bottom left of the Windows 10 Setup screen.
Step 6: When you click on Repair, it will take you to the advanced recovery screen. Here you can select Troubleshoot > Reset This PC.
Step 7: You will then be prompted with two options—Keep the files or Remove everything and reinstall Windows. Select remove everything, and let the wizard complete the process.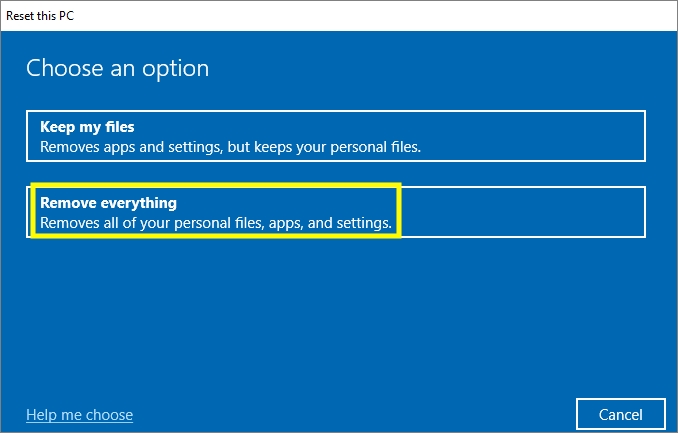 Once the setup is complete, the PC will back to the first time setup phase, and you can then power down.
Factory Reset via Recovery Partition
This method will differ for every OEM. Most of the PCs or Laptops which come preinstalled with Windows have a recovery partition. You can initiate the recovery process through a custom tool which is different for every company.
That said, there is not much difference between using the Recovery Partition or USB drive method except that the OEM software comes into the picture.
Step 1: Restart the computer and press a specific key to bring up the Recovery screen. It can be any of the Fn Keys registered for this. Please check your OEM documentation to know the right combination.
Step 2: When in the Recovery screen, select Troubleshoot and then Recovery option. For Dell, it is labeled as Dell Backup and Recovery. Similarly, for HP, it is HP Recovery Manager and so on.
Step 3: It will then reset the PC with a clear warning that the process will delete everything and reinstall Windows.
Once the process completes, the PC will restart, and you should see the setup screen.
How to Restore Windows 10 Without Data Loss
If all you want is to get back to a working state, you can choose to Restore instead of Reset. While Reset completely wipes of everything, Restore can still retain most of the files. Here are some of the top reasons why you should restore instead of Reset or any other method.

Windows 10 Reset vs Clean Install
At most times, users will not see any difference between Windows 10 reset and clean install. Here we list the features of these two options to help you...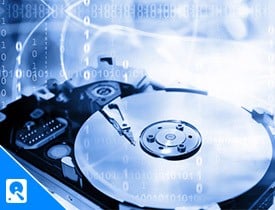 When you restore, Windows 10 rolls back to an earlier state which could be updated rather quickly. The OEMs method will not be the latest version of Windows, and there will be a lot of post-installation work that includes driver and application installation.
While both USB and OEM method works, it is the cumbersome method, and in some PCs, it may take hours to restore, which should have been minutes jobs. So, it is better to use System Restore as it is a simple method and works a lot faster.
Using third-party software can also be a great option to restore a problematic operating system to a working state without losing the previously created files and installed programs. It can be using a System Image or keeping track of changes and restoring to what is needed.
Creating backup is also more accessible as the restoration process will be a lot faster.
Alternative Way to Restore Windows 10 to a Previous State - EaseUS Todo Backup
EaseUS Todo Backup software is a compelling software that can be your one-stop tool for all kinds of backups and later to restore.
Features in Creating System Backups
Data backup on disk or partition
System Backup where the OS is installed
File Backup with schedule and image reserve strategy
Email Backup
Smart Backup
How to Restore Using EaseUS Todo Backup
Before we go ahead and restore, you must have a Windows 10 system backup in place. In this guide, I will share how you can restore Windows from the previous system backup when needed.
*Try to boot the computer with the EaseUS Todo Backup emergency disk to accomplish system recovery on a non-bootable machine..
Step 1. Click Browse to Recover to luanch EaseUS Todo Backup.
Step 2. Navigate to the backup location, and then select the system backup file you need. (The backup file created by EaseUS Todo Backup is a pbd file.)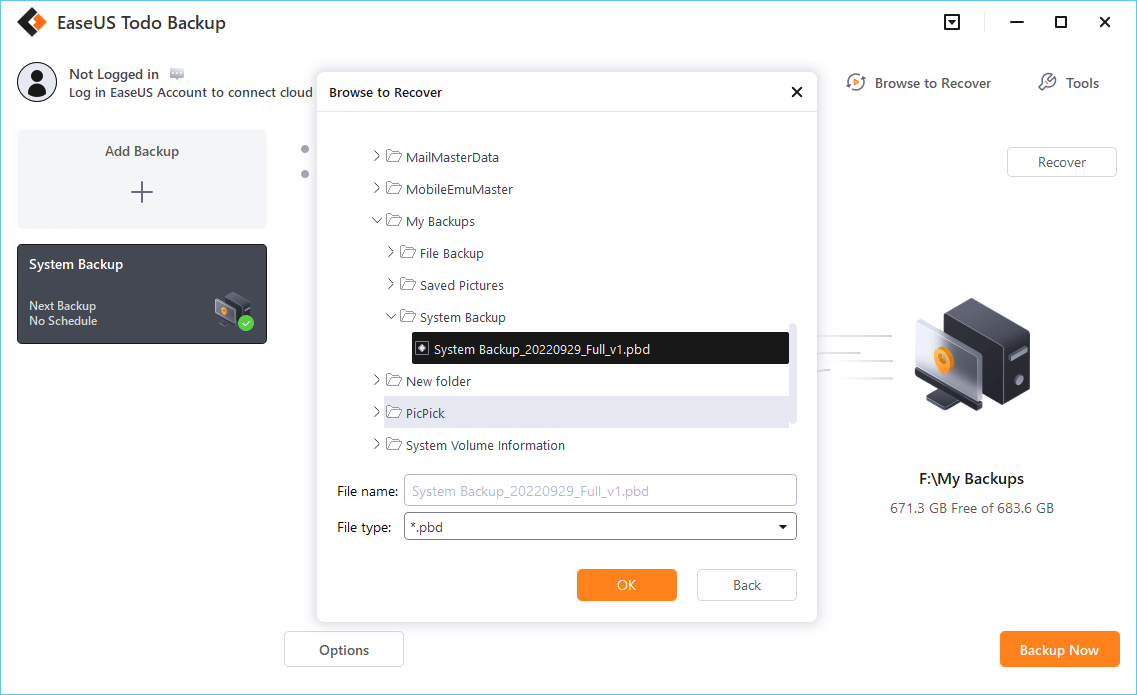 Step 3. Select a recovery disk. Verify that the partition styles on the source and recovery disks are same.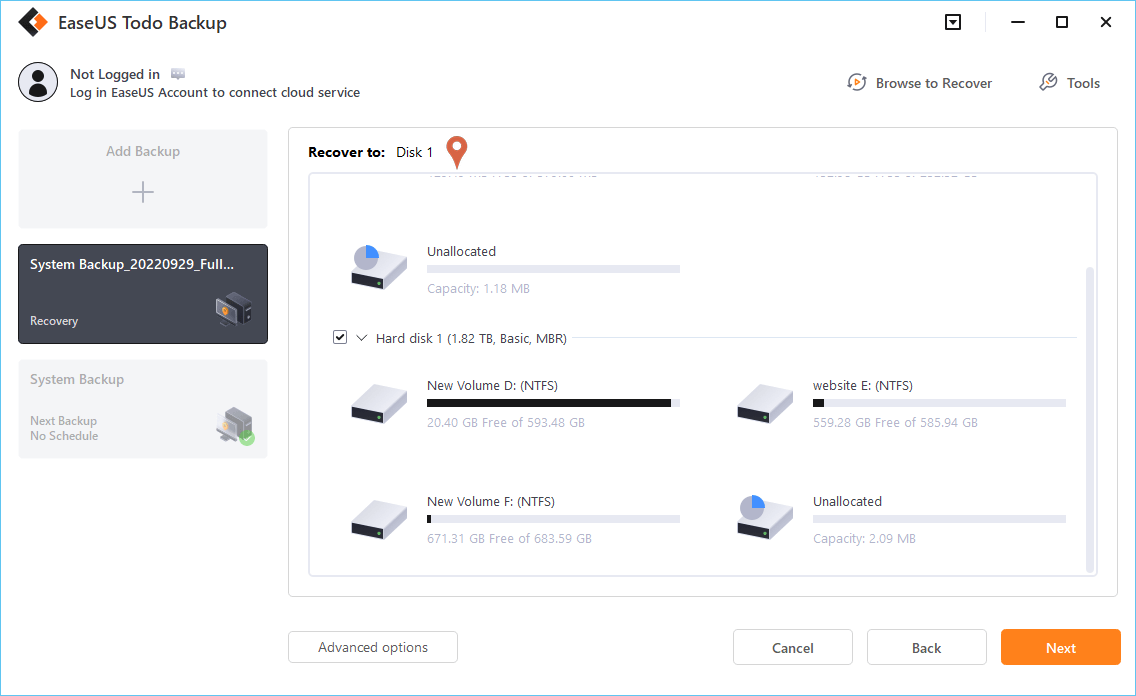 Step 4. You may change the disk layout to suit your requirements. Then, to begin system backup recovery, select Proceed.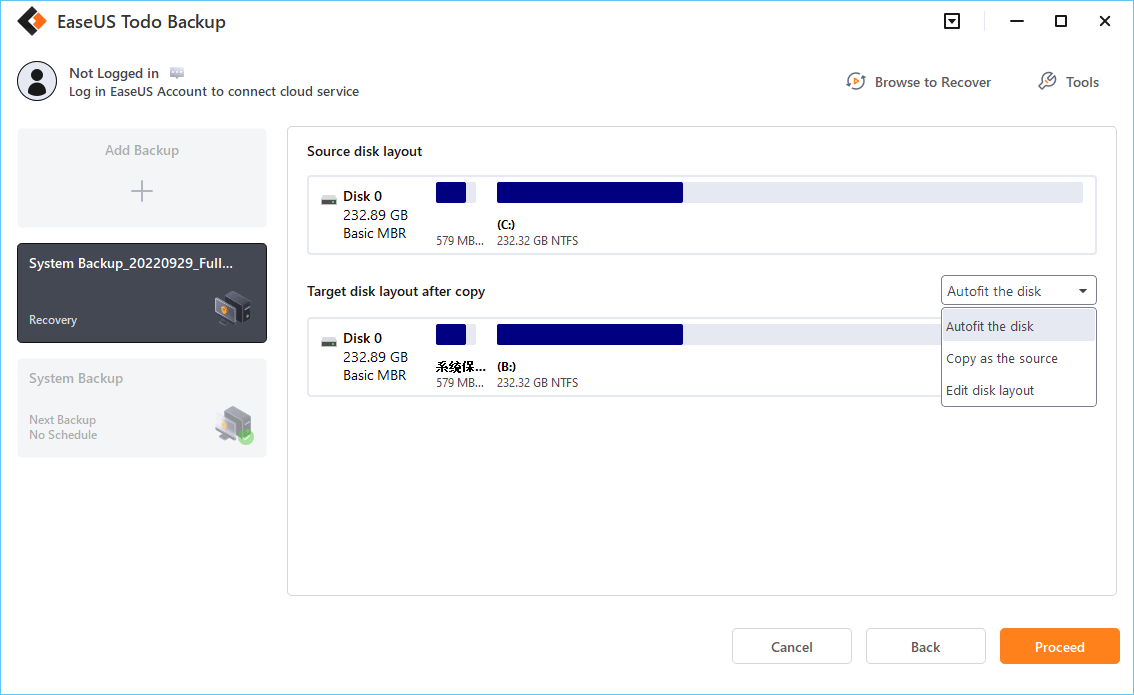 Author Jean has been writing tech articles since she was graduated from university. She has been part of the EaseUS team for over 5 years. Her special focuses are data recovery, disk partitioning, data space optimization, data backup and Mac OS. By the way, she's an aviation fan!
Taking everything into consideration, we can say that EaseUS Todo Backup Home can offer you a little extra sense of security with a set of advanced tools. The interface provides quick adaptation, every process guiding you all the way through so you don't get stuck or further damage your system rather than keeping it safe.

 Read More

EaseUS Todo Backup Free lets you create backups of your important files or your entire computer through its streamlined interface. Just choose the backup type you'd like to get started, and let the program do the reset.

 Read More

EaseUS includes all the features I expect from backup software like versioning, incremental backups, and scheduling. For more advanced users, EaseUS allows you to install a pre-boot environment onto your hard drive so you can use it to restore files without burning a CD or putting it on an external USB drive.

 Read More

EaseUS Todo Backup
Smart backup tool for your files and entire computer in Windows 10/8/7.
Install Windows on Multiple Computers at Once? No Problem!
Learn how to install Windows 11/10/7 and special programs/software on a batch of computers. Use 10 minutes to do the 10 hours work without making a single mistake!
Get Free Solution!