What is Folder Syncing on Windows 10? Sync, Mirror and Backup Guide
Updated by
Jean
on May 07, 2022
| Workable Solutions | Step-by-step Troubleshooting |
| --- | --- |
|  Backup Guide | For the first time you use EaseUS Todo Backup to back up files, click Create backup...Full steps |
What Does Folder Syncing Do on Windows 10?
On Windows 10 you can set up a OneDrive folder on your computer, this will cause the folder to always be in sync with the cloud storage. When a folder is synced, it means that all changes made to the folder will be reflected on all syncing storage locations. When used with cloud storage like OneDrive, it allows you to easily transfer and access files from other devices such as phones.

How to Fix OneDrive Not Synching Problem?
Find solutions to get rid of the OneDrive not syncing error on Windows devices without losing any files. Check the state of onedrive on your computer and follow the right fixes to make OneDrive sync files again..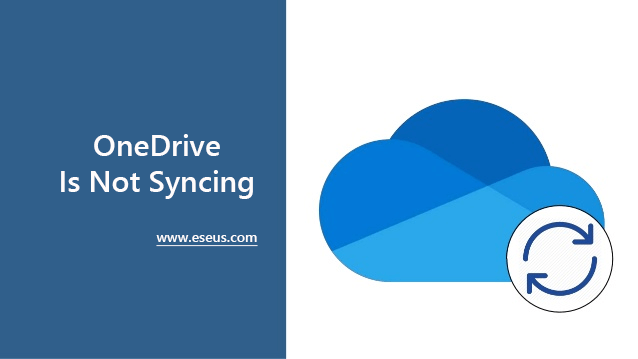 Syncing folders will allow you to use the same files on multiple devices without the need for manual data transfer. All devices connected to the internet will automatically update the synced folder to match any changes done to the shared files.
When syncing between devices, you have to confirm that the devices are in sync when making edits. If the devices aren't synced when you save your changes, you may find that other devices are still using an older version of the file. For cloud storage, this becomes less of an issue as the updated files can be downloaded from the cloud whenever needed without requiring direct connection to the device making changes.
While syncing through cloud storage is the most versatile method, you may encounter storage limits if you are using a free account plan. This will cause newly added files to not be synced to other devices. Cloud services generally allow you to only delete files in the synced folder locally, so the file will still be present on other devices. You should still ensure no accidental deletion are done.
Sync vs. Mirror vs. Backup: What's The Difference?
Sync
While these terms are sometimes interchangeable, there are notable differences that you should note before selecting the operation most suitable for your needs.
When folders are synced, all changes will be reflected both ways. This means changes made in any of the synced folders will be updated across the network. This is useful for working on the same files from multiple devices such as in a team project.
Mirror
On the other hand, folders can be Mirrored. This operation will have a source folder and a destination folder. Changes can only be made on the source folder, which will be updated on the destination. However, you cannot make any changes to the source folder from the destination. This is important when the source folder is critical and needs to be protected from accidental or unwanted changes.
Backup
Both the aforementioned operations are similar as they automatically reflect changes made to other folders in the network. However, when you want to keep backups you should make sure no other changes are made to the backup after it's been created. The purpose of a backup is to store a copy of the files and folder so that it can be restored in case of issues such as accidental deletion or if you want to revert to an older version of a file. If your backup folder has been in sync with the source folder, you will find that the contents of both folders are identical therefore making the backup useless.
Which Way Is the Best to Backup Folders?
As noted above, folders syncing and mirroring have different use cases that are mostly for ease of file access on other devices. But when it comes to keeping a secure copy of a folder, it's recommended that you create separate backups instead of syncing so that the backups will always be available in the same state as they were when created.
We recommend that you use EaseUS Todo Backup to manage your important data and keep it secure from any potential issues. This easy-to-use Windows backup and recovery software gives you access to many powerful backup features that can be utilized by computer beginners, such as:
Automatic backup
EaseUS Todo Backup supports automatic backup scheduling, in which you can set the software to automatically create new backups in intervals. To save space, you can also automatically delete older backups as new ones are created.
System backup
Apart from backing up folders or partitions, you can create backups of the operating system in case of severe issues such as disk failure or OS crash. As the Windows operating system is backed up along with user settings, the recovery process can be done from a bootable backup.
Smart backup
For important files that are often used such as in the situations mentioned above, you can use the Smart Backup feature to let EaseUS Todo Backup automatically manage the file for you. Backups will be created immediately as changes are made to the file. This feature will ensure that your files are always protected and the latest versions of the file are kept as a backup, allowing you easy access to the file at any time in any situation.
Guide - How to backup files and folders with EaseUS Todo Backup
Step 1. To initiate a backup, click the Select backup contents option.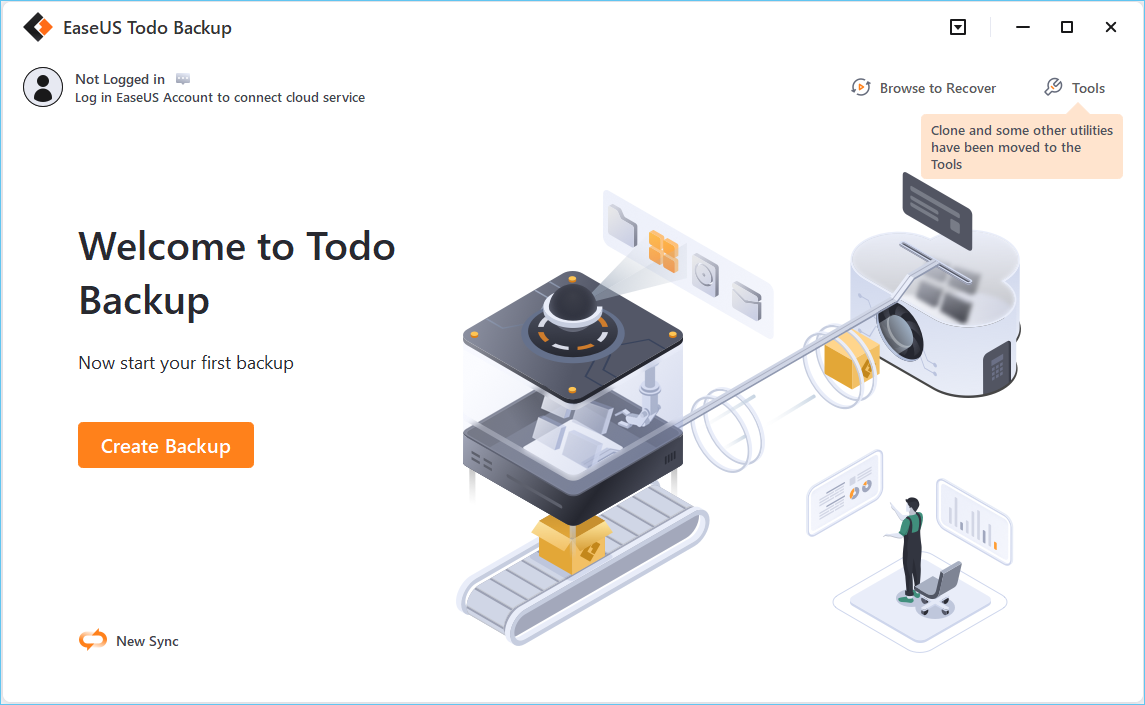 Step 2. There are four data backup categories, File, Disk, OS, and Mail, click File.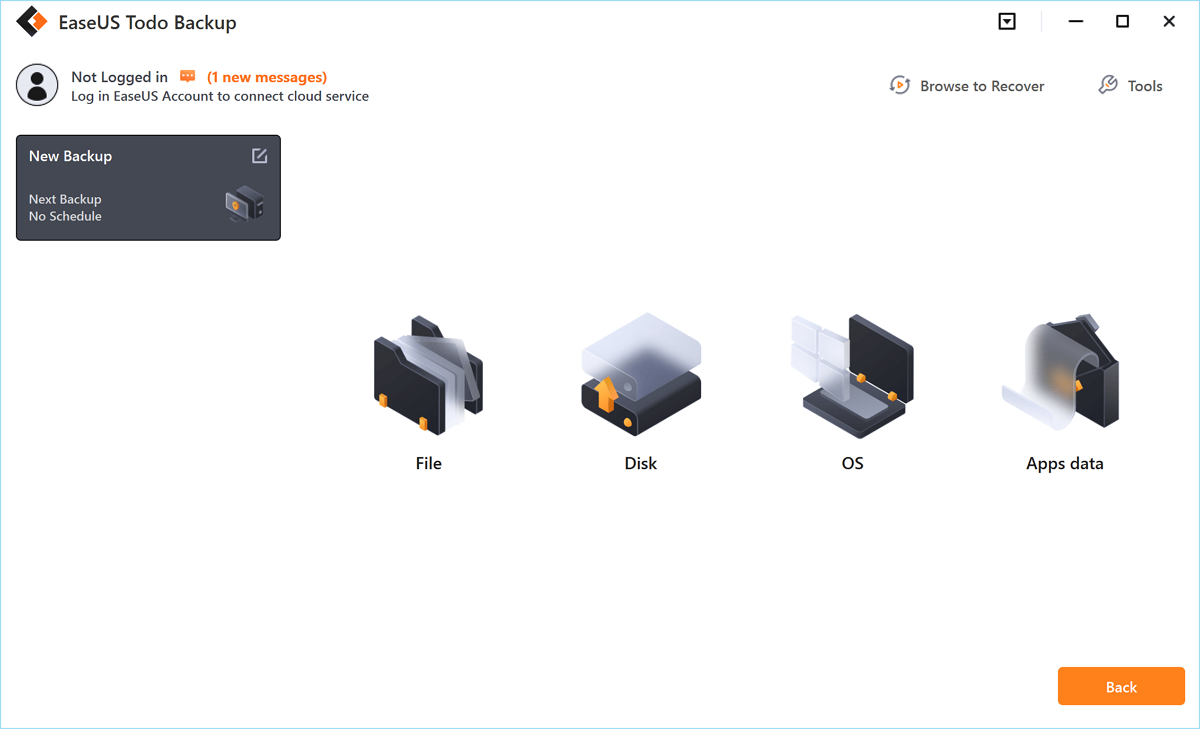 Step 3. On the left, both local and network files will be shown. You may extend the directory to pick the backup files.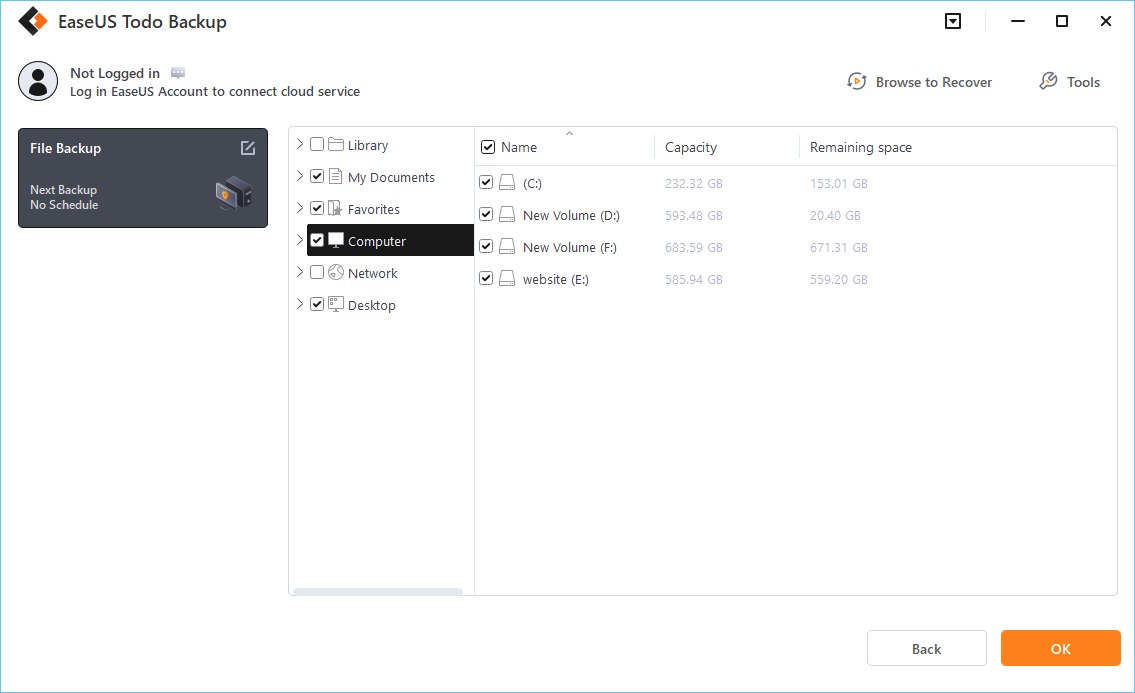 Step 4. Follow the on-screen instructions and choose a location to store the backup.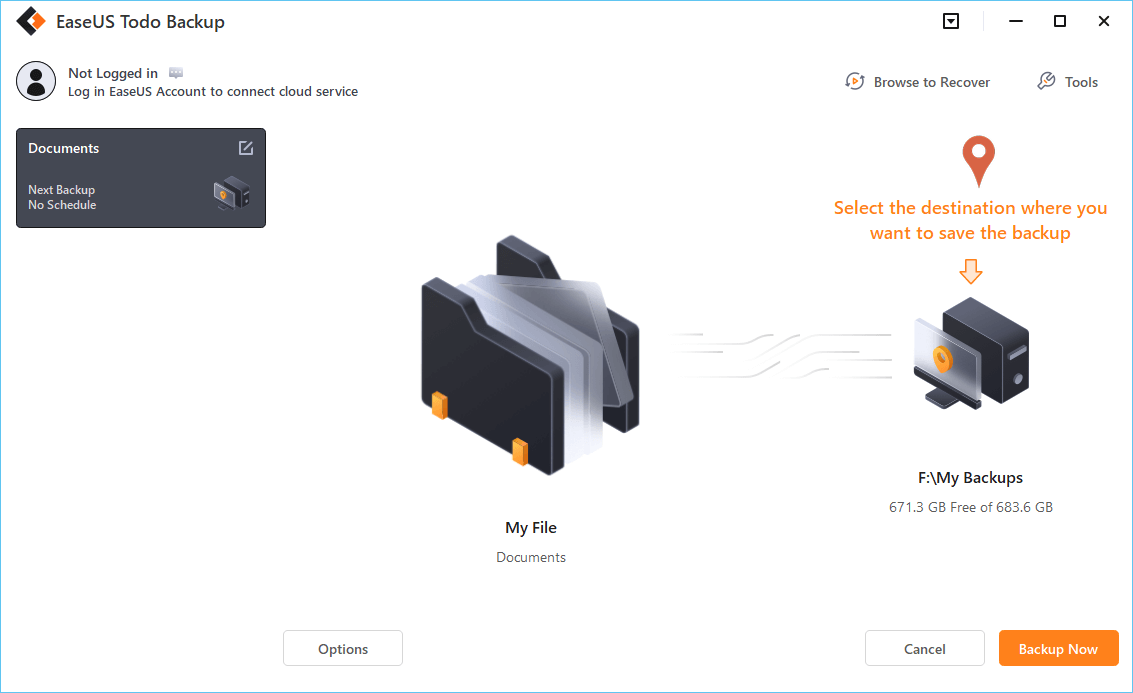 Click Options to encrypt the backup with a password in Backup Options, then click Backup Scheme to specify the backup schedule and start the backup at a certain event. There are also other additional choices you may choose to tailor the backup process to your requirements.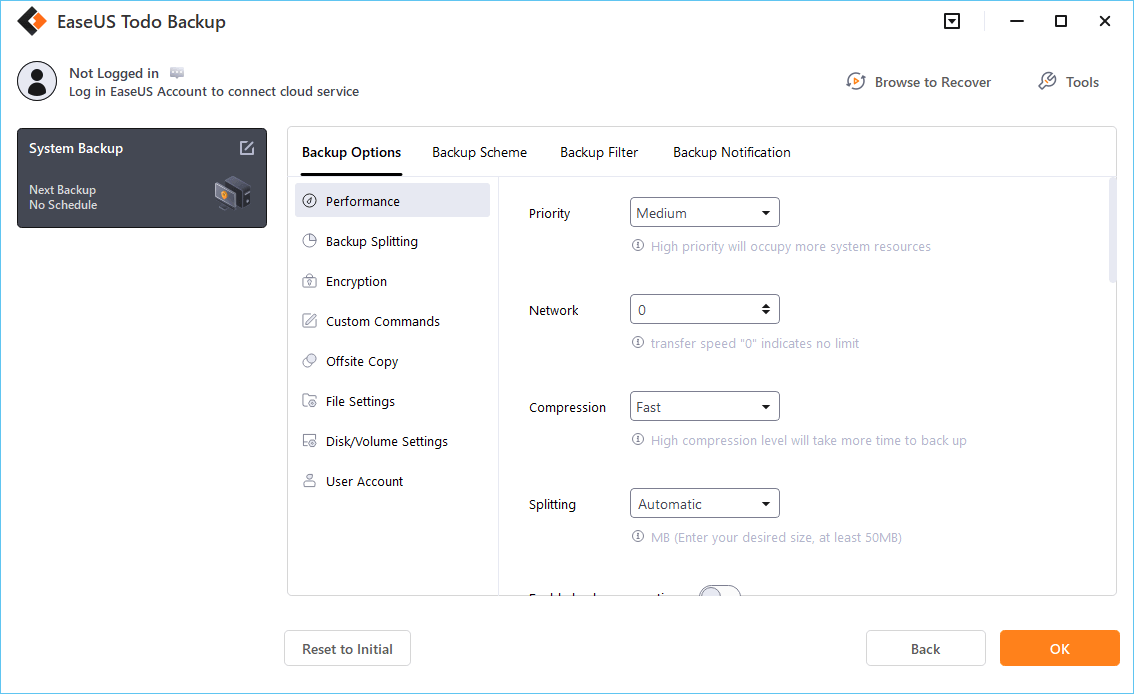 Step 5. The backup may be stored on a local disk, EaseUS' online service, or NAS.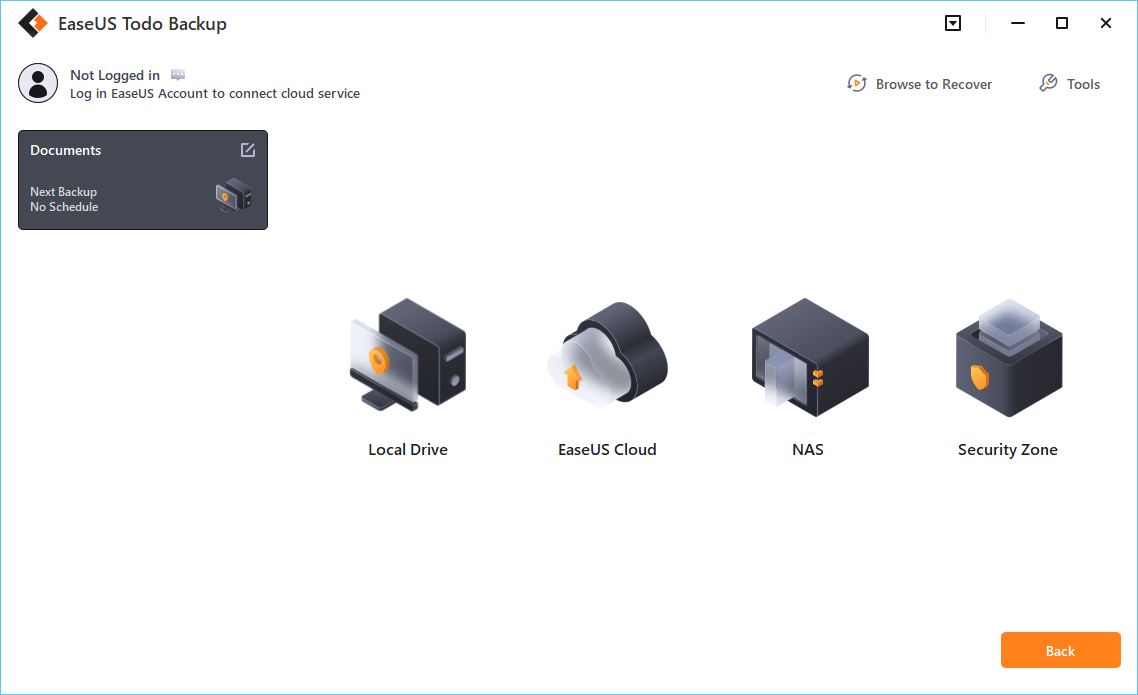 Step 6. EaseUS Todo Backup enables customers to back up data to a third-party cloud drive as well as its own cloud drive.
If you want to back up data to a cloud drive provided by a third party, choose Local Drive, scroll down to add Cloud Device, and then add and log in to your account.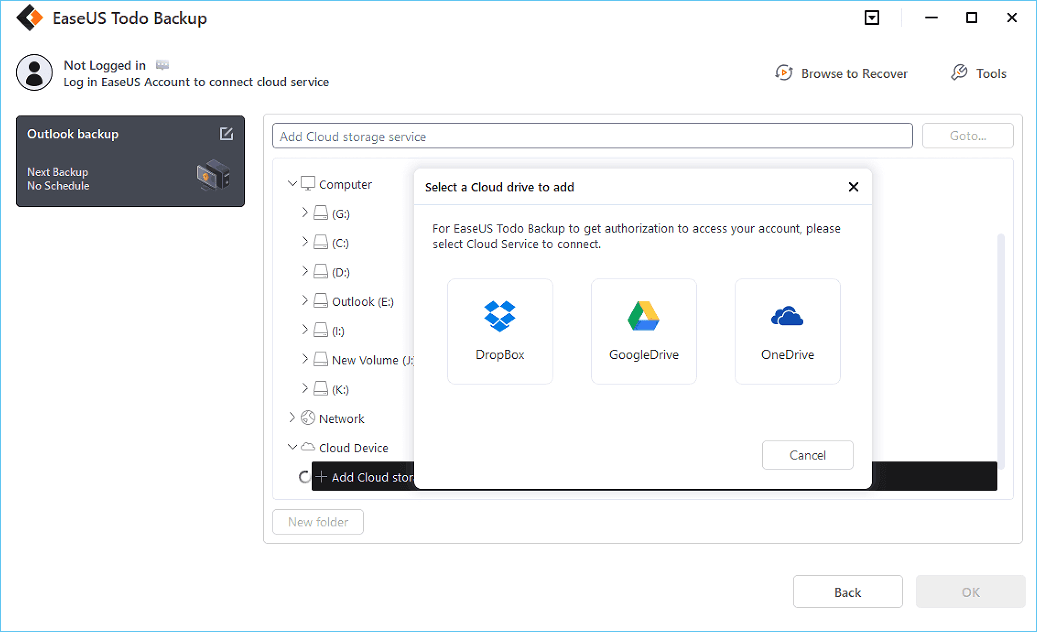 You can also choose the EaseUS cloud drive. Sign up for an EaseUS Account, then click EaseUS Cloud and log in.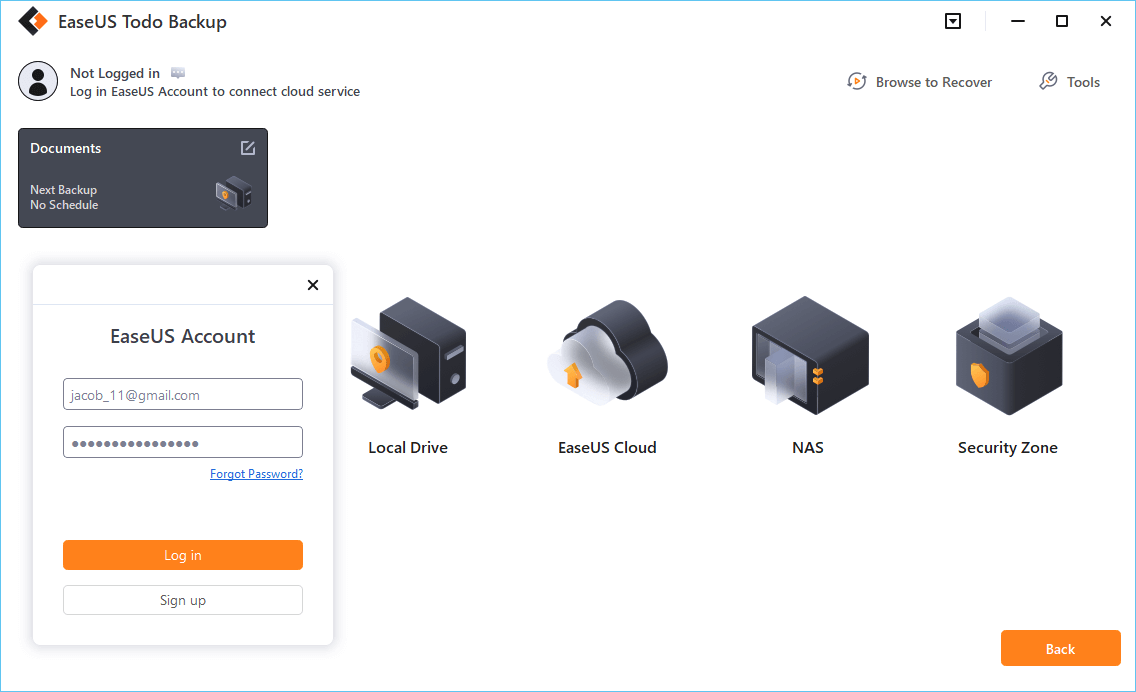 Step 7. Click Backup Now to begin the backup process. The backup job will be presented as a card on the left side of the panel after it has been finished. Right-click the backup job to handle it further.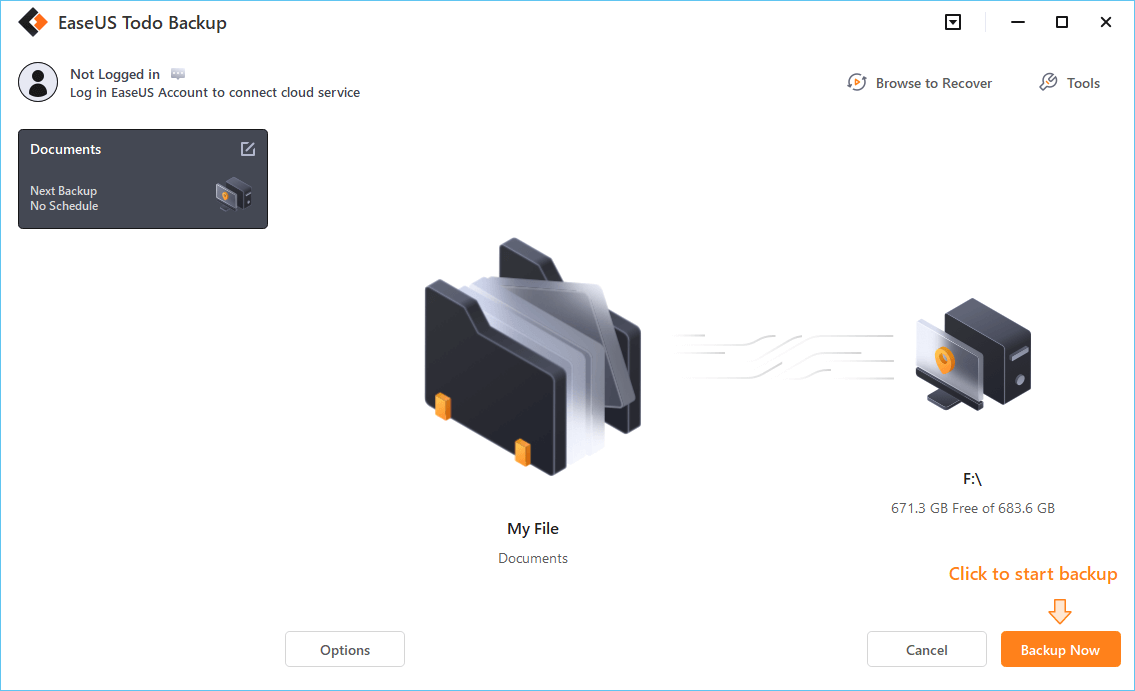 Not only will you get access to these features and much more, but you will also have access to our 24/7 technical support team. These specialists will ensure that your data backups and other operations can be done smoothly. They can also answer any questions or concerns you have regarding data management.

Author Jean has been writing tech articles since she was graduated from university. She has been part of the EaseUS team for over 5 years. Her special focuses are data recovery, disk partitioning, data space optimization, data backup and Mac OS. By the way, she's an aviation fan!
Taking everything into consideration, we can say that EaseUS Todo Backup Home can offer you a little extra sense of security with a set of advanced tools. The interface provides quick adaptation, every process guiding you all the way through so you don't get stuck or further damage your system rather than keeping it safe.

 Read More

EaseUS Todo Backup Free lets you create backups of your important files or your entire computer through its streamlined interface. Just choose the backup type you'd like to get started, and let the program do the reset.

 Read More

EaseUS includes all the features I expect from backup software like versioning, incremental backups, and scheduling. For more advanced users, EaseUS allows you to install a pre-boot environment onto your hard drive so you can use it to restore files without burning a CD or putting it on an external USB drive.

 Read More

EaseUS Todo Backup
Smart backup tool for your files and entire computer in Windows 10/8/7.
Install Windows on Multiple Computers at Once? No Problem!
Learn how to install Windows 11/10/7 and special programs/software on a batch of computers. Use 10 minutes to do the 10 hours work without making a single mistake!
Get Free Solution!