Is Vimm's Lair A Safe Site to Download Games?
| Article Content | Step-by-step Troubleshooting |
| --- | --- |
| Is Vimm's Lair Safe? | The answer is, YES, Vimm's Lair is safe...Full steps |
| How to Use Vimm's Lair | On the homepage, you could see five...Full steps |
| Alternatives for Vimm's Lair | We list some other popular sites for you to choose from...Full steps |
| Protect Your Computer Data | Create disk backup or system backup for FREE...Full steps |
What Is Vimm's Lair?
According to its homepage's introduction, Vimm's Lair is dedicated to nostalgia for many of the greatest game consoles ever made. In other words, you can download the emulators or the ROM of some classic video games from Vimm's Lair so that you can play these games on a modern computer instead of a TV.
On Vimm's Lair, the most popular emulators are Nintendo, Super Nintendo, Genesis. You can also download other emulators like PlayStation, Xbox, and Wii.
Is Vimm's Lair Safe?
To answer the question, YES, Vimm's Lair is safe. Most of the ROMs of Vimm's Lair are safe for they are verified by No-Intro, Redump, or GoodNES. However, we can't be 100% sure that all of the ROMs on this site are safe, because some of the ROMs were hacked and translated. When downloading the ROM, the user may select the cracked one. If the ROM contains viruses, such download behavior is unsafe and may infect your computer.

How to Use Vimm's Lair
When opening the homepage of Vimm's Lair, you could see that there are five sections, including Emulation Lair, The Vault, Manual Project, Message Boards, and FFA links. We will introduce these five sections one by one.
Emulation Lair:
An emulator is a software that allows one system to behave like another. Many people write free software emulators that allow your PC to emulate many different video game consoles. In Emulation Lair at Vimm's Lair, you can download popular emulators for systems in The Vault.
The Vault:
In The Vault, you can find all the games released in the United States for 16 classic systems, including Super Mario, The Legend of Zelda, Contra, Mega Man, and more. To play these games on your computer, you need to download the proper emulator in Emulation Lair first.
Manual Project:
This project aims to scan and provide online video game manuals for gamers. You can find and download PDF and vlm versions of almost any video game manual here. To date, more than 400 NES and SNES handbooks have been published.
Message Boards:
You can consider this part as a forum for developers and users. The developers will post official information about Vimm's Lair and emulations. Users who want to request a rare game can also post here. What's more, users can say anything about games, Vimm's Lair, and other things they are interested in within the Misc. Board.
FFA Links:
These links contain all the free emulation sites. You are also allowed to add your own.
Steps of Downloading Games from Vimm's Lair
Step 1. Download the PC emulator which is compatible with your computer.
Step 2. Install the emulator.
Step 3. Search the game you want to play.
Step 4. Download the PC ROM of the game.
Step 5. Finally, open the PC emulator, it will ask you for the game file. Just select the ROM you just downloaded
Alternatives for Vimm's Lair
Vimm's Lair is just one of the various ROM downloading sites. It contains most of the popular video games but not all of them. There are also chances that you don't like the page design of Vimm's Lair or you find it difficult to find the emulators you want so you want an alternative. Here you are, we list some of the popular sites for you to choose from.
Emulator Games has a clean and modern page design. All games and ROMs are categorized by device and listed on the left side of the homepage for easy search. In the middle of the page is the game-related articles, you can get game-related news and the latest download information.
My personal feeling is that Emulator Games' content presentation is more intuitive, and each emulator has a screenshot of the game cover attached, which makes it easier to determine whether the downloaded emulator version is correct. The only downside is that there are a lot of ads on the page, but that's understandable, after all, all emulators are free for players to download.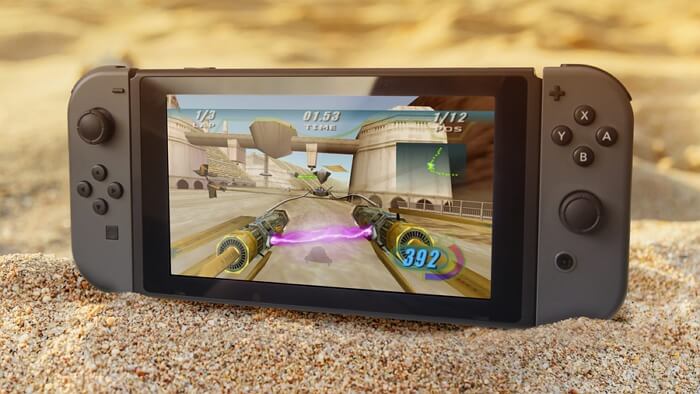 Anyone who enters the RomsMania homepage will feel like going back to childhood because the banner is the Super Mario game scene, which everyone is familiar with. The home page shows the latest game emulators on the site, as well as the game cover. At the top of the page is the category of game devices, including Nintendo, PC, SEGA, SONY, and Xbox. Players can filter the corresponding games here.

The page layout of Romhustler is very clear. There are three tabs at the top, namely Home, ROMs, Emulators. These three tabs correspond to the content that players need to download. Popular game devices and popular games are listed under the search bar, which is convenient for players to find the games they want. In addition, a large section on Romhustler's homepage is Latest News, which allows players to know the bug fixing information, update information, game news, etc.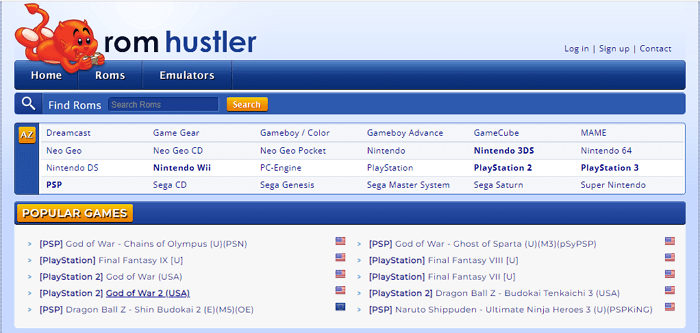 Protect Your Computer Data Forever&Free
It is understandable that quite a number of users would worry about virus infection when downloading emulators and ROMs. Although most of the ROMs are safe to download, prevention is always better than cure. We strongly suggest every player make a full backup of the computer ahead so that even your computer is badly damaged, you can still recover the data with the backup file.
One of the best free backup software you need to try is EaseUS Todo Backup. It is free but powerful, empowers users to fully back up disk/partition, system, files, and folders. It has a clear and simple design that everyone can create a backup with only point and click. Download EaseUS Todo Backup Free from the button below, and read the guide to see how to use this software.
*Tips: It is recommended to store the backup image on an external hard drive.
Step 1. Launch EaseUS Todo Backup and choose "Create Backup" on the home page, click "Select backup contents".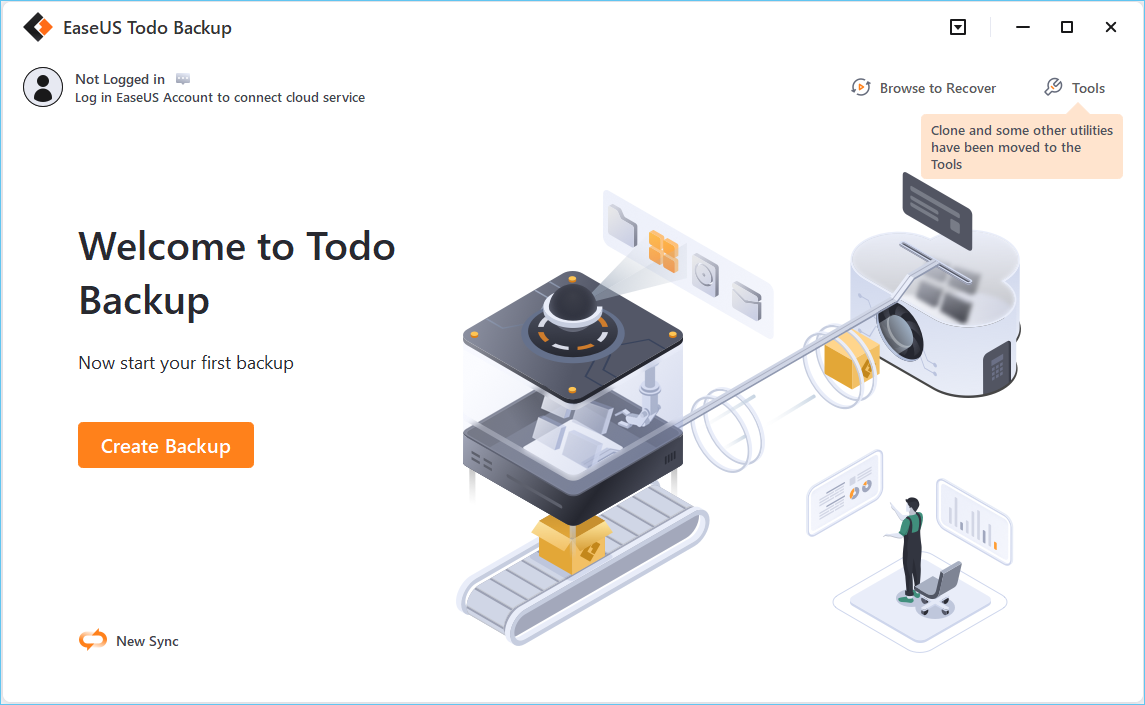 Step 2. Among the four available categories, click "OS" to start back up.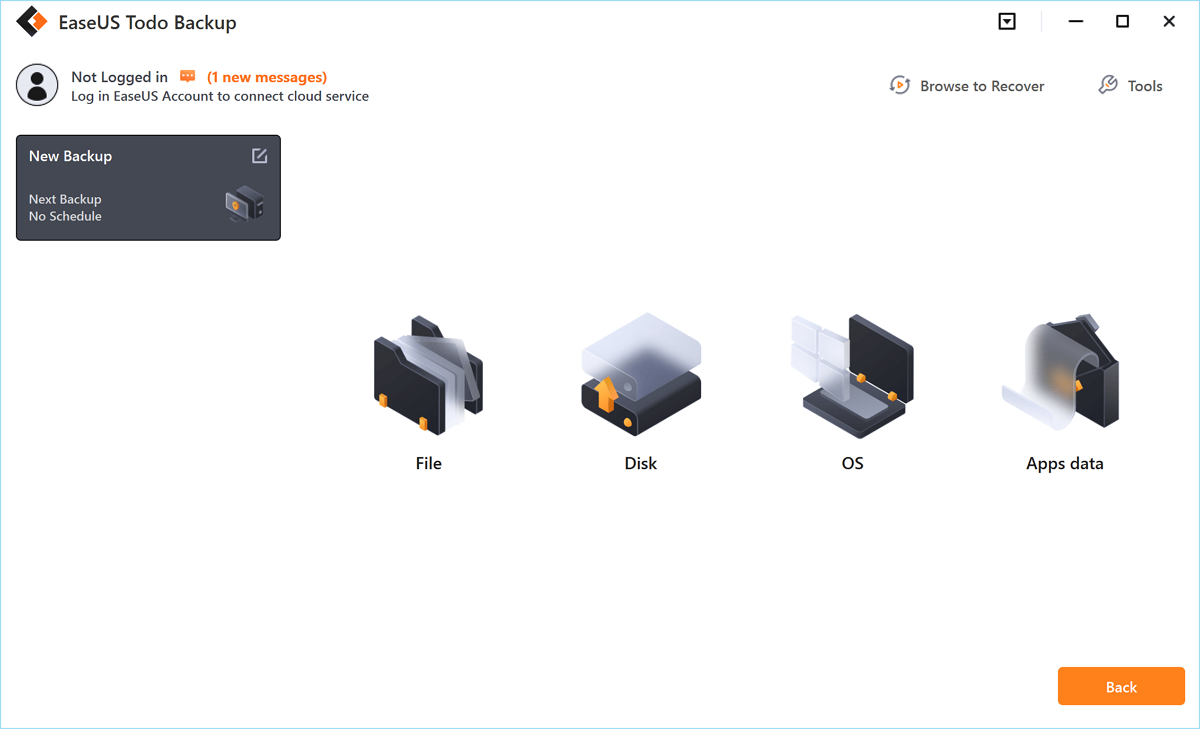 Step 3. The system partition will be automatically selected, you only need to select the location.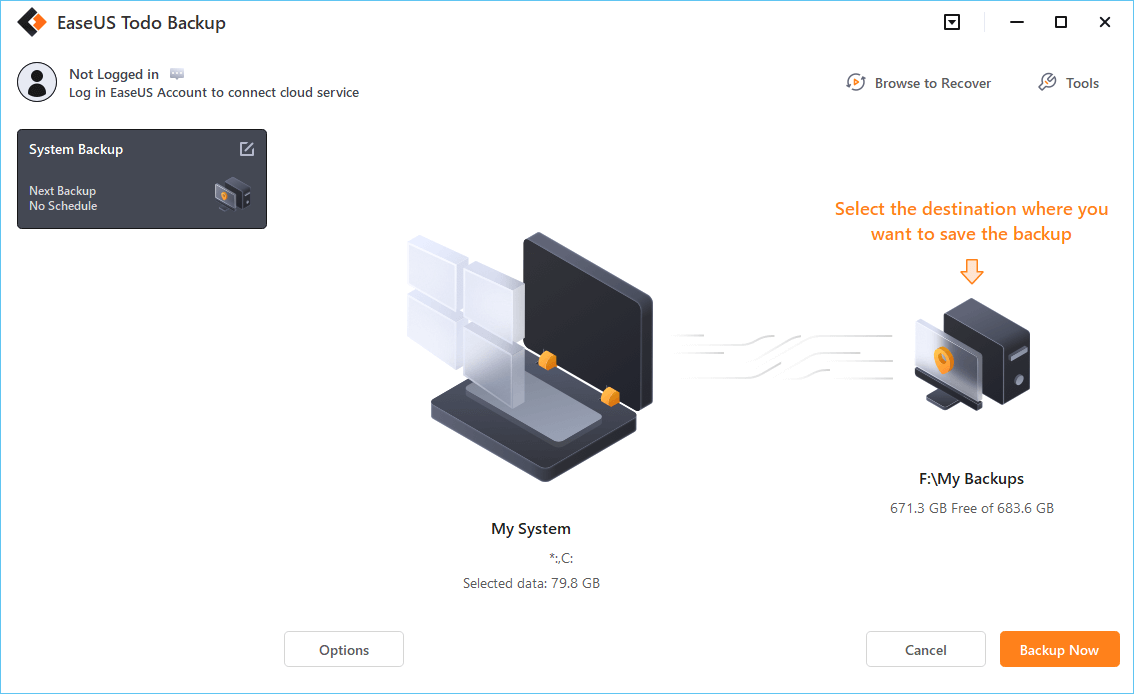 Step 4. Local Drive, Cloud, and NAS are available for you to save the backup file. You can also connect an external hard drive to preserve the system backup files.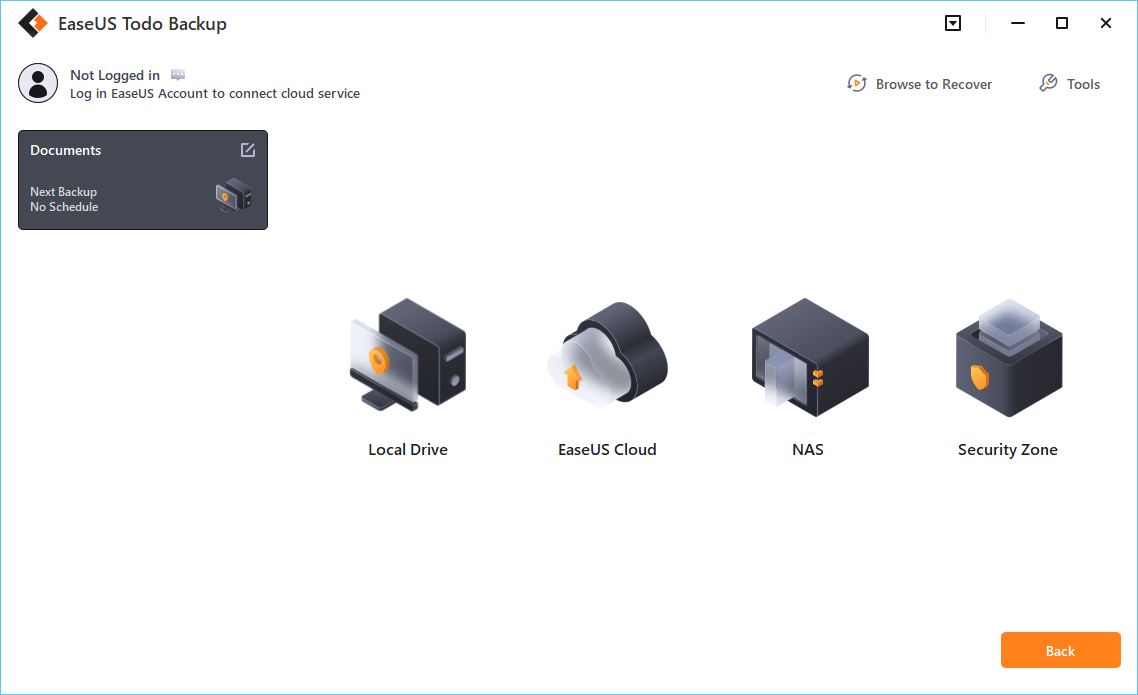 Step 5. You can customize the settings in "Options" at the left bottom. After that, click "Backup Now", and the process will begin.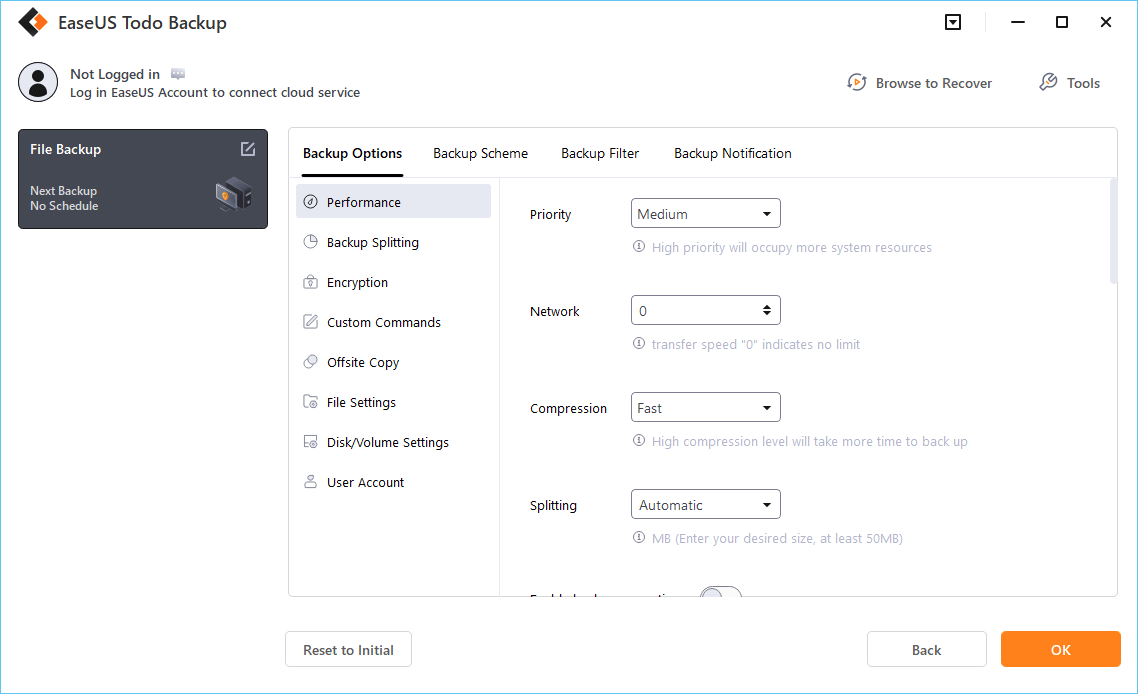 *After finishing the backup process, you can check the backup status, recover, open, or delete the backup by right-clicking the backup task on the left.
Gemma is member of EaseUS team and has been committed to creating valuable content in fields about file recovery, partition management, and data backup etc for many years. She loves to help users solve various types of computer related issues.
Taking everything into consideration, we can say that EaseUS Todo Backup Home can offer you a little extra sense of security with a set of advanced tools. The interface provides quick adaptation, every process guiding you all the way through so you don't get stuck or further damage your system rather than keeping it safe.

 Read More

EaseUS Todo Backup Free lets you create backups of your important files or your entire computer through its streamlined interface. Just choose the backup type you'd like to get started, and let the program do the reset.

 Read More

EaseUS includes all the features I expect from backup software like versioning, incremental backups, and scheduling. For more advanced users, EaseUS allows you to install a pre-boot environment onto your hard drive so you can use it to restore files without burning a CD or putting it on an external USB drive.

 Read More

EaseUS Todo Backup
Smart backup tool for your files and entire computer in Windows 10/8/7.
Install Windows on Multiple Computers at Once? No Problem!
Learn how to install Windows 11/10/7 and special programs/software on a batch of computers. Use 10 minutes to do the 10 hours work without making a single mistake!
Get Free Solution!