Due to malware or misoperation, sometimes your computer might break down, or data loss may occur. Under this kind of occasion, most of the users do not have backed up their computer ahead, so the loss sounds unbearable.
Fortunately, Windows has a built-in feature called System Restore. It could save the breakdown system, and restore your computer to an earlier point in time. In the next parts, we will tell you what is System Restore, how to create a system restore point, and how long does the restore takes.
What is System Restore?
System Restore means bringing your Windows installation back to its last working state without reinstalling the operating system or damaging data files. This is a Windows built-in feature that first appears in Windows Me. System Restore could recover the registry, local configuration files, COM+ database, Windows File Protection cache (wfp.dll), WMI database, Microsoft IIS metadata, and utilities are copied to "Restore" by default Files in the archive. Generally, users do not need to enable the System Restore feature manually. It is turned on by default but requires your disk has 200MB of space available.
How to Create a Restore Point?
To perform a system restore, you need to create a restore point first. The restore point is an image of the system configuration and settings in the Windows registry. In both System Protection and the Backup and Restore Center, you can manually create a restore point from it. The following steps show you how to create a restore point.
Step 1. Type "create a restore point" in your computer's search bar. Click the result to enter.
Step 2. Under the "System Protection" tab, click the "Create" button.
Step 3. Type a description for the restore point you created, and then click "Create".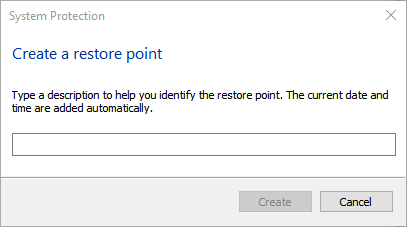 In System Protection, you can also start a system restore, configure restore settings, manage disk space, and delete restore points.
How to Use System Restore
The steps below show you how to use the System Restore. Restoring won't affect your personal files, but it will remove apps, drivers, and updates installed after the restore point was made. 
Step 1. Search Control Panel in Windows search box, and click the best match result to enter.
Step 2. Click "Recovery" in Control Panel, and select "Recovery" > "Open System Restore" > "Next". 
Step 3. Choose the restore point related to the problematic app, driver, or update, and then select "Next" > "Finish".
How Long Does System Restore Take
The time a System Restore takes depends on the number of files on your system. If the restore point just created a few days ago, the whole process should only take 25 to 40 minutes.
System Restore Alternative
Although System Restore can save you from an OS crash situation, it isn't flawless. Here, we'd like to introduce a more powerful backup and restore tool as the alternative to Windows System Restore.
EaseUS Todo Backup is designed for protecting your data with simple clicks, and restore everything instantly. It is capable of backing up the Windows system along with user settings, and restore your system quickly once it crashes. What's more, it supports users to create computer data backup with three backup types, including full backup, differential backup, and incremental backup. And users can also apply this tool to clone or migrate their system to a new hard drive or computer without reinstalling the system and applications.
Here you can download EaseUS Todo Backup from the button below, and follow the guide to see how to make a system backup.
Step 1. On the main page, click "Select backup contents".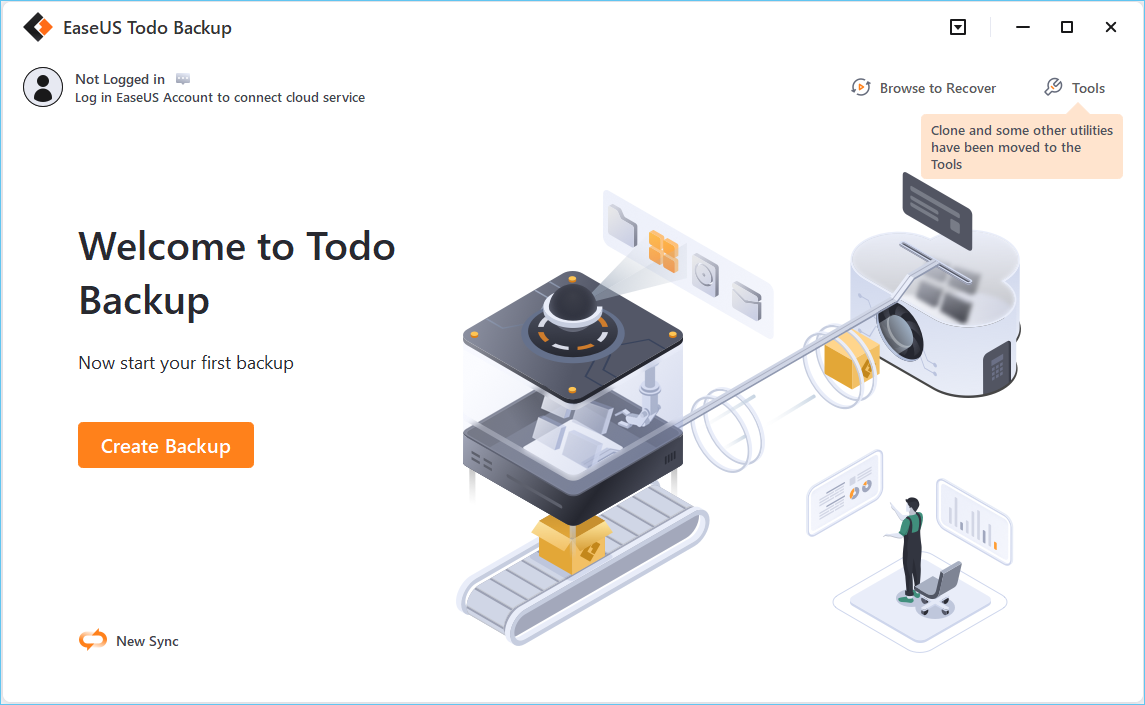 Step 2. Among the four available categories, click OS.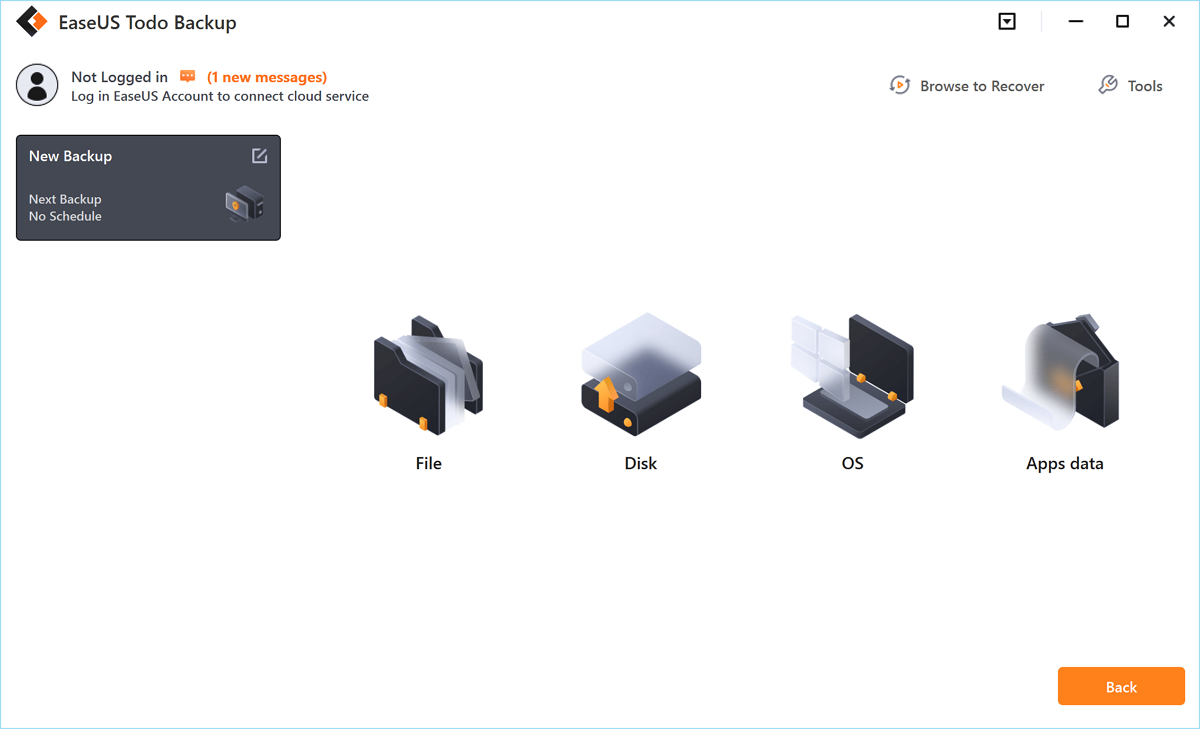 Step 3. EaseUS Todo Backup will automatically select your system partition, you only need to select the backup destination.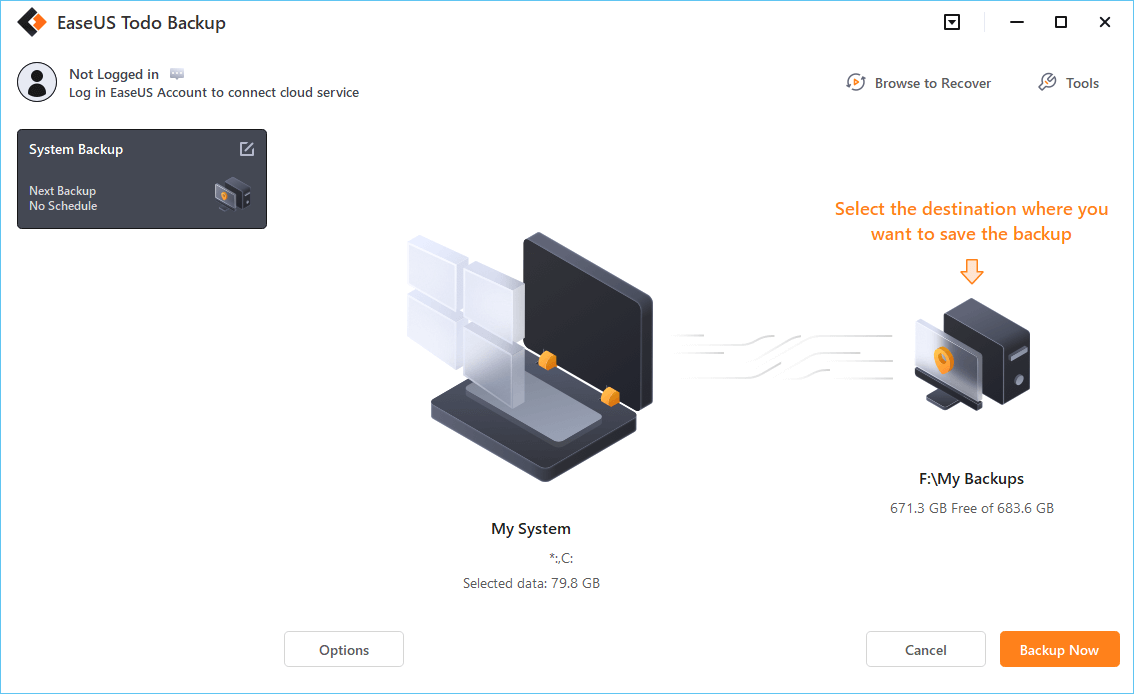 Step 4. Both Local Drive and NAS are available for you to save the backup file.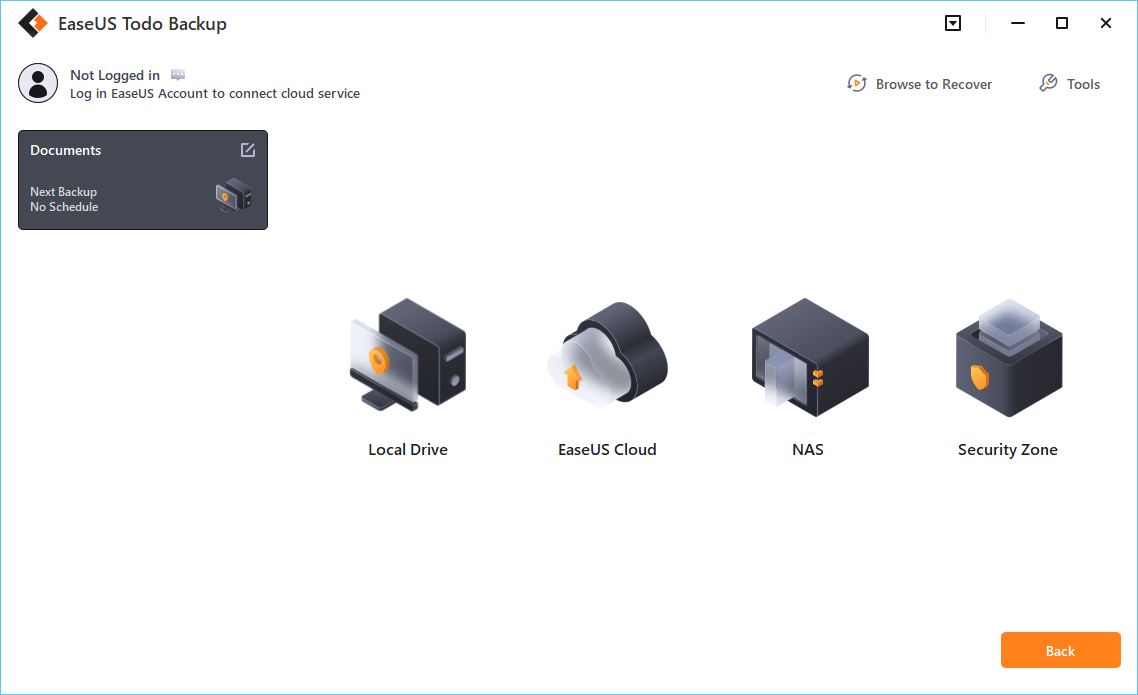 Step 5. After finishing the backup process, you can check the backup status, recover, open, or delete the backup by right-clicking the backup task on the left.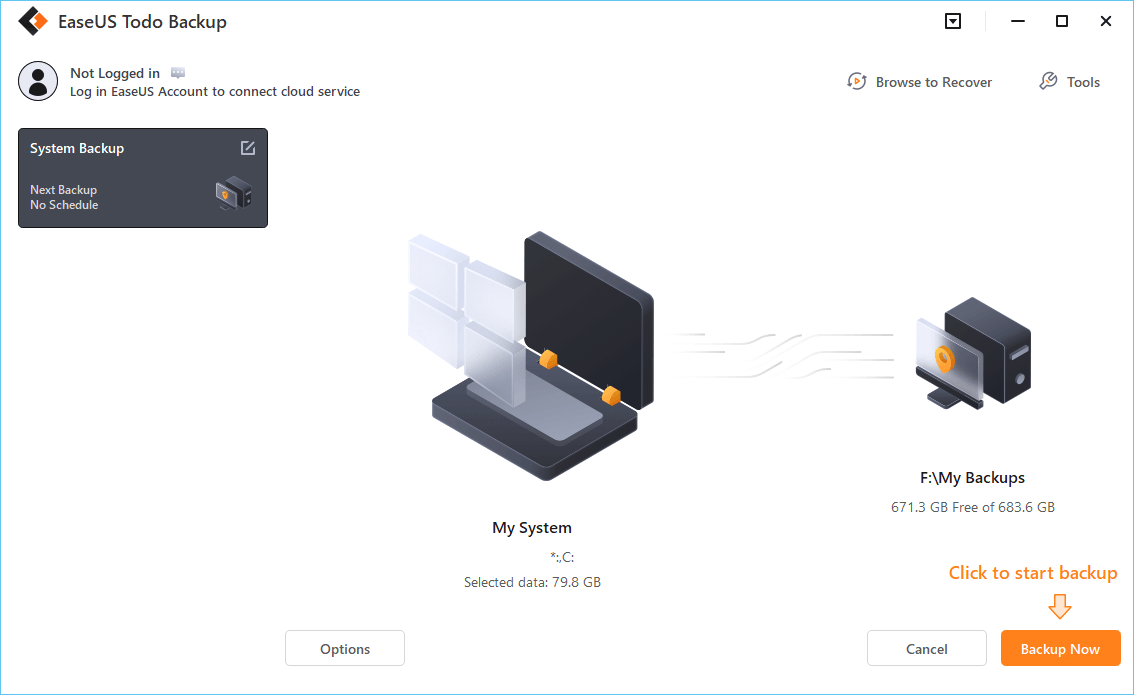 FAQ
1. Which versions of Windows have the system recovery function?
Windows Me, Windows XP (Home and Professional Editions), Windows Vista (all editions), Windows 7 (all editions), Windows 8 (all editions), and Windows 10.
2. What's the difference between a system restore and file backup?
System Restore only monitors a set of core system files and certain types of application files (such as .exe or .dll), and records the status of these files before the change; while file backup is to back up the user's personal data files to ensure store a safe copy on a local disk or other media. System Restore does not restore changes made to personal data files (for example, documents, graphics, emails, etc.).
3. Do users need to manually turn on system restore?
They don't. The System Restore is automatically turned on, but at least 200M of free hard disk space is required. If the hard disk does not have 200M available space, the System Restore function will be automatically disabled, and it will be turned on again once there is enough space.

Jean has been writing tech articles since she was graduated from university. She has been part of the EaseUS team for over 5 years. Her special focuses are data recovery, disk partitioning, data space optimization, data backup and Mac OS. By the way, she's an aviation fan!
Written by Gemma
Gemma is member of EaseUS team and has been committed to creating valuable content in fields about file recovery, partition management, and data backup etc for many years. She loves to help users solve various types of computer related issues.
Taking everything into consideration, we can say that EaseUS Todo Backup Home can offer you a little extra sense of security with a set of advanced tools. The interface provides quick adaptation, every process guiding you all the way through so you don't get stuck or further damage your system rather than keeping it safe.

 Read More

EaseUS Todo Backup Free lets you create backups of your important files or your entire computer through its streamlined interface. Just choose the backup type you'd like to get started, and let the program do the reset.

 Read More

EaseUS includes all the features I expect from backup software like versioning, incremental backups, and scheduling. For more advanced users, EaseUS allows you to install a pre-boot environment onto your hard drive so you can use it to restore files without burning a CD or putting it on an external USB drive.

 Read More

EaseUS Todo Backup
Smart backup tool for your files and entire computer in Windows 10/8/7.
Install Windows on Multiple Computers at Once? No Problem!
Learn how to install Windows 11/10/7 and special programs/software on a batch of computers. Use 10 minutes to do the 10 hours work without making a single mistake!
Get Free Solution!