PAGE CONTENT:
Why Should We Turn Off System Restore in Windows 10
Before we learn how to stop System Restore in Windows 10, we will know what System Restore is and its advantages and disadvantages. A Windows recovery feature called System Restore built-in Windows XP, Vista, 7, 8, 10, and 11 enables you to undo operating-specific modifications System (Operating System). Consider it Windows's "undo" function for the most crucial features.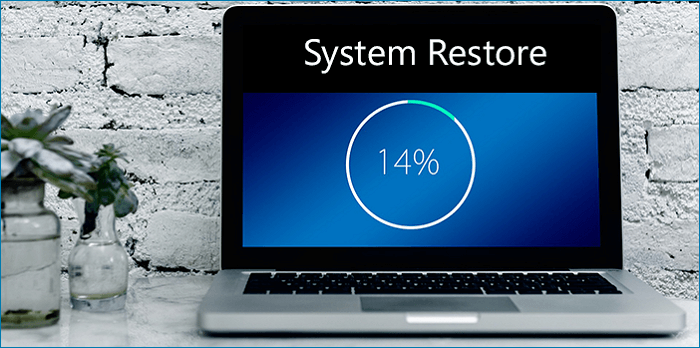 You can restore specific files and settings, including drivers, windows registry entries, system files, installed apps, and more. Typically, System Restore sets a system restore point for you before you install new software, update drivers, install Windows updates, and other things. The System will produce a restore point every seven days if no such events occur.
However, system restore also has some shortage to affect our computer performance. There are some reasons that we should stop system restore on Windows 10. 
You might occasionally need to disable System Restore. For instance, to remove some malicious files found in the Restore folder.
System Restore will consume more storage space if you utilize it for longer, which could slow down your computer.
It's useless when the System or disk crashes. Because it is missing the System and all the startup files needed to start Windows, you now require a full Windows 10 system backup.
Therefore, it's a good idea to turn off System Restore in Windows 10/8/7 and schedule a backup System. But how to stop System restore on Windows 10, we will learn it in this guide.
How to Turn Off System Restore in Windows 10
The following sections will outline three popular techniques for turning off System Restore in Windows 10, which also work to turn off System Restore in Windows 7 and 8. For a breakdown of the steps, continue reading below.
Method 1: Disable System Protection to Stop System Restore
Step 1. Click Start > Control Panel > System > System Protection step by step. Enter your administrator password when prompted, or click Continue.
Step 2. Select the disk you want to stop System Restore, then click Configure.
Step 3. Tick Disable system protection and click OK to save the modifications in the System Protection for Local Disk (C:) window.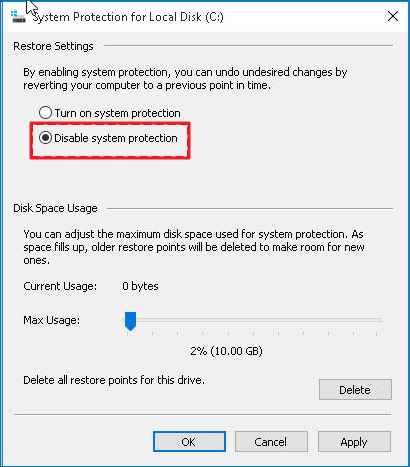 Method 2: Turn off  System Restore By Using Group Policy Editor
Step 1. Open the Run window by pressing Win + R, then type "gpedit.msc" and press OK. You will see the main page of the local group policy editor after a brief delay.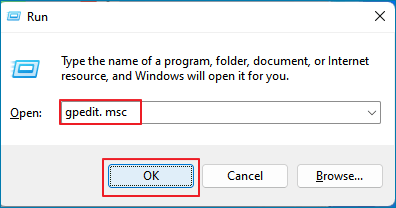 Step 2. Find System Restore by this path: Computer Configuration\Administrative Templates\System\System Restore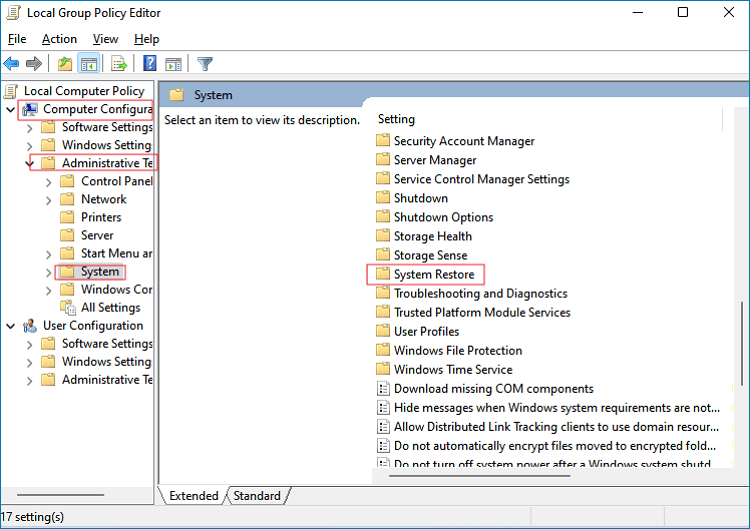 Step 3. Right-click Turn off System Restore, then tick Enabled and click OK.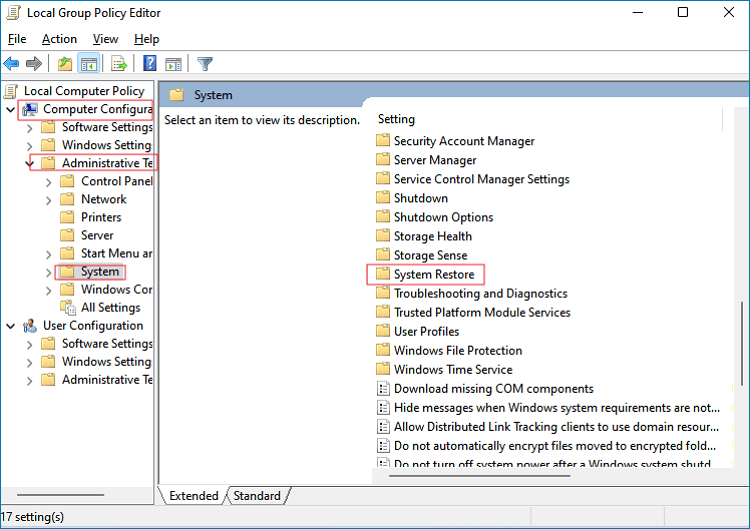 Method 3: Utilizing the Windows Command Line, stop System Restore
You can still utilize System Restore by running a short command as long as you can start your computer in Safe Mode to get to Command Prompt. This information may be helpful even if you find a quick way to launch this application from the Run dialog box.  You'll need less than a minute to run the proper command, which will finish in under 30 minutes. ( To learn more information, click here! Run Command)
Step 1. Right-click the Command Prompt and choose Run as administrator by pressing Win and typing cmd.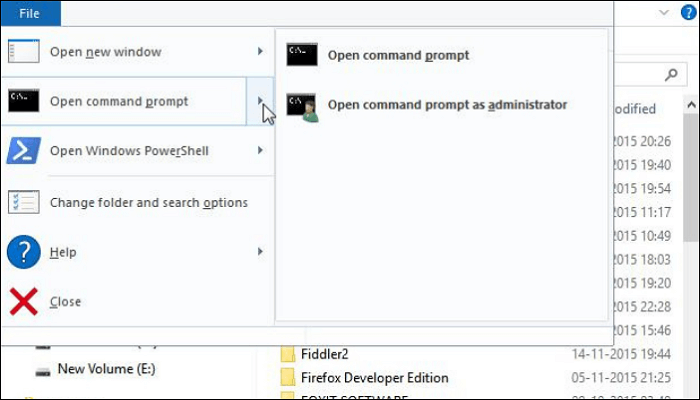 Step 2. Type the following command into the Command Prompt window:
Step 3. Replace My Restore Point Name with any other name you prefer in the command above. To execute the command, press Enter.
Step 4. The output listed below should appear if everything went well. If you successfully utilize the windows command line, leave the Command Prompt window.
A Helpful Third-party Application to Create System Backup 
Since the system restores malicious tampering with computer files, it takes up computer storage space and slows down your computer. Therefore, you'll need a strong backup program, like EaseUS Todo Backup, a free backup software, to solve these issues. Here are some of its benefits.
High Compatibility. Windows 11, 10, 8, and 7 are compatible.
Multi-path storage options. You may use it to store backups in various places, including local drives, security zones, NAS devices, and the cloud.
Different backup modes. You can do complete, incremental backup vs differential backup using it.
How to Create Windows 10 System Backup with EaseUS Todo Backup
Step 1. Launch EaseUS Todo Backup on your computer, and click Create Backup on the home screen and then hit the big question mark to select backup contents.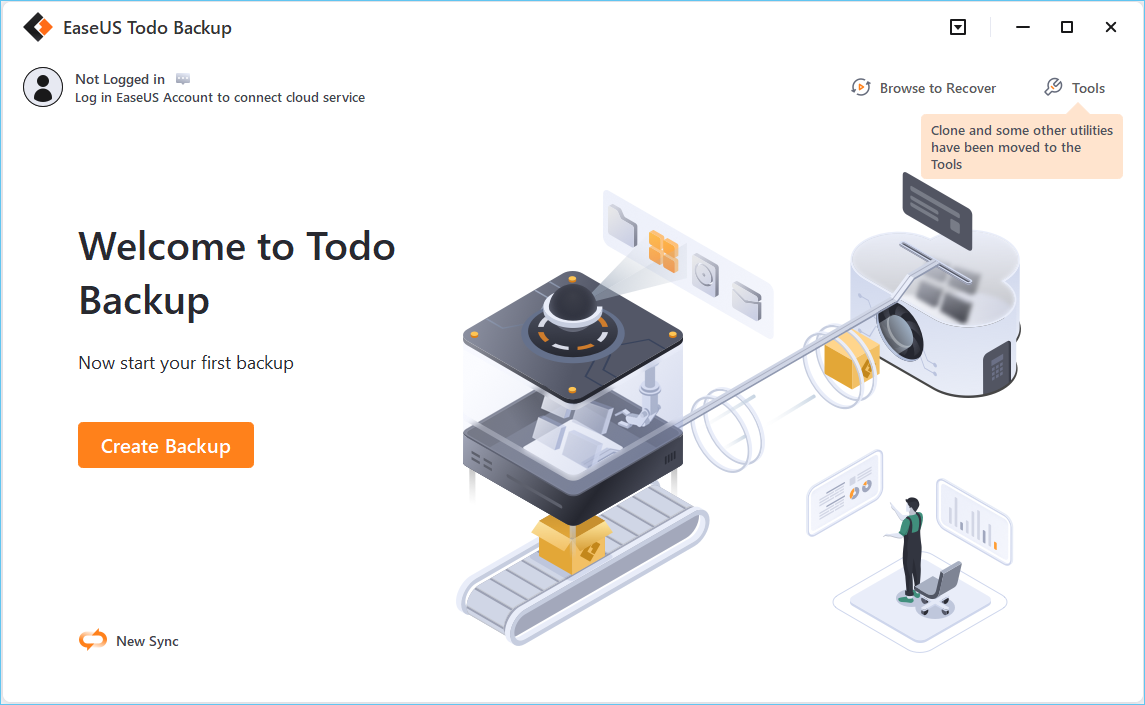 Step 2. To back up your Windows operating system, click "OS" to begin the backup task.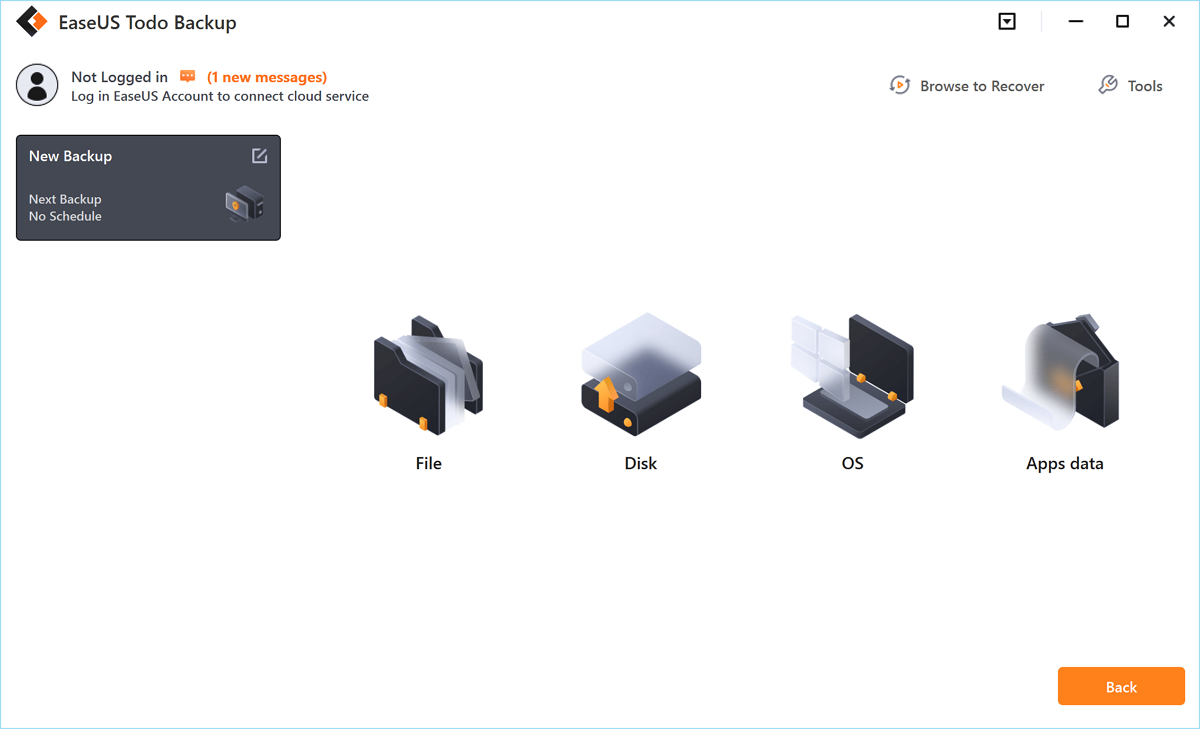 Step 3. Your Windows operating system information and all system related files and partitions will be automatically selected so you don't need to do any manual selection at this step. Next, you'll need to choose a location to save the system image backup by clicking the illustrated area.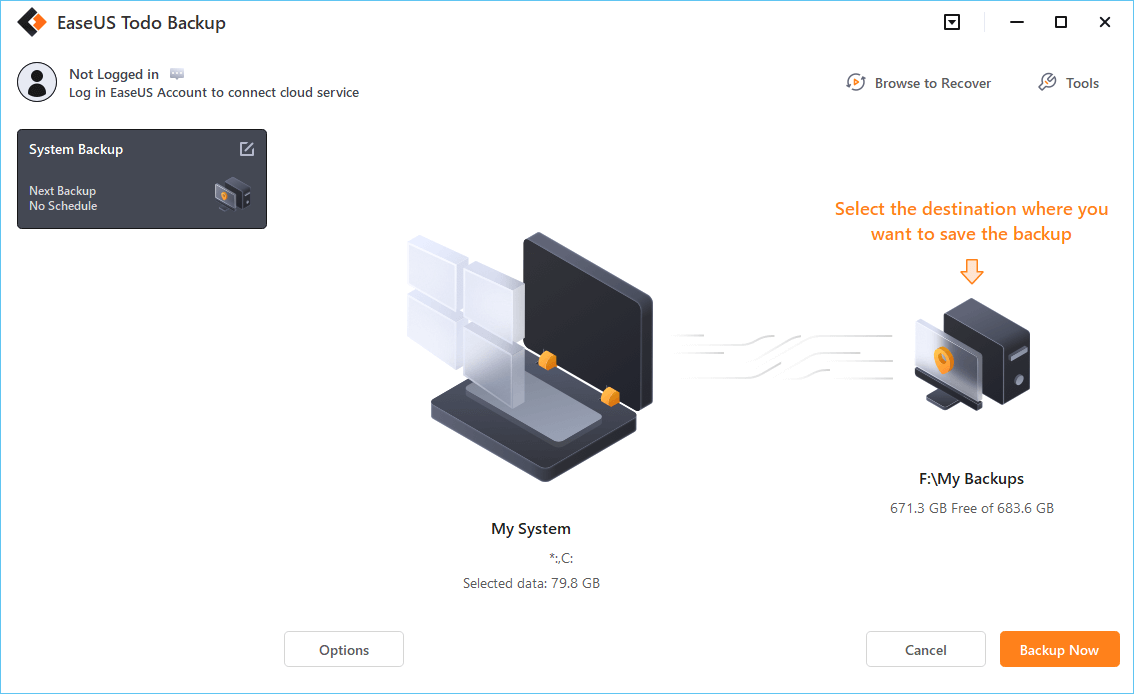 Step 4. The backup location can be another local drive on your computer, an external hard drive, network, cloud or NAS. Generally, we recommend you use an external physical drive or cloud to preserve the system backup files.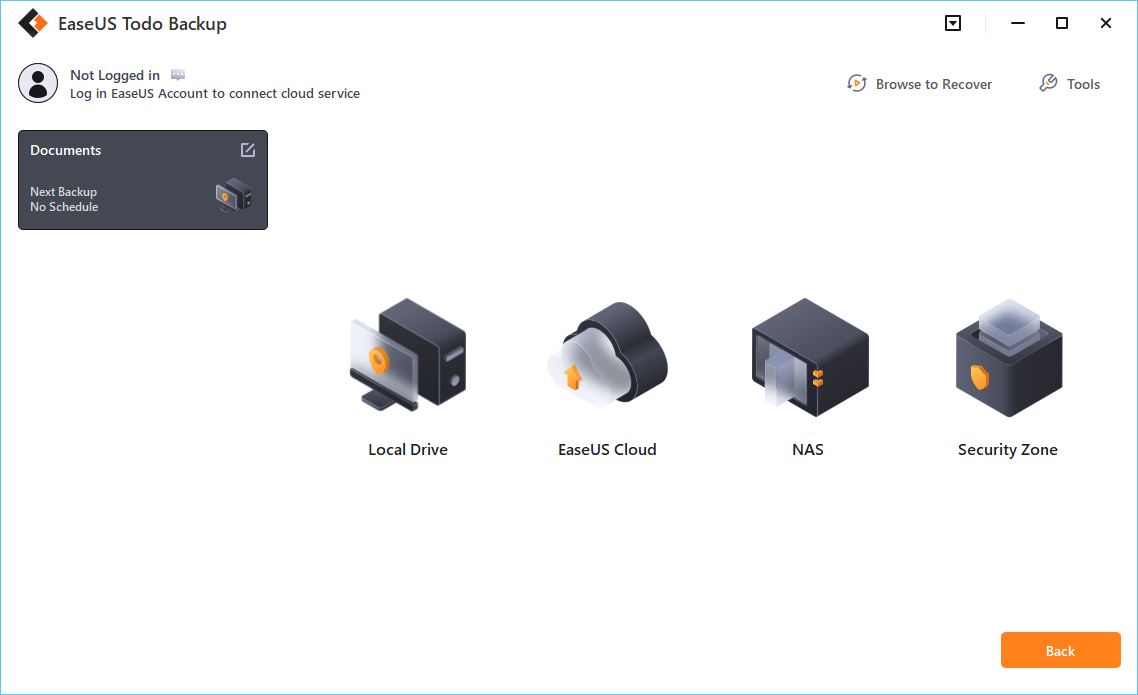 Step 5. Customiztion settings like enabling an automatic backup schedule in daily, weekly, monthly, or upon an event, and making a differential and incremental backup are available in the Options button if you're interested. Click "Backup Now", and the Windows system backup process will begin. The completed backup task will display on the left side in a card style.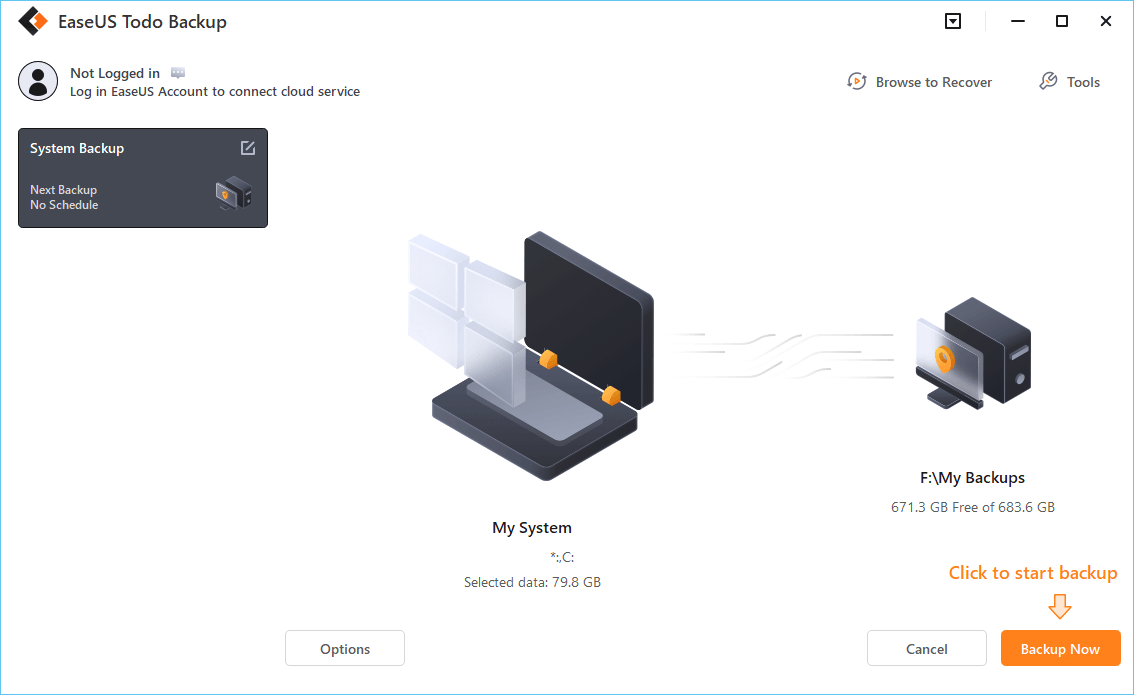 Conclusion
After reading this article, we have learned why we should stop System Restore in Windows 10 and how to stop System Restore in Windows 10. If you have confused about whether you should turn off System Restore and consider if there is a better solution to do system backup, such as using EaseUS Todo Backup, I hope this guide will help you.
FAQs
1. Why would you disable System Restore?
Should a system break or malfunction, users can utilize Windows' System Restore feature to return it to its initial operating condition. To remove infected data found by a Kaspersky product in the Restore folder, for instance, you might need to disable the System Restore feature in specific circumstances.
2. What happens if I stop Windows Backup?
Stopping a backup has no adverse effects on the data stored on the backup hard disk. However, controlling the backup prevents the backup tool from creating copies of all the files that need to be backed up.
3. Should I turn off System Restore SSD?
You can turn it off to make space on the SSD. Eliminating System Restore shouldn't jeopardize your data as long as you regularly back up to another medium with a third-party software solution.
Was this page helpful? Your supoport is truly important to us!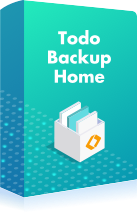 EaseUS Todo Backup
EaseUS Todo Backup is a dependable and professional data backup solution capable of backing up files, folders, drives, APP data and creating a system image. It also makes it easy to clone HDD/SSD, transfer the system to different hardware, and create bootable WinPE bootable disks.
Updated by

Daisy is the Senior editor of the writing team for EaseUS. She has been working in EaseUS for over ten years, starting from a technical writer to a team leader of the content group. As a professional author for over 10 years, she writes a lot to help people overcome their tech troubles.…

Read full bio

Written by

Jean is recognized as one of the most professional writers in EaseUS. She has kept improving her writing skills over the past 10 years and helped millions of her readers solve their tech problems on PC, Mac, and iOS devices. …

Read full bio