A Brief Introduction To Reset in A Laptop
Before we learn this issue that what happens if I reset my laptop windows 10, we should know the essence of resetting. In a computer or data transmission system, a reset clears any outstanding faults or events and restores a system to default settings or regular operation, typically under controlled conditions. When it is impossible or undesirable for a processing activity to move forward and all error recovery procedures are ineffective, it is typically done in response to an error condition. If command times out and error recovery strategies like retry or abort also fail, a computer storage application usually conducts a "reset." You may also be confused about what happens if I reset my laptop to windows 10. How will this affect my computer's state, data, and performance? The following of this passage will answer your doubts.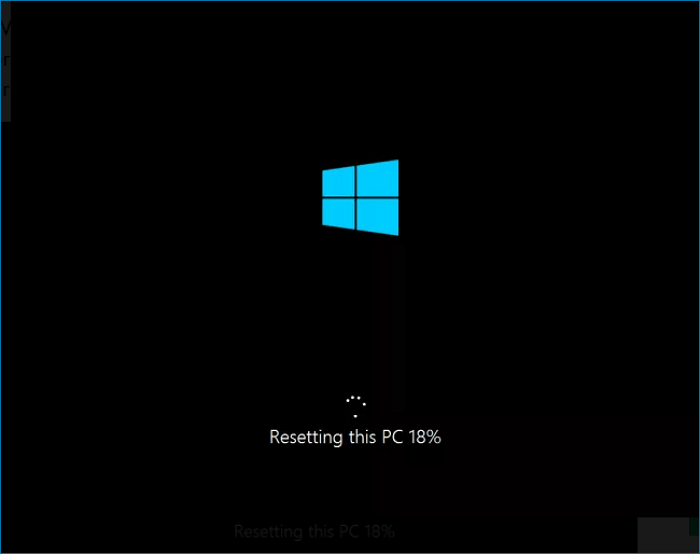 What Influence Will Happen to My Laptop If I Reset It
There are always some frequently asked questions. Such as, does a Windows 10 reset save documents, music, images, and contacts? Whether my application, game data, and custom drivers be kept or lost? Or you don't know the difference between a Windows 10 Reset and a Fresh Start. We will figure these questions out through this guide.
The Difference Between a Windows 10 Reset and a Fresh Start
A Windows 10 reset to reinstall Windows 10 in the OEM configuration came with when you bought it. As a result, we need to reinstall all third-party programs and licenses preinstalled and sent with the device. A Windows 10 Fresh Start reinstalls Windows 10 from scratch without keeping any OEM or preinstalled third-party software or licensing.
Does a Windows 10 Reset Save My Data on Laptop
When people ask what happens if I reset my Laptop in Windows 10, they may always consider I will lose all my important data on my laptop. Here is a specific answer to this question. We can preserve personal folders like My Documents, videos, images, and contacts when executing a Windows 10 reset. However, when prompted, You must specify that you want to save your data. If not, the reset will completely wipe off the system, save for OEM/preinstalled software and start over. 
Does a Windows 10 Reset Save Custom Drivers, Games Data, and Applications
The answer to this question is a total NO. We can't preserve drivers after a Windows 10 reset. It would be best to manually reinstall third-party or custom drivers because the OS only reinstalls the preinstalled drivers or those stored in Microsoft's database. This operation will wipe off all of your applications. 
A Windows 10 reset typically does not preserve game data or game progress. The procedure allows you to save some of your data, including documents, photographs, and other items, but its primary goal is to give you a fresh copy of Windows. Games installed independently or by a third party will not be backed up.
Before resetting your PC, it is usually advisable to back up any vital game data, which calls for unique research and techniques depending on the settings and game saves you need to keep. EaseUs Todo Backup, the best incremental backup software, is a good choice.
Will Reset Improve My Computer's Performance
Yes, resetting Windows 10 is a good idea, ideally once every six months. Most users will only perform a Windows reset if they are experiencing issues with their computers. But a ton of data accumulates over time, some with your help and most useless.
Your OS activities and personal data are the two types of information most frequently collected. The system stores and uses actions such as browser history, social likes, shares, news views, search history, watched videos, document auto-saves, temporary backup files, PDF view history, and more.
Data builds up quickly, and the system keeps spinning and slows down as you use your PC more frequently. Viruses, spyware, and other techniques can access the data if left unattended. Resetting your computer will guarantee that it keeps running at its best and is stable, just like you would do with an Android smartphone. 
Therefore, we must use reliable backup software such as EaseUS Todo Backup to back up essential data in time. This Windows backup software(加内链)relieves the pressure on system storage in time but also improves the performance of our computer.
Do a Necessary Step to Protect Your Data Before Reset Your Laptop
After using our laptop for a long time, the storage space of our computer will become smaller and smaller, and the speed will become slower and slower. Resetting can improve the performance of our computer to a certain extent, but it may also cause you to lose important data, files, or software. In addition, the backup option is for personally saved data, not for licenses and programs. Some third-party backup applications, such as EaseUS Todo Backup Home, provide separate file selection features that let you reinstall installed programs.
What Can EaseUS Todo Backup Do 
EaseUS Todo Backup can be able to do all four of the below at the same time. Choosing this trusted backup product can help you protect your important data from loss and improve the performance of your computer.
Back up Windows 10 System and Files.
Many of us want to know how to back up windows 10 system and Files. Since we can protect our Windows 10 laptop from data loss or system crash this way, EaseUS Todo Backup can realize this idea.
Back up System Image
If you're having difficulties starting Windows or your computer has experienced hardware failure, you can use a system image in EaseUS Todo Backup to restore your computer to the previous state when you produced the system image.
Clone Hard Drive to SSD
Cloning your hard drive to an SSD can also improve your computer performance. This relieves the tedious task of reinstalling everything from scratch. If you want to clone a hard drive to SSD, EaseUS Todo Backup can help you greatly.
Create Windows 10 Recovery USB
Senior Windows users should make a recovery usb for their current PC because doing so can help us fix typical Windows boot problems by fixing corrupted system files or resetting the system to its default settings. EaseUs Todo Backup is the best software to solve windows 10 recovery usb.
Conclusion
By reading this article, we can understand the principle of resetting the computer, the impact of resetting the computer, and the necessity of resetting the computer. I hope this guide will help you if you have confused about what happens if I reset my laptop to Windows 10. And Use EaseUS Todo Backup to backup your important data, disk backup, or wd backup.
FAQs
1. How to reset my laptop in windows 10?
In Windows 10, launch the Settings window by clicking the Start menu, then choosing the gear icon in the lower left corner. The Settings app is another option from the app list. Select Get started under Reset this PC after clicking Update & Security > Recovery under Settings.
2. Does resetting my laptop in Windows 10 require updates again?
The answer is YES. You must reload updates because a Windows 10 reset does not keep them. However, the most recent Featured Update includeS every earlier update, so it won't be as awful.
3. What happens if I turn off my laptop while it is resetting?
There are several potential outcomes, but OS damage is the most common. However, a disk's logic can be broken, in which case the disk might not even be recognized any longer. It's there, of course, and it can be corrected, but you often need specialized tools that aren't included with the most recent versions of windows. You'll need additional knowledge or information to fix a program to create disk partitions.
Was this page helpful? Your supoport is truly important to us!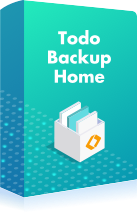 EaseUS Todo Backup
EaseUS Todo Backup is a dependable and professional data backup solution capable of backing up files, folders, drives, APP data and creating a system image. It also makes it easy to clone HDD/SSD, transfer the system to different hardware, and create bootable WinPE bootable disks.
Updated by

Daisy is the Senior editor of the writing team for EaseUS. She has been working in EaseUS for over ten years, starting from a technical writer to a team leader of the content group. As a professional author for over 10 years, she writes a lot to help people overcome their tech troubles.…

Read full bio

Written by

Jean is recognized as one of the most professional writers in EaseUS. She has kept improving her writing skills over the past 10 years and helped millions of her readers solve their tech problems on PC, Mac, and iOS devices. …

Read full bio