If you are searching for computer data backup software, you might be familiar with these names, Acronis True Image, Macrium Reflect, EaseUS Todo Backup, and ShadowProtect, etc. After looking through several review posts, it's still hard for you to decide which one to choose, every software seems to have its own pros and cons. In this article, we will concentrate on only one software - EaseUS Todo Backup, telling you the top 5 most valid reasons why you should choose EaseUS free backup software. Let's start!
Reasons to Choose EaseUS:
# 1. 100% Free to Backup and Restore
You must be familiar with this scenario: there is one software that claims to be free on its product page, and it lists various advanced features to induce you to download. But once you download and install the software, you will find that every feature requires you to upgrade to the pro version. 
This is not gonna happen with EaseUS free backup software. EaseUS Todo Backup has both the free and paid version. The free version gives users full authority to back up and restore data. What's more, you can choose to make a full, differential, or incremental backup with the free version. In addition to the backup options provided by EaseUS free backup software, it also allows you to restore backup files for free. So that is to say, if your goal is simply to back up and restore data, the EaseUS free backup software can meet all your needs.
#2. User-friendly Interface
Apart from the price plan, the operability of the backup software is another point users would consider of. Luckily, one advantage that review sites mention about EaseUS Todo Backup is its simple and clear user interface.
For some of the backup software in the market, their interfaces are similar to Windows File Explorer. One advantage of this kind of design is that users don't need to spend much time learning how to use the software. But this advantage can be a disadvantage as well. That's because every software has different functions, the same icon could have different meanings.
While using EaseUS Todo Backup, things become easier. There are only four buttons on the main interface, the "create backup" button is at the central. You can get how it works at the first sight. There are also guidelines for new users. So you can quickly get along with this software.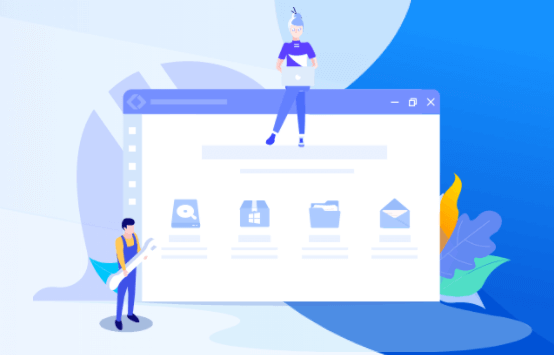 #3. Abundant Backup Options
Another highlight of EaseUS free backup software is it highly supports users to customize the backup files. In other words, it gives users a lot of backup options. 
The first time you install EaseUS Todo Backup, it will suggest you create a My Backups directory on your local hard disk. It will prevent you from accidental deletion of the source file. However, if your hard disk fails or your computer is stolen, a local backup is of no use. That's why EaseUS Todo Backup gives you more options, you can choose an external hard drive, manually enter the path to a network share, or choose a cloud service as the backup destination.
Other options like backup encryption, image reserve strategy and schedule backup are disabled by default. But you can manually set these options. For example, you can choose how many days' images will be kept in the image reserve strategy; you can also set to back up files in a daily, weekly, or monthly routine.
If you upgrade to the pro version, you can enjoy more advanced options such as Smart Backup, performing a universal restore, or even cloning the disk or partition.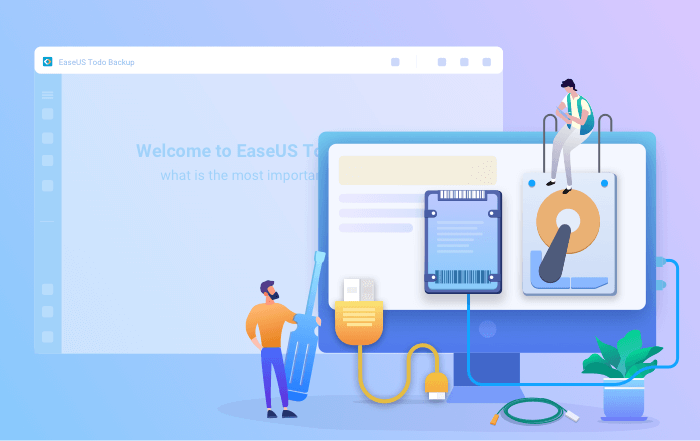 #4. System and Full Disk Backup
Compare with other rivals, one thing that makes EaseUS free backup software stands out is the ability to take the system and full disk backups. You can backup your system to an external hard drive so that you can still have a copy of your own system when the hard disk fails.
A full disk backup is also a convenient option. You can file the important data and content to one disk, and make a full backup of this whole disk with EaseUS free backup software.
#5. System Clone & Disk/Partition Clone
The clone feature of EaseUS Todo Backup is a paid one, but we still think it's a good reason for you to choose this software. When you want to upgrade the old HDD to a better SSD, disk cloning is the best method you can apply. 
After cloning the old disk to the new one, the disk layout of the new SSD is exactly the same as the previous one. And you have the system files, program files, personal data, all the things from the old hard drive. In a nutshell, you don't even feel that the disk has been replaced. Pay a reasonable price, you can achieve everything mentioned above. With upgrading to the pro version, you can also back up your Outlook emails. Tech support from EaseUS's support team is an extra bonus, too.
Conclusion
All in all, EaseUS Todo Backup can play a great role in personal data backup. Free functions can meet all your basic data protection needs. And you can enjoy more if you are willing to pay a reasonable price to upgrade to the pro version. If you don't, that's OK. Explore and enjoy your data backup journey for free with EaseUS.
Daisy is the Senior editor of the writing team for EaseUS. She has been working in EaseUS for over ten years, starting from a technical writer to a team leader of the content group. As a professional author for over 10 years, she writes a lot to help people overcome their tech troubles.
Written by Gemma
Gemma is member of EaseUS team and has been committed to creating valuable content in fields about file recovery, partition management, and data backup etc for many years. She loves to help users solve various types of computer related issues.
Taking everything into consideration, we can say that EaseUS Todo Backup Home can offer you a little extra sense of security with a set of advanced tools. The interface provides quick adaptation, every process guiding you all the way through so you don't get stuck or further damage your system rather than keeping it safe.

 Read More

EaseUS Todo Backup Free lets you create backups of your important files or your entire computer through its streamlined interface. Just choose the backup type you'd like to get started, and let the program do the reset.

 Read More

EaseUS includes all the features I expect from backup software like versioning, incremental backups, and scheduling. For more advanced users, EaseUS allows you to install a pre-boot environment onto your hard drive so you can use it to restore files without burning a CD or putting it on an external USB drive.

 Read More

EaseUS Todo Backup
Smart backup tool for your files and entire computer in Windows 10/8/7.
Install Windows on Multiple Computers at Once? No Problem!
Learn how to install Windows 11/10/7 and special programs/software on a batch of computers. Use 10 minutes to do the 10 hours work without making a single mistake!
Get Free Solution!