Ransomware is a threatening virus that leaks personal information. So, how do you save your data from it?  
Saving your data from any sort of virus can be a challenge. However, it's not that difficult to recover programs, games, etc. The real problem is when the files are your personal information, documents, photos, etc. The leakage of such files through viruses is what the community calls ransomware.
How do you secure your computer from it? What do you need to employ? There are many ransomware backup solutions, and most of them can keep your files secure. However, you need a few extra steps and help from third-party programs like EaseUS Todo Backup. So, let's dig right in.
What is a Ransomware Attack?
Ransomware is a branch of cryptovirology that threatens your personal information. This includes leakage or inability to access personal accounts, information, or data until a ransom is paid—hence the name.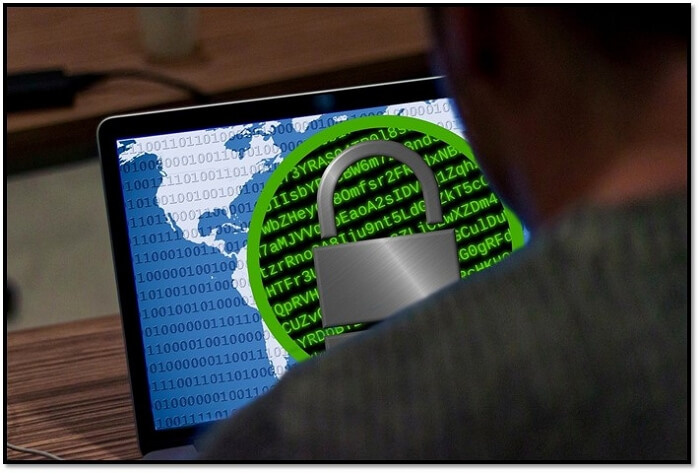 Besides personal files, the most severe types of ransomware attacks can stop you from accessing your accounts. This doesn't only include social media or online accounts and your bank accounts. That's why you must secure your files and personal information through backups. The most common types of people that get attacked by ransomware include:
Personal account users, i.e., home PC users
Institutions including hospitals and academies
Workplaces and professional environments—hence the increased security in some places
ATM devices
Therefore, these are the kinds of people who need to take extra precautions to avoid ransomware attacks.
Can Ransomware Infect Backups?
Backups can be particularly vulnerable to ransomware if they're not protected by some encryption. In other words, there are many ways of encrypting data backups to save them from virus attacks.
If one of those ways is not employed, then ransomware can definitely infect backups. So, how do you avoid such a catastrophe to your data? By ensuring a few key essentials, such as:
1. Maintaining an offline backup in an encrypted device or storage, such as a hard disk separate from your primary one or an external device.
2. Using immutable or unchangeable storage—something that ransomware is unable to harm. This allows you to keep data in a state where it's not deleted or modified by anyone for a specific timeframe.
3. Increasing backup frequency, i.e., the times you create restore points. This will ensure the latest data restore point is the closest to your data's form. So, in case of a virus attack or ransomware damage, you won't lose anything important.
4. Endpoint protection on backup servers to ensure the prevention of attacks on cloud storage.  Endpoint protection in online or cloud storage allows users to schedule backups without intervals or intervention.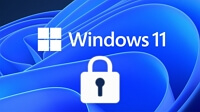 Why is Ransomware so Dangerous?
Ransomware is the only type of virus that has a point of no return. Suppose hackers get hold of your personal information through various tactics. In that case, there's nothing that can bring your data back unless you pay the ransom.
This is why it's important to avoid traps set up by cybercriminals, as no security program or expert can help you once your data is gone. Once again, unless you pay the ransom, which is never a nice or easy choice to make.
Compared to other viruses that attack your computer, ransomware is more dangerous because:
It only targets valuable data, i.e., information, photos, etc.
There's no point of return once a hacker gets hold of your data
No backup or restore point can save it
The only way out is by paying the ransom
More than 81% of businesses experience a cyber-attack for ransom
That's why ransomware is considered the most dangerous type of malicious threat today. Once you're a victim of it, there aren't many ways out.
Try EaseUS Todo Backup to Protect Backups from Ransomware
EaseUS Todo Backup is one of the ways you can protect your backup from ransomware. This is the only program you can find today that offers a secret partition to keep your data secure. This type of partition is encrypted and can only be accessed by you using password authentication.
It's called "Security Zone", which you can find after downloading EaseUS Todo Backup.
This is one of the main reasons EaseUS Todo Backup is one of the best choices to create backups today. Because Security Zone is a secret partition that keeps your data safe and secure in the shape of an image file. This partition is encrypted by advanced means that can only be explored or modified by the user that creates it. Furthermore, it protects backups from any sort of ransomware or malicious malware. 
Not only ensures thorough safety and security of your data but ensures a backup that nobody but you can access. This special partition is kept separate from other files, so no sort of hardware or software failure will affect it either.
Creating EaseUS Todo Backup Security Zone
Creating an EaseUS Todo Backup's Security Zone is quite simple and easy. First of all, you need to download EaseUS Todo Backup 2022 to your computer. After you download it, you can follow the tutorial to make your backups safe!
Step 1. Launch EaseUS Todo Backup, click "Tools" on the top right menu and choose "Security Zone".
Step 2. On the welcome window, click "Create Security Zone".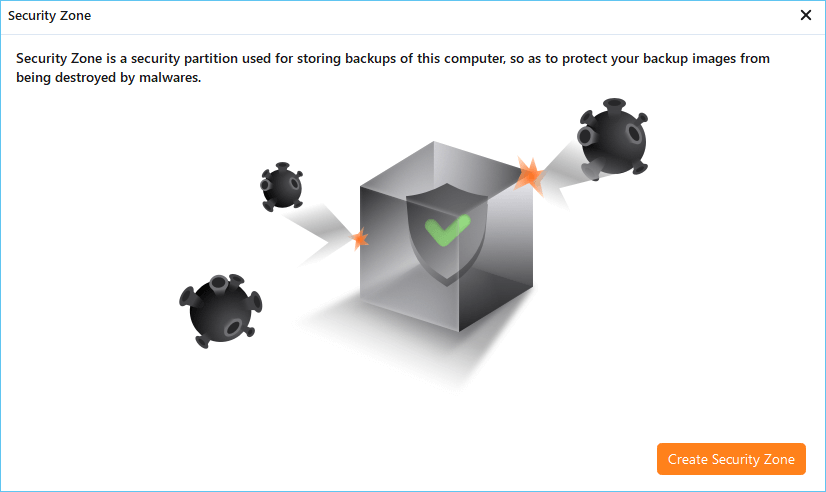 Step 3. Choose a partition and use it as a security zone partition. Click "Continue".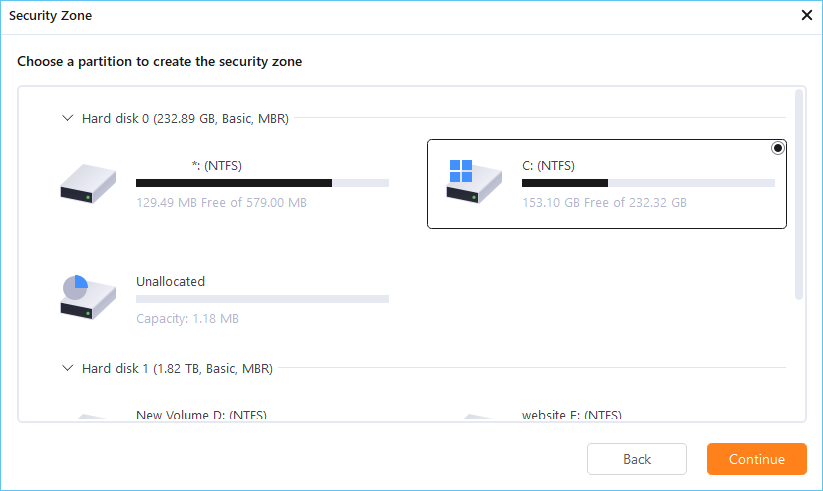 Step 4. Adjust the partition size of the security zone and click "Create".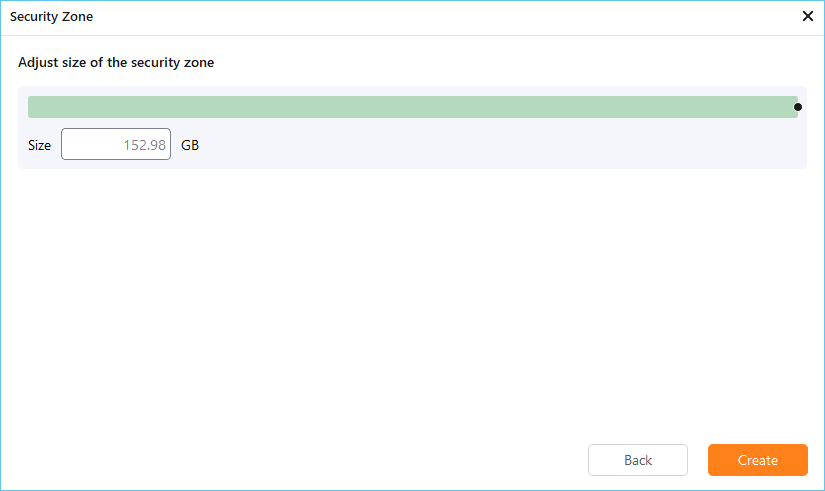 Step 5. After creation, you can continue clicking "Set Password" to add one more layer of security over the protected zone, and the password is only required when you need to restore the backup from the security zone.
Once you follow the process of creating your Security Zone, you can rest easy that your backup data is secure from any sort of ransomware attacks.
Conclusion
Ransomware is a dangerous tool that cybercriminals use. But, with the right steps, you can secure your personal information and data from such attacks. All you need is a dependable backup—the kind that EaseUS Todo Backup helps you create.
Updated by Gemma
Gemma is member of EaseUS team and has been committed to creating valuable content in fields about file recovery, partition management, and data backup etc for many years. She loves to help users solve various types of computer related issues.
Taking everything into consideration, we can say that EaseUS Todo Backup Home can offer you a little extra sense of security with a set of advanced tools. The interface provides quick adaptation, every process guiding you all the way through so you don't get stuck or further damage your system rather than keeping it safe.

 Read More

EaseUS Todo Backup Free lets you create backups of your important files or your entire computer through its streamlined interface. Just choose the backup type you'd like to get started, and let the program do the reset.

 Read More

EaseUS includes all the features I expect from backup software like versioning, incremental backups, and scheduling. For more advanced users, EaseUS allows you to install a pre-boot environment onto your hard drive so you can use it to restore files without burning a CD or putting it on an external USB drive.

 Read More

EaseUS Todo Backup
Smart backup tool for your files and entire computer in Windows 10/8/7.
Install Windows on Multiple Computers at Once? No Problem!
Learn how to install Windows 11/10/7 and special programs/software on a batch of computers. Use 10 minutes to do the 10 hours work without making a single mistake!
Get Free Solution!