Get Ready for the Windows 11 Upgrade
Windows 11 is the latest talk of the town. The latest version is going to release on October 5, 2022, as announced by Microsoft. Window 11 is coming with many new features as compared to window 10.
Below is some key features window 11 is introducing:
System interface redesign
Android app support
File system management and performance
Multitasking
Security
Risks while upgrading from Windows 10 to Windows 11
When Microsoft announced the upgrade of windows 11, there were some controversies going around regarding the possible risk involved while upgrading from windows 10 to windows 11. Below are the risks the user can face while opting for the update:
Unsupported PC will be at risk if they install Windows
Hardware requirements are very strict for Windows 11 update
Only Intel's 8th generation and later processors will be able to run on OS
Users who do not have Windows 11 compatible PC should not consider upgrading them. Though they will receive updates of Windows 10 till 2025. Eventually, they have to upgrade their systems.
This article explains the upgrade of Windows 11. Below is the detailed guideline of how you can download it on your PC and if your system fulfills the minimum requirement of getting the update.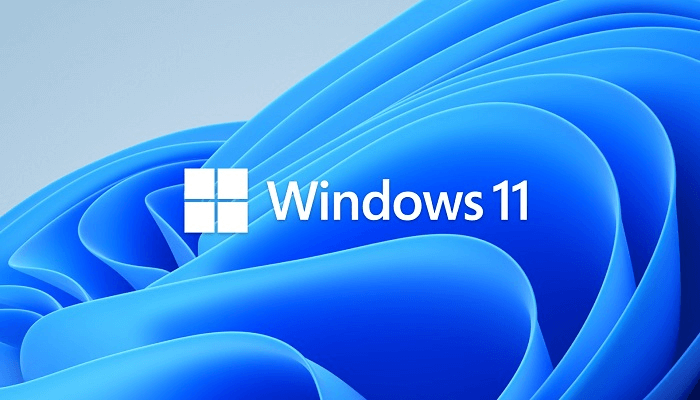 Register as Windows Insider Program 
Window 11 has not been released yet. But for the user who wants to get the update instantly, Microsoft has launched the Windows Insider Program. This program is a community of those users who wants to get the update first and want to experience what's new in Windows 11. It runs a preview of the program, gives feedback, and engages the engineers directly to shape the future of Windows.
From the Microsoft official website, you can open the Windows Insider Program. You can get yourself register in three steps.
Step 1. You can register by adding the Microsoft account you are previously using.
Step 2. Enter the login ID and password by clicking on ''Sign in''.
Step 3. Accept the terms of the program and privacy statements and click ''Register Now''.
Now you have logged in to the Windows Insider Program successfully!
The next big step is to start flighting by choosing a channel and installing your first Insider Preview build, which is an early version of Windows. To prepare for that below are some mandatory requirements you need to fulfill:
You must be running a licensed version of Windows to get the Insider Preview to build
Make sure get the right language support
The device will restart multiple times so do not leave any important documents open and unsaved. 
You'll find the detailed steps when you scroll down to the bottom of this article to the ''Download Windows 11'' part.  After exploring the window insider build. You can give feedback and report the issue that you are facing.
Check Windows 11 Requirements
Microsoft has stated the requirement for Windows 11 downloading and upgrading. Below are the minimum requirement necessary for the upgrade:
1 Gigahertz (GHz) pr faster processor with 2 or more cores compatible on 64-bit processor or system on a chip
4 GB memory is required
64 GB or larger storage capacity
The system must be UEFI, Secure Boot capable
Trusted platform module with version 2.0
To check your system compatibility with Windows 11 you can use the EaseUS Windows 11 Updates Checker. Here are the detailed steps of how to use this tool:
Step 1. Download EaseUS Windows 11 Upgrade Checker.
Step 2. Click the Check Now button to start.
Step 3. The Windows 11 compatibility result window will soon appear. All the incompatible and compatible configuration items will be listed.
Backup System Data 
As you are switching Windows, there are chances of accidental data loss. Your data must be backup in a reliable source. You can either create a backup on any hard drive or you can use EaseUS Todo Backup. This tool allows you to easily backup your data.
This tool is secure and protects your data
Easy-to-use
Quickly backs up your data
Gives a flexible backup schedule
Download this software from the button below, and follow the guide to back up your computer for Windows 11 upgrade.
Step 1. Launch EaseUS Todo Backup and choose "Create Backup" on the home page, click "Select backup contents".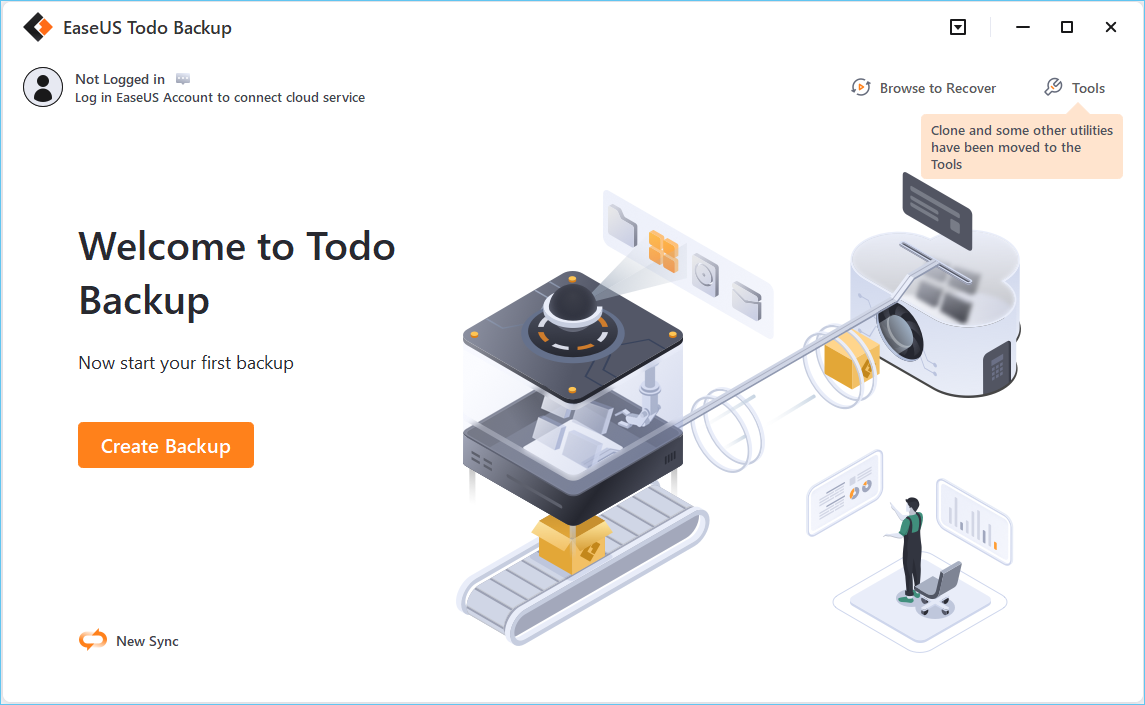 Step 2. Among the four available categories, click "OS" to start back up.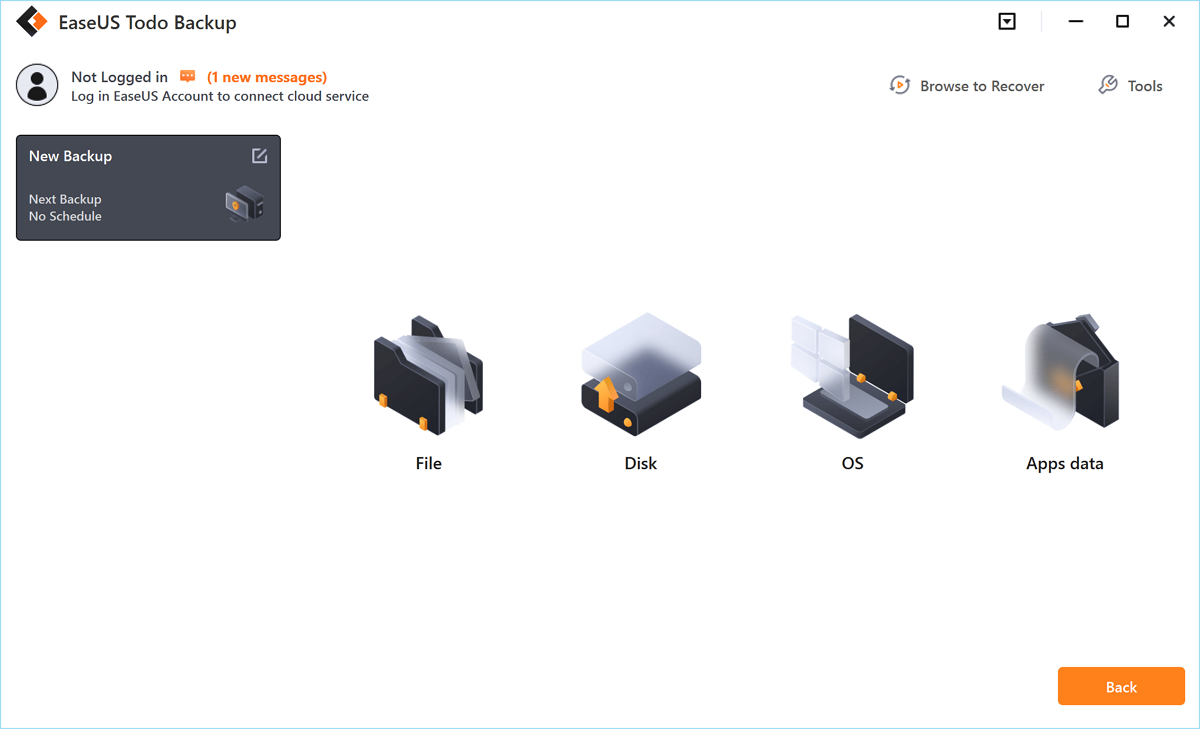 Step 3. The system partition will be automatically selected, you only need to select the location.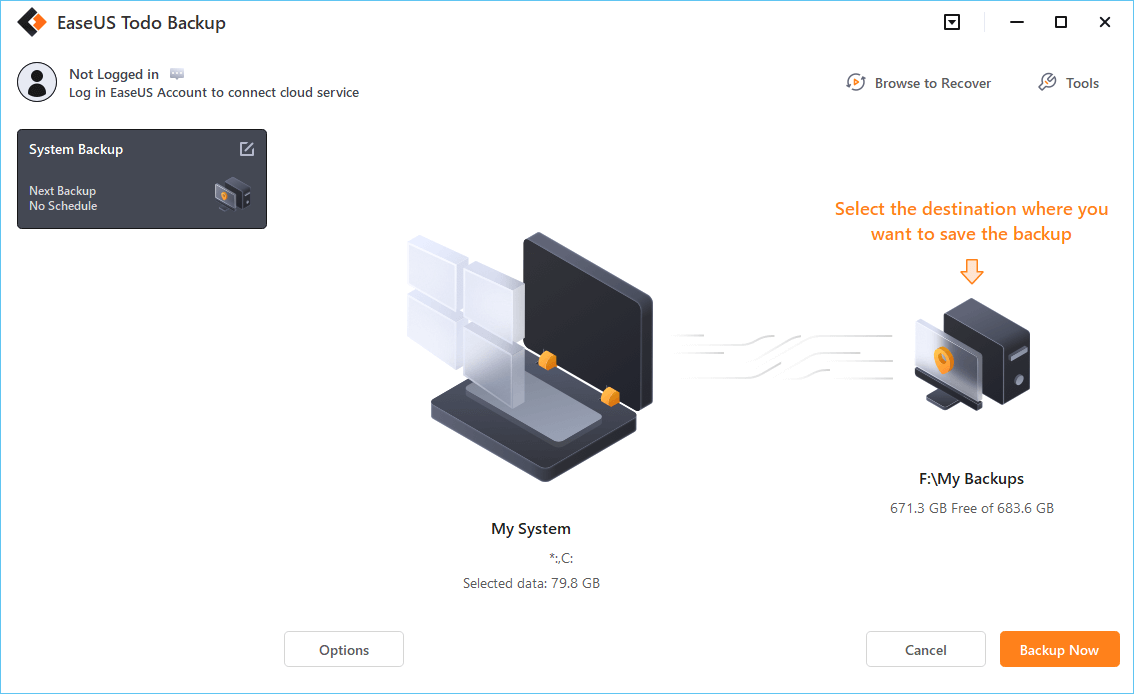 Step 4. Local Drive, Cloud, and NAS are available for you to save the backup file. You can also connect an external hard drive to preserve the system backup files.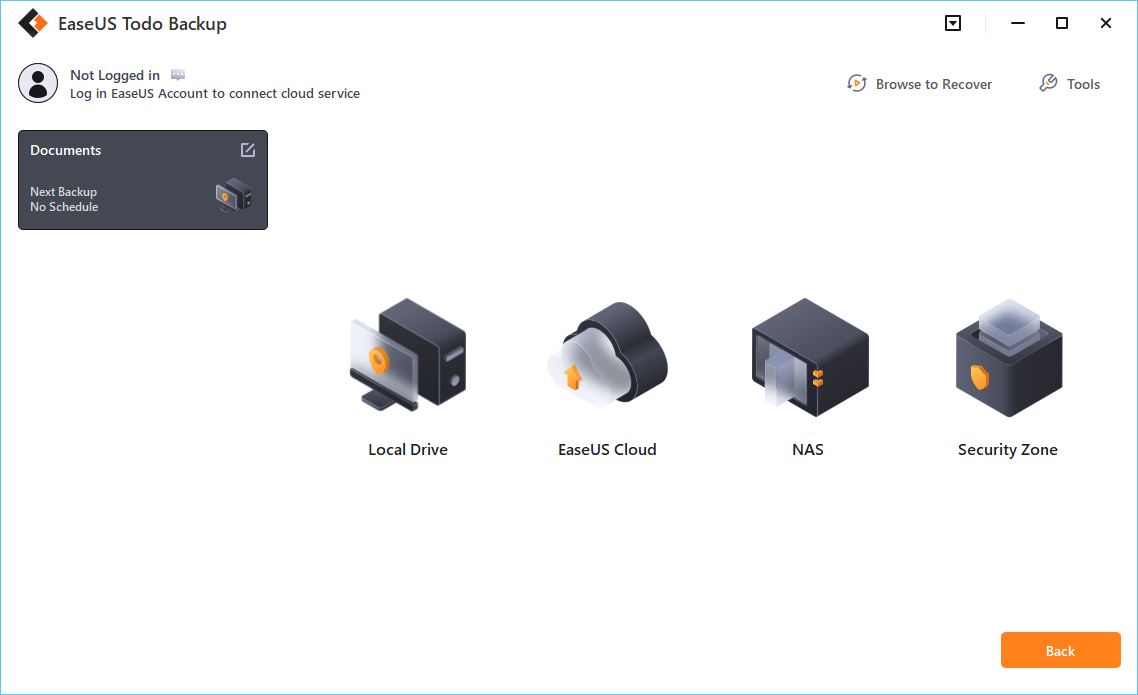 Step 5. You can customize the settings in "Options" at the left bottom. After that, click "Backup Now", and the process will begin.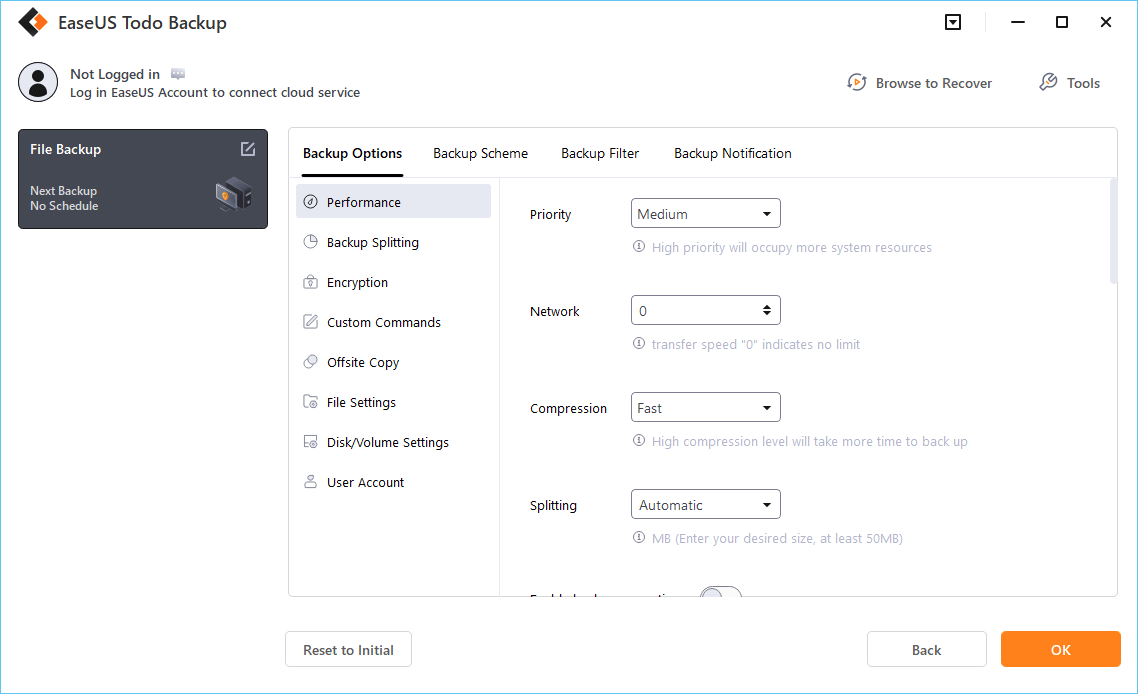 *After finishing the backup process, you can check the backup status, recover, open, or delete the backup by right-clicking the backup task on the left.
Download and Install Windows 11 on Your Computer
After getting to understand the minimum requirement and compatibility of your system to get the upgrade of Windows 11. If you are a novice user, here we recommend a handy tool - EaseUS Win11Builder, for you to download the latest ISO file and install it on your computer.
Step 1. The Windows11 builder is integrated with the EaseUS OS2Go software. Click the download button and launch the program after installation.
Step 2. Switch WinToGo Creator to Windows Install Drive Creator. The obtained system information is available on the home screen, and it keeps updating all the time. Apart from Windows 11, Win11 builder also supports you to download Windows 10/8.1.
Step 3. Connect your USB flash drive to the computer. Win11 builder will automatically detect your USB device, so all you need to do is click the Create button.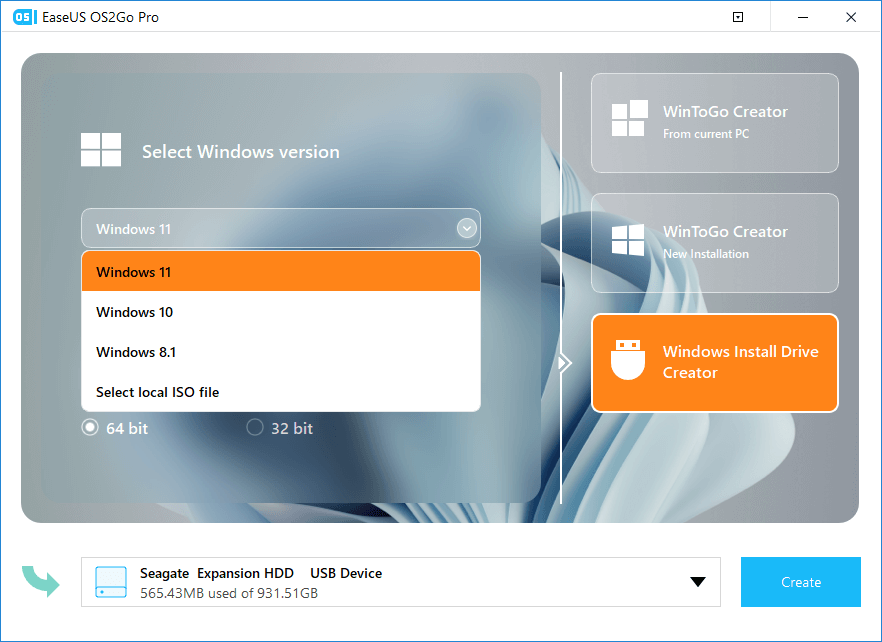 Step 4. The software will empty your USB drive data if it's a used one. Once the downloading process begins, wait there until it finished or leave for a while to do you own job.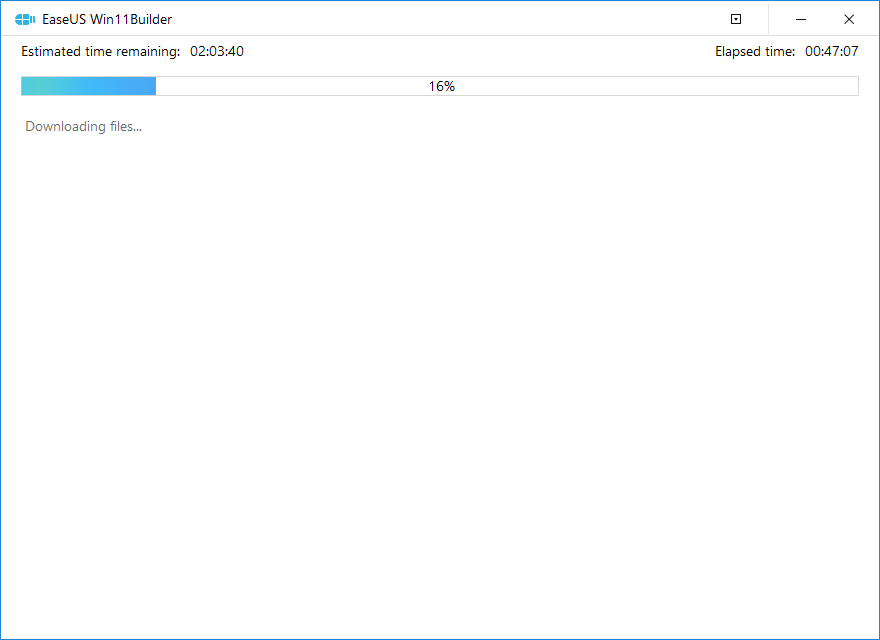 Step 5. After successfully downloading the Windows 11 iso image file on the USB drive, start to install Windows 11 from the bootable USB drive on your computer by following the installation wizard step by step.
Conclusion
Now you know how to download Windows 11 and what are the minimum requirements you must fulfill. You can use the EaseUS Update checker to check the compatibility of your device. Before you start the update, don't forget to backup your data with EaseUS Todo backup, and you are sorted!
Gemma is member of EaseUS team and has been committed to creating valuable content in fields about file recovery, partition management, and data backup etc for many years. She loves to help users solve various types of computer related issues.
Taking everything into consideration, we can say that EaseUS Todo Backup Home can offer you a little extra sense of security with a set of advanced tools. The interface provides quick adaptation, every process guiding you all the way through so you don't get stuck or further damage your system rather than keeping it safe.

 Read More

EaseUS Todo Backup Free lets you create backups of your important files or your entire computer through its streamlined interface. Just choose the backup type you'd like to get started, and let the program do the reset.

 Read More

EaseUS includes all the features I expect from backup software like versioning, incremental backups, and scheduling. For more advanced users, EaseUS allows you to install a pre-boot environment onto your hard drive so you can use it to restore files without burning a CD or putting it on an external USB drive.

 Read More

EaseUS Todo Backup
Smart backup tool for your files and entire computer in Windows 10/8/7.
Install Windows on Multiple Computers at Once? No Problem!
Learn how to install Windows 11/10/7 and special programs/software on a batch of computers. Use 10 minutes to do the 10 hours work without making a single mistake!
Get Free Solution!