The WD hard drive used in NAS recently received a hard drive replacement notice from WDDA, which sparked heated debate. 
This page discusses some of the pertinent information, such as different perspectives from around the web, what to do about the warning label, and how to back up your WD drive with professional backup software to ensure the safety of your data. Continue reading to find out more.
Warning: Your NAS Drive Has Accumulated A Large Number of Power on Hours
Western Digital is recently in hot water after warning users who use its hard drives in Synology NAS (network-attached storage) devices for more than 3 years. The issue is caused by a message from WDDA(Western Digital Device Analytics), a smart device health monitoring and testing solution.
The message says:
"The drive has accumulated a large number of power on hours throughout the entire life of the drive. Please consider to replace the drive soon. For more information, please contact Western Digital support team."
Although Western Digital does not provide a public list of its WDDA-enabled products. Synology, on the other hand, has a partial list that points to the WD Red Pro, WD Red Plus, and WD Purple, which Western Digital advertises for surveillance rather than NAS use. 
According to a spokesman for Synology, the warning labels apply to "devices supporting WDDA, which includes models with model numbers ending in -13 to -21 that are operating on DSM 7.0, DSM 7.1, and DSM 7.2." However, WDDA is no longer included on subsequent models, beginning with the DS1522+ in July 2022."
Almost all of the products mentioned above which have been powered on for more than three years received the message, and have been affected.
Is It Necessary to Relapce the WD Hard Drives in NAS
This news has caused panic among many users, some of them chose to replace the hard disk because they were worried about the loss of important and sensitive data. But is the problem really as serious as the message makes it out to be? Is it necessary to pay attention to this problem and replace the hard disks in NAS? There are many different voices out there. 
According to Ars Technica, this news is a "Clear predatory, Western Digital sparks panic, anger for age-shaming HDDs" because there is nothing wrong with the hard drive. A normal hard drive can work for more than 8 years. This is obviously a Western DIgital marketing strategy, aiming to sell more hard drive devices.
This decision also has some negative consequences as seen in the video, SpaceRax no longer recommends Western Digital hard drives and gives some analysis.
Meanwhile, other users express concern that this may hinder them from detecting major issues with their disks. Maybe these WD hard drives have hidden faults, but they don't know what kind of difficulties.
Western Digital has yet to reply to the situation. However, according to the SMART analysis, the hard drives are in normal working order. As a result, you shouldn't be overly worried by the warning label.
How to Remove WDDA Warning
If you are not going to replace the WD hard drives in NAS, how to disable or avoid this warning from WDDA, and keep all other WDDA testing features active? Here are some practices you can try:
According to a Synology spokesman, if WDDA is enabled in DSM, the warning may be removed by disabling WDDA in Storage Manager.
You can turn off the NAS at night for a simple 30% power reduction and run time reduction.
Another method is to spread your risk by combining disks of varying ages and/or brands in the raid to reduce the probability of simultaneous failure.
Backups and some file transfers occur overnight, so the network and NAS remain operational 24 hours a day, seven days a week. NAS devices are often built to run continuously.
If your NAS is still under warranty, this is a suitable question for Synology Tech support to answer.
Back-Up Your WD Hard Drive to Keep Your Data Safe
⚠️Warning

Although SMART tests the WD drives are working fine, there is no official response to explain the warning.  As a result, no one knows whether there are hidden threats in the hard disk or whether there is a risk of data loss if the warnings are ignored.

Prevention is better than cure, backup is the best option. It is necessary and important to back up your WD hard drives just in case, so you can restore them without losing any data.
EaseUS Todo Backup is a professional hard disk backup software with multiple backup options and advanced tpes of backup, like incremental and differential backup, allowing you to create WD hard drive backups with simple clicks. 
Download it and ensure the safety of your WD hard drives.
Now follow the steps below back up your WD hard drive with EaseUS Todo Backup easily.
 Recommendation

A USB cable
Connect WD hard drive to the computer
Download and install EaseUS Todo Backup on the computer
A stable Internet connection
Step 1. Open EaseUS Todo Backup and choose "Create Backup" on the home page, click "Select backup contents".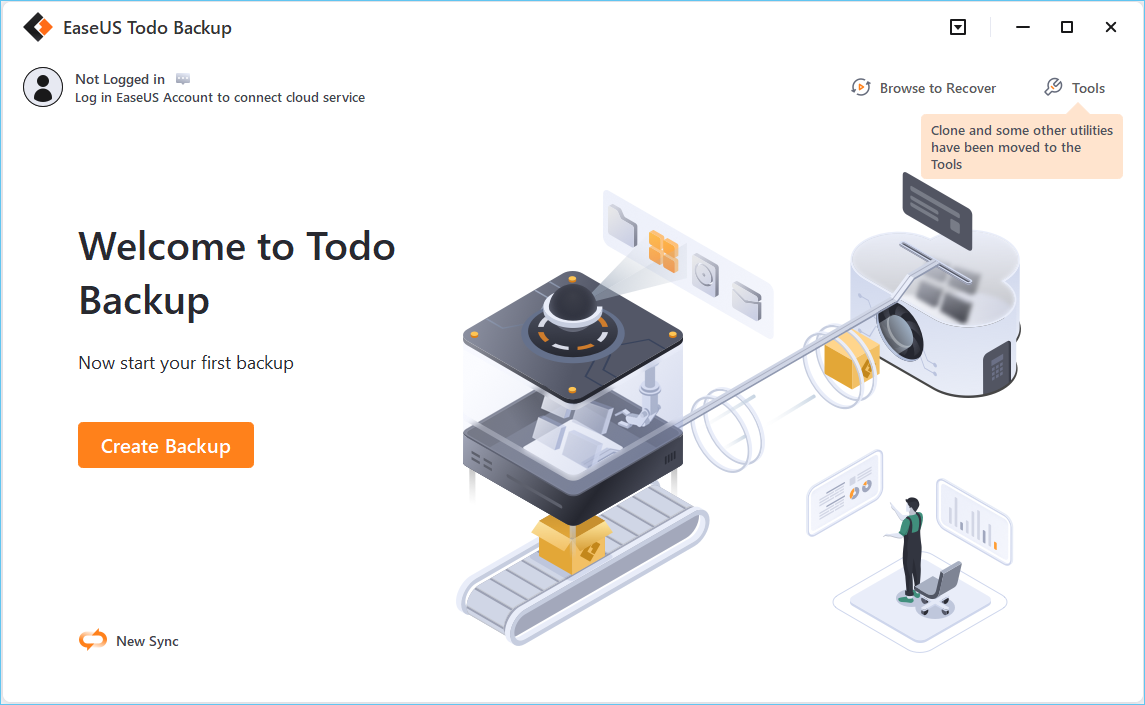 Step 2. As you want to back up your Disk, just click "Disk" to start back up.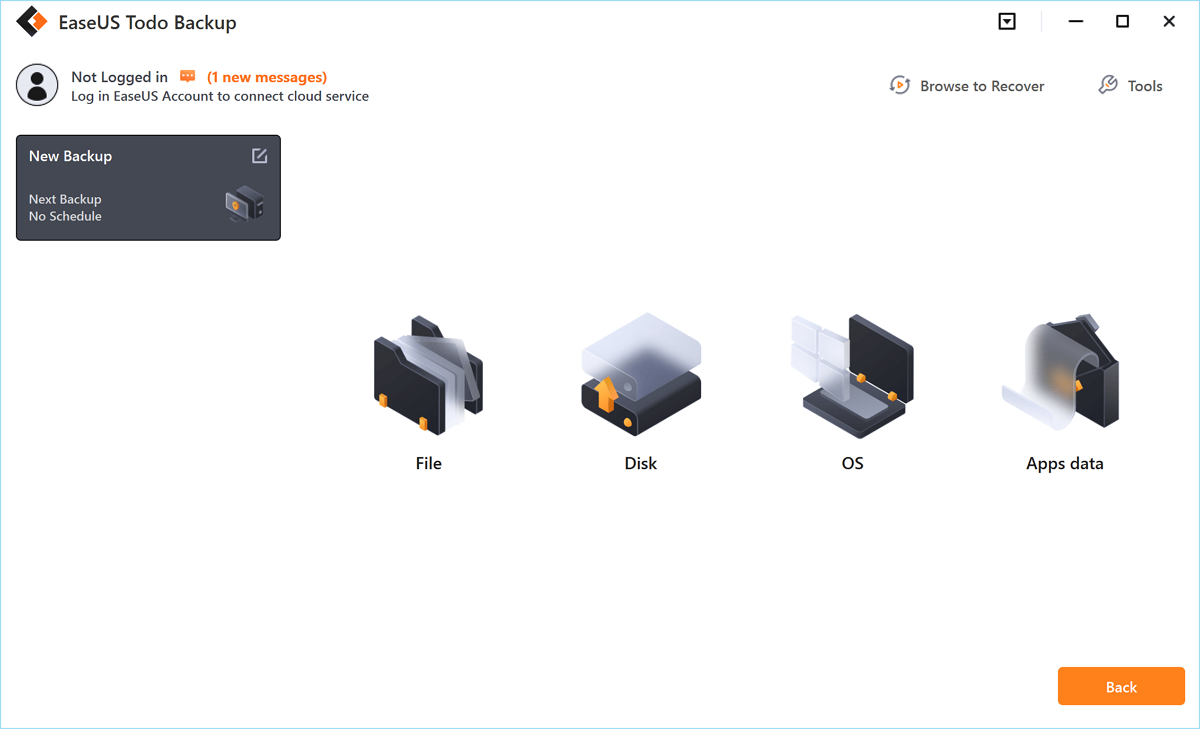 Step 3. EaseUS Todo Backup offers you options. You can choose to back up a whole disk or a certain partition as you need. And then click "OK".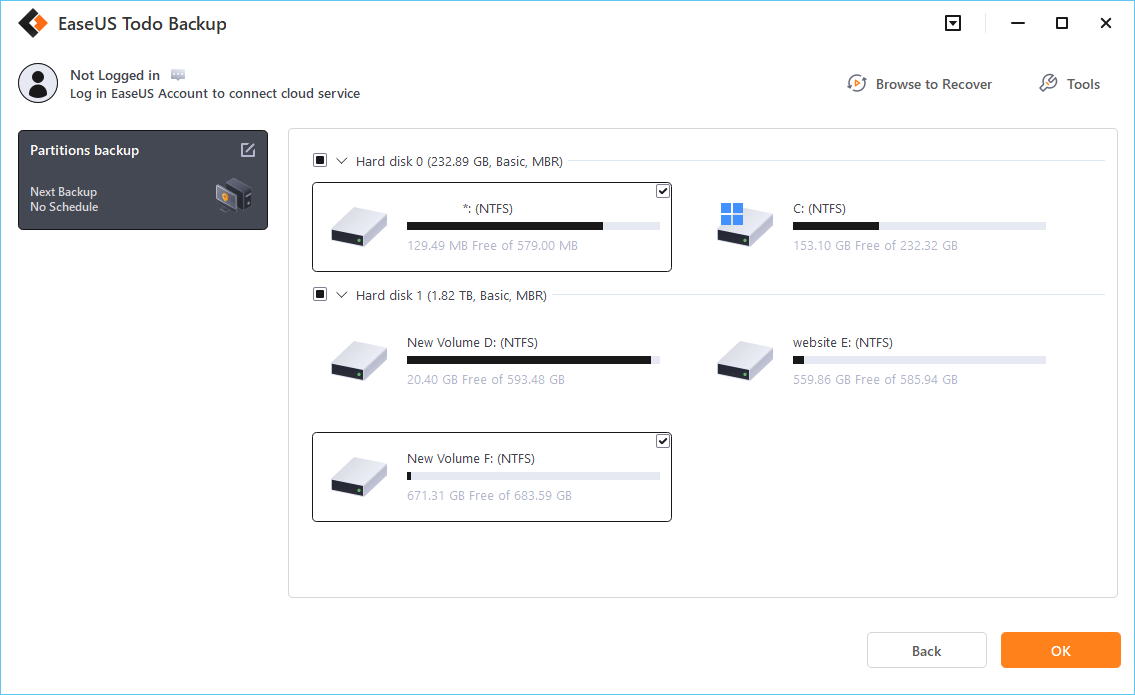 Step 4.  Select the destination where you want to save the backup. You can choose to save the disk to a local drive or to NAS.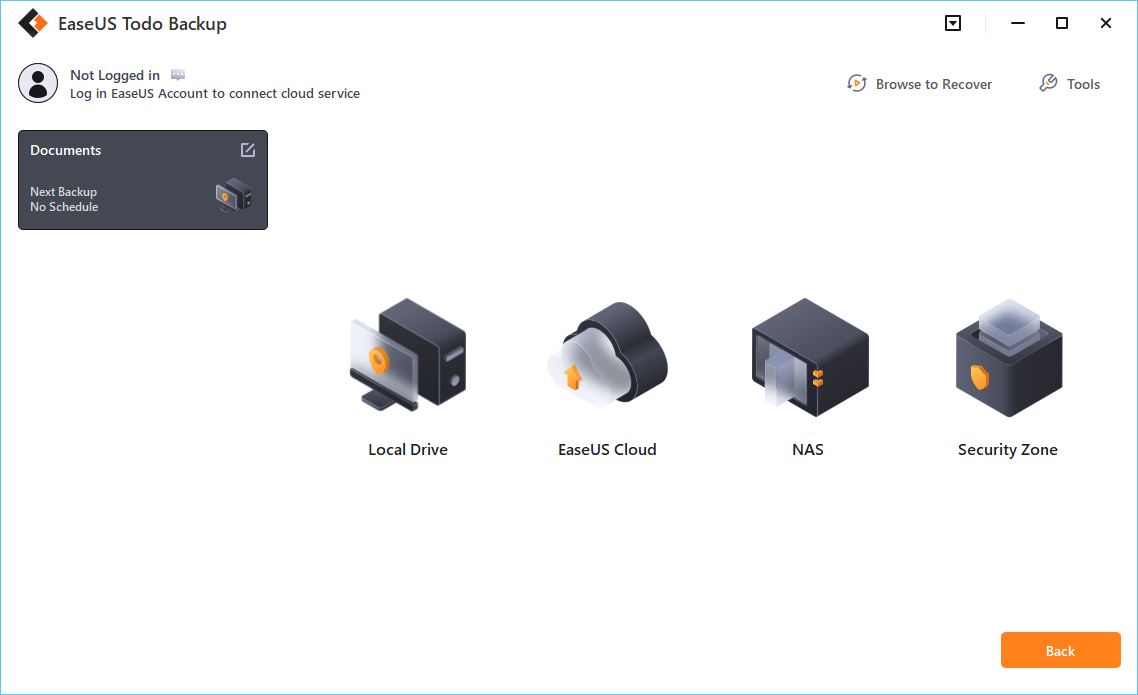 Step 5. Click "Backup Now", after the backup process is completed, you can right-click any one of the tasks to further manage your backup such as recover it, create an incremental backup, etc.
Sum Up
The warning issued by WDDA to replace the hard drive with a power-on time of more than 3 years has indeed brought panic and confusion to many users.
At present, it seems that the warning is a WD marketing ploy designed to encourage people to purchase more WD hard drives. However, no formal explanation has been provided.
We strongly advise you to create a backup of your hard drive to ensure the safety of your data. EaseUS Todo Backup is a practical tool that makes your process easier and much time-saving. Use it to ensure your sensitive data are protected.
Frequently Asked Questions
1. Can you remove the warning to replace your WD hard drive in Synology NAS?
It is feasible to disable and remove the warning from WDDA to replace your WD hard drive in NAS. According to some users' experiences, they were able to accomplish this by disabling WDDA in Storage Manager. However, no one knows what the impact of ignoring and silencing the warning is.
2. How long do NAS drives last?
Generally speaking, NAS drives normally survive 3-5 years, but this is dependent on factors such as usage, maintenance, and drive quality. It is critical to back up data on a regular basis and to replace drives that show signs of wear or failure.
3. Can HDD last 30 years?
While an HDD (Hard Disk Drive) may theoretically endure 30 years, it is unlikely. The longevity of an HDD is determined by several factors, including usage, drive quality, and maintenance. The drive grows increasingly prone to physical failure and data corruption as it matures. To preserve data reliability and avoid data loss, HDDs should be replaced every 3-5 years.
Was this page helpful? Your supoport is truly important to us!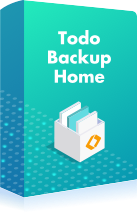 EaseUS Todo Backup
EaseUS Todo Backup is a dependable and professional data backup solution capable of backing up files, folders, drives, APP data and creating a system image. It also makes it easy to clone HDD/SSD, transfer the system to different hardware, and create bootable WinPE bootable disks.
Updated by

Larissa has rich experience in writing technical articles. After joining EaseUS, she frantically learned about data recovery, disk partitioning, data backup, and other related knowledge. Now she is able to master the relevant content proficiently and write effective step-by-step guides on computer issues.…

Read full bio